Mana Pools National Park safaris, tours & holiday packages
Home to the Zambezi canoe safari
Custom Mana Pools National Park
Describe your dream trip
We'll source the best value
Book when you're ready
With its spectacular multi-day canoe safaris on the Zambezi and walking safaris on a wildlife-rich floodplain alongside the river, Mana is the ultimate destination for active safari enthusiasts
Mana boasts a wide range of professionally-guided and fully catered canoe safari options. Whether you'd prefer a day trip on the river with a picnic lunch, or an epic ten-day expedition all the way from Kariba to Kanyemba through the wild Mapata Gorge, the Zambezi canoe safari is one of the great African safari experiences. It provides a completely different wildlife viewing perspective as you silently glide past hippos, crocs and elephants.
For adventurous visitors who would prefer not to leave dry land, there is a good network of game viewing 4x4 tracks as well as excellent terrain for walking safaris.
Popular Mana Pools National Park safaris
These popular itineraries can be customised to match your budget and travel dates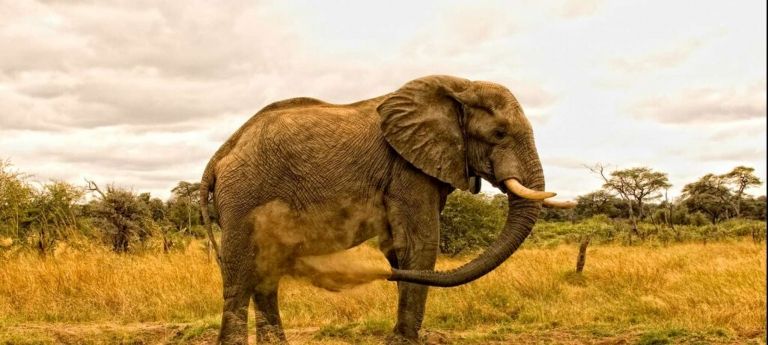 Spot huge herds of elephants in the Hwange National Park; and enjoy kayak trip down the Zambezi through the Mana Pools National Park
$ 4,250
£ 3,432
R 73,577
€ 3,783
per person
7 days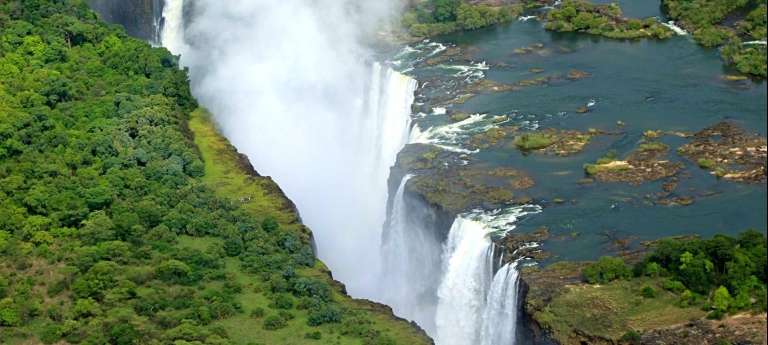 Fall under the spell of three prime attractions in Zimbabwe and Zambia – Victoria Falls, Hwange National Park and the Mana Pools 
$ 7,195
£ 5,811
R 124,562
€ 6,405
per person
9 days
Stephen Michael Cunliffe says
"The alluring Zambezi River provides Mana Pools with its greatest asset and a multi-day canoe safari along Southern Africa's foremost waterway is undoubtedly one of the top safari experiences available in Africa."
More on Mana Pools National Park holidays
Mana Pools is one of the few parks in Africa where you are actually permitted to leave the safety of your vehicle and walk unescorted through the bush. However, with its burgeoning elephant and buffalo populations as well as no shortage of lions, leopards and African wild dogs, most visitors will wisely opt to walk in the company of an experienced and armed safari guide. With your safety assured, Mana provides some of the best opportunities in Africa to view elephants and wild dogs while on foot and this is a truly humbling experience.
Whether opting for a canoe or walking safari, whether game viewing by boat or sticking to a more conventional vehicle-based wildlife viewing experience, Mana offers an unparalleled diversity of safari activities with world-class tiger fishing and birding to boot.
There is no denying that the scenic Mana Pools is home to one of the best safari experiences available on the African continent.
Mana Pools National Park Map
Mana Pools National Park's location on Google Maps

Frequently Asked Questions about Mana Pools National Park
Is tipping the norm in South Africa?
Tipping is common practice in South Africa. Some guidelines concerning tipping are - in the bars and restaurants, the tipping is normally 10%. The car parks are monitored by guards or watchmen, they will often ask if you want them to keep an… go there.
When is the best time to visit Ithala Game Reserve?
The best time to visit Ithala Game Reserve is during the dry winter months, from May to September. During this season it is easier to spot the wildlife since the grass is eaten by herbivores. Expect to encounter and sight birds - such as… go there.
Reviews on our Mana Pools National Park safaris
All details were covered, all staff and food excellent, service was perfect - would highly recommend for sure.
Ron
from United States of America
Excellent combination of calling to chat about plans and details, followed up with emailing of detailed information. Made all arrangements easy for us from the actual booking to payment procedures, exchange rate recommendations, visa advice,…
Saldrix
from South Africa
Two male lions tried to take on an older female lion. The alpha male recently died and they were trying to take over his pride. The female lion was having none of it and while the males tried to tag team her; she swatted her massive paw at…
Kay Oczkowski
from United States of America
Waking up at 5:00 am to a bumpy ride all the way to a hidden hyena den, was something I'll never forget. But the absolute best part was when the 1 month old cub peeked his head out to say hello. It was heartbreakingly cute.
Alana Krutoyarsky
from United States of America
I wish to say thanks to Megan for all your assistance in ensuring that me and my wife enjoy a wonderful holiday, a nice stay at the hotel with just minor issues, and the Hluhluwe Imfolozi park tour. We just wish to pass our gratitude for all…
Mokatse Itumeleng
from South Africa
It was great to work with Discover Africa and thanks so much for your help.
Lisa and Niall Shapiro
from Australia