A Luxury Chobe Holiday
Chobe National Park has safari accommodations to rival the best on the continent. If price is not a concern, choosing a safari is more about personal preferences and the desire for action and adventure or peace and tranquility. Some may also choose accommodations according to their key interests, such as summer migrant bird species or certain predators.
The Chobe Riverside will have suitable suites and lodges, but it depends on whether you've come to Botswana to avoid the crowds. In high season, this entire area becomes very busy, and as Chobe is a national park, sightings are often shared with other vehicles, to the point of jostling for position.
If the thrill of river cruises and seeing enormous herds of elephants and buffalo are more important than exclusivity, visitors will be more than happy. There are also excellent birding safari opportunities and fishing in this area. You can also consider renting an entire "floating villa" or houseboat.
Otherwise, those who prefer more intimate lodges with ample space will wish to head further afield, deeper into the park, or to the private concessions. Flying is the quickest and easiest way to get around (and scenic planes fly low). Charter flights from Kasane or Maun are easily arranged.
It may be best to pinpoint your primary aim. If the sights and sounds of the bush and game drive safaris with expert trackers are all that is required, look for an intimate lodge with fewer guests. Private concessions will be able to offer night drive safaris and guided walking safaris, unlike most of the rest of the park, adding an extra dimension to the trip.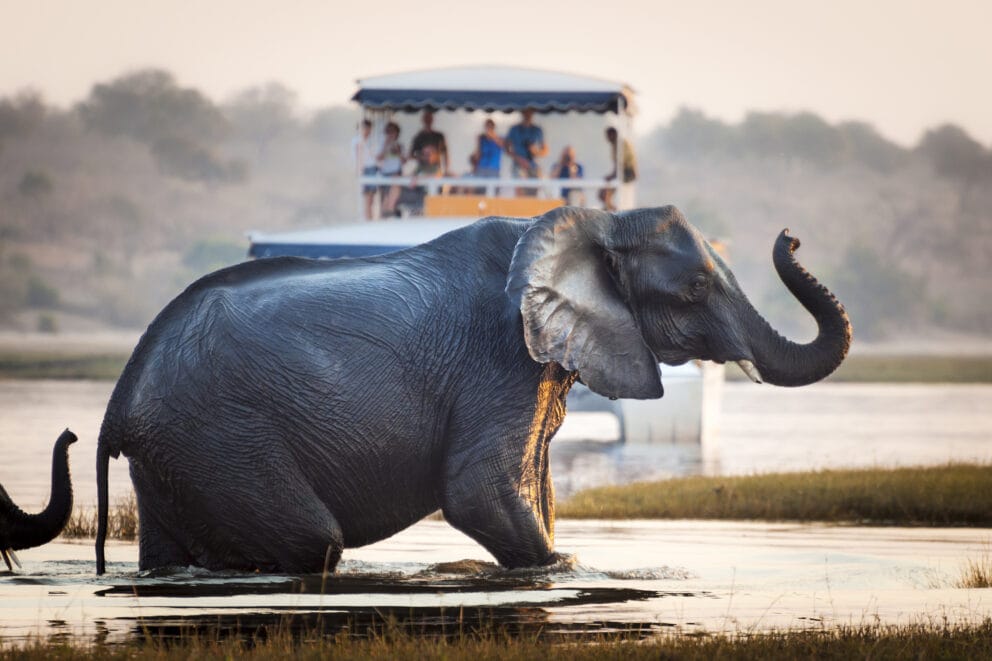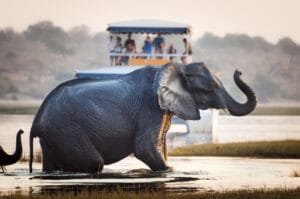 For predators, a Savuti safari remains a must-do, both in the dry season when animals congregate around the waterholes and when the zebra pass through on their annual migrations. Lions, leopards, cheetahs, and wild dogs are all present.
Those who know they enjoy an extra level of activity may consider adventures such as a mokoro paddling adventure in Selinda (note this is entirely dependent on water levels). Include the Okavango if it's on your bucket list. Horse riding safaris and walking safaris, again all in the private concessions, are easier to guarantee.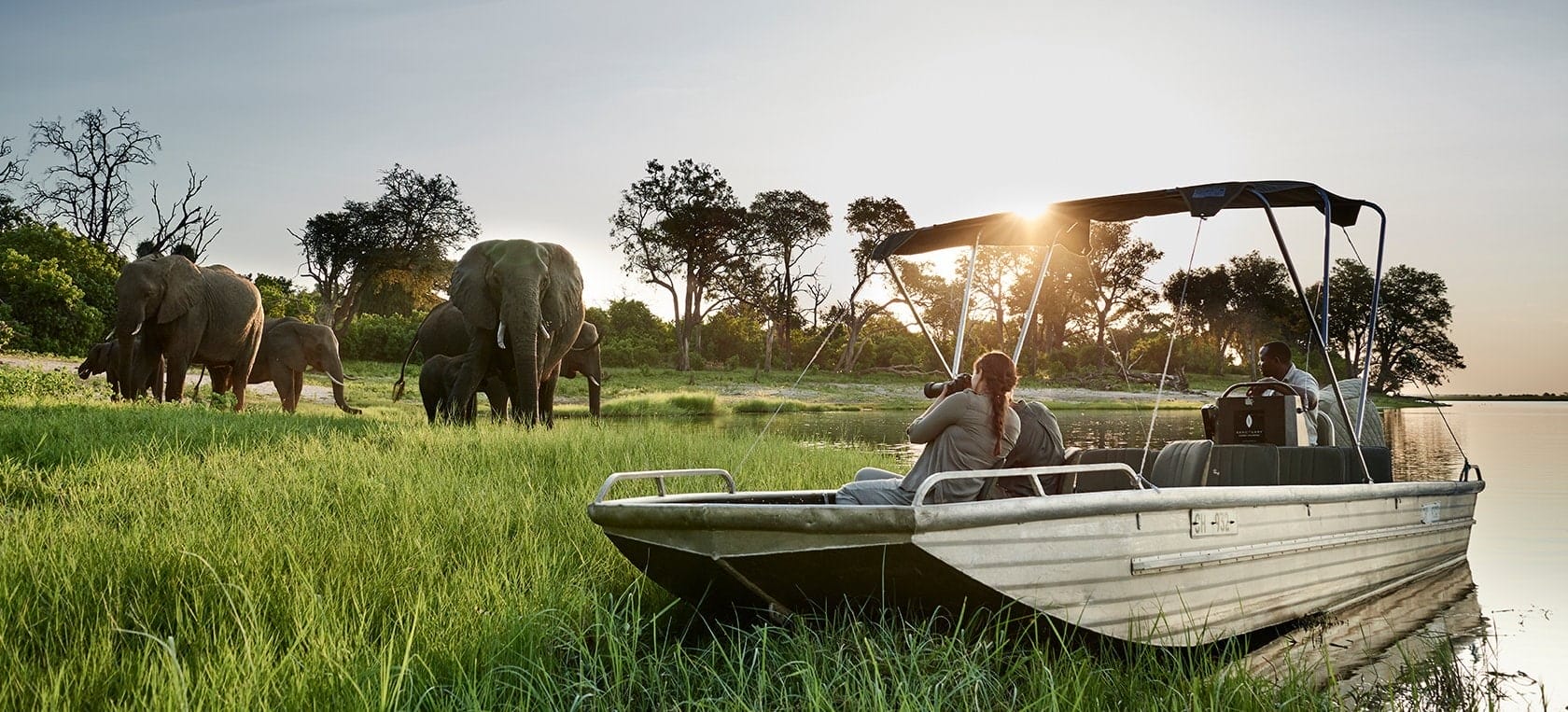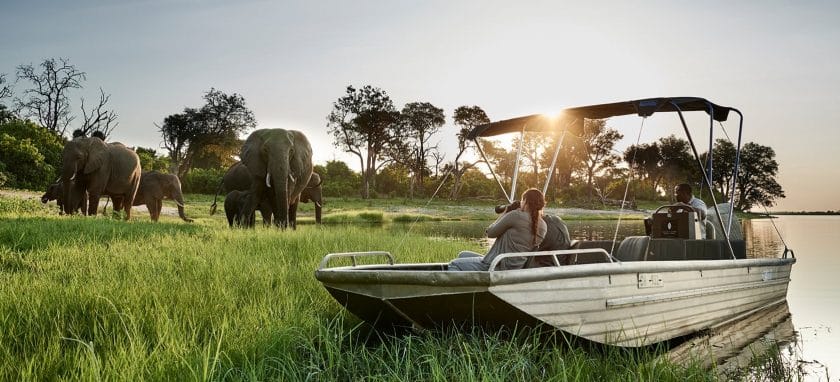 Birding and photography specialists can ask about top-end guides to help scratch the itch for that elusive species or perfect shot. Private guided safaris that offer the best guides in the business and a deluxe camping experience are options for those who want the sound of the bush filtered through canvas and no electricity to dim the stars.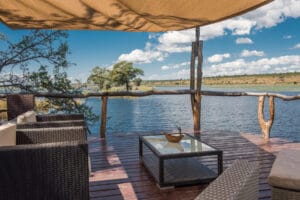 Top-end names to consider, which all have their own style and approach, include Great Plains, Wilderness Safaris, &Beyond, and Desert & Delta.
Practical Advice for a Luxury Chobe Holiday
Botswana isn't really a shopping destination, but look out for quality wooden carvings, and the area's specialty: intricate baskets made from Mokolwane palm fibres, handwoven as taught to Hambukushu women by their mothers, grandmothers and great-grandmothers. The colours are made by soaking the fibres in natural dyes. Traditional patterns had evocative names such as Flight of the Swallows or Knees of the Tortoise, Ian Michler writers in The Insider's Guide to Botswana. The baskets are world class but quite hard to find in Chobe; ask your lodge for advice.