Exciting Family Safari in Botswana and Namibia (11 days)
Exciting Family Safari in Botswana and Namibia (11 days)
Enjoy both Botswana's Okavango Delta and Namibia's Caprivi Strip on a safari holiday filled with fun
Created by a river which flows into the desert, Botswana's Okavango is the world's largest inland delta, attracting huge concentrations of wildlife. Explore it's waterways via a mokoro (a traditional dug out canoe) that people have been usingto navigate through the waterways of this premier wilderness area for ages. Be enthralled by elephant, buffalo, hippo, lion, leopard and cheetah or use your binoculars to spot some of the 450 different species of birds on show in the delta.
You'll also have the opportunity to explore Namibia's Caprivi Strip, a lush green heartland characterised by three perennial rivers. The strip is home to huge herds of buffalo, elephant and a wide range of predators, including lion, leopard and hyena.
A Botswana and Namibia family safari is the ideal way to create everlasting memories as a family.
JanLow
FebLow
MarLow
Apr
MayPeak
JunPeak
JulPeak
AugPeak
Sep
Oct
NovLow
DecLow
Costing tip: When comparing with other companies, remember most of them only show the low season rate. How pricing works >
What to Expect on This Safari
This popular itinerary can be customised to match your budget and travel dates by adding/removing a few days or selecting different lodges
Recommended Iteniraries and Tours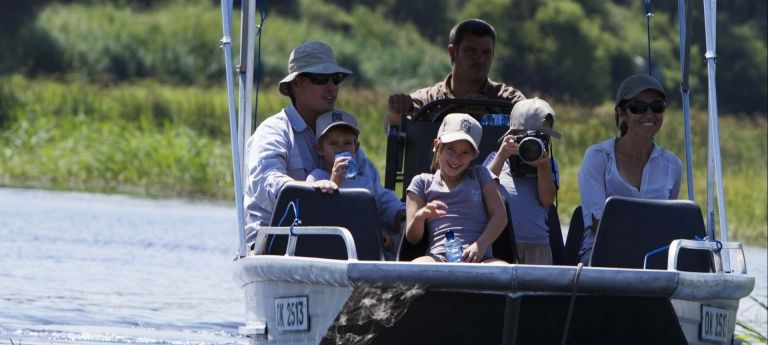 Enjoy both Botswana's Okavango Delta and Namibia's Caprivi Strip on a safari holiday filled with fun ...