After spending plenty of time and money on the planning and preparations for your wedding, the big day finally arrives. Once the ceremony is over and the guests have left, the rest of your life with your partner truly begins. Weddings are costly and so looking for a honeymoon vacation might seem daunting at first. One consideration is an African safari cost. Consider a beach safari honeymoon in Africa, where the sandy beaches and swaying palm trees draw couples from all over the world. We've compiled three affordable beach safari honeymoons you have to experience.
Mauritius
Enjoy the feel of pure romance and utter relaxation by paying a visit to the beautiful sandy beaches of Mauritius. A Mauritius holiday offers luxurious beach vacations, warm weather throughout the year and adrenaline adventures for the youth at heart. The island is renowned for its stunning waterfalls, dense rainforests, hiking trails and rare wildlife species. It really does not get any better than this. Apart from the exotic waters and luxury hotels, enjoy fresh seafood and Creole cooking from bustling marketplaces. The best time to visit mauritius for honeymoon is betwen May and December.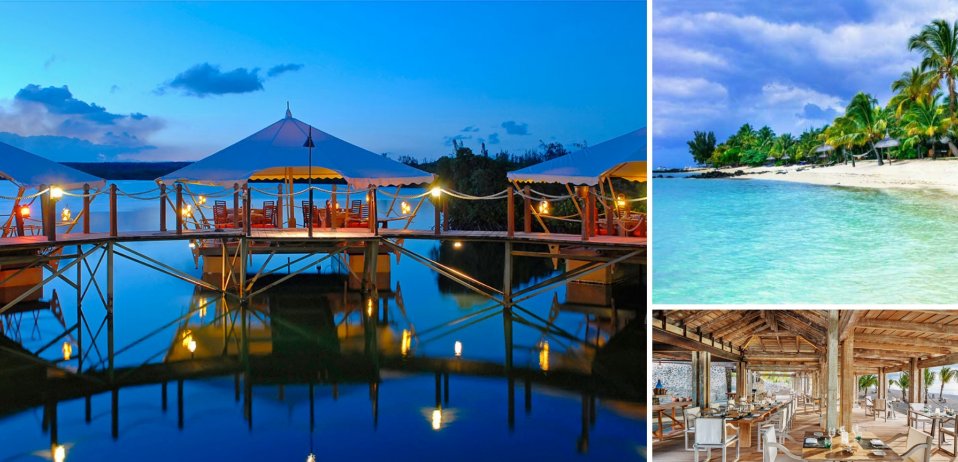 Travel tips:
Don't forgo the opportunity to explore Mauritius' underwater world. Stunning coral reefs and even an underwater waterfall are all up for exploration. If you have a diver's license, equipment can be hired for a reasonable cost, either from your hotel or from licensed tour operators.
Go off the beaten track. Explore the traditional markets and speak to locals, they'll be able to guide you to local highlights and special deals.
If you love a buzz of nightlife and restaurants, stay in Grand Baie on the northern end of the island or Flic en Flac on the west coast. For a quieter ambience, pick the east coast, and for the wildest, least developed stretch of coast, head to southern Mauritius.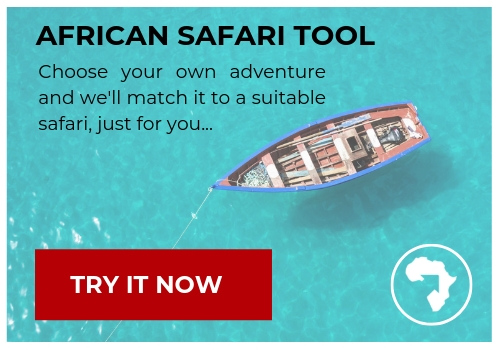 Kenya
If you are looking for a diverse mix of wildlife safaris, beach vacations and mobile camping tours, then a honeymoon in Kenya should be right up your alley. This East African nation is renowned for its massive wildlife population, prehistoric sites and attractive beaches. Start your whirlwind honeymoon tour by visiting the Kenyan coastal city of Mombasa. Mombasa is famous for its colonial forts, stunning beaches, and premium accommodation options. Experience the aura of ancient history by visiting the nearby Lamu Island, home to one of the oldest prehistoric settlements in East Africa. Cap off your tour by scaling up Mount Kenya or visiting the Masai Mara for a memorable honeymoon safari.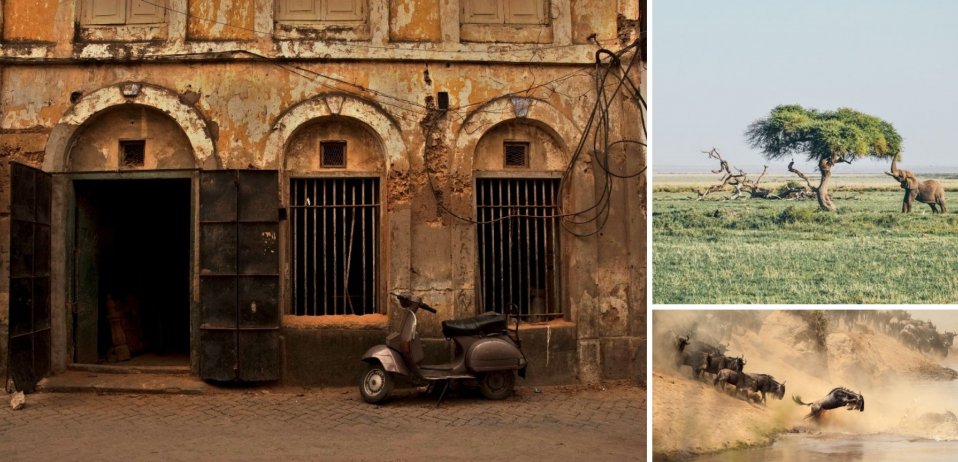 Travel tips:
If you're planning on seeing the Great Migration, then planning ahead is key. Our HerdTracker app can help you plan your safari around the best time to visit Masai Mara for the epic river crossings.
For a less crowded safari experience, then try a visit to other national parks such as Amboseli, Tsavo or the Laikipia Plateau.
We highly recommend considering Diani beach as a wonderful destination. Arguably the best beach in East Africa.
Cape Town
A honeymoon in Cape Town remains one of the most popular experiences to have in Southern Africa. Not only is the city renowned for its natural beauty and variety of exquisite landscapes, but the activities are endless. Suitable for adventurers, active travellers, or for those wanting to enjoy the finer things in life, a wine tour along the oldest vineyards and sipping award-winning wines are also very popular.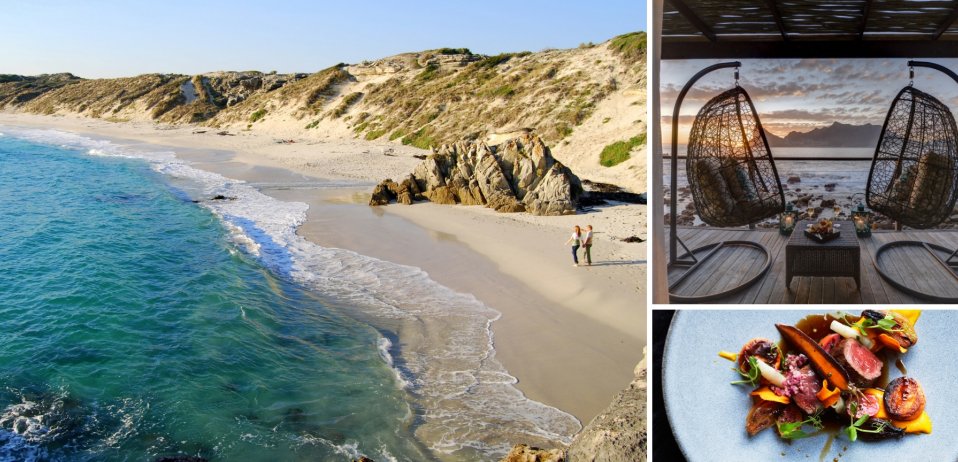 Travel tips:
Use an app-based taxi service to move around the inner city. If you plan on exploring outside the city center of Cape Town, renting a car is advisable.
The ultimate in private luxury villas are found in Clifton and Camps Bay with unparalleled panoramic views over the city's premier beaches and sunsets over the Atlantic Ocean.
Combine a trip to the Cape Town with a visit to one or more of Southern Africa's other top attractions like the Kruger National Park, Victoria Falls and Mauritius. Several hotels, lodges and tour operators offer such combo packages for couples.
Africa is certainly worth consideration as the ideal honeymoon destination. Lazy days on the beach, swimming in the pristine waters of the Indian Ocean, thrilling game drives, cosmopolitan city life and expansive winelands at an affordable cost makes Africa the only place to consider as you begin the rest of your lives together.

---