Africa has a lot to offer. One of these is the magnificent Great Migration, an annual spectacle that brings travellers far and wide to observe this phemonenon. Almost two million wildebeest, zebra, and several antelope species make a regular circuit between the Maasai Mara in Kenya and the Serengeti in Tanzania looking for greener pastures, fertile soils where minerals abound and freshwater. This mass exodus is referred to as the 8th wonder of the world and creates an excellent opportunity for you to witness nature at its very best.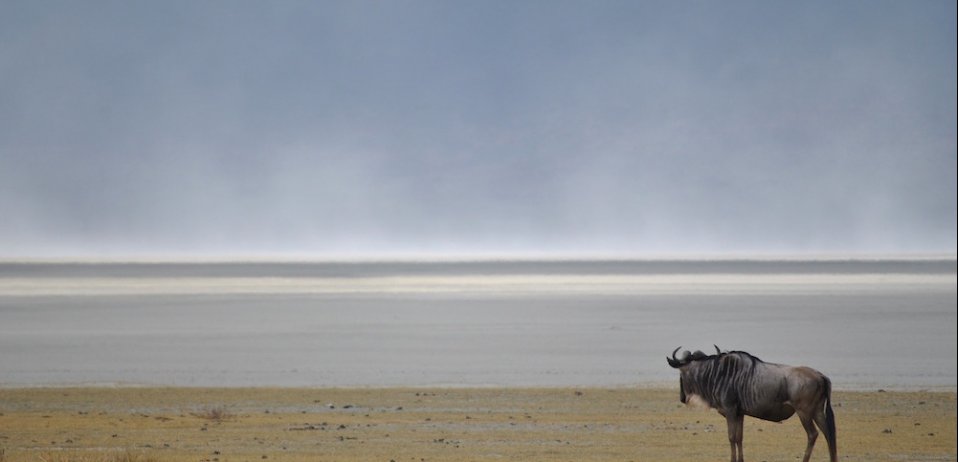 Best Months to Travel
The exodus starts in January and March from the Ngorongoro and Serengeti Conservation in Tanzania, where over 500,000 new calves are born forth during the calving season. Enormous herds of zebras and wildebeests are seen grazing on the fresh grass. When the supply soon becomes scarce, these animals head to the woodlands and long grass plains of the Serengeti's western side close to Lake Victoria. The mass herds divide with some diving to head northwest and others further west, where they will meet soon in Kenya's Masai Mara. To best observe this, points like Kusini Camp, and Serengeti Serena Lodge and offer the perfect view.
April to July marks the transitional periods between the rainy season and the dry one. The wildebeests at this point begin heading north towards the Masai Mara looking for greener pastures and water from the Mara River. During their journey, the herds attract many predators like hyenas, cheetahs, and lions. You can view this in the Serengeti Serena, Grumeti River Camp, Moru area campsites, and Migration Camp.
July to October marks a four-month wildebeest trek to the Masai Mara River in desperate of search for water and grazing grass. This is the perfect time to witness the world's most prominent spectacular sight as the wildebeest brave the crocodile-infested waters as they swim across the massive Mara River.
The November and December short rains bring the herd back to the Serengeti. More than 250,000 wildebeests die during the exodus because of exhaustion, predator attacks and sicknesses. The next season trek will see new 500,000 calves continue the most magnificent journey.
What to expect for your budget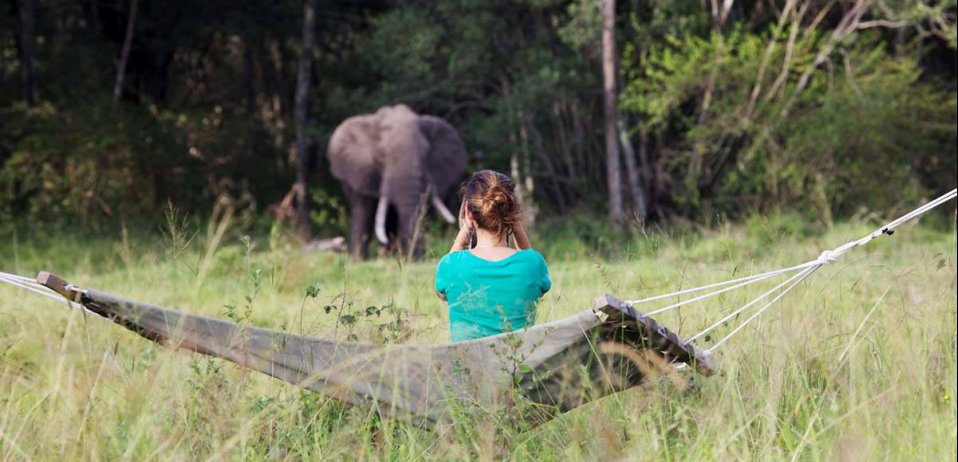 Credit: Elewana Collection's Elephant Pepper Camp
Solo travellers to Tanzania or Kenya can expect a much more intimate experience. While there is no guarantee that you will have any particular camp to yourself, this would be a great bonus should you opt for a solo trip. Often, your safari expert may be able to offer you a reduced rate on when you travel on your own. You can expect a more personalised experience, although you may have to share some safari activities with other travellers. This is a wonderful way to swap stories over a campfire in the bush. You will still be able to enjoy the Great Migration but at your own pace.
Opt for a HerdTracker safari
HerdTracker, the revolutionary app developed by Discover Africa is able to track and predict the Great Migration's movements so that you never miss out on joining this amazing spectacle. Check back on our page frequently to make your safari experience a worthwhile and memorable one. Don't forget to have a look at the migration map when planning your next adventure.

Feature image: Nomad Serengeti Safari Camp
---