A photographer, an inventor, physics graduate and advocate for wildlife conservation, Will Burrard-Lucas seems to be a man of many talents. He left his work at a large accounting firm in England to pursue his passion for wildlife photography. Having spent part of his childhood in Tanzania and it was here that his genuine love for Africa and its animals began. In 2012, he moved to Zambia and spent most of the year exploring the Luangwa Valley.
The inventor
As a professional wildlife photographer, Will found that there weren't any readily available tools for getting up close and personal with his subjects. Using his physics background, Will decided to innovate. In 2009 he developed a mobile, remote-controlled camera that was able to get imagery of shy, nocturnal and potentially dangerous animals. Called the BeetleCam, this device was used to take striking photographs of elephants and Cape buffalo. However, when it came to getting intimate snapshots of lions, the BeetleCam was destroyed (which comes as no surprise). Reimagining his original invention, Will developed a mobile camera that was bigger and better and is currently for sale under his new label called Camtraptions, founded in 2014.
As a result of his brilliant mind, Will has been able to capture wildlife photography in different ways and this is what has helped make him one of the most elite photographers of his generation. His revolutionary ideas has aided the craft for fellow photographers and filmmakers alike. Be it a lion resting at dawn, a painted dog looking into the sunset or a cub in the backdrop of a supermoon, Will has the incredible ability to make anything he photographs look phenomenal.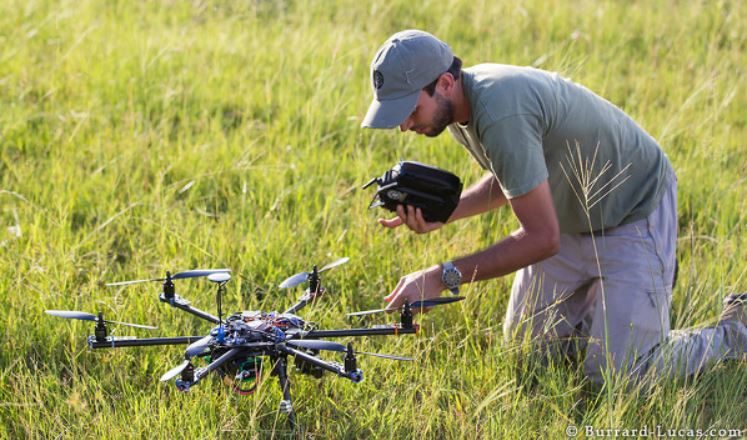 Will with his BeetleCopter in the Okavango Delta
At the heart of conservation
As a conservationist, Will has taken part in many projects to raise awareness about wild animals and how we can aid the protect of them against poachers and the inevitable habitat loss that occurs as a result of urbanisation. In 2011, Will took part in the Ethiopian Wolf Conservation Programme where his images were used to raise fund for this endangered animal. In addition, he had contributed to several conservation organizations like African Parks and the World Wildlife Fund (WWF) all the while promoting awareness through creative photography. Will also gives back to conservation efforts through his publications. Of the proceeds generated from his published work, 50% goes back to NGOs and organizations supporting African wildlife.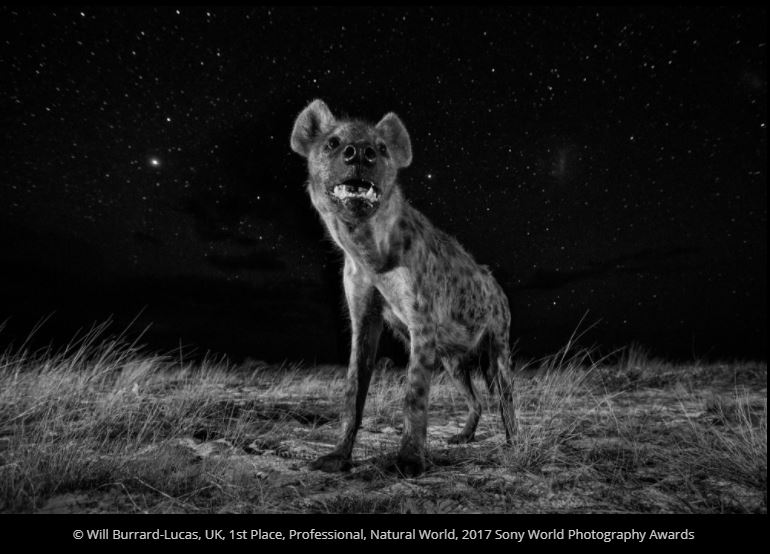 Due recognition
In 2015, Will's work won the Professional Natural WorldCategory in the famous Sony World Photography Awards. His series of wildlife photographs were taken at night using his BeetleCam in Liuwa Plain National Park. A visit to Will's website is a tour of Africa in itself. There is an enjoyable gallery of elephants, rhino, big cats, small wild cats, gorillas and other fauna found in Africa. The land is simply irresistible, and Will continues to create new ways for us to experience the secrets of Africa from an even better perspective.
Our Botswana favourites
Will has spent much time in Botswana, photography the wildlife in some of the most popular regions of the country. Here are our favourites that tell the story of an authentic Botswana safari:
Central Kalahari Game Reserve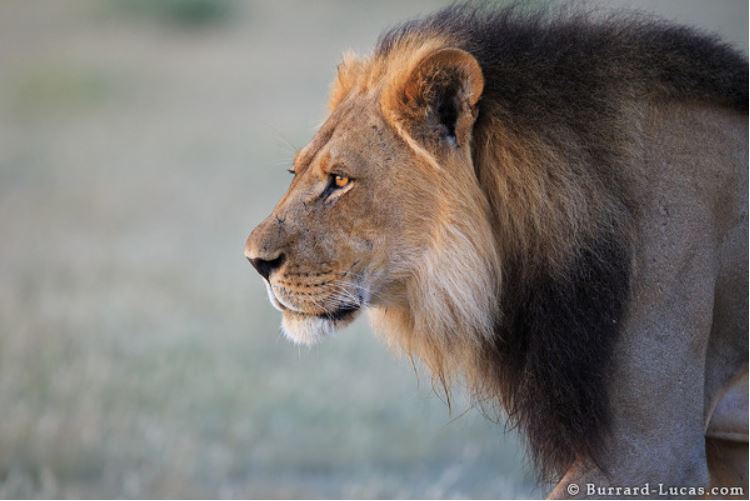 This game reserve has an abundance of desert-adapted wildlife. The black-maned lion is a common and thrilling sight on safari.
Makgadikgadi Pans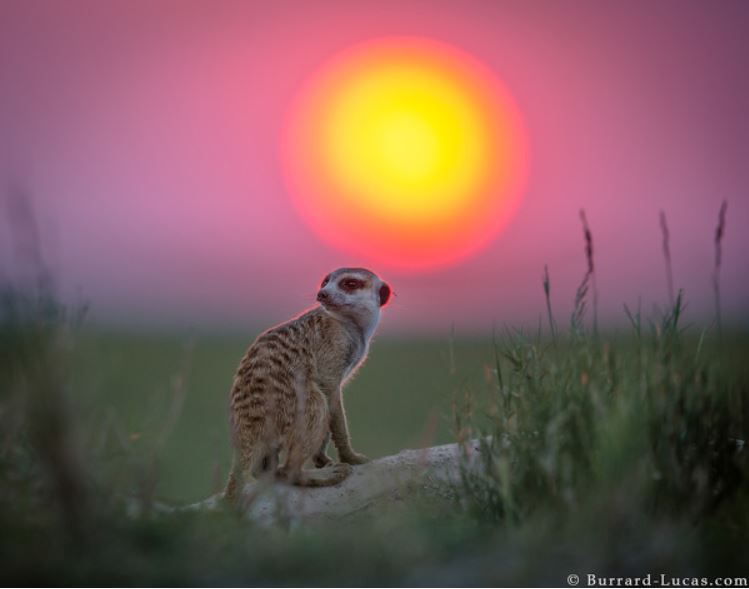 Will's intriguing capture of the lives of meerkat in the Makgadikgadi pans showcases the variety of wildlife and Africa's beautiful sunsets.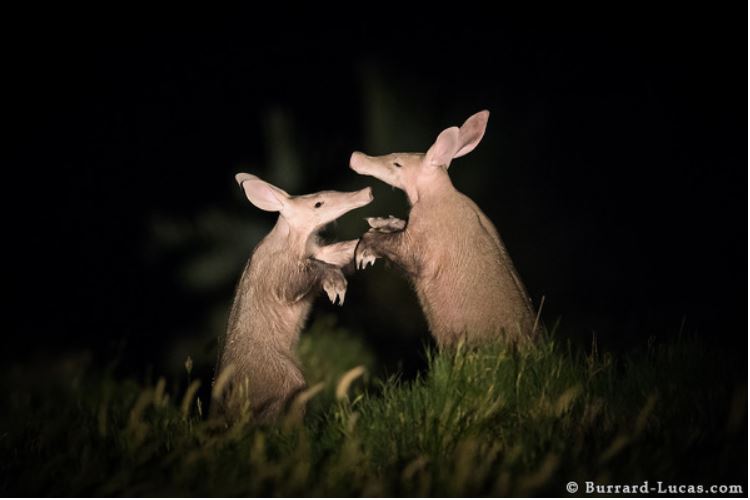 This amazing shot captures the aardvark's secretive behaviour. Nocturnal by nature, spotting one of these on safari is a once-in-a-lifetime experience.
Okavango Delta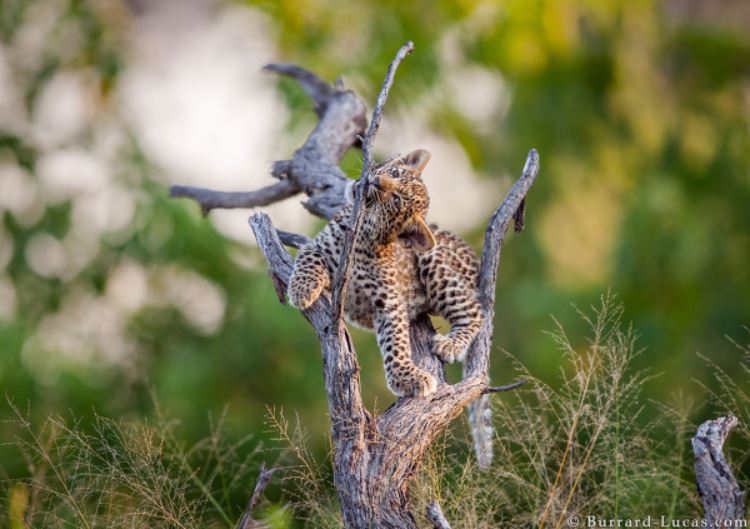 The usually shy leopard is particularly protective of her cubs, as they are often the victims of other larger predators. To capture one so relaxed and playful in the Okavango gives us wonderful insight into the behaviour of these cats.
---