This can be a tough question to answer, how much is enough? It doesn't matter how much time you have to spend, it will never be enough, and in a perfect world, we would be able to spend more time that is always possible. Time is still one of the most significant constraints and, "We would like to maximize our time on our Botswana safari" is one of the most popular responses I get.
How much time do you have in general?
I think that this question, "How many nights in each place would you recommend" will mostly depend on the total amount of time that you would like to spend in Botswana and what you would like to experience. The best way to answer this question would be to break your total amount of time in this beautiful country down and then look at the possibilities.
Three to four nights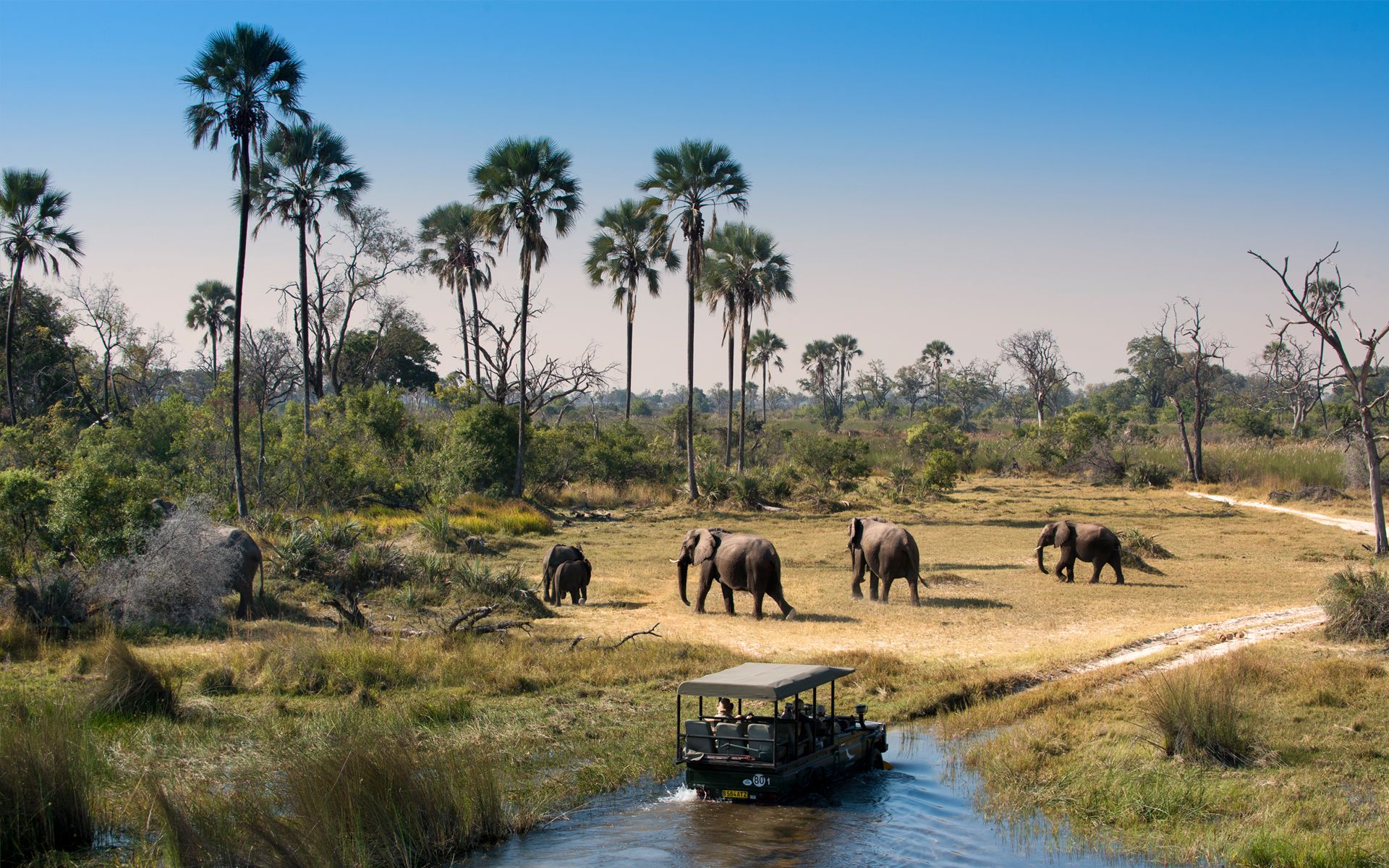 If you don't have enough time or if you are combining other countries on one trip, then most people would allocate about three or four days for Botswana. The two most requested destinations would be the Okavango Delta and the Chobe River. You would be able to split your time and stay two nights per destination as this will give you four game viewing activities per location, and you should be able to experience the magic of these destinations.
Four to seven nights
Four to seven nights would allow you to dig in a bit deeper on your African safari, and you could go two different ways. It all depends on what type of person you are, do you like to see as much as possible or would you like to take your time and try and get the most out of the specific region. There is no right or wrong answer, and you will have an unforgettable experience either way. I would recommend spending two nights as a minimum, which will give you three different locations with four game-viewing opportunities per destination, or you could go for a three-night per location with six game-viewing opportunities. There are quite a few very different areas in Botswana, and I am the type of person that would like to see as much as possible, I would combine the Savute Region in a six-night itinerary.
Seven and more
If you are one of the lucky few that can afford to spend more than seven nights in Botswana, then the country is your playground, and there are endless possibilities to explore. Depending on the total amount of nights, I would recommend spending three nights in one location. Three nights in each area would give you the best opportunity to see all the animals in that specific region and get a real sense of what that particular region has to offer.
Botswana is one of my most favourite safari destinations in Africa due to the diversity in landscapes but also a large number of animals that you can get to experience first hand. The amount of time at each location can be debated, but the majority of people opt for a two to three-night stay per area. Some regions I would personally only recommend doing maybe two nights instead of three because of the size of the area or the type of activities that the part has to offer. The best would advise that I can give to speak to people that have been on a Botswana safari before, I would be more than willing to assist you with helping you decide what the best would be for you.
---