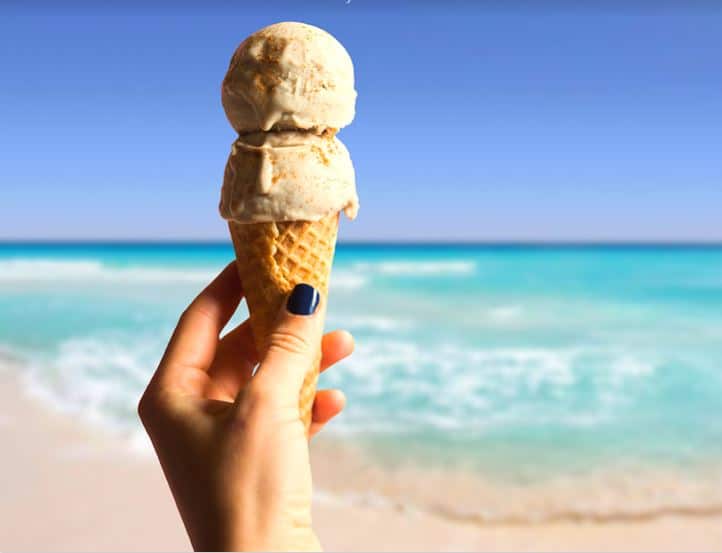 As summer begins making itself apparent over the festive season in South Africa, the sweltering heat is the perfect excuse to indulge in a deliciously creamy and refreshing ice cream. Cape Town is home to some of the best cuisine in the world and their ice-cream offerings are no different. Capetonians take great pride in their artisanal, homemade goods. If you're planning to spend your summer vacation in this idyllic and affordable safari destination, we've compiled a few chin-dripping ice-cream parlours to tickle your tastebuds after a long hot day on the beach.
1. The Creamery
This spot is so popular for its unique flavors that people can often be seeing queueing outside almost all of The Creamery's branches throughout Cape Town.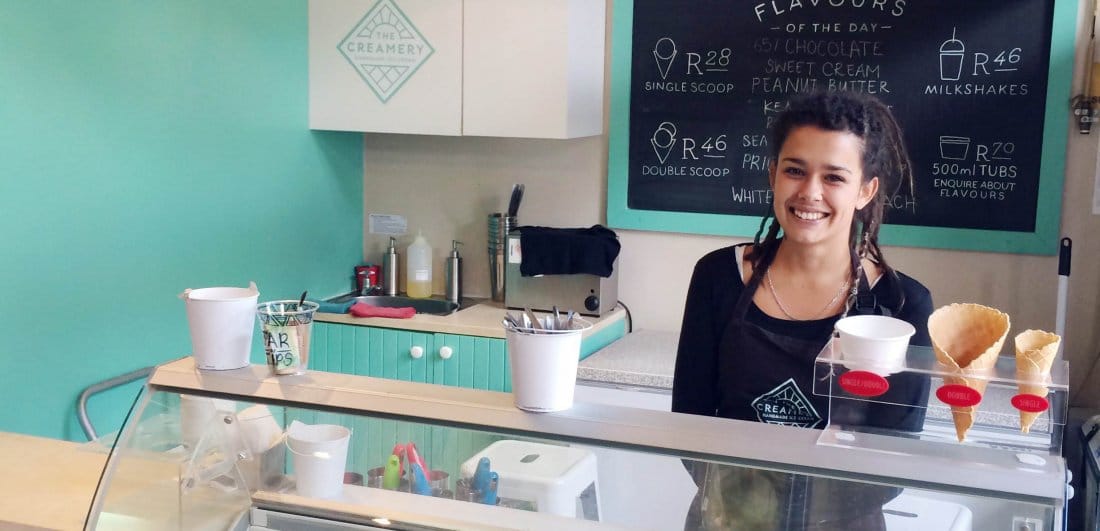 All the ice-cream flavours are informed by local and seasonal produce. Produced in-house, the sea salt-caramel flavour is the perfect balance of sweet and savoury with plenty of pizzazz. Try the crispy waffle with the flavour of the day or take away a cone or cup to enjoy along one of Cape Town's scenic promenades.
2. Sinnfull Ice-cream Emporium
The original Emporium was opened by Britta Sinn in Camps Bay in the year 2002. Afterwards, the owner merged with other partners and they together came up with a new retail and factory along Harbour Road in Hout Bay (behind the Snoekies).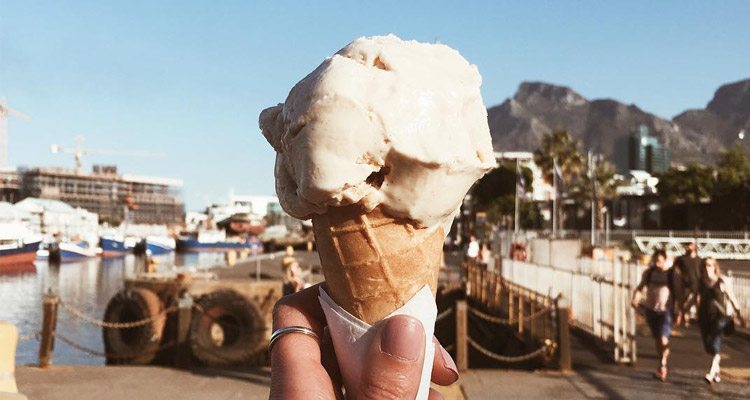 Pistachio and saffron or the poppy seed white chocolate flavors are highly recommended. If you are addicted to chocolate, you must try the Aero flavor, a light and airy take on a refreshing classic.
3. The Ice Cafe
The quirky seaside town of Kalk Bay is a hotspot for locals looking for a different place to spend their weekend. Alongside the bohemian and antique shops, antique boutiques and understated eateries, you'll find Ice Cafe.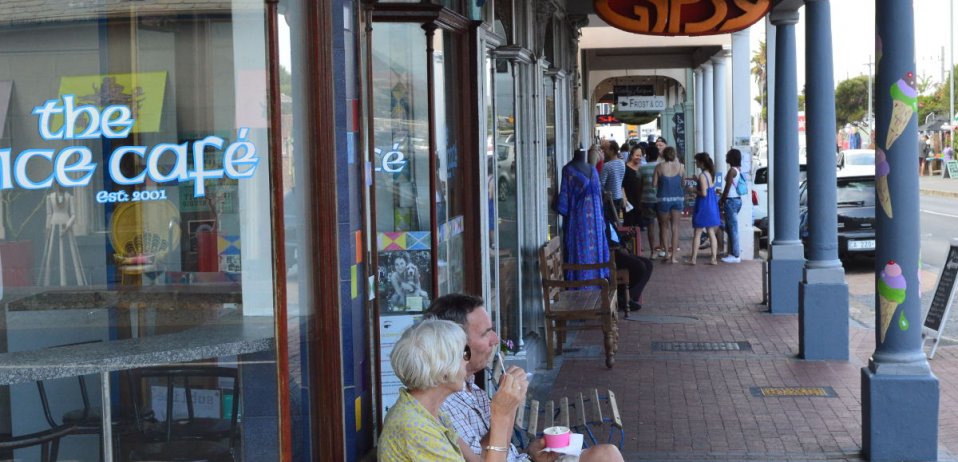 Unpretentious, this little ice-cream parlour is a surprising gem that sources all natural ingredients using a method passed down from generations. While the recipes are a family secret, the location isn't. Located on Kalk Bay's bustling main road, side step your way past all the tourists and grab a spot in this understated spot. Ice Cafe cares about the environment and only use recycled plastics. Try the apricot sorbet for a tangy, refreshing taste.
4. Crumbs and Cream
The new kid on the block is Crumbs and Cream, the result of one Rhodes University graduate's obsession with all things sweet and decadent.
In the prime location of Sea Point along the Atlantic Seaboard, you can expect soft gelato sandwiched between a slightly soft and lightly crunchy cookie. No one holds back at Crumbs and Cream so come hungry. Sample the popular take on a cookie dough ice-cream.
5. Unframed Ice Cream
This is exciting parlour caters for the local vegans and is a self-titled hub of ice-cream 'artistry'. Using only coconut milk, nut-based milks and organic ingredients, Unframed is hell-bent on supporting the growing vegan community of Cape Town.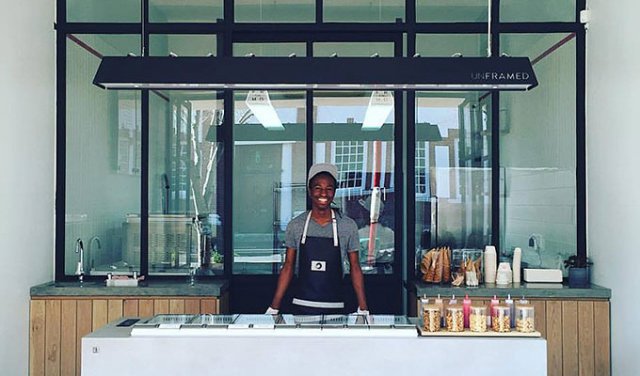 Try the soft and zingy grapefruit sorbet to refresh the palate after a large meal.
Wherever you are in this exciting city of tasty cuisine, there is an ice-cream parlour near you that can rival the best in the world.