Ever since 1952, Rwanda has been producing high-quality tea in large quantities. As such, tea has become a significant pillar of the Rwandan economy and a source of income for thousands of farmers across this beautiful land. Labelled the 20th biggest tea producer in the world, Rwanda's tea exports mean big business for this small country.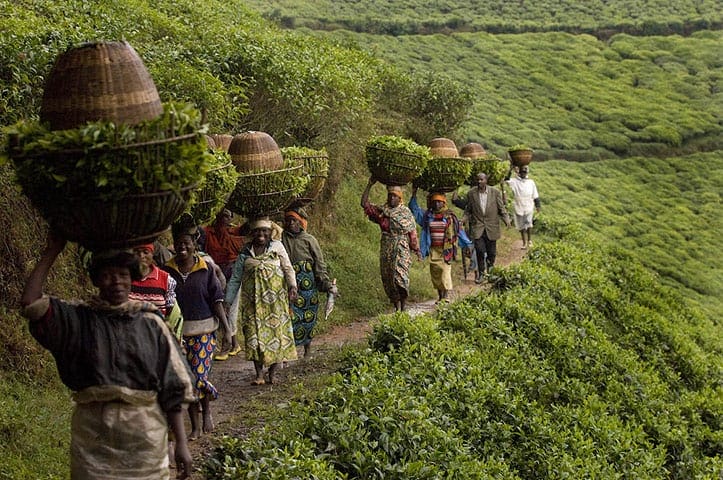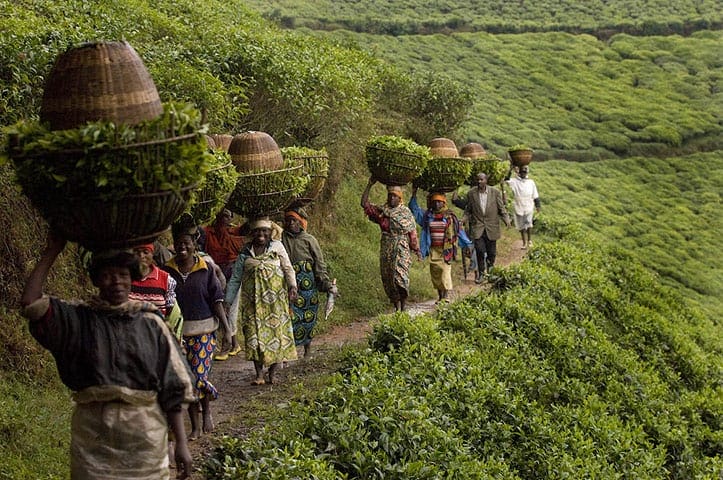 Credit: Tim Smith for The Guardian
Tea in Rwanda is treated as big business with annual investments and training to guarantee prosperity. Eleven out of the country's 30 districts are active tea producing regions with over 30,000 smallholdings and 60,000 households making a living out of tea farming. Rwanda's status as one of the highest quality tea producers in the world is a fact sometimes overshadowed by this land's tumultuous past. As a global competitor in the industry, Rwanda is fast becoming a prime destination for safari-goers due to the favourable economic conditions and affordable safari options available in this pristine landlocked country.
Just like in most tea producing areas in East Africa, tea in Rwanda is grown on large plantations owned by both the government and private sectors on lush green hills that span 17 220ha, often referred to as the "Land of a Thousand Hills".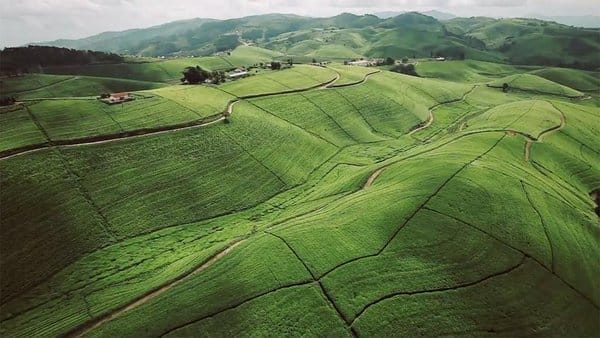 Rolling green hills are what Rwanda is famous for
Some of the most famous tea factories in Rwanda include but are not limited to Rwanda Mountain Tea, Kitabi Tea factory, Mulindi, Gisakura tea factory, and Mata tea factory. Since 1995, the production of tea in Rwanda rose to 23,000 tons in a year from 5,414 tons. With the government and NGO's such as the Wilderness Foundation Africa (WFA) involved, tea production is rising exponentially. The favourable volcanic soil conditions make tea production ideal.
The infamous and unfortunate genocide might have put a dent in tea production in the 90's, but the cash crop is now earning money for farmers in the country's hilly regions. No visit to Rwanda is complete without a trip around Gisenyi where rolling green hills stretch for miles around.
Combine a growing economy with pristine natural beauty and dense forests and it's easy to see why Rwanda is on the rise as a unexplored paradise of unique birds, wildlife and hosts some of the last remaining Mountain gorillas on the planet.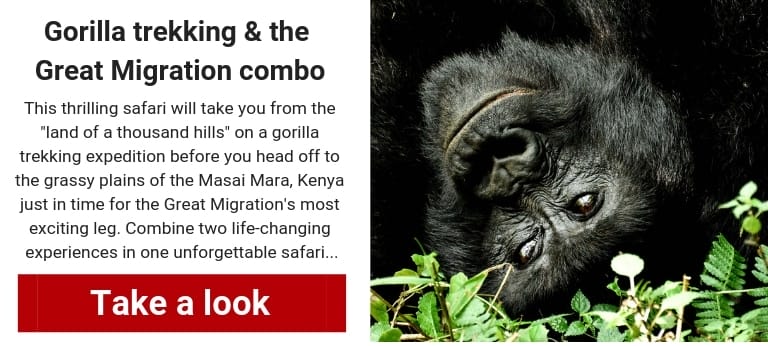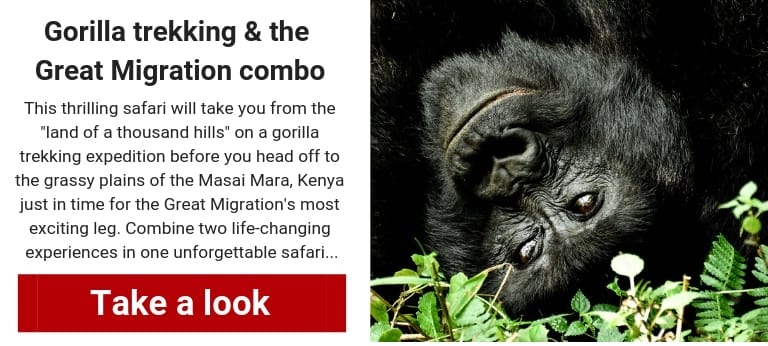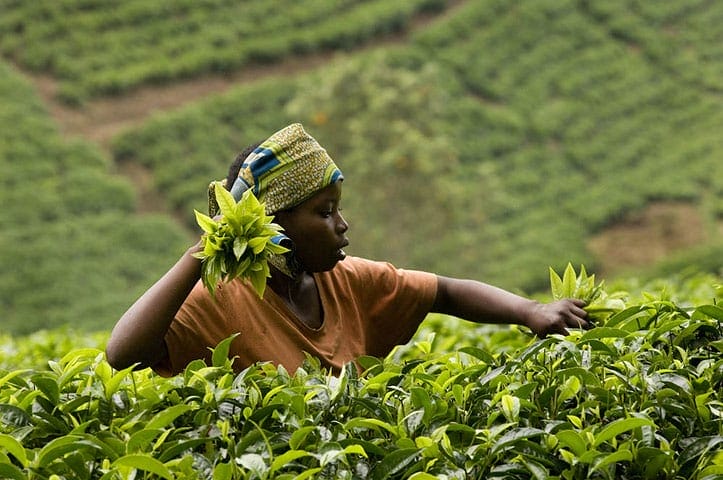 Credit: Tim Smith for The Guardian