Africa's wide skies, limitless vistas and serene spaces compose the mind and clarify emotions. Irrelevances fall away and the important fundamental things in life become clearer, explaining why so many weddings, proposals, engagements, and honeymoons take place here. (Just think of Elizabeth Taylor and Richard Burton and several other celebs who chose this ancient, elemental land for their wedding vows!)  
Consequently, more and more luxury resorts, safari camps and lodges are very much geared-up to facilitate engagements, weddings and honeymoons and make these special occasions even more unforgettable. 
Your 6-day honeymoon safari in Tanzania's magical Serengeti will surely live in your hearts forever! Your honeymoon safari starts in the magnificent Ngorongoro Crater which simply teems with wildlife. Thousands of flamingos crowd the soda lakes, and lion, leopard, cheetah, buffalo, wildebeest, many antelope species, zebra, endangered black rhino and elephant occur in impressive numbers.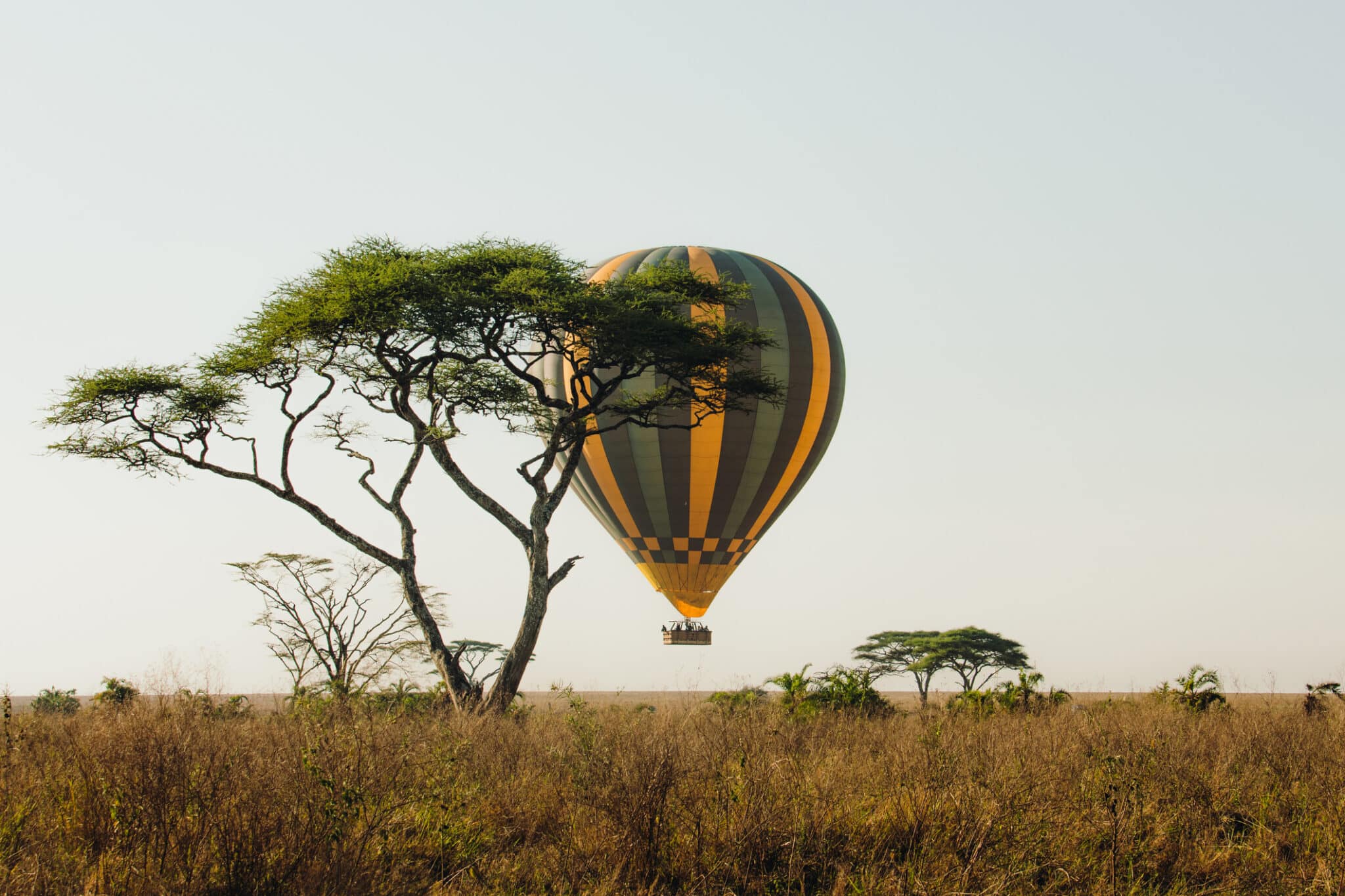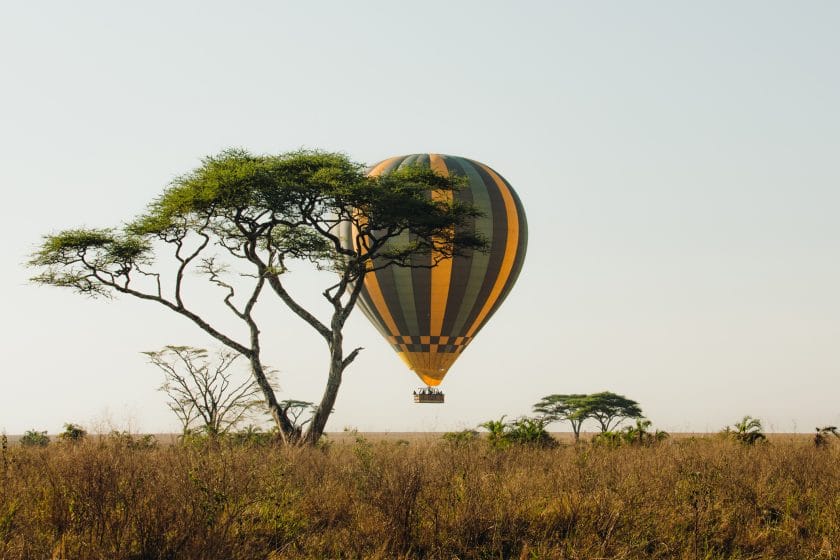 You'll stay at the superlative Ngorongoro Serena Safari Lodge, one of the famous wedding venues in Tanzania. Traditional or private vehicle safaris, hot-air ballooning, bush picnics, private sundowners, and intimate candlelit dinners in the bush or on your private deck are all available. 
After spending two nights here, you'll be transferred to the luxury 1930s-style tented Serengeti Pioneer Camp where you'll stay for the three remaining nights. The 12 tented rooms are superbly appointed and the cuisine and service of the highest standard. The camp's location also gives you great access to the annual Wildebeest Migration, the Big Five and unsurpassed wildlife viewing.   
Your magical 11-day Mauritius and South Africa honeymoon safari starts at the award-winning Phinda Private Game Reserve in KwaZulu-Natal, South Africa. With seven distinct biomes, Phinda is a nature- and animal-lovers paradise with cheetahs, leopards, lions, white rhinos, elephants, nyalas, warthogs and buffalos frequently seen. The Reserve is also known for the amazing weddings and receptions try offer.
You'll be staying at the ultra-luxurious Phinda Forest Lodge, site of many a fairytale wedding, for three nights. Serenely located in the filtered light of an ancient sand forest, activities include game drives, bush walks, river cruises, scuba diving, birding, tracking and superb photographic opportunities.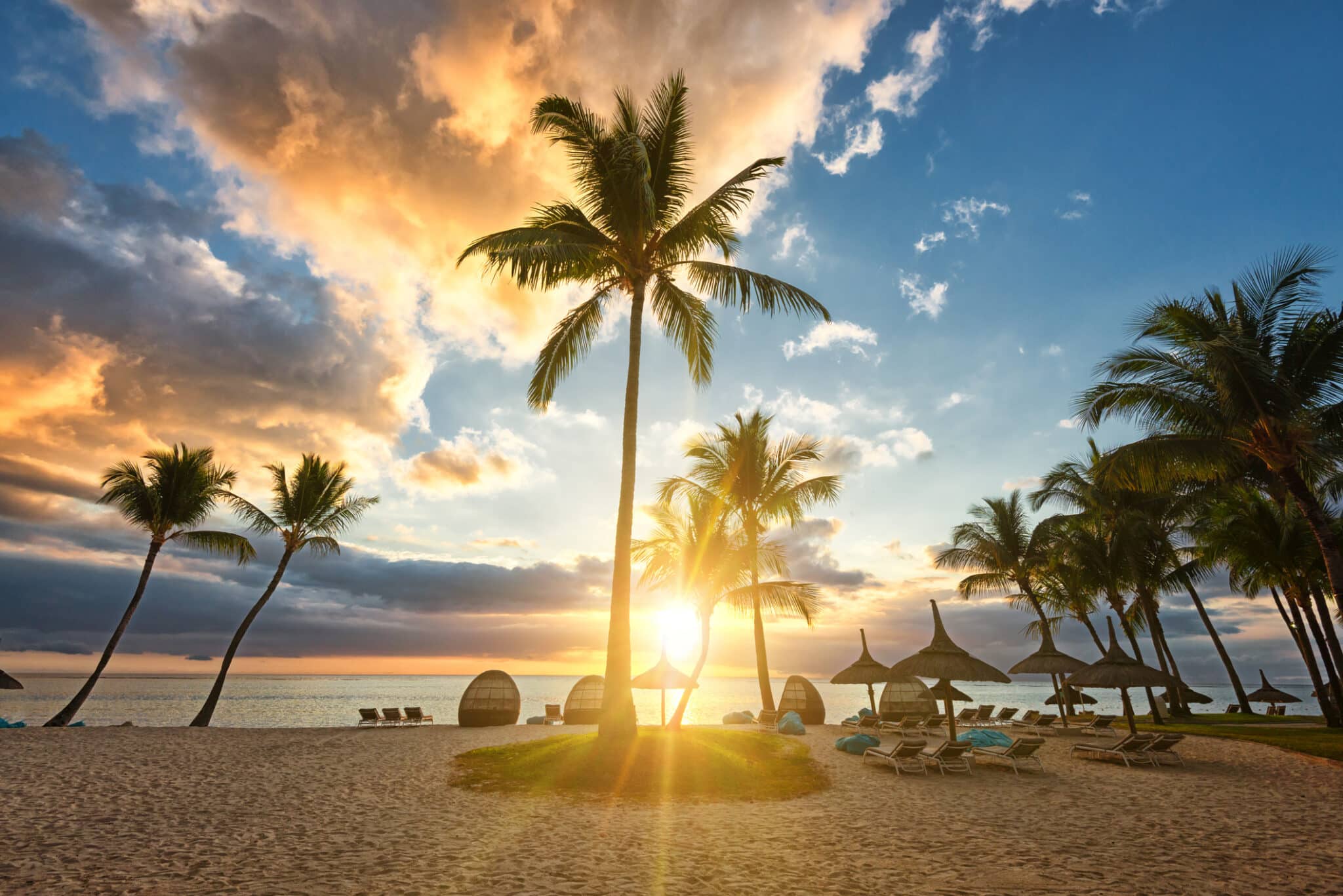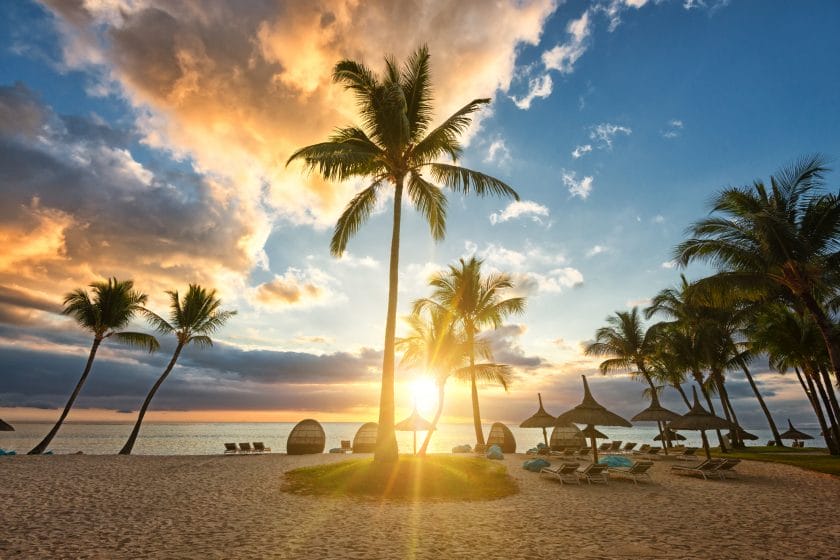 Thereafter you'll transfer to the 5-Star Oyster Box Hotel for an indulgent overnight stay. Located on the stunning shoreline of Umhlanga Rocks, this is another famous wedding venue. Activities include swimming, golfing, whale watching, dolphin viewing, kiteboarding, deep-sea fishing, scuba diving, helicopter tours, and sumptuous spa treatments. 
The next day sees you flying to the blissful tropical paradise of Mauritius! You'll be spending six nights at another famous wedding/honeymoon venue, the superlative 5-Star Constance Belle Mare Plage Resort. You'll love the crystal-clear waters, breathtaking scenery, magnificent sunsets, swimming with dolphins, fishing, diving, snorkelling, water skiing, bodyboarding, catamaran and boating trips, kayaking and windsurfing.
This 6-day combo-safari ensures a fabulous honeymoon! You'll stay in the stylish Kwando Safari Camp in the Kwara Private Reserve has it all: outstanding cuisine and service, morning or evening game drives, guided mokoro trips, sunset cocktail boat cruises, expertly guided nature walks, plus excellent game viewing and birding. 
You might even see an endangered African wild dog or spot a rare amphibious sitatunga antelope. The camp has a lovely pool, and a convivial campfire to relax around. You might even decide to take on a feisty tiger fish!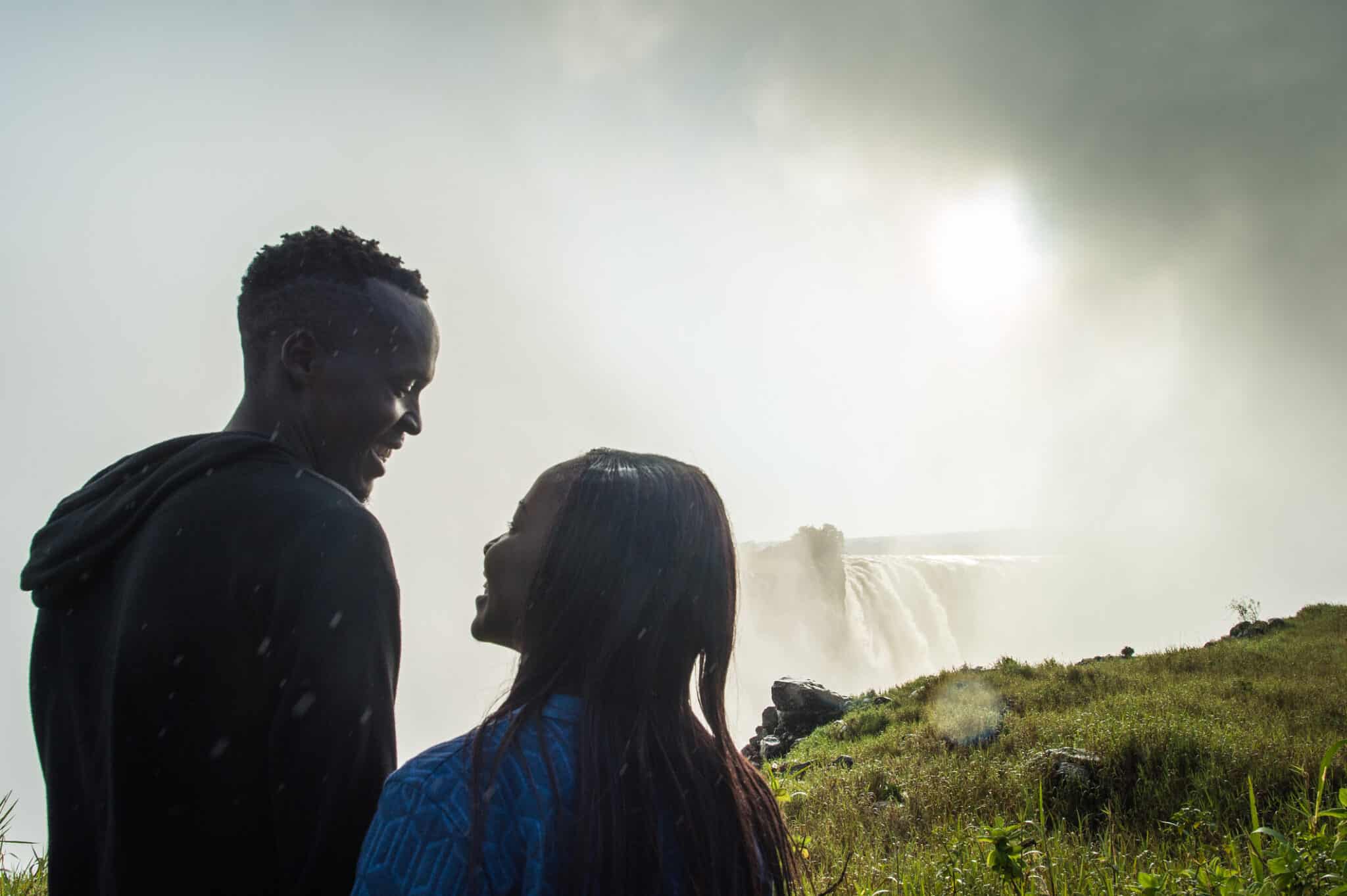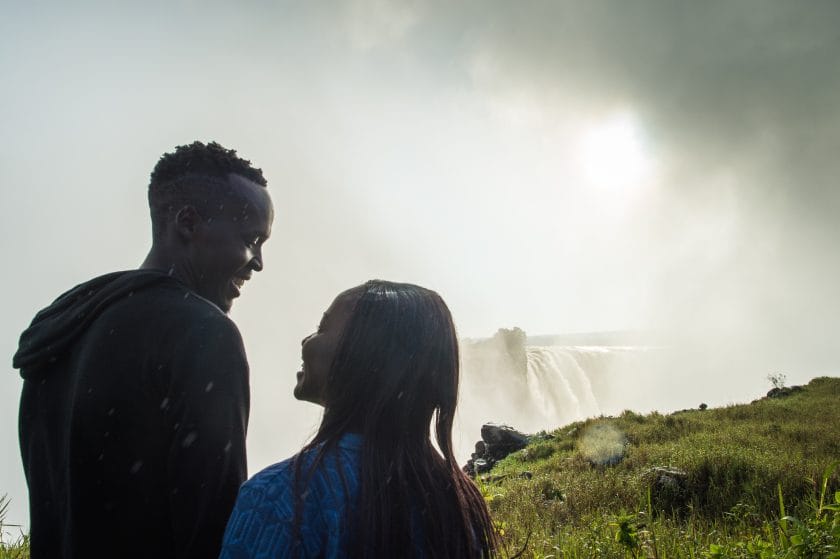 Day Four will see you settled into 5-Star Elephant Camp only 10km from Victoria Falls in Zimbabwe. All the luxury suites have superlative views of the gorges that separate Zimbabwe and Zambia, and private viewing decks with plunge pools.
Guided tours of Victoria Falls, nature walks, village tours and sumptuous spa treatments are available. If you're an adventurous couple, how about a microlight flight over Vic Falls, some bungee jumping or white-water rafting?! On your final evening, you'll be treated to a 5-Star dining experience to put the seal on your fabulous honeymoon.
This blissfully indulgent honeymoon gives you six days in marvellous Mozambique, the ultimate beach-lover's paradise and time-honoured honeymoon and romantic destination. You'll fly from Maputo and stay at the fabulous Ibo Island Lodge on a prime waterfront site. The Lodge consists of restored century-old historic mansions, and is also a sought-after wedding venue. Each sumptuous suite has a spacious ensuite bathroom and wide veranda furnished with superb hand-crafted furniture and inviting cushions.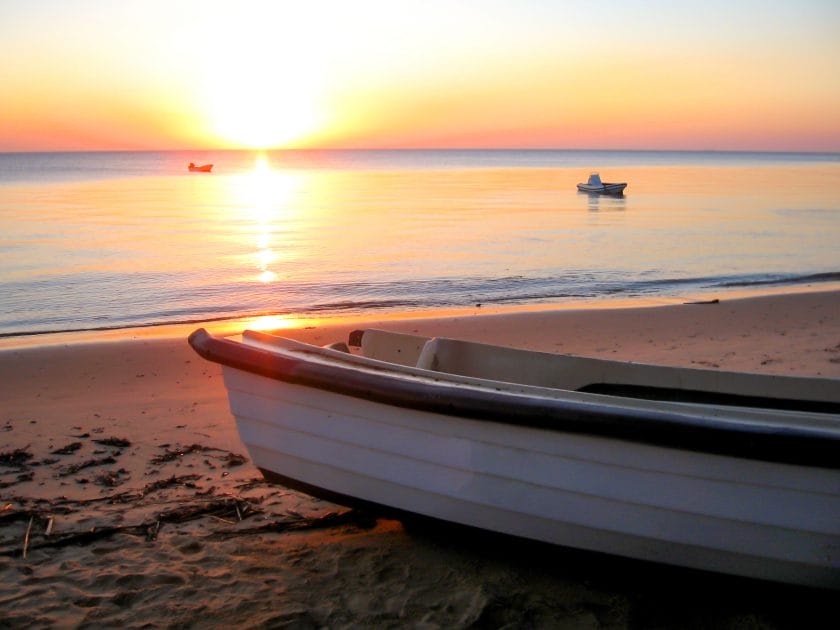 There are three swimming pools nestled in tropical gardens, a roof terrace restaurant and open-air lounge to relax under the stars. The cuisine is fresh and delicious, the seafood outstanding, and the spa wonderfully relaxing!
Water sports, fishing, outings to meet local islanders, guided walking tours, bird walks, sea kayaking, snorkelling, excursions to the mangroves, and dhow cruises all enrich your honeymoon experience.
The destination of this 9-day romantic beach tour couldn't be more perfect for your honeymoon! It starts off in vibrant Antananarivo where you'll stay at the exclusive Maison Gallieni with its gorgeous swimming pool and lush tropical garden. Next day you'll fly to Diego Suarez on the far northern tip of Madagascar. After spending the day exploring the three beautiful bays, the famous red baobabs and other attractions, you'll overnight at the delightful Allamanda Hotel.
The next day you'll enjoy a boat trip with experienced fishermen to the idyllic Emerald Sea lagoon complete with turquoise water, tiny little palm-grown islands, and deserted white beaches. That evening you'll enjoy dinner and an overnight stay at the family-owned Litchi Tree Boutique Hotel, a beautifully restored 1902 colonial house.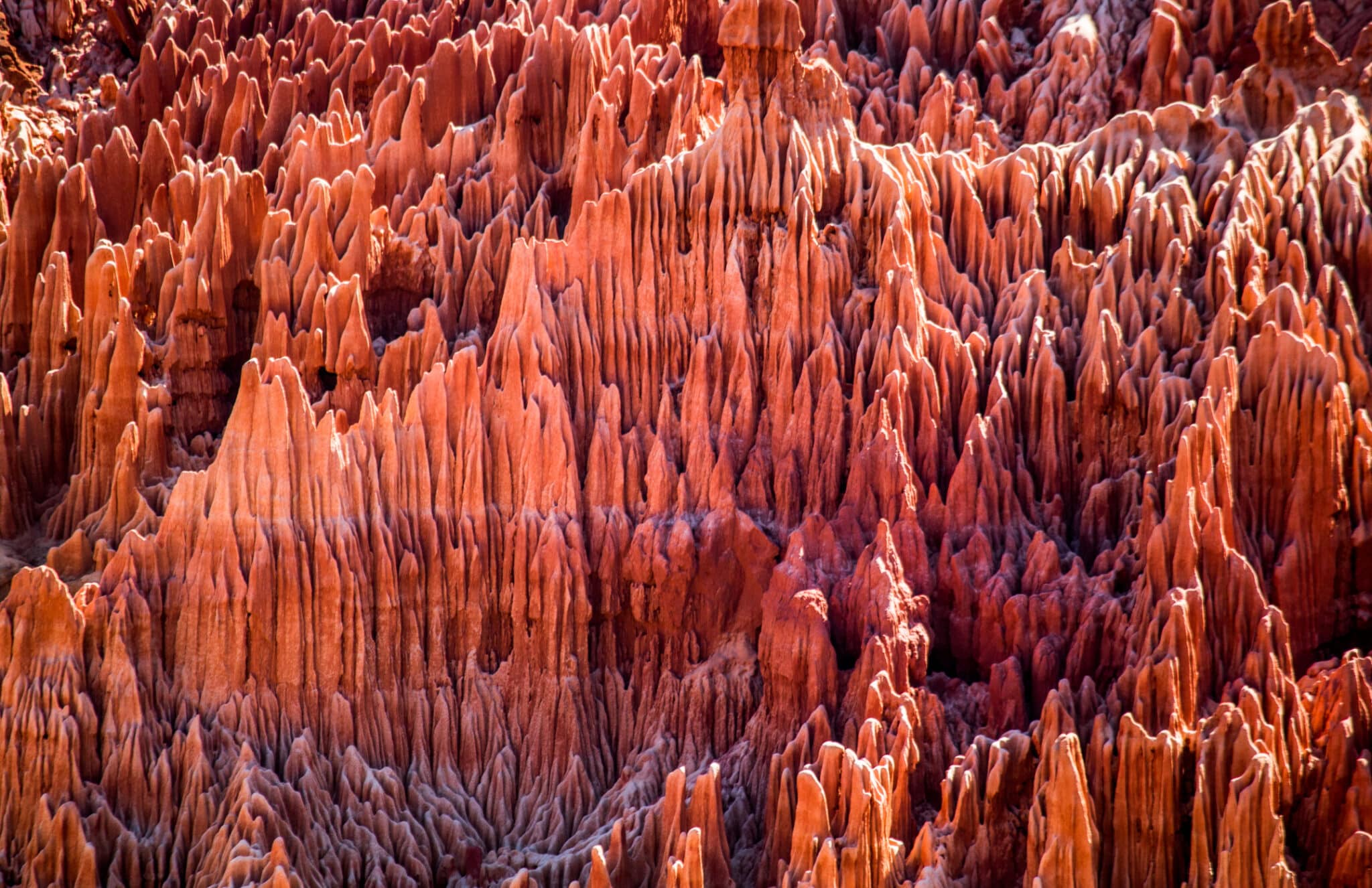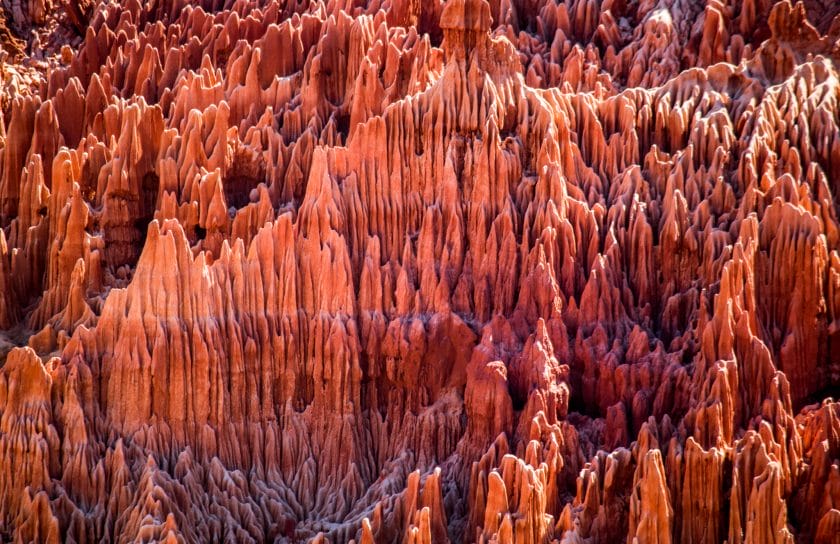 Next, you'll visit the rigorously protected rainforest of the Amber National Park and its famous lemurs, birds, chameleons, waterfalls and lakes. You'll marvel at the amazing wind-carved sculptures of the Red Tsingy. The day will end with dinner at Iharana Bush Camp in the Ankarana National Park where you'll stay for two magical nights.
Next, you'll drive through cocoa, coffee, and fragrant ylang ylang plantations to Nosy-Be Hell-Ville harbour. You'll be taken by speed boat to the enchanting Manga Soa Lodge for the blissful rest of your honeymoon. Kayaking, sailing, diving, snorkelling, guided nature or bird-watching walks, volleyball, table tennis and beach tennis are all available. Or just relax in each other's company, enjoy the delicious cuisine and sip cocktails as you watch the beautiful sunsets!
Your perfect 10-day honeymoon safari starts in Cape Town with a four-night stay at the trendy 5-Star boutique hotel, Kensington Place, right at the foot of Table Mountain. Your personal guide will introduce you to some of the city's numerous attractions like Table Mountain, Boulders Beach's charming African penguins, etc. You'll also enjoy a whole day in the fabulous Cape Winelands.
Day Five has you flying off to the Kruger National Park and settling into the luxury Dulini Game Lodge in the Sabi Sands. It is the ultimate spot for romance, weddings, restoration of body and soul … and for sighting leopards!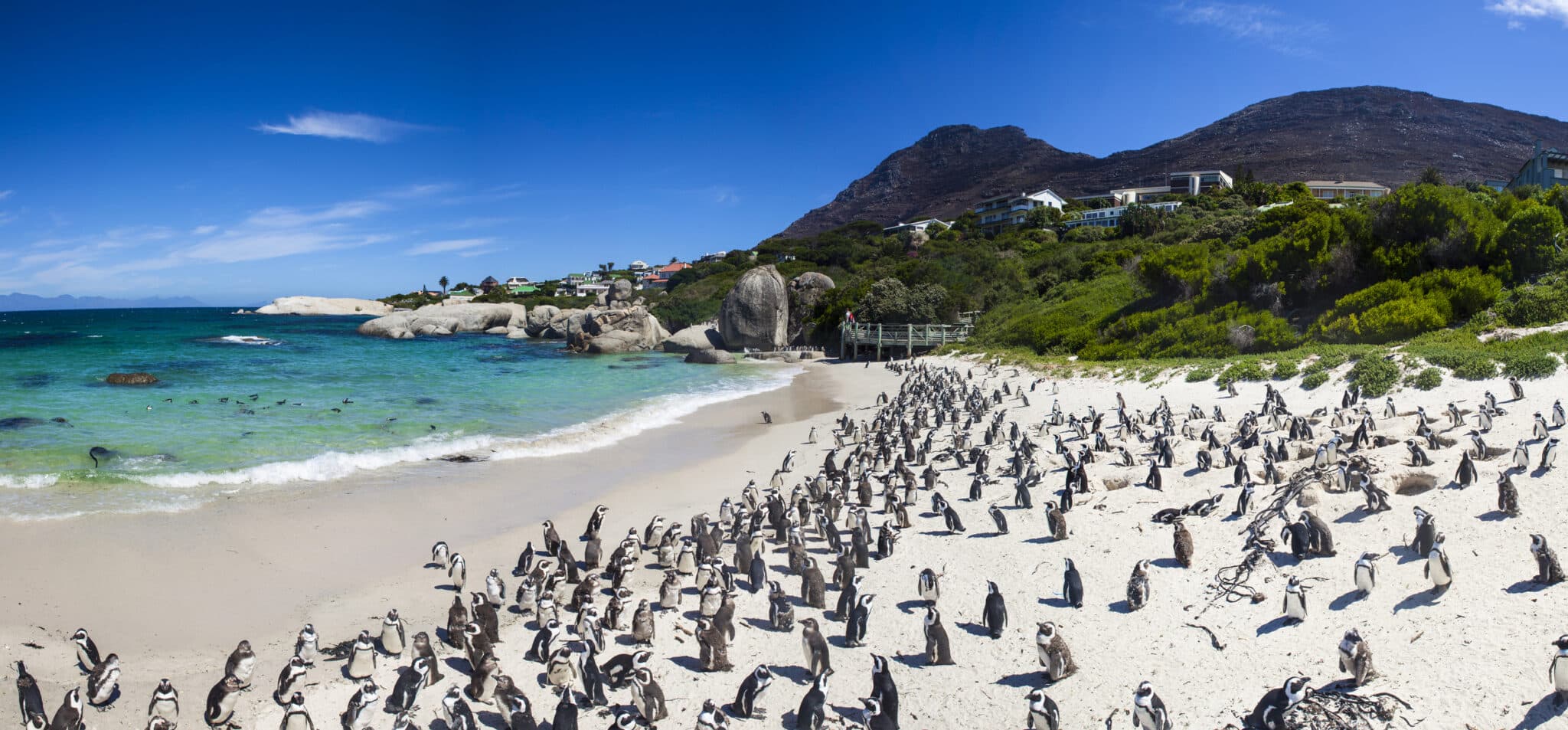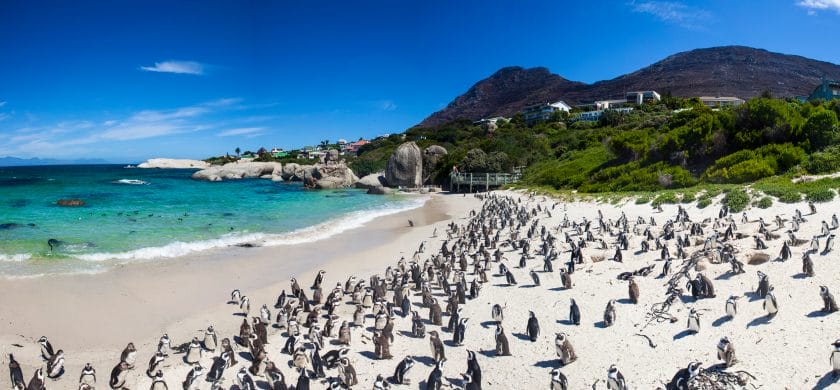 Guided bush walks and game drives immerse you in this magical environment and its wildlife. Apart from the Big Five, you might even see the charming 'Little Five'! Convivial after-dinner chats around the lodge fire end each delightful day, well, delightfully!
On Day Eight you fly off to Livingstone, Zambia, for a two-night stay at the luxury Tongabezi Lodge which is also famous for its weddings. Situated in the shade of towering ebony trees on the banks of the mighty Zambezi, it is the perfect place to end your honeymoon safari. The next day includes a walking tour through the tropical rainforest to view Victoria Falls. Romantic sundowner cruises and helicopter rides are on offer, as well as bungee jumping and river rafting for adrenaline addicts!
This wonderful 10-day wildlife discovery journey will provide you with a superb honeymoon! It starts in Kenya at possibly the most iconic lodge in the country, Giraffe Manor for a luxury overnight stay and some unforgettable and unique interactions with giraffes. 
The next eight days of your honeymoon will be spent in the Masai Mara where you'll stay at luxury camps with superb food, service and comfort, starting off at Rekero Mara Camp. This is a prime location for exploring Paradise Plains and the Musiara Swamp, famous site of the BBC's Big Cat Diaries. The next day you'll go down to the Mara River to look for Kenya's own wildebeest migration crossings, and some big cat 'action'!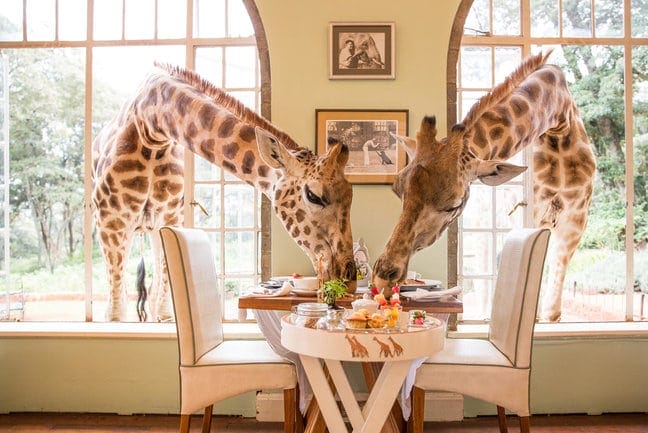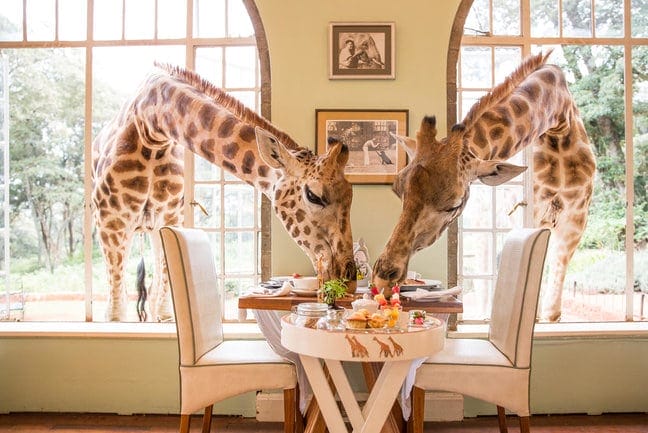 Next, you'll move to the luxury tented Kicheche Mara Camp. You'll explore Leopard Gorge, made famous by Jonathan and Angela Scott's filming and their book The Leopard's Tale. You'll enjoy fantastic bush walks and game drives – with delicious sundowners thrown in! Then you'll move to Kicheche Bush Camp in the pristine Olare Motorogi Conservancy for absolutely prime wildlife viewing.
Finally, you'll transfer to the more densely wooded Naboisho area and Kicheche Valley Camp. This area is fantastic for walking, and has a bigger elephant and giraffe population. You'll also overnight at Naboisho Camp, where you can even go fly-camping in a temporary mobile camp, for a completely different honeymoon experience! Normal game drives are also available, of course.
Remember that at Discover Africa we can create the ideal romantic holiday in Africa crafted to your preferences, time schedule and requirements. We CAN make your dreams come true!