Mozambique Island Honeymoon Getaway (6 days)
Mozambique Island Honeymoon Getaway (6 days)
Spend 5 romantic nights at Ibo Island Lodge, situated in the magical Quirimbas Archipelago in Northern Mozambique.
Jan
Feb
Mar
Apr
May
JunPeak
JulPeak
SepPeak
OctPeak
Nov
Costing tip: When comparing with other companies, remember most of them only show the low season rate. How pricing works >
What to Expect on This Safari
This popular itinerary can be customised to match your budget and travel dates by adding/removing a few days or selecting different lodges
Arrival in Mozambique
Mozambique is an African paradise of love and relaxation. Balmy days and clear cool nights could very well make this beach goer paradise the mecca of all honeymoon destinations on the African continent.
Fly from Maputo to Pemba, where you will be met by a representative from the Northern Mozambican island known as Ibo. This well trained staff member from the island will assist you to the air transfer to Ibo.
Once you have checked into the lodge, you will have the rest of the day to enjoy at your leisure.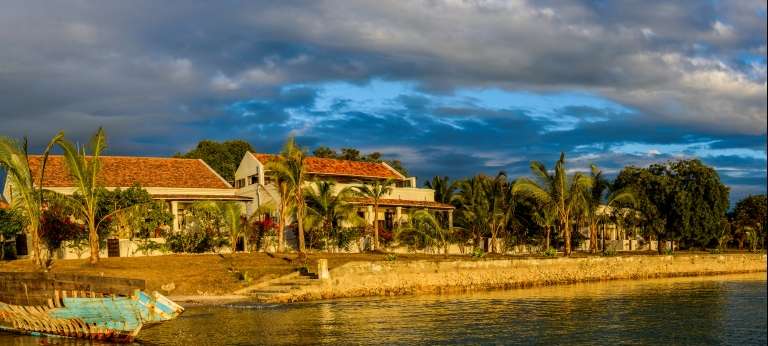 Ibo Island Lodge
Ibo Island is the most established island of the Quirimbas group of islands and is a well-known and charming honeymoon destination for its natural splendor and iconic colonial architecture of its historic Stone Town area. This in turn makes it one of the best kept secret romantic destinations in Africa.
With so much to keep you busy, your time on the island will fly by.
Depending on the wind, you have the opportunity to enjoy the Sand Bank Experience, which is a beautiful white sand bank totally surrounded by warm blue sea and luxury in a secluded area of the island. It's a unique beach experience and is regarded as a highlight in the Quirimbas region.
There is also a guided walking journey through Ibo Island Stone Town, so if you are a history buff this is a must. If architecture and history isn't your thing there is also an option to take part in the guided nature and bird walk which will give you an excellent understanding of the immense nature of the area.
There are also many water activities to take part in such as scuba diving and snorkling; kayaking; Dhow trips; Dolphin Encounter; and Humpback whale sightings (seasonal).
Amongst all the excitement you must also be sure to relax on the beach and make use of the spa facilities.
Please note that ALL activities mentioned are at optional costs - they are not included in the price.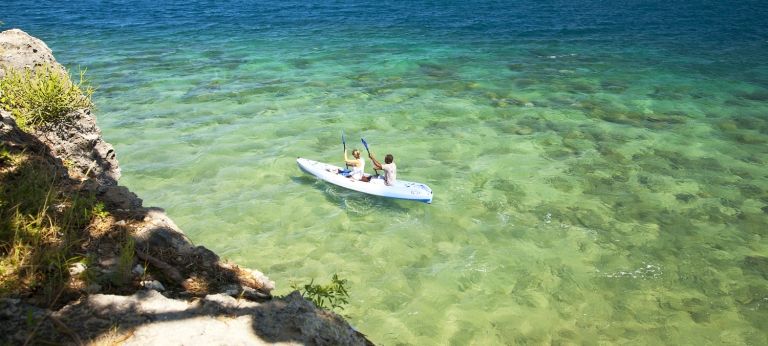 End of journey
Today you will say good-bye to the staff and lodge and start your journey back to Johannesburg, where you will connect with your onward arrangements.
Recommended Iteniraries and Tours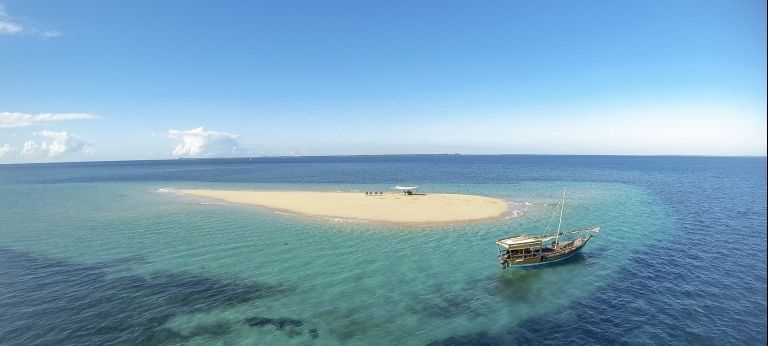 Spend 5 romantic nights at Ibo Island Lodge, situated in the magical Quirimbas Archipelago in Northern Mozambique. ...