Pretoria safaris, tours & holiday packages
Established in 1855, the South African capital is studded with 19th-century buildings and renowned for the jacarandas that colour its streets purple in early summer.
Situated just 50 kilometres north of Johannesburg and connected to it by an ever-widening ribbon of urban development, Pretoria has been the political capital of South Africa since 1910. Yet the city remains in economic thrall to its brasher southern sibling. Easily accessed from OR Tambo International Airport, Pretoria is a popular alternative gateway to sites such as the Kruger National Park, Pilanesberg and Madikwe Game Reserve, and probably has more to offer than Johannesburg in terms of sightseeing for those spending a couple of nights in the area.
The Union Buildings, a handsome orange sandstone parliamentary building designed by prominent architect Sir Herbert Baker, are now best known as the site of Nelson Mandela's presidential inauguration in 1994. Other landmarks include the unpretentious Kruger Museum, where Paul Kruger, state president of the South African Republic during the Second Boer War, lived in the late 19th century, and Melrose House, a period-furnished Victorian mansion where the treaty ending that war was signed. The city centre is very pretty in October and November when its famous jacaranda trees come into bloom.
Philip Briggs says
"True, Pretoria doesn't compare to seaside cities such as beautiful Cape Town or bustling Durban, but its wealth of Boer-associated historical landmarks and museums, best viewed in the spirit of instruction rather than judgement, provide a revealing window into the forces that moulded modern South Africa. "
More on Pretoria holidays
Also highly worthwhile is the National Museum of Natural History, with its rich collection of fossils and prehistoric rock art, and the dourly iconic Voortrekker Monument, an immense granite monolith built on a hilltop on the city's southern outskirts in the 1940s as a "monument... to describe the history and the meaning of the Great Trek".
Pretoria's formal cultural life is focused on the State Theatre, which hosts regular drama, opera, ballet and concert performances in its six auditoriums. Grittier and funkier are suburbs such as Sunnyside and Hatfield, which boast an easy-going nightlife, as well as art galleries and bars, flea markets and Asian bazaars, backpackers' hostels and boutique hotels.
Pretoria Map
Pretoria's location on Google Maps

Frequently Asked Questions about Pretoria
What vaccinations should I get?
This is all dependant on the countries that you will be visitng and due to the status of certain vaccinations changing at times, please consult our experts before getting vaccines. go there.
Is it okay to drink the water?
In some parts of Southern Africa it is safe to drink the tap water, however it is highly recommended to stick to bottled water (mostly supplied) during your trip as even drinkable African water is completely different in taste and… go there.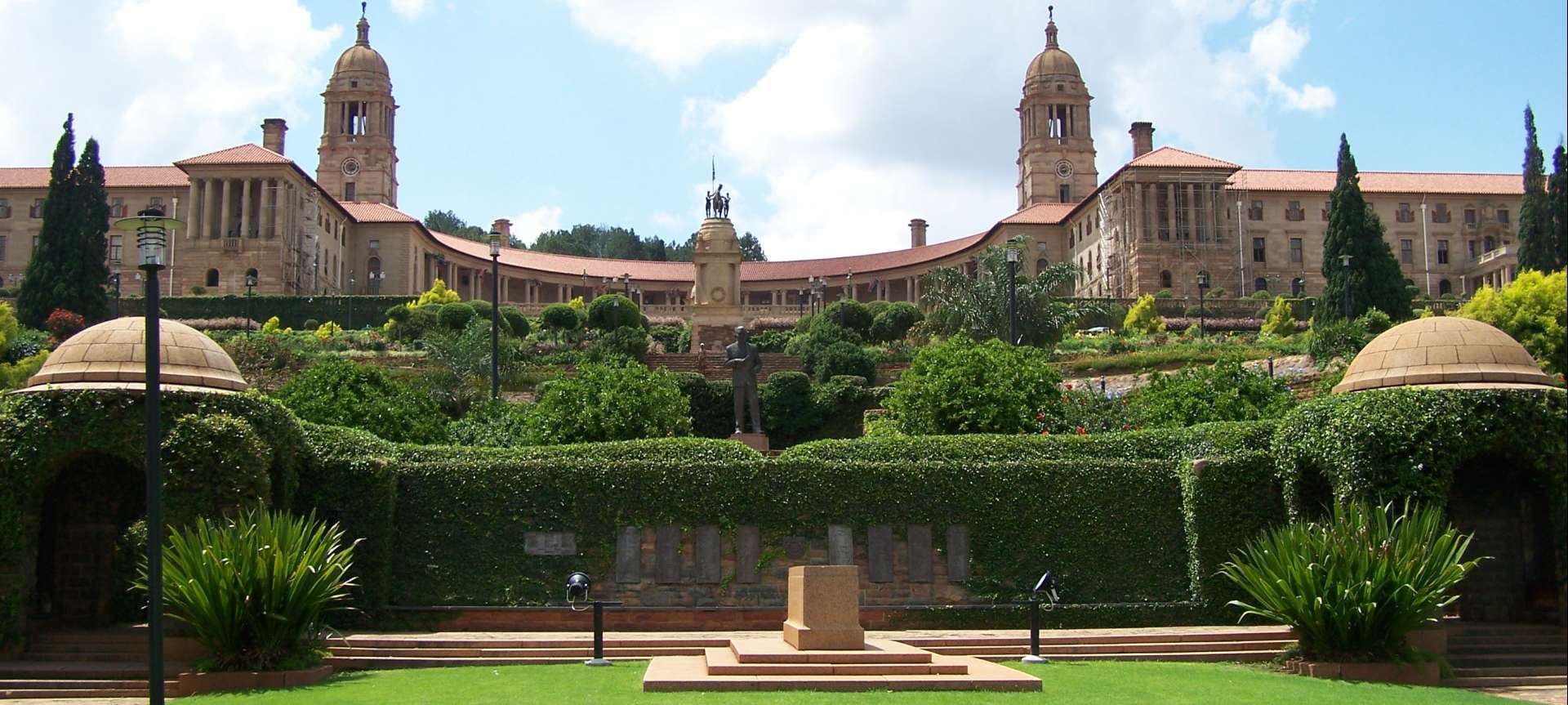 Reviews on our Pretoria safaris
Although our safari was very expensive for us as South Africans we were satisfied that we got a value for money experience. It was a once in a lifetime safari. Knowledgeable, professional guides - experience far beyond our expectations. They…
Uwe and Doreza Kersandt
from South Africa
We first reached out to two agencies when we were looking to book our trip to South Africa. They didn't really answer our questions and took days to respond. One actually stopped responding altogether and we gave up after 3-4 follow ups.…
Julia
from United States of America