Custom designed Luxury Safari Tanzania
Describe your dream trip
We'll source the best value for you
Book when you're ready
Help Me Plan
Tanzania is renowned the world over for some of the best wildlife sightings.
Seeing the Big Five up close and personal is a once-in-a-lifetime experience, regardless of how many instances you will get to experience it. With Tanzania offering the best safari tours, a number of camps will make for an unforgettable safari experience. In this case here are nine unforgettable camps to see the Big Five in Tanzania.
Popular Luxury Safari Tanzania
These popular itineraries can be customised to match your budget and travel dates
More on Luxury Safari Tanzania
Introduction
Dunia Camp
One of the best camps in Tanzania found in central Serengeti is Dunia Camp. What makes it stand out is its remoteness, which is enticing for the Big Five. However, with the freedom the animals have, it's best to be with a guide or tour group.
Namiri Camp
Strategically located in the remote plains of the eastern Serengeti, Namiri Camp is the best place to see the Big Five, especially the cats. In fact since the camp banned poaching, the big cat numbers have increased, so chances of spotting them will be very good.
Kwihala Camp
Ten percent of the world's population of lion, is in Kwihala. This means that when you visit Tanzania, it's not surprising to see prides consisting of more than 20. The best part is that Kwihala is full of life with many other species of animals such as jackal, hyena and wild dog.
Jabali Ridge
Jabali ridge is a goldmine, teeming with wildlife, where predators and prey roam freely in the wild. Action packed days are guaranteed - elephant and rhino are so close, that you'll be sure to feel their power.
Kimondo Camp
Located in northern Serengeti, Kimondo camp is full of buffalo and rhino. With the help of a guide, adrenaline-filled campers get the unique opportunity for an up-close and personal Big Five experience.
Oliver's Camp and Little Oliver's
Boasting a remarkable number of big cats and huge herds of elephant and buffalo, Oliver's Camp and Little Oliver's offers high adventure experiences. By use of a guide, walking safaris and fly camping is possible in this game-rich wilderness.
Olakira Camp
When looking for a great wildebeest migration meeting with the bonus of a Big Five encounter, Olakira camp in Northern Serengeti is the place to be. With the action-packed scenes so prolific, the experience will stay with you for a lifetime.
Know before you go
The people are great. There are over 100 ethnic groups in Tanzania, making the local cuisine fascinating and cultural activities intriguing.
Mount Kilimanjari is massive. At 5895m high and 40km wide, it's little wonder why this is Africa's highest peak.
The road infrastructure is not as good as it used to be.
Drink bottled water.
Get vaccinated, especially against malaria.
When to go
Go during the dry season because all the animals will be comfortable to be out in the open. Also, it is the best season because the weather is mild. Stay hydrated and drink a lot of water whenever you get the chance.
What to pack
Binoculars are great for sightseeing, sunscreen, water bottles, trekking clothes, insect repellant, comfortable and conservative clothes, sunglasses, digestive pills and ice packs. Tanzanian shillings, camera, appropriate chargers, eye drops, hand sanitizer and basic medical kit. Also, personal toiletries, flashlight, and rain gear.
Weather and Climate
Tanzania has an extremely pleasant tropical climate, although the variations are influenced by a multitude of factors, including altitude. The hot (more humid) part of Tanzania is on the coast, near Zanzibar. Other low lying areas, such as the west and parks in the south, are also hot but far less humid than the north. Due to Tanzania being close to the equator, there isn't really a dramatic change in temperatur - but there are definite dry and wet seasons.
Safari / Holiday Styles
Safari style holiday.
Where to stay
Harbour View Suites
Sarova Stanley
Hiliki House
African Tulip
Kibbe Suite Resort
Sanctuary Swales
Serebeti Migration Camp
Our Recommended Accommodation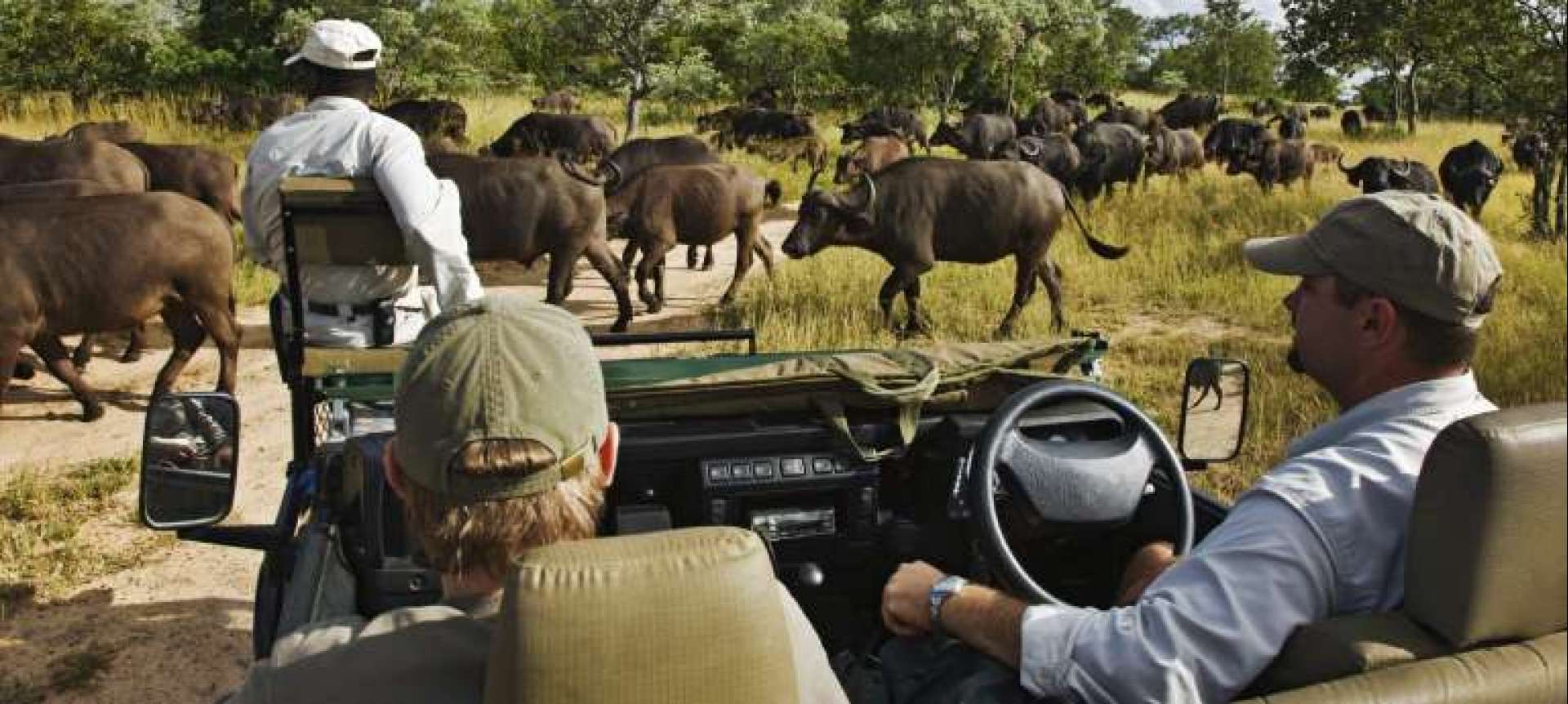 Reviews on our Luxury Safari Tanzania
After initially contacting Discover Africa, Karl Svendsen contacted me and we started the process of getting a quote and defining an itinerary for a safari to Tanzania. Karl was extremely professional and timely in his responses and in short…
Fantastic safari and excellent logistics!
from United States
I just wanted to thank Discover Africa and Karl Svendsen - the safari was great - we saw many more animals than expected including cheetah, leopard, many lions and even a three-day old elephant calf. Additionally, we had our own hippo…
Margaret Dean
We had the most wonderful time in Tanzania. We left yesterday and miss it already. We saw the big 5 and felt super lucky to see the lions and leopard with their kill. Our guide was also wonderful. Thank YOU for planning our trip of a…
Debbie Wei