Chobe National Park Safari
Enter wonderland. Tucked up against Botswana's northern border with Namibia, the Chobe National Park is the ultimate haven for vast herds of elephants. As many as 120,000 of the charismatic animals depend on its life-sustaining waterways as the dry season kicks in.
Nowhere else on Earth has more of these remarkable giants; many travel from neighboring countries to this, the Elephant Capital of Africa. Of course, they're not alone.
Quintessential African game species such as buffalo, zebra, and wildebeest swirl around the 11,700km2 (4,517 square mile) Chobe National Park, trailed by the big cats: lion, leopard, and cheetah. Spotted hyenas are common, wild dogs less so, while hippos, crocs, and water-loving antelope like the red lechwe call the park home. The skies are alive with some 450 bird species, making it perfect for a birding safari.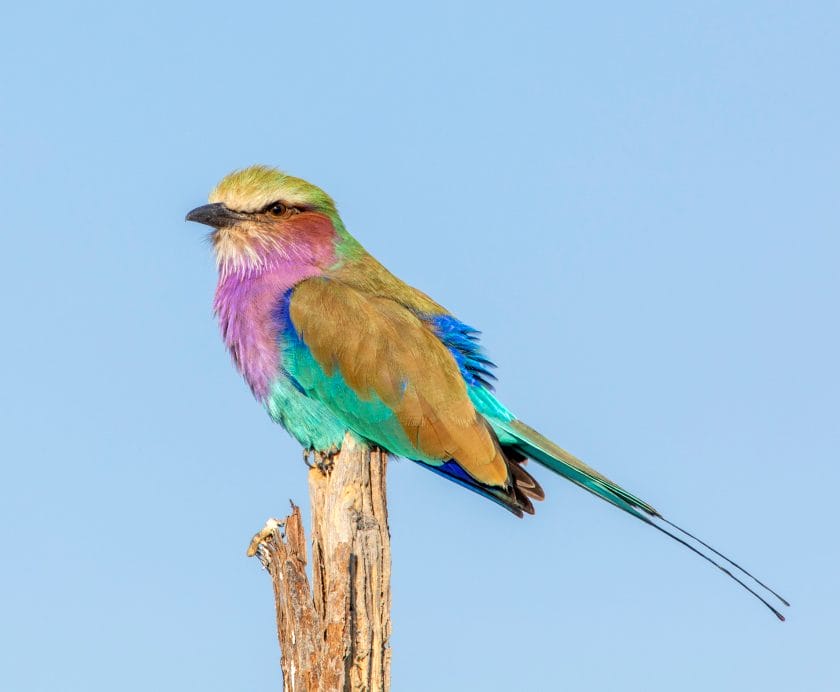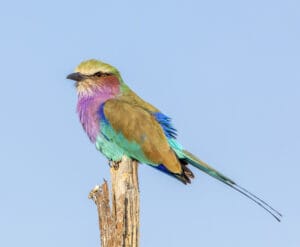 For many, the focal point of this famous park is the flashing blue Chobe River itself. It's described as one of Africa's most beautiful rivers, winking at the world through its fringes of jackalberry and ana trees. The beauty of Chobe Riverside and the tiger fishing, safari cruises, and riverside lodges that accompany it make this the park's most accessible game-watching safari destination, and it can get busy.
Happily, there is plenty of room in Chobe National Park and other habitats further afield to explore. Savute is the best known: a crispy dry region that inexplicably turns into a wetland on the rare occasion water flows through the Savute channel – famous for elephant-hunting lions.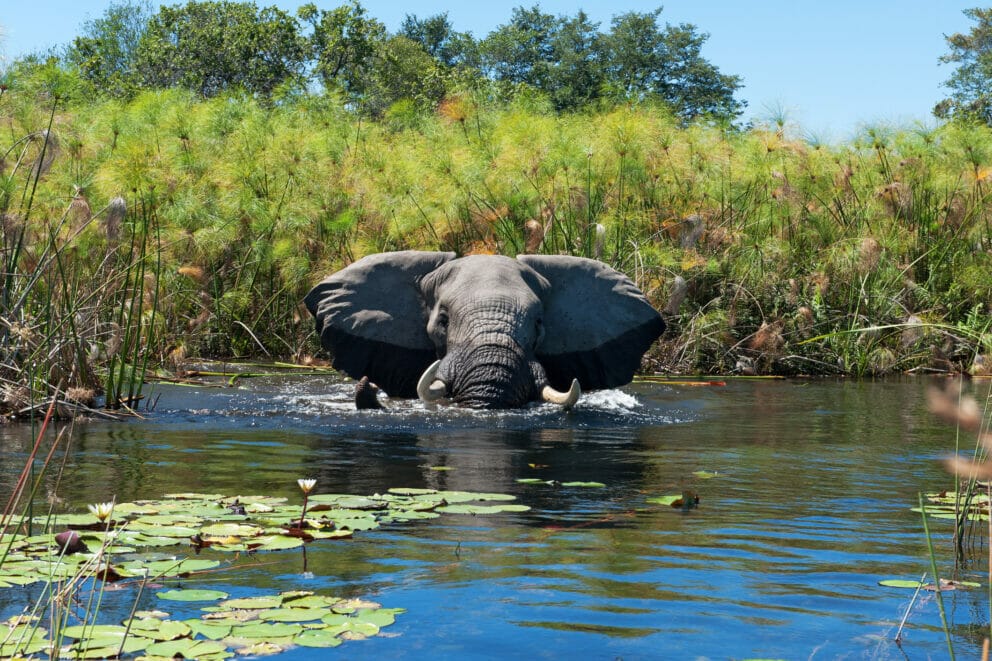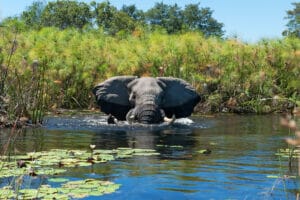 Little-visited Nogatsaa, to the south of the Chobe River, boasts a cluster of clay pans, valuable drinking holes that last well into the dry season. Last is Linyanti, a wedge in the northwest of the park, rich in floodplains, woodlands, and predators like wild dogs. Plus, the borders of Chobe are extended by various private concessions, like Selinda and the greater Linyanti area, which offer excellent, exclusive experiences away from the crowds. Top-quality, differing experiences can be had in all these safari locations.
The enormous ecosystem is blessed with a range of accommodation options, from top-end lodges which will anticipate your needs to more pared-down nights under canvas. Specialized experiences cater to many tastes, be it birdwatching, wildlife photography, or fishing.
Most Botswana guides are highly skilled and experienced, ensuring you're best placed to see marvels on game drive safaris and cruises. Imagine cruising out early, before the sun warms the dust, to see a lioness erupt from hiding to topple a buffalo calf – and the calf then being rescued by a snorting mass of protective aunts!
As a guide working at a lodge in Savuti wisely says, "Yesterday's not today; today's not tomorrow". The bush is ever-changing, from season to season, and visit to visit. Every pink-tinged dawn is an invitation to adventure.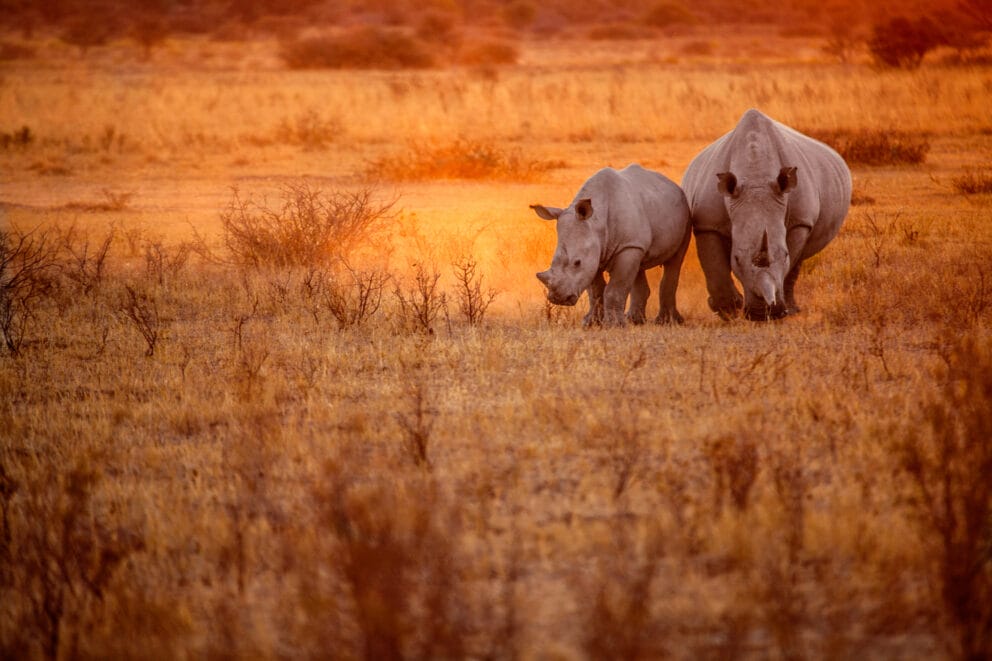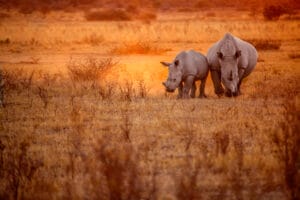 Chobe Fast Facts
Chobe National Park and its animal inhabitants have been protected since 1968
The park stretches over 11,700km2 (4,517 square miles)
Four of the Big Five roam the bush (rhinos have been reintroduced to Botswana, so chances to see them will increase in years to come)
450+ bird species can be seen
There are more elephants here than anywhere else on Earth
Chobe is located in a country that has banned hunting
Meet the Locals of Chobe
Puku: a medium-sized and rare antelope that likes wetlands and floodplains; males whistle to tell others to stay away from their territory
Wild dogs: rare, rangy, gregarious hounds that hunt in packs (rather messily). They are also called painted dogs.
Buffalo: like enormous cows at first sight, until you realize they're just great slabs of muscle capable of violence. Some say they look at you "as if you owe them money".
Secretary birds: long-legged birds of prey that dispatch snakes with a kick and have glorious eyelashes.