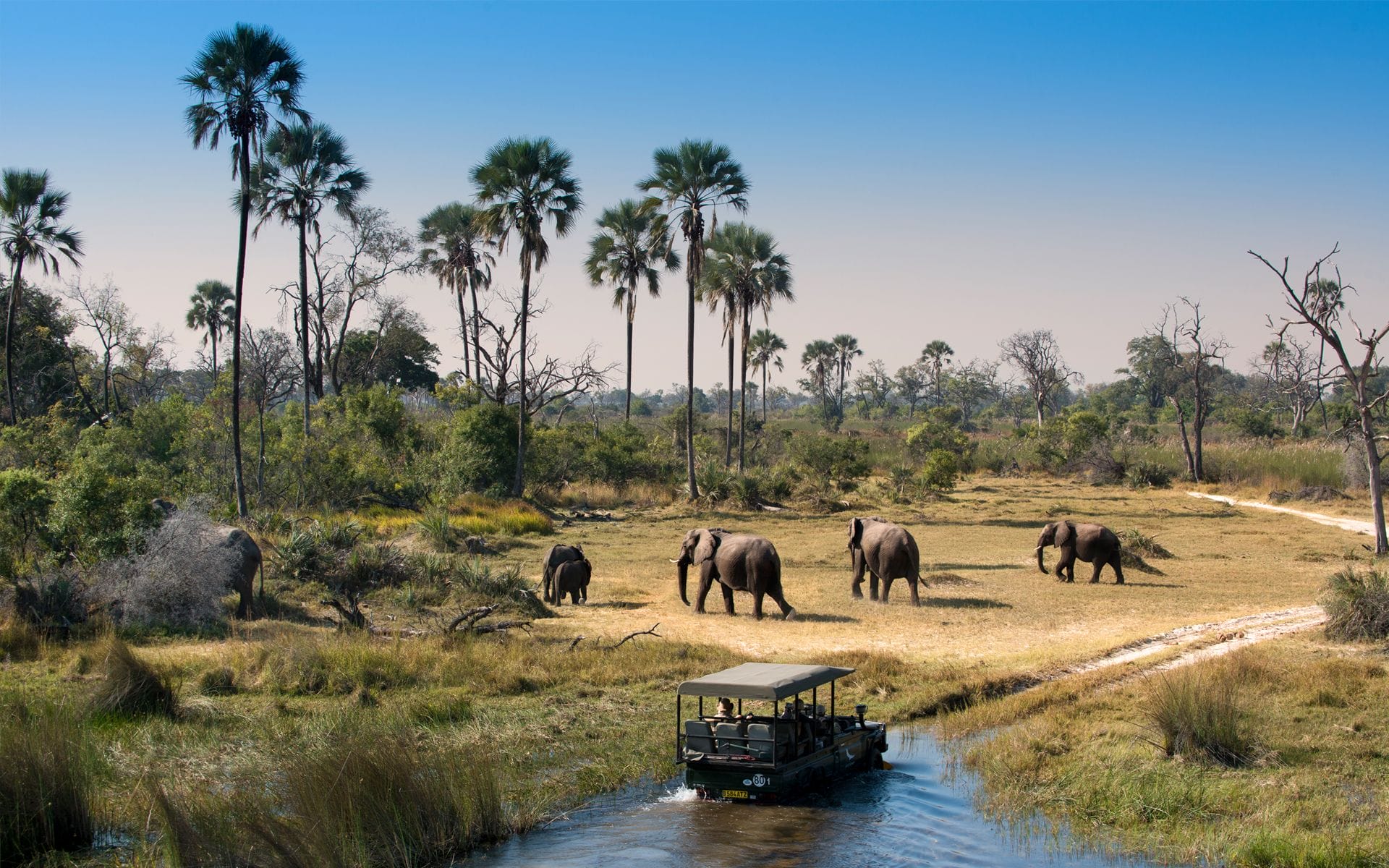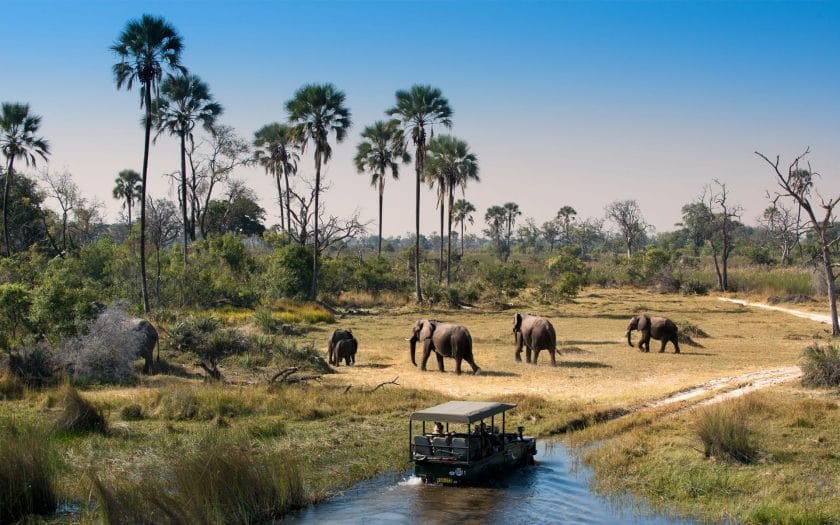 It's cold at night and in the early mornings (temperatures can drop close to 0°C/32°F) so take warm extra layers for game drives, but sunshine during the day is almost guaranteed.
It's the start of high season, so you'll meet other vehicles on the roads and share sightings, especially on the Chobe River. But what sightings! Day by day, there will be more elephants, plus buffalo, crocs, and much more.
Savute will be dry now, but permanent boreholes attract thirsty animals, and competition for the precious water makes for great sightings. Self-driving adventurers can tackle the park's dirt roads, which is not always possible in the wet season. This is an excellent time to drive to Nogatsaa, although the game will be moving north. It's also prime time for tiger fishing at the Riverside.