Nogatsaa and the Southern Private Concessions
There are two more areas within this 11,700km2 (4,517 square mile) wilderness to explore, both very distinctive and far more remote than the bustle of the Chobe Riverfront. These are Nogatsaa, and Linyanti.
Nogatsaa
Nogatsaa, an off-the-beaten-path sweeping expanse of grasslands with mopane and deciduous woodlands, is only 80km (50mi) south of Kasane but feels like another world. There is just one lodge in Nogatsaa (at Kwikamba Pan, opened in 2017), and the tricky deep sand and notorious 'black cotton' soil in the area tend to keep all but the most tenacious of self-drive vehicles at bay.
The clay-bottomed pans here are magnets for game and provide water well into the dry season. Herds of elephant, buffalo, and antelope stop by, making viewing excellent on a Chobe safari. Exciting species include oryx (gemsbok), eland, roan, and the delicately limbed oribi.
Boreholes now top up key drinking holes when it's dry, so the area is never deserted, although it's not the best destination for those desperate to tick off key species within 24 hours. Nogatsaa is a place for repeat safari-goers who will relish the pure wilderness experience, couples wanting a remote and beautiful bolthole, or adventurous families and groups keen to explore on a mobile safari or private guided tour.
The game is less used to traffic and can be skittish. A bit further south of Nogatsaa is Tchinga Pan, and there are hides at various water sources in the area, too, perfect for those who like to stretch and picnic between game-driving stints.
The oft-dry Ngwezumba River runs to the west of the Nogatsaa area and has some beautiful trees along its length. The road further south to Zweizwe Pan and Goha Gate runs alongside it.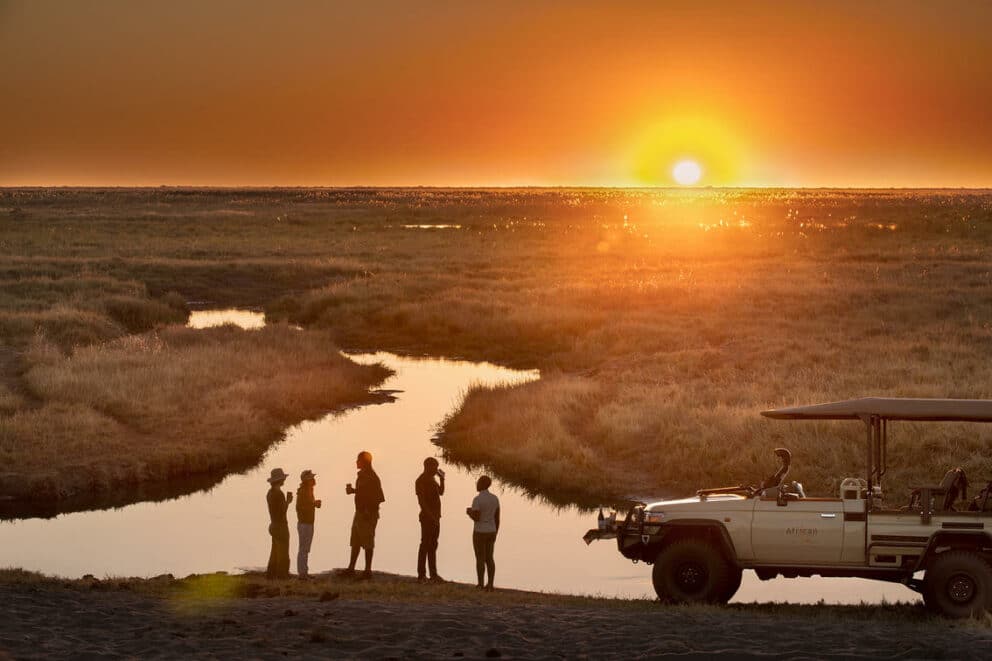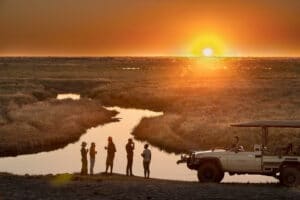 Linyanti
This beautiful part of Chobe, located on the far western boundary, runs along the Linyanti River for just 7km (4mi) or so. Across the river is Namibia. Further south, the wilderness extends to Moremi and the Delta. It's blessed with lagoons, wetlands, and floodplains, dramatically different terrain to Savuti.
Lush riparian woodlands dot the landscape and contain the birds that enjoy this habitat, which is perfect for a birding safari. There is a public campsite and several permanent tented safari camps and lodges, some dripping with style and comfort. This is especially true for the private concessions that extend the wilderness beyond Chobe's borders: the Linyanti Game Reserve and Selinda (where you can go exploring by mokoro, the canoes of the Okavango).
Many big names in the African safari world have signature camps in this slice of wilderness, where roads are few and far between, and expert guides seek out excellent game encounters. Guest numbers in the concessions are limited, and lodges offer walks and, in some cases, horse-riding safaris.
Linyanti is a perfect place for adventure – as well as romance. Going private guarantees being the only vehicle at a sighting during busier times of the year (like school holidays and high season).
The permanent Linyanti River that gives the region its name becomes the Chobe River further north. This region is the stomping ground of many elephants, hippos, and crocs, especially in the dry season.
Other wildlife specials in the area are big-eared "painted" wild dogs, rare cheetahs, sable and roan, carmine bee-eaters, red lechwe, and leopards.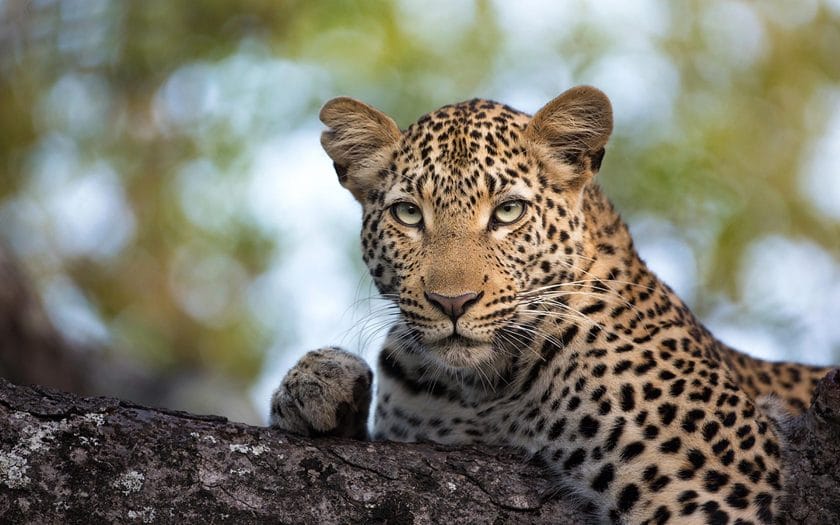 For the average visitor, driving all the way across Chobe National Park – or from Maun or Namibia – will be "brutal" as one traveler on Tripadvisor puts it.
Aside from adventurers who like nothing better than taking a vehicle where few have gone before, this is the time to opt for a flight. Then, if the budget allows, check in at a fine lodge, where the excellent staff will ensure you don't have to lift a finger, never mind decipher a map or tackle the marshy areas.
Flying in is one of the great Chobe experiences in its own right, as charter flights zoom across the great expanses of the park, puffy clouds throwing shadows on pebble-sized elephants.
Highlights of Nogatsaa and the Southern Private Concessions
Wild dogs
The Linyanti area is one of the best places to encounter these characteristic animals, which are nowhere common but always sought-after. Even fenced reserves can't keep wild dogs in – they are remarkable nomads, often covering huge areas. But they have been known to den in the region, which means that for a time, they stay put.
Botswana has a third of the remaining population, and northern Botswana is their favorite. Kasane-based conservation organization Caracal's Dr. Kathleen Alexander says domestic dog diseases and road accidents threaten the painted dogs, but Chobe offers a haven from both.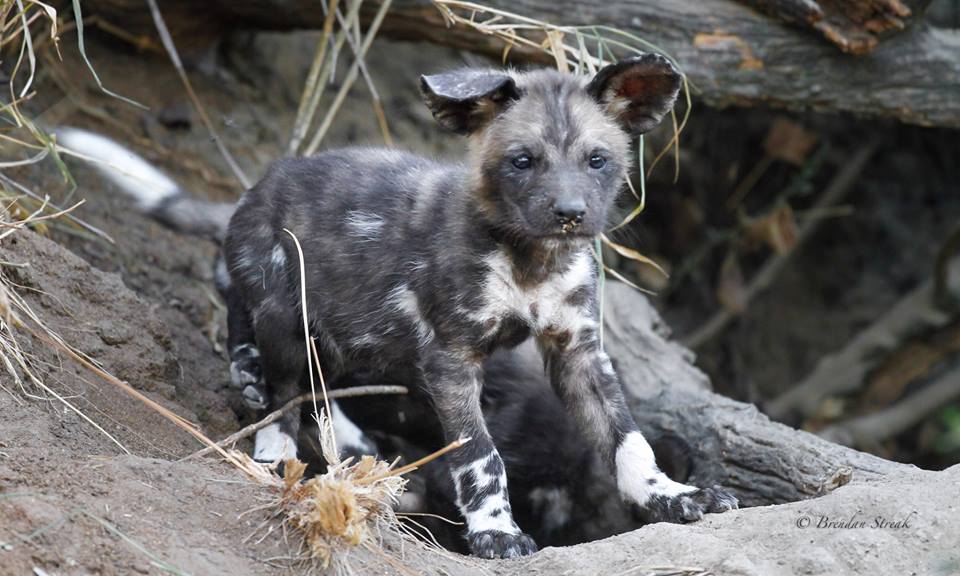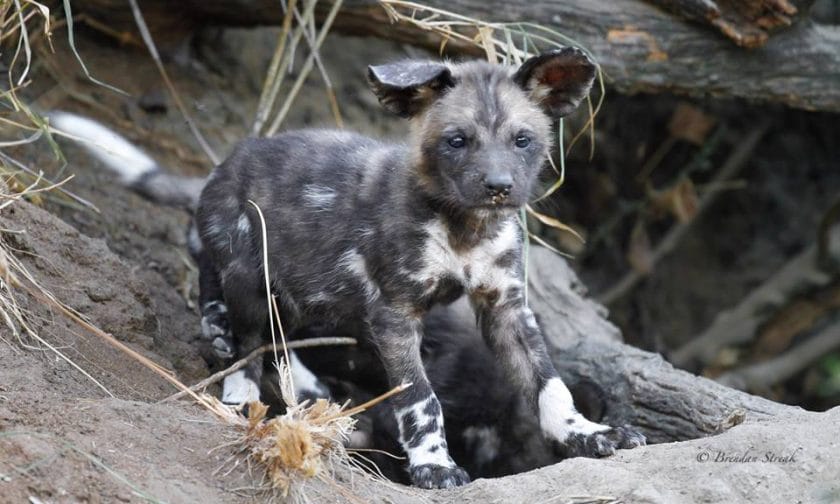 The Selinda Spillway
Walk, ride, paddle- the Selinda Spillway is another erratic watercourse, but when it contains water, paddling in Mokoro is possible and a silent (if somewhat strenuous) way to experience the bush. The best times for this activity are June to August when floodwaters from Angola peak.
The concession areas of Linyanti and Selinda also offer the chance to do bush walking safaris, not available to most lodges in the Chobe National Park itself. Coming upon a creature as small as a warthog – never mind an elephant – on foot can be an incredible experience.
Lastly, the occasional operator offers horseback safaris for competent riders, a surreal chance to admire game at close range.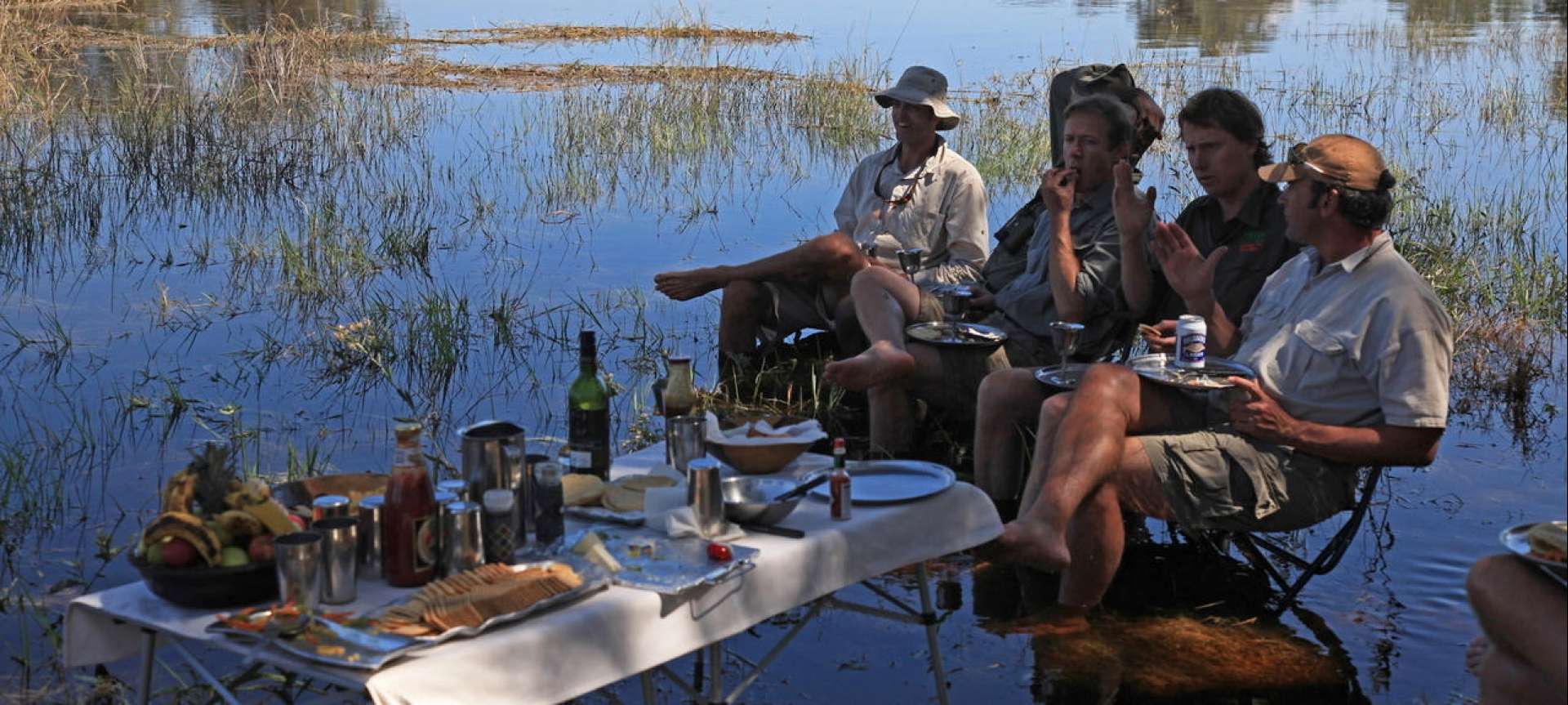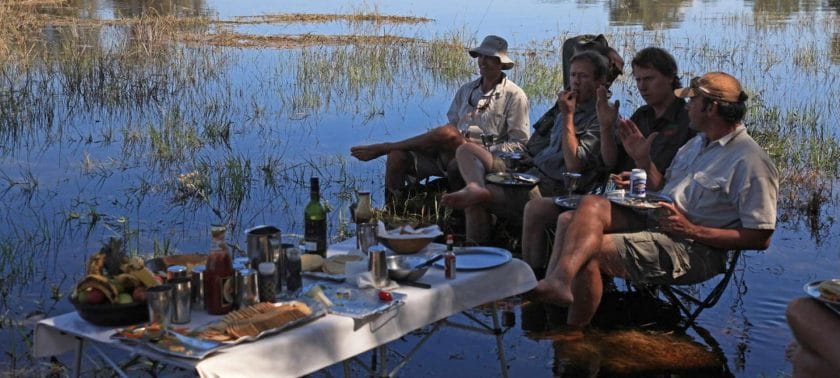 Nogatsaa's birds
Nogatsaa doesn't have the big rivers that attract some flashier bird species, but Peter Hancock, the co-author of Birds of Botswana, notes that the area has a host of specials.
Look out for the Western Banded Snake Eagle, Orange-winged Pytilia, Brown-backed Honeybird, Green-backed Honeybird, Racket-tailed Roller, Stierling's Wren-Warbler, Purple-banded Sunbird, Northern Grey-headed Sparrow, African Emerald Cuckoo, Miombo Rock thrush, and Magpie Mannikin.
Other species you'll encounter include the Bearded Scrub Robin, African Goshawk, Pennant-winged Nightjar, Three-banded Courser, Isabelline Wheatear, Dickinson's Kestrel, Lizard Buzzard, Croaking Cisticola, Cuckoo-finch, Western Marsh Harrier and Woodland Pipit.
Taking a birding safari in Nogatsaa is something birders dream of.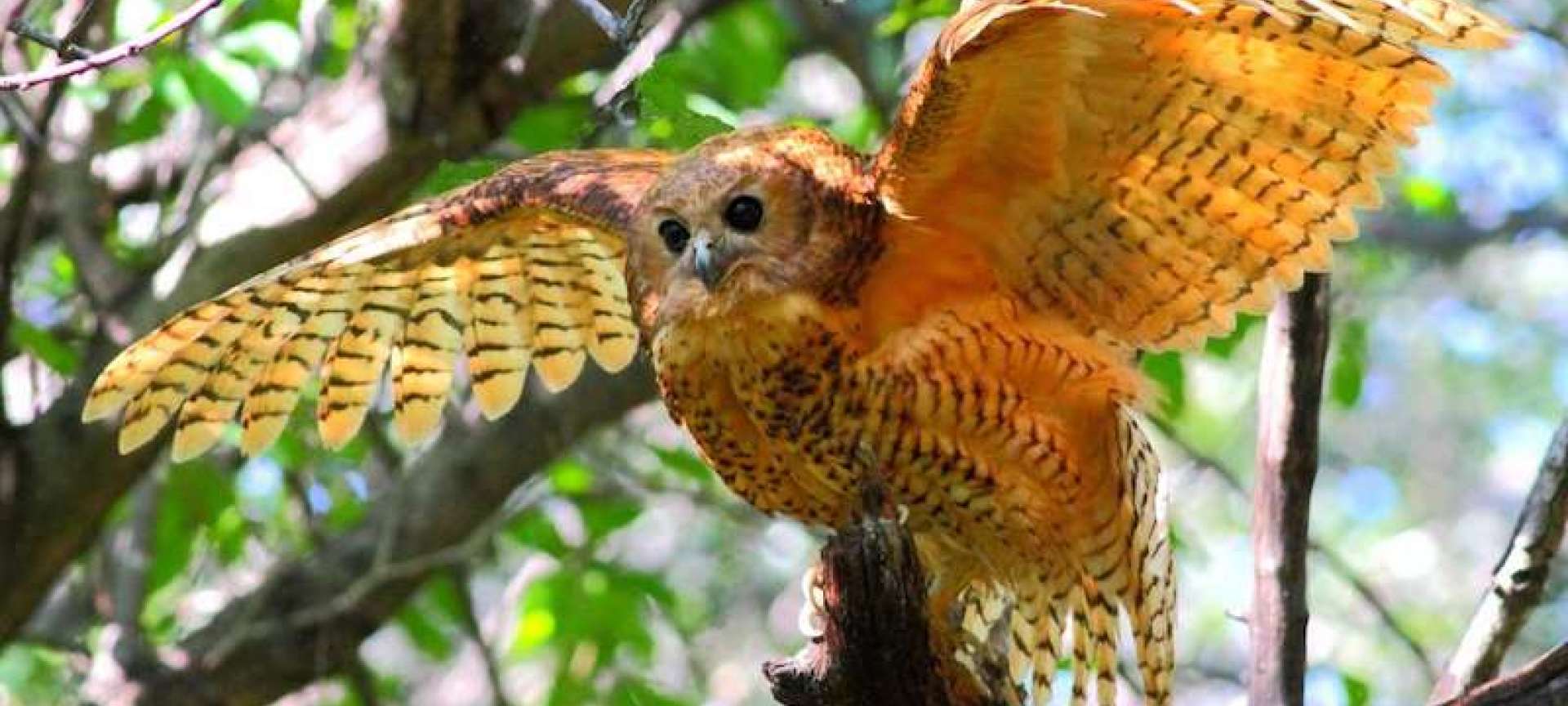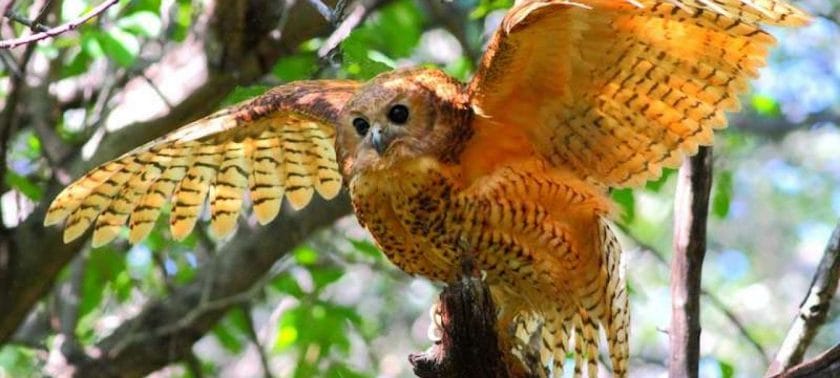 Starry Nights
Far from serious light pollution, the enormous African sky glitters like the Queen's jewels. Dusk turns to dark abruptly on a Botswana safari, and the light show begins. Some of the best-known sights at the right time of the year are the flashy planets Venus and Mars and the arrangement of stars known as the Southern Cross.
The heavens also contain the "Big Five of the African Sky", according to the Astronomical Society of Southern Africa: celestial deep-sky objects. These are the flickering Southern Pleaides (an open star cluster), Omega Centauri (a globular cluster), the eta Carinae Nebula (a bright nebula), the marvelously named Coal Sack (a dark nebula), and our own expansive galaxy, the Milky Way.
When the stars come out, so do the night creatures. Listen for the initially alarming yowls of bushbabies, the snickering spotted hyena, and of course, lion roars, which can be heard for up to 8km (5mi) away and, if close, reverberate in your chest. The fiery-necked nightjar is a quintessential sound of the bush. Moths take to the air, as do bats, including "megabats": fruit bats with ethereal calls. Of course, canvas walls bring all these delights so much closer.
Mobile safaris and many lodges will offer dinner under the stars, while some stellar accommodations have "star beds": safe places to sleep outdoors under a mere mosquito net and starlight.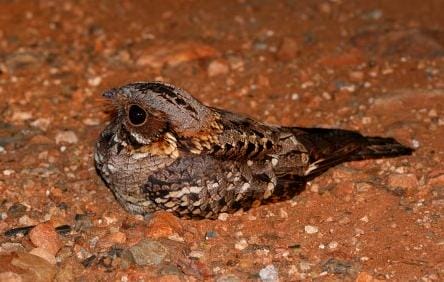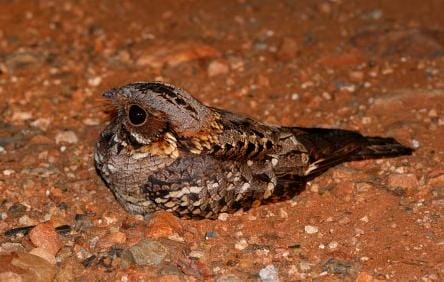 Nogatsaa is about 80km (50mi) south of Kasane, but the roads may not be accessible when wet.
Linyanti is on the far northwest boundary of the park.
The Linyanti private concessions border the Linyanti River (Namibia is over the water) and stretch further west and south.
Practical Advice for Nogatsaa and the Southern Private Concessions
Charter flights limit luggage to just 20kg/44lbs (including hand luggage and cameras), and bags must be small, soft, and flexible to fit into the tiny craft: no shell suitcases! Bags should be no bigger than 62cm/24in long, 30cm/12in wide, and 25cm/10in high. Many lodges offer complimentary laundry services so you can pack light. Flying is generally essential when visiting the Linyanti and Selinda concessions. It will affect the budget: a flight from Kasane to Savuti, for example, can set you back around $325, excluding VAT.
You can't yet fly to Nogatsaa; the lodge in the area organizes land transfers.
Private reserves can offer guided walks, off-roading to pursue game sightings, and horse-riding safaris.
Linyanti is a good add-on to Okavango, Moremi or Chobe Riverside destinations.
Self-driving in the Linyanti area is limited: there are not many game drive roads in the area to ramble around – another reason why choosing a lodge in this area makes sense.
Baboons and vervet monkeys can and do raid supplies. As Gill Staden says, it's vital to understand that "animals have a much better sense of smell than humans. Humans tend to think that if food is not visible, then it won't be found. Wrong. Keep it in containers that do not allow the smell to get out."
There is currently no public campsite in the Nogatsaa area.