Family Safari in Chobe
Watching a child see their first elephant twirling trunkfuls of water to its mouth or laughing in delight at the impossible scale of a giraffe is a wonderful thing. Children and wilderness areas can go together like ducks and water. The bush can be wildly exciting and a tactile and stimulating experience for children – miles away from the screens and stresses of their ordinary lives. Few children will not delight in a good tent and a campfire on a family safari.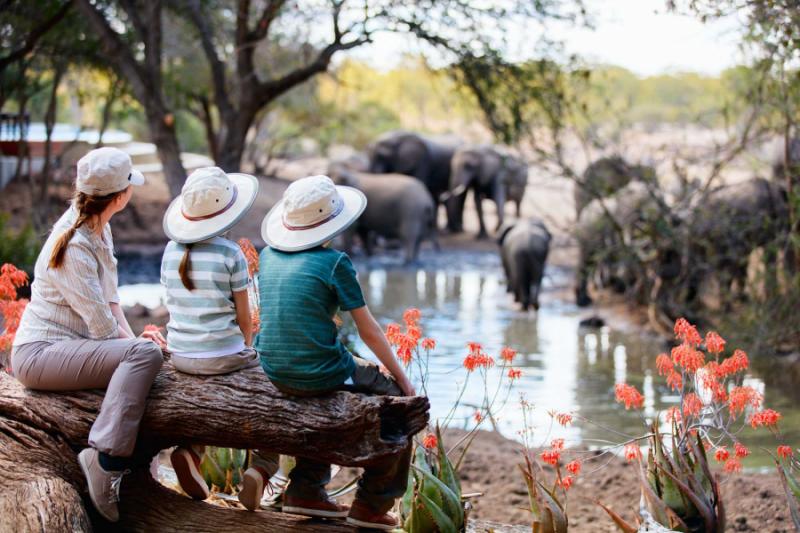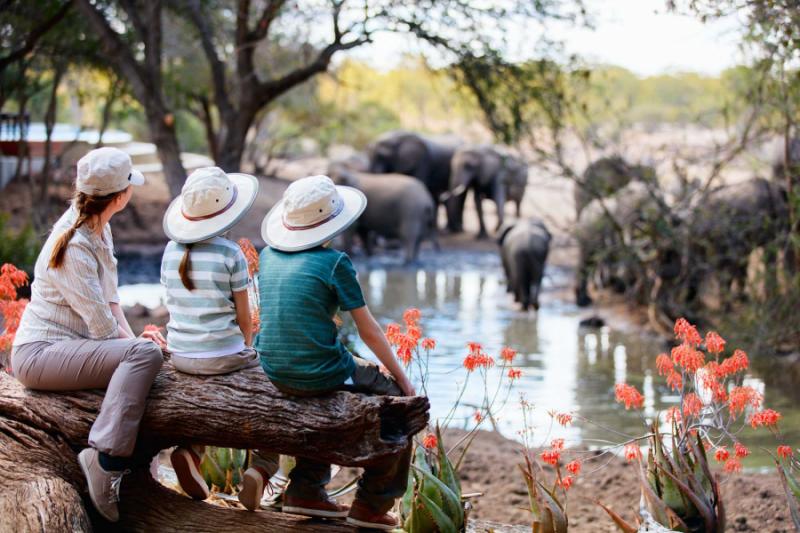 That said, young ones have very different energy levels, attention spans, and, when they get older, interests. Long, bumpy car journeys and extreme heat will not make small children happy on a safari with the family. The hours-long game drives that keep adults enthralled may also feel interminable to a very young child.
Lodges may insist that families with children under a certain age have their own vehicle for game drives or other activities, which can involve extra costs. And there are potential health issues such as malaria, making travel for under-fives riskier. As such, doing adequate research or asking for expert advice before booking your dream family trip are wise decisions.
All sorts of specialized safari activities are on offer at certain lodges and camps. These can include mini eco-tours or walks on lodge grounds, educational art and crafts, caring for the environment, private flexibly timed game-viewing activities for families (it does take the stress out of trying to keep the kids quiet when they see their first lions), treasure hunts, pizza-making, and shortened kiddie game drives.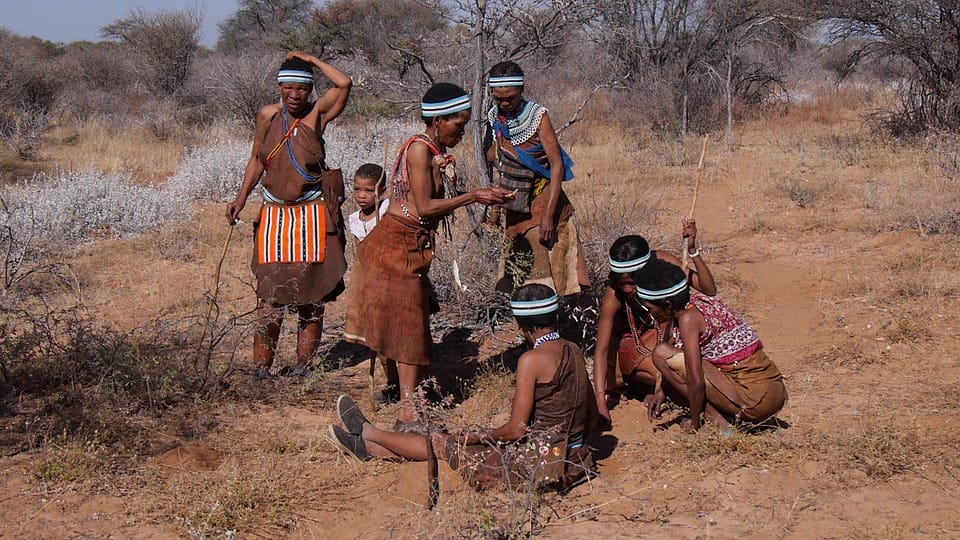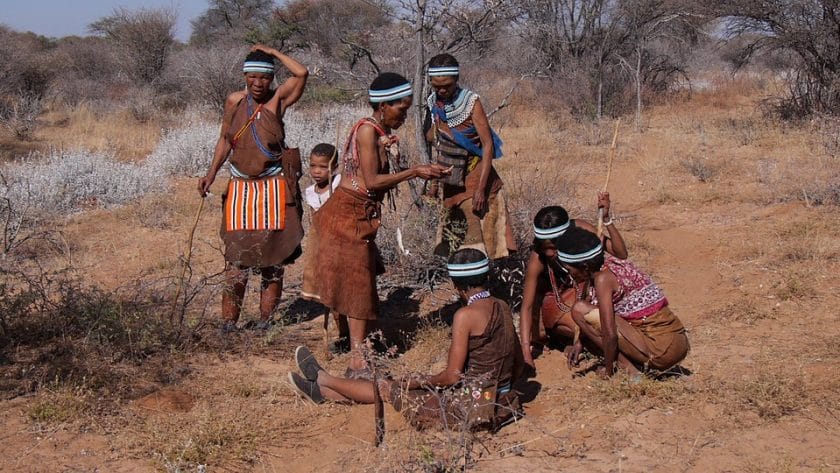 In the end, however, it's important to remember that you know your child best. There is often no need for a lengthy list of child-friendly activities; some "games" can leave children nonplussed. Decide what's most important for your family: babysitting, children's meals, a swimming pool, and the right accommodation with interleading rooms or family suites and tents are all some families need. Making memories together on your family safari is the important thing.
We'd recommend the Chobe Riverside area to families with young children. There are more activities on offer, from river cruises and land-based safari game drives to tiger fishing (yes, some lodges will help your child catch and-release their first fish).
Prices, too, can be more manageable as accommodations are more plentiful and charter flights need not be taken. Proximity to town can be a plus and a distraction from the daily game drive regime. Attractions here include CARACAL, a conservation center where you can see rescued animals such as long-fingered bushbabies (they do excellent conservation work, too); open 9 am to 5 pm daily.
Shopping doesn't interest most kids, but they may enjoy curio shops while parents seek out the beautiful handwoven mokolwane palm leaf baskets made by Botswanan women. Even buying a stick of sugarcane from a roadside vendor can be fun; chewing on the stalks is bound to be a new experience.
And visiting an African village on Impalila Island or elsewhere will give the children a lot to think about (cultural tours can be booked). Take a soccer ball to make instant friends.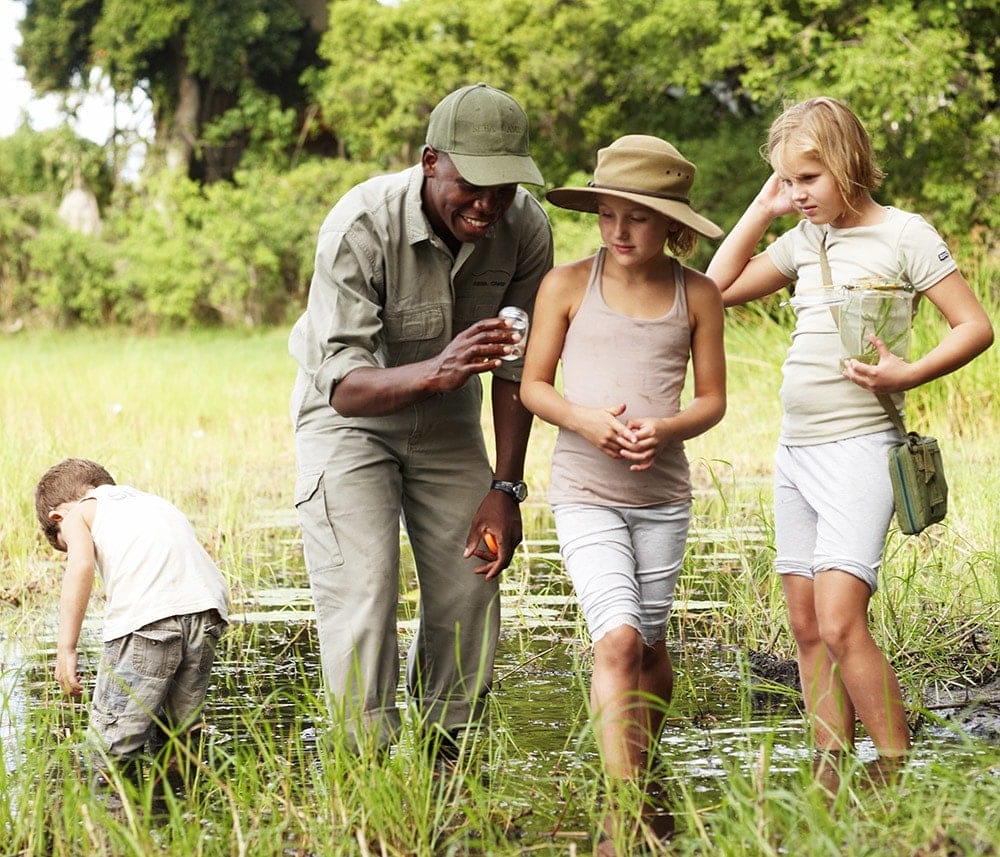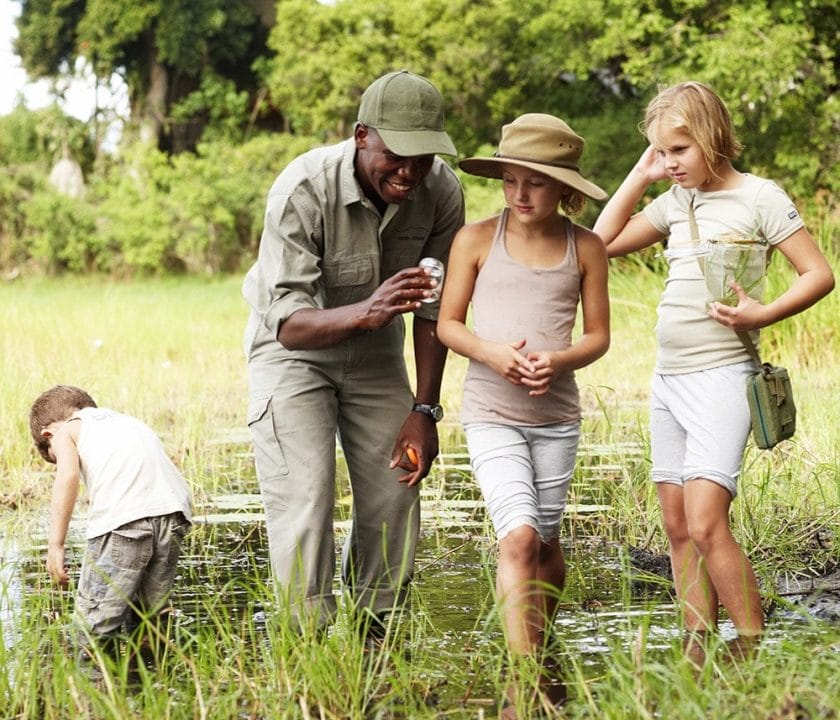 Some accommodations will also have games and TV rooms, whereas a swimming pool is a real plus for families with children of all ages on a safari – although they may be unfenced.
Older teens will miss contact with their peers more, and (unless you can persuade them to pack away their phones), will appreciate WiFi connectivity. Again, the Chobe Riverside is best placed to offer this, although you may get lucky in patches deeper in the park.
Mobile and private guided safaris in the Riverside area as well as Savuti and Linyanti, are options families – and family friends – can consider, although once again, there are likely to be age limits, and we would recommend children who are 12 and up. Pairing with other families where possible and depending on the group sizes may be desirable.
Gill Staden, a Zambian-based journalist and author, notes that "parents have to think carefully when taking small children into Chobe National Park because distances and driving time can be long. And then, when in camp, parents have to be on the lookout for wildlife hazards. I took my son through Chobe when he was small, but he was used to being in the bush and loved every minute of it. Having said that, we were often in the company of friends with other children. I think if I were a parent of young children, I would want to be in a group of at least one other family. Parents can take turns entertaining the children."
For those lucky few for whom budgets really are not an issue and who have children over six years old, fly-in options within the private concessions in the Linyanti and Selinda areas may be the answer. It's not as busy and commercial as the Chobe Riverside, and you can expect excellent service and care on your family safari.
Travel Tips for a Family Safari in Chobe
Before leaving, let first-time safari kids practice using binoculars.
Keeping checklists gives children that sense of achievement many enjoy.
Pack child-friendly sunscreen in case it is difficult to find.
The hottest month is usually October, and even the green season may be too warm for some.
Most lodges (and mobile or privately guided trips that set up camp) are located in unfenced areas. If your child is small enough to need constant supervision, this is likely to be exhausting for the parents. Some Chobe Riverside properties are fenced.
Some lodges don't accommodate children, and others will have age limits (over six or over 12 is quite common). Check with your Discover Africa safari expert before setting your heart on a particular location.
Babies under two, if accommodated, can usually stay free, but note the next point.
Game drives will often have an age limit. Expect rules such as "Children between the ages of 5 and 11 years are permitted to participate in the game drives at the sole discretion of the lodge manager. Children under 5 require the permission of the lodge manager and is subject to the booking of a private vehicle."
Game walks are generally off-limits for children.
Chobe is a malaria area, and prophylaxis is officially recommended. Use mosquito nets, repellent, and long sleeves and trousers to avoid being bitten, as no medication is guaranteed 100% effective. Most antimalarial medications, however, cannot be given to infants or very young children: discuss this with your doctor or travel clinic.
The sun can be shockingly intense: hats and high factor sun-creams are essentials year-round. Remember the top of the feet!
A basic first-aid kit is recommended for independent travelers, but those on all-inclusive trips can be sure guides and staff will be equipped for most common ailments. Some staff will have excellent first-aid training.
Avoid standing water; there is a risk of bilharzia.
Parents on self-drive holidays can pack or take the ingredients to prepare oral rehydration salts to treat diarrhea in children.
No one wants to get bitten by insects on holiday, but it can happen. Take antihistamine creams and keep a sharp eye on any sting sites. Also, treat all minor scrapes and bumps with respect, and disinfect at the first sign of infection. But try not to let health concerns spoil your trip. Botswana has excellent medical facilities. Good health travel insurance is all most will need.