Kenya is a gem tucked away in East Africa. It is a land blessed with some of the world's most magnificent natural treasures. With breathtaking mountain ranges, incredible rift valleys, hot springs, wildlife parks, and even beaches! The country's various landscapes are unlike anything else on the planet, and it's a location where visitors may find rest, thrill, and, of course, animals! 
You're undoubtedly wondering what you'll see, and while we can't promise you'll see every single species on the planet, we can assure you that it will get pretty close in Kenya. We'll answer any of your wildlife queries and even point you in the direction of where these magnificent creatures may be found on a safari in Kenya.
Kenya Wildlife: The Mammals
African Elephants
Elephants are the world's largest mammal and popular tourist attraction. They're gregarious animals that live in herds and can be observed munching on tree leaves or bathing in the water.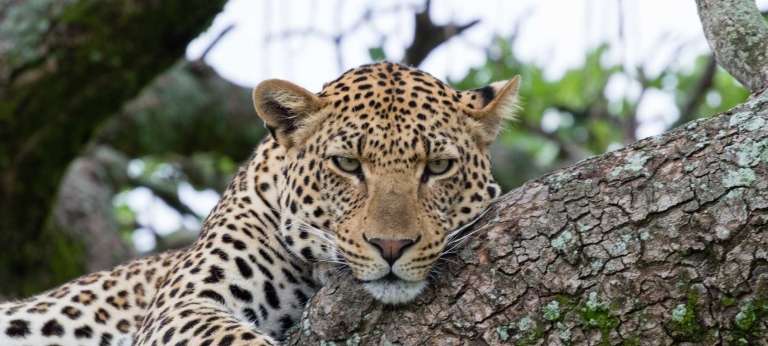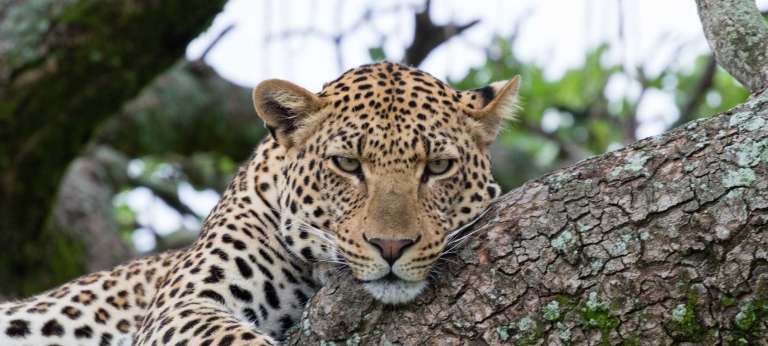 African Elephant in Kenya
Tsavo East National Park, Amboseli National Park, and Samburu National Park are where you'll locate them.
Zebra
The Plains Zebra, the uncommon Grevy's Zebra, and the Mountain Zebra are three species of zebras that belong to the horse family. What's even better is that the rare Grevy's Zebra can only be found in a few areas in Northern Kenya.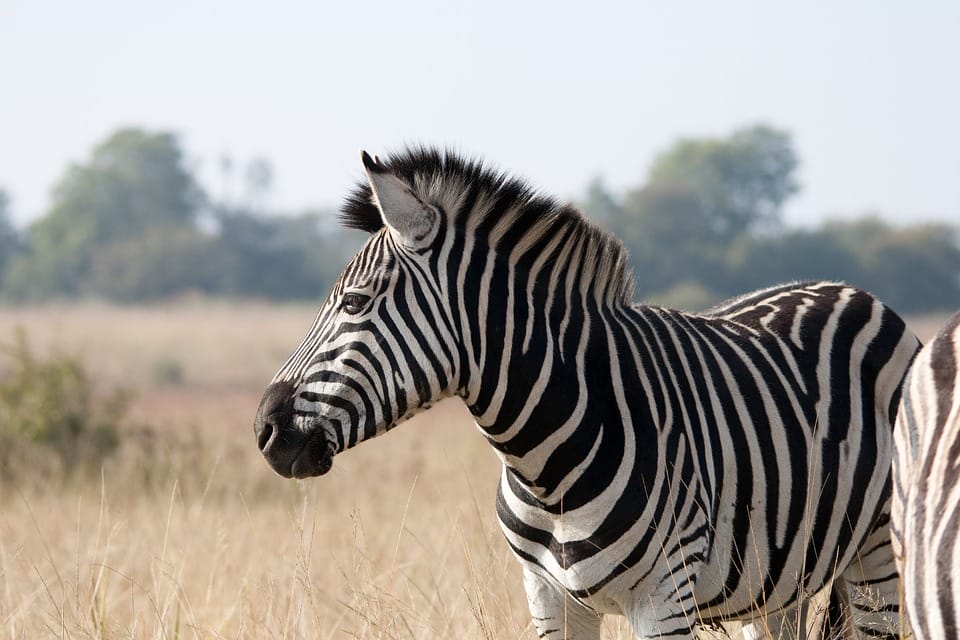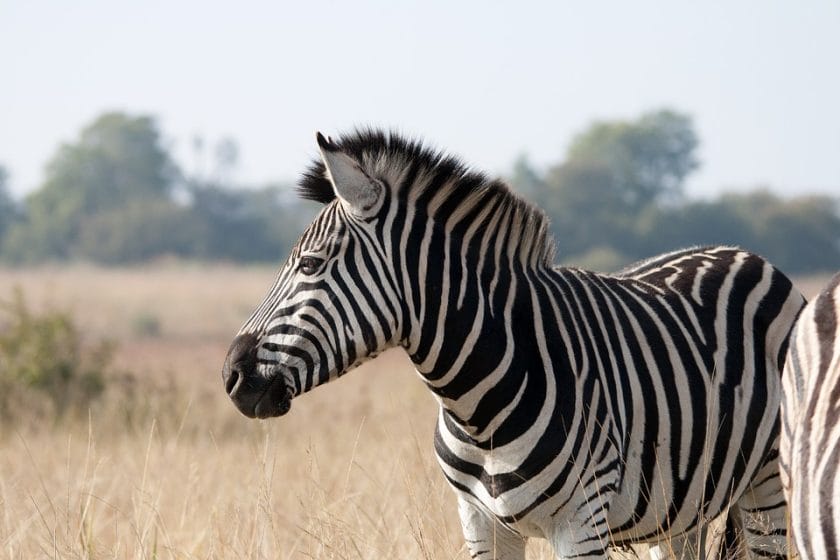 Zebra during the Great Migration
Their unique markings and colours are a pleasure to behold and, once again, make for fantastic photographs on a photographic safari! If you wish to see Grevy's Zebra, go to Masai Mara National Reserve, Tsavo National Park, or Lewa Conservancy.
Rhinoceros
The Rhino is a must-see because it is one of the most endangered creatures on African soil. Their numbers have plummeted as a result of poaching, and it is estimated that there are only about 30 000 Rhinos left on the earth, most of which live in South Africa.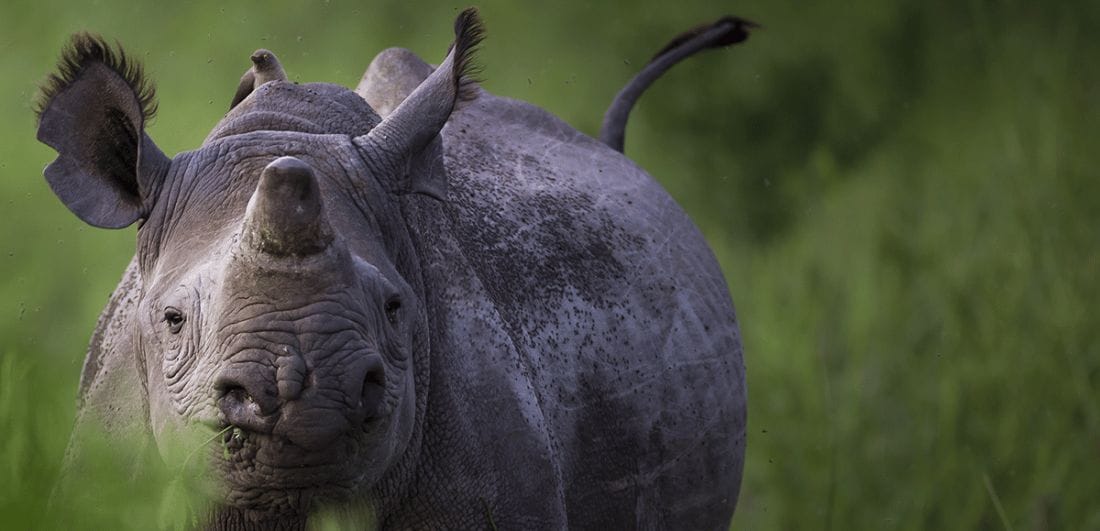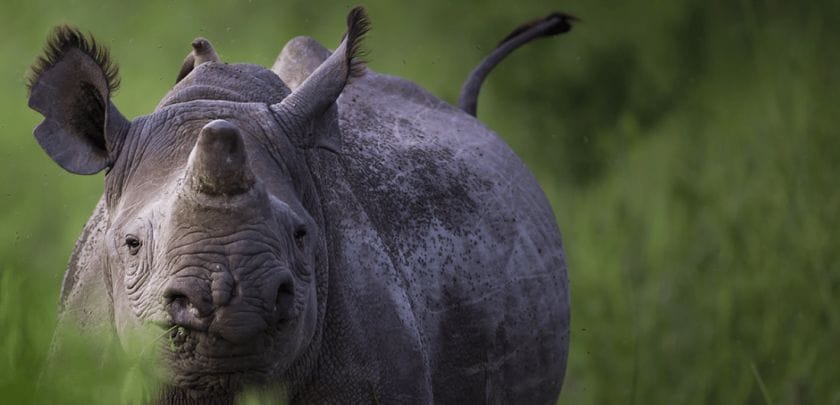 Rhino with Oxpeckers 
Seeing a rhino in the wild is a once-in-a-lifetime opportunity that you should not miss out on! Ol Pejeta Conservancy and Lake Nakuru National Park are where you'll find them.
The Giraffe
The giraffe, the world's tallest mammal, must be seen before leaving. Another tourist favourite, these lovely ladies are always so calm and composed and are thankfully simple to detect due to their lofty size and hilariously protruding necks.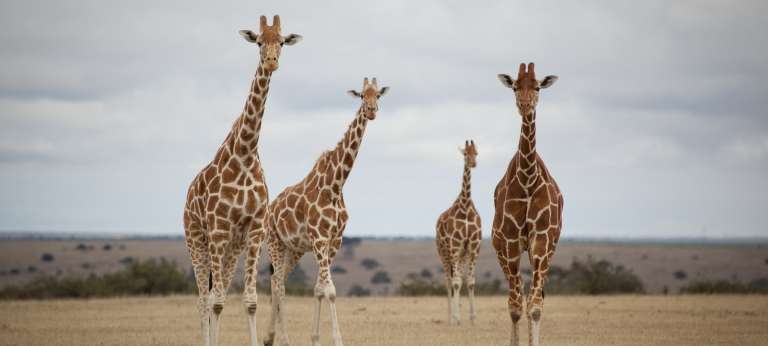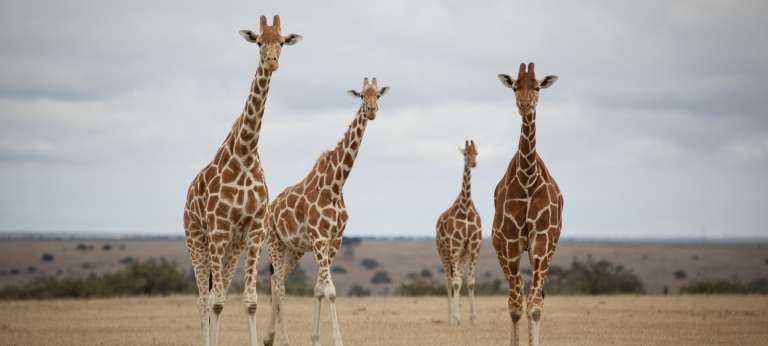 Giraffe pack in Kenya
Meru National Park is where you'll find them.
Wildebeest
The wildebeest migrate in huge numbers across Kenya and Tanzania, as part of the natural display known as the great animal migration. Wildebeest and Zebra coexist, and both are on lions' and other predators' menus, making the migration the ideal site to see nature in its purest and most 'cruel' form.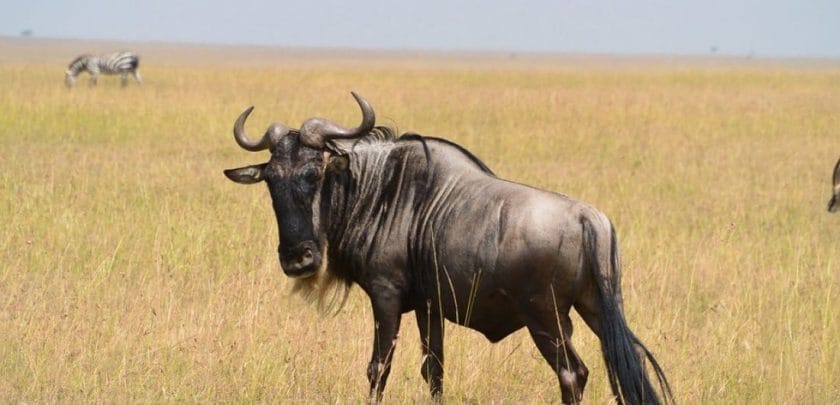 Wildebeest Spotting on a Kenya Safari
Masai Mara National Reserve and Amboseli National Park are where you'll locate them.
African Buffalo
African Buffaloes dwell in large herds, sometimes numbering in the thousands. Seeing them run through Africa's sandy plains is a sight to behold, and it can quickly turn frightening, but oh my, will that make for a great photo!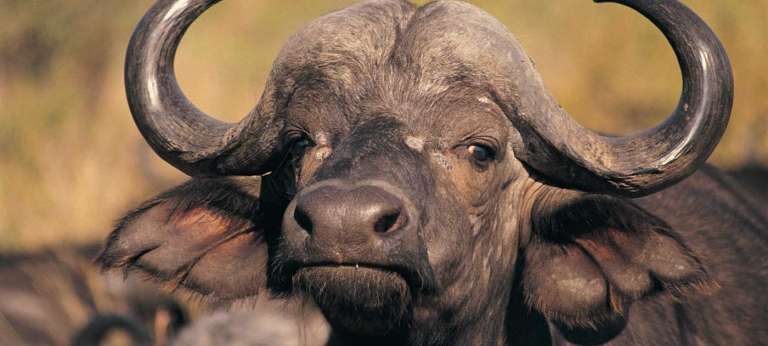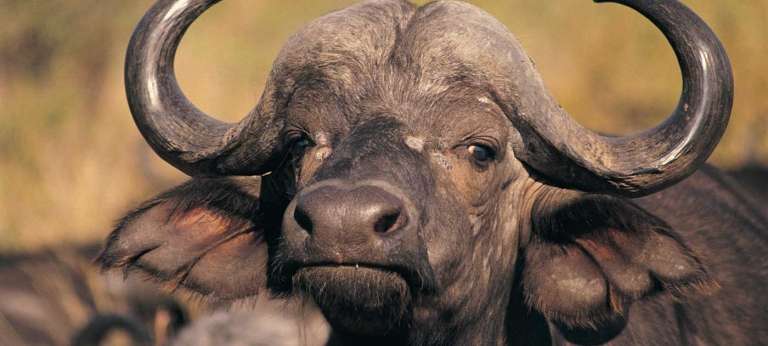 African Buffalo in the bush
Amboseli National Park is where you'll locate them.
Kenya Wildlife: The Cats
Cheetahs
Cheetahs are the world's fastest animals. Seeing them dart about at full speed would be a sight to behold! Cheetahs are more active in the mornings, yet they are difficult to notice, just like leopards. If something speeds past you, creating a slight blur, you may have just 'seen' a Cheetah. Sorry, there isn't enough time for quick shots!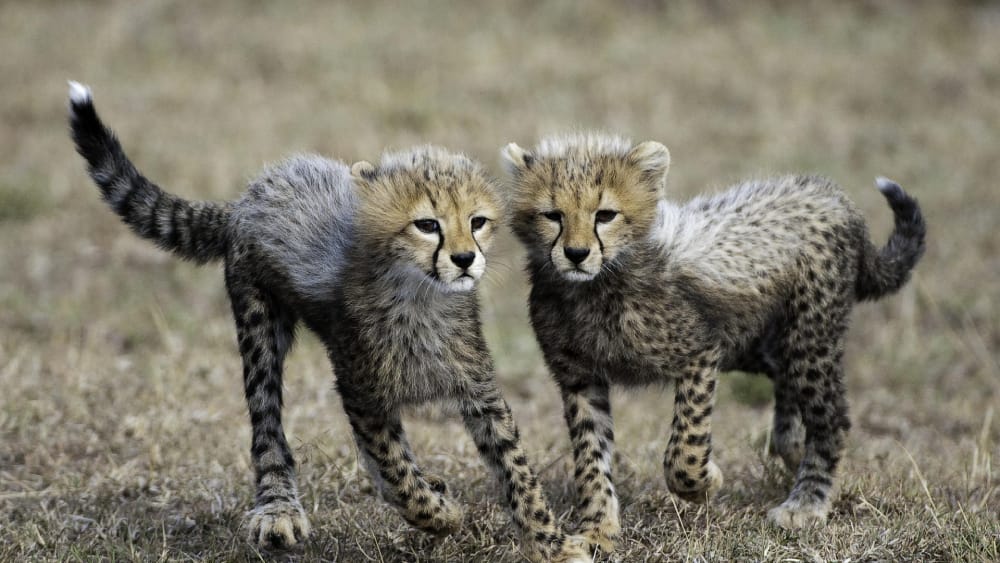 Cheetah Cubs in Kenya
Where to look for them: Make sure you visit Samburu National Park and Masai Mara to try your luck at seeing these magnificent cats.
Lions
I'm sure seeing the king of the jungle is high on your list of must-sees, and the good news is that they're plentiful in Kenya. While you're most likely to notice them hunting at dawn or dusk, keep an eye out for any tiny movements under a shady tree during the day. This is where they go to cool off in the scorching African sun.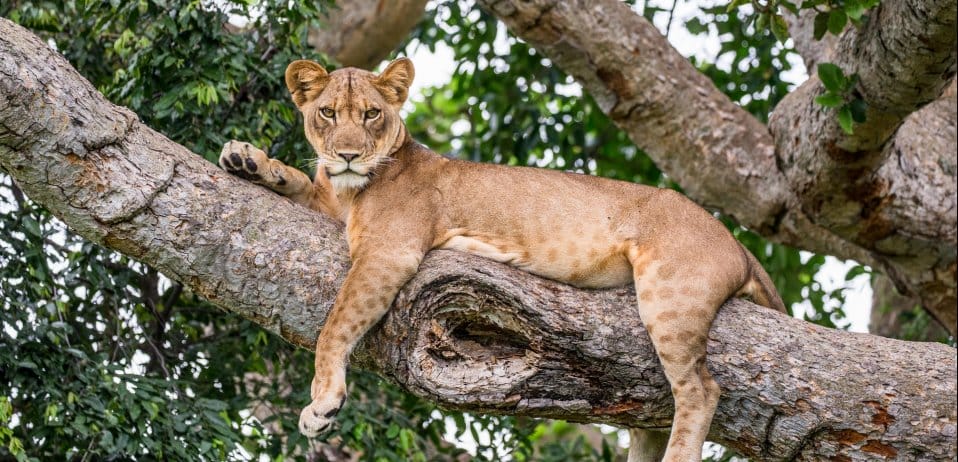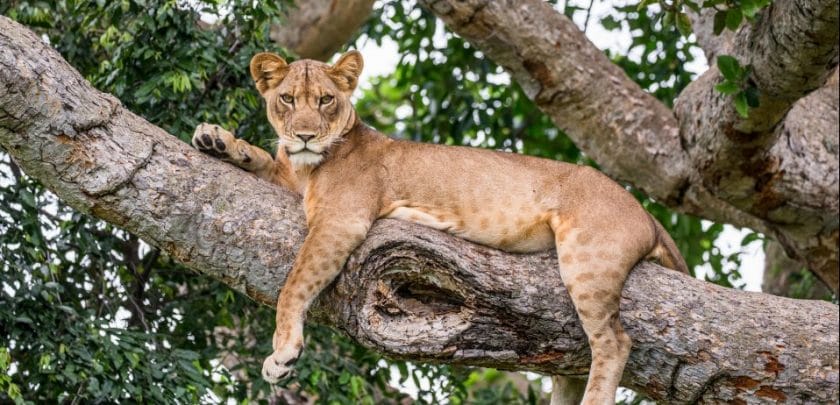 Tree climbing lion in East Africa
Where to look for them: From July to September, if you follow the big migration across the Serengeti National Park and Masai Mara National Reserve, you'll almost certainly encounter a lion pride. During this time, many mammals are migrating to new pastures, which means there is a greater chance of seeing a kill!
Leopards
Leopards are one of the most charismatic cats in the wild, but because they live lonely lives, finding one can be like searching for a needle in a haystack. Remember, they like to sleep in trees away from the scavengers, especially if they've just killed something. So, focus on the trees and you'll thank us later!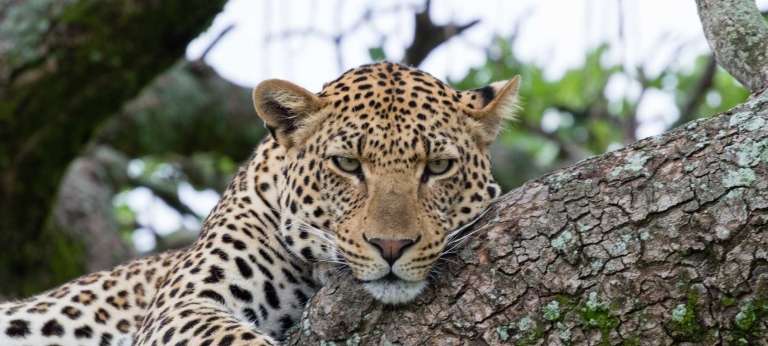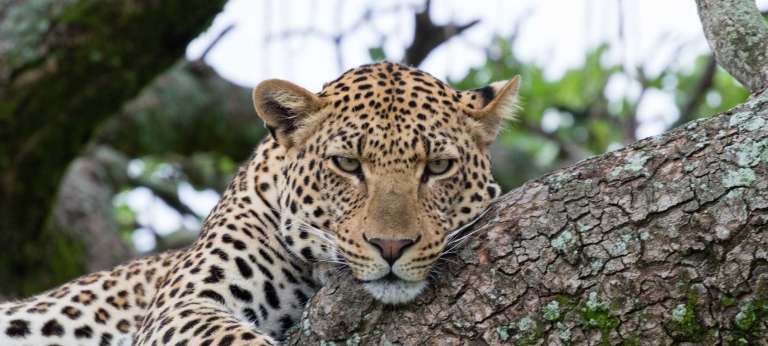 Leopard chilling in a tree
Masai Mara National Reserve and Lake Nakuru National Park are also good places to look for them.
Kenya Wildlife: The Water Beasts
The Nile Crocodile
The Nile Crocodile is a terrifying beast. They are the largest of all African crocs, growing up to 6 meters in length. While they prefer fish, they will eat just about anything they can get their hands on. So, any unsuspecting animals that come to drink at the water will have a hard time if there's a croc lurking about!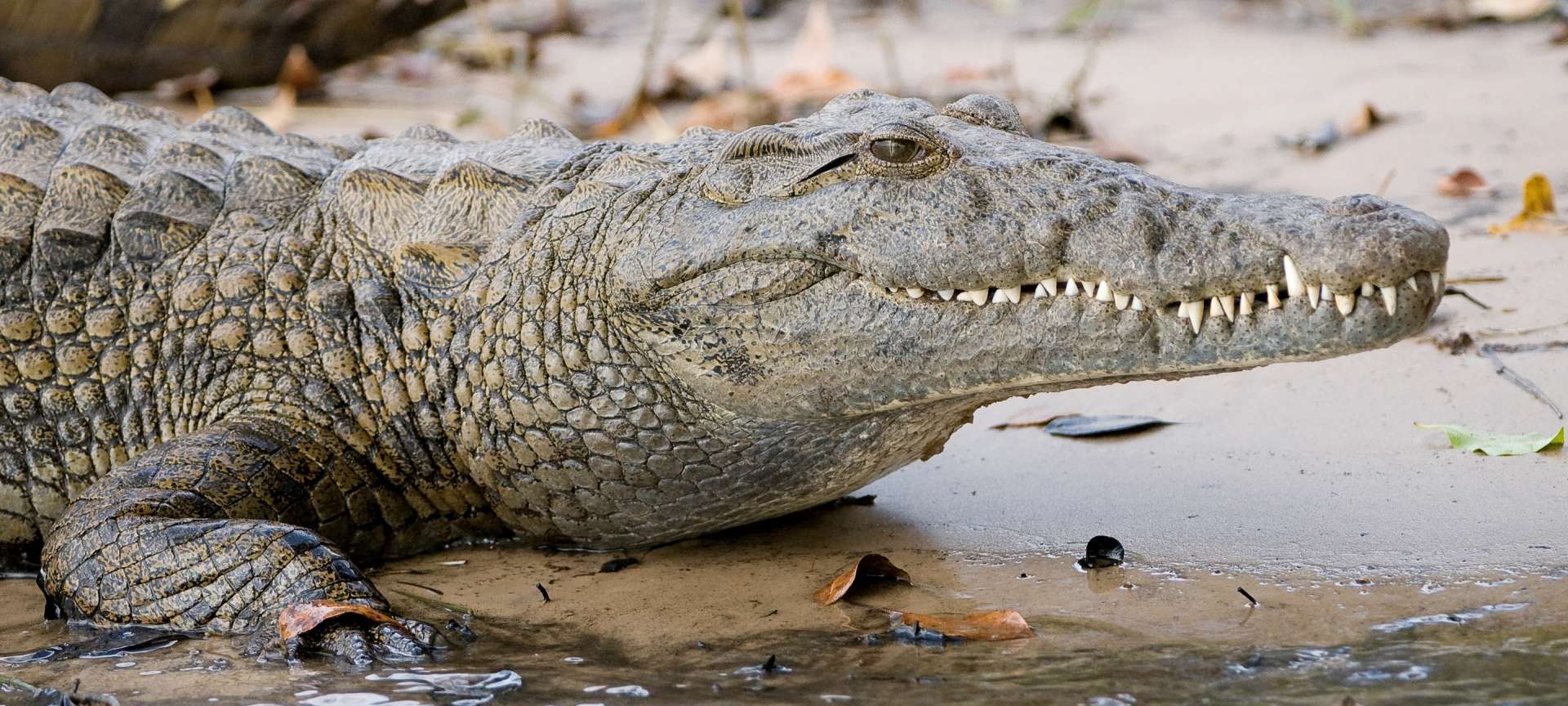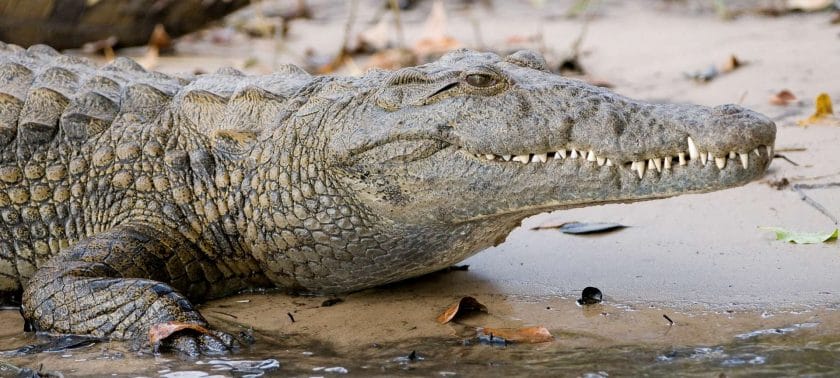 Crocodile lurking for prey
They live in the Masai Mara National Reserve, which is where you may find them.
Hippopotamus
Hippopotamuses are terrestrial mammals, but they prefer to spend the majority of their time in the water because they feel safer there. Because they are aggressive and possessive, make sure to give them enough space to avoid them feeling threatened. One thing is certain: no matter how slow and clumsy they appear, you will never be able to outrun these gigantic guys!
Where to look for them: The Masai Mara National Reserve is where you'll find them!