Suppose you're dreaming of a Cape Town vacation. In that case, your thoughts immediately drift to sunny days on the beach, spectacular mountain views, and lazy afternoons sipping sundowners while showing off your newly sunkissed skin. Simons Town offers all this and more and is one of my favourite places to visit.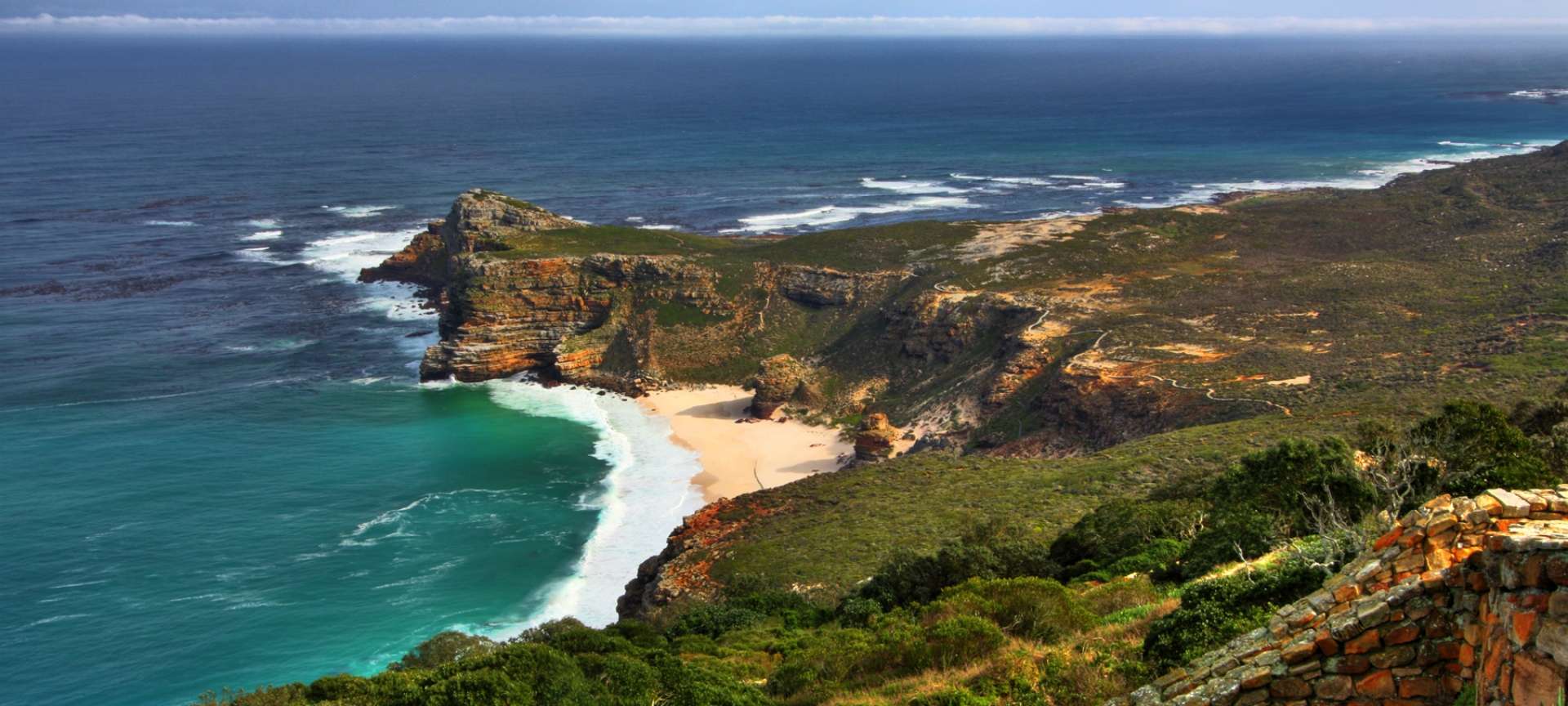 Cape Point in South Africa ​

This picturesque coastal town is rich in spectacular historic architecture and home to the most adorable penguin colony that braved the quiet streets searching for its residents during the strict lockdown months. Or maybe they were just sneaking off to get up to mischief - we will never know. Your stay will not be complete without a visit to these dapper birds, so why not combine this with a Kayak tour and enjoy the fresh breeze and cool waters of the False Bay coast.
More about the Kayak Tours
This unique journey starts off at the town jetty, and after a quick briefing, you will paddle off towards the Naval harbour for a closeup view of our most prominent naval vessels. From here you will head out towards Boulders Beach to meet the endangered penguin colony with a great chance of encountering some Cape Fur seals along the way.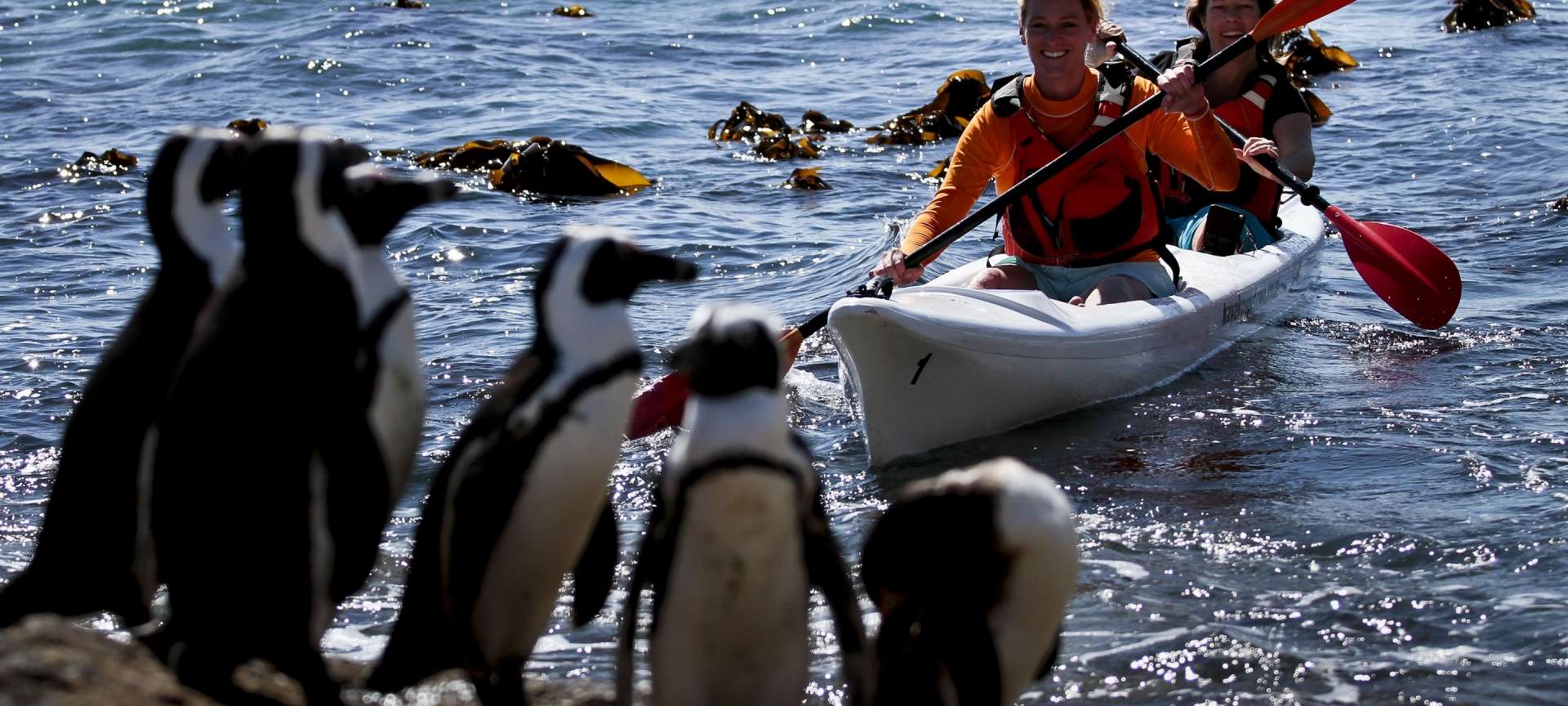 Kayaking with penguins ​

If the tide allows you will be led onto the beach, or you can swim out to see the penguins from up close. The Kayak tours run throughout the year and your best experience may well be during the warm and less windy winter days so no need to write off the rainy season just yet.
Do I need to be an experienced kayaker?
No experience is needed; the double kayaks are very stable. Being someone who's a bit scared of open waters and feel I may drown in anything deeper than 1 meter, I can honestly say I felt completely safe throughout and would definitely book another tour.

So, if you are over 8, can get into the kayak without tripping over your own feet, and hold a paddle, I'd say you're good to go!
Accommodation
Although day excursions to Simonstown are enjoyable, I would suggest staying for a night or two. Just 5 minutes walk from Glencairn Beach, Simon's Town Guest House offers warm hospitality in a cozy ambience. All of the major sites and activities that the Cape is known for are within driving distance of Simon's Town Guest House.

Simons Town Guesthouse
The family-run guest house provides all of the modern amenities that one would expect from such a place, guaranteeing that guests have an unforgettable stay with them and pledging to return in the futurOut-of-towners still looking for a vehicle, Drive South Africa has some fantastic deals that will suit any pocket, so don't let that hinder your holiday plans. Simons Town is a friendly place to visit irrespective of the season and will leave you with a sense of longing to return whether you stopped over for a night or longer.
---