Samburu Buffalo Springs National Park safaris, tours & holiday packages
The sister reserves are a patchwork of riverine forests and gorges, palm groves and savannah plains where you'll find Kenya's Special Five animals
All three of these national reserves – Samburu, Buffalo Springs and Shaba – are in Samburu country in northern Kenya. Samburu National Reserve is north of the Ewaso Ngiro River which provides much-needed water to the reserve's inhabitants during the long dry season. Buffalo Springs is just south of the river and Shaba to the east of these two, on the other side of the A2 highway or Great North Road, as it's known. The greater Samburu ecosystem is where Kenya's endangered and rare Special Five can be seen – Grevy's zebra, reticulated giraffe, beisa oryx, gerenuk and Somali ostrich.
Popular Samburu Buffalo Springs National Park safaris
These popular itineraries can be customised to match your budget and travel dates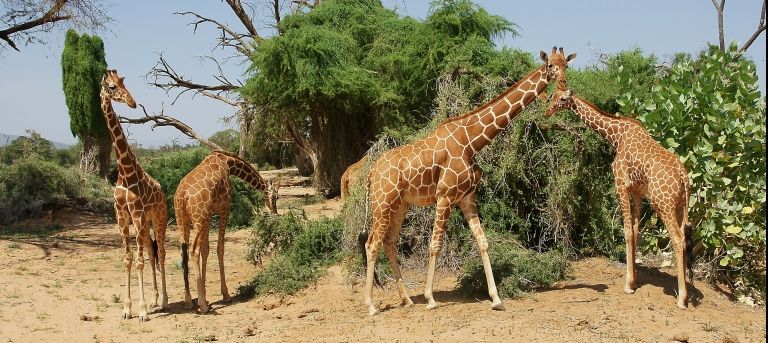 Even if you've seen the Big Five and the Great Migration, you'll appreciate the different beauty of animals like reticulated giraffe, Grevy's zebra, gerenuk and bongo
$ 5,920
£ 4,781
R 102,489
€ 5,270
per person
8 days
More on Samburu Buffalo Springs National Park holidays
The sisters, Samburu National Reserve and Buffalo Springs National Reserve, sit on either side of the Ewaso Ngiro River, which flows through doum palm groves and thick riverine forests, providing water without which the reserves' wildlife couldn't survive in this arid region. Both Samburu and Shaba were made famous by conservationists George and Joy Adamson, who raised Elsa here – the lioness portrayed in the bestselling book and award-winning film, Born Free. Kamunyak, a lioness famous for adopting oryx calves, was also from Samburu – another heart-warming story from this special place. Shaba National Reserve is a beautiful part of the larger Samburu ecosystem. It brings together rocky river gorges, savannah plains, lush oases and beautiful views of Mount Ololokwe at the southern end of Matthew's range. There are just two lodges or camps on the reserve and only Joy's Camp offers game drives inside the reserve. Shaba offers privacy and a feeling of exclusivity. Here you'll find Kenya's rare northern species of wildlife – beisa oryx, gerenuk, Grevy's zebra – as well as the usual highlights of any park, reserve or conservancy in Kenya, from elephant and buffalo to lion, leopard and cheetah. Although animal density is lower here than at Samburu and Buffalo Springs, the presence of fewer visitors makes for an authentic safari experience.
Samburu Buffalo Springs National Park Map
Samburu Buffalo Springs National Park's location on Google Maps

Frequently Asked Questions about Samburu Buffalo Springs National Park
What currency do I use when visiting Botswana?
The currency used in Botswana is Pula (P), which is made up of 100 Thebe. Botswana Banks accepts US Dollars, Pounds Sterling, Euro and South African Rands in cash. Credit and debit cards, including International Visa and MasterCard are… go there.
What vaccinations should I get?
This is all dependant on the countries that you will be visitng and due to the status of certain vaccinations changing at times, please consult our experts before getting vaccines. go there.
Is it okay to drink the water?
In some parts of Southern Africa it is safe to drink the tap water, however it is highly recommended to stick to bottled water (mostly supplied) during your trip as even drinkable African water is completely different in taste and… go there.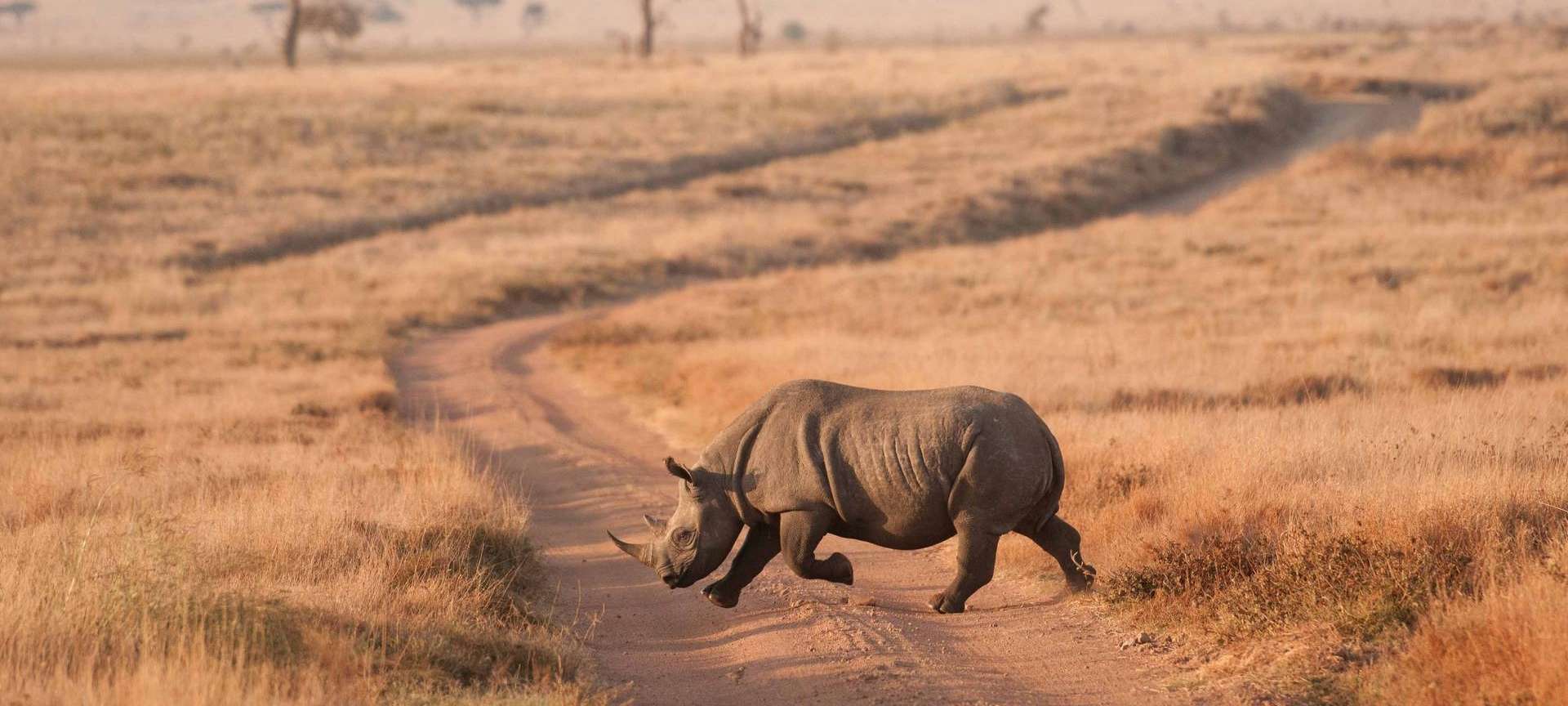 Reviews on our Samburu Buffalo Springs National Park safaris
Discover Africa delivered the dream trip! It was a pleasure dealing with Matthys at Discover Africa from start to finish. He made everything as simple and easy as possible. Our trip was tremendous and we would fully recommend anyone planning…
Craig Wood
Thank you for the way you organised the trip for us. It was a pleasure dealing with Discover Africa and Matthys in particular. From start to finish, everything was simple and easy. Our trip has been tremendous and we would fully recommend…
Craig and Sue Wood
Working with Megan from Discover Africa to set up our safari was a breeze. She managed to get us to all of the locations we wanted to get to and the camps we wanted to visit. She was incredibly responsive and helped us with any questions or…
Jon Nafziger
from United States of America
Thank you for arranging such a lovely safari tour of Botswana. We had a great trip and the logistics went very smoothly. I will be recommending you and Botswana to my friends. Thank you again.
Leanne Geale
from Botswana
All details were covered, all staff and food excellent, service was perfect - would highly recommend for sure.
Ron
from United States of America
After shopping around for a couple of months, Discover Africa was the one who had the most diverse options for the price. Megan Warrington always responded quickly and was professional and patient with my endless questions. Discover Africa…
Kelly
from United States of America