The Kruger National Park is South Africa's most popular wildlife destination. When travelling to South Africa it is always highly recommended to visit The Kruger National Park. If you are looking for the ultimate South African Safari, then this is the place to be. The Kruger National Park is home to the Big Five: leopard, lion, rhino, elephant and buffalo. The variety of mammals and birdlife you find here is astounding. The park offers ultimate luxury as well as more budget establishments, welcoming travellers of all types from all around the world.
Today, however, we're going to speak more about the luxurious side of the park. I suppose most people have this idea that a safari in Kruger is rustic and basic, do not be fooled! Combining ultimate luxury with a safari adventure is an experience like no other. Let me tell you a little about my personal opinion as to which lodge is the most luxurious in The Kruger National Park.
The Lodge
After much thought and research, I decided that in my opinion, the most luxurious accommodation in The Kruger National Park is no other than, Sabi Sabi Earth Lodge. This lodge took my breath away! When I had a look at this lodge, it was as if my mind was outside my body and I was lounging at one of their plunge pools, with a drink in my hand and a herd of elephant passing by. Sabi Sabi Earth Lodge is the definition of luxury.
The Location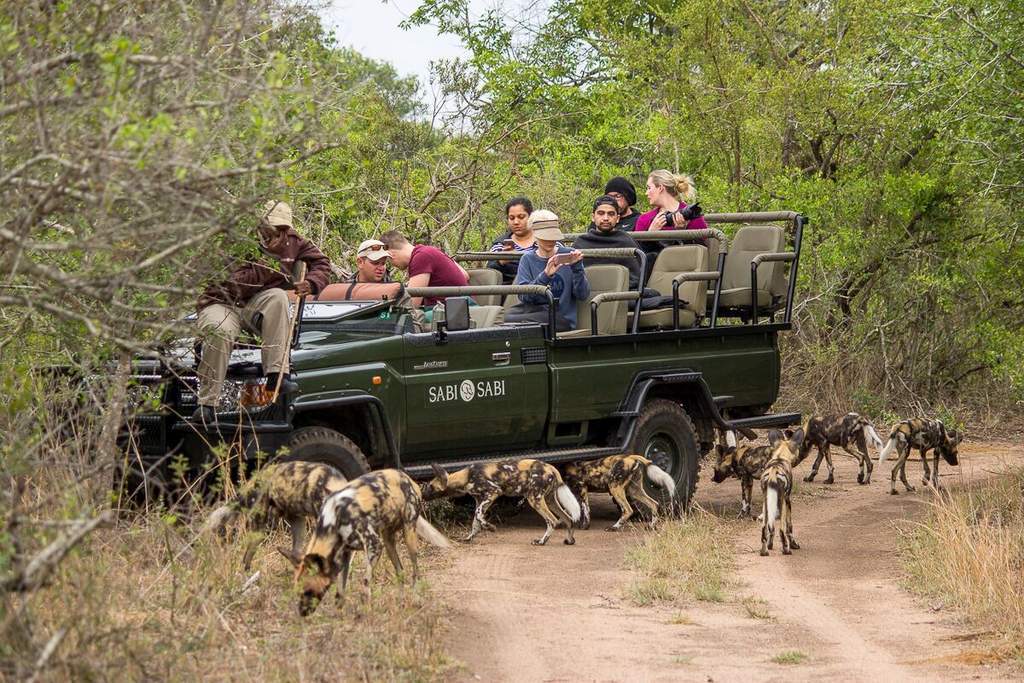 Sabi Sabi Earth Lodge is in the Sabi Sabi Private Game Reserve. The Reserve is located in the popular Sabi Sands, a private concession of The Kruger National Park. The Sabi Sands area is generally known for its luxurious lodges and exceptional game viewing. The Sabi Sabi Private Game Reserve has been hosting guests since 1979 and is a convenient one hour flight from Johannesburg.
What The Lodge Has to Offer
Sabi Sabi Earth lodge consists out of 13 suites. I love that the lodge is quite small as they are able to give much attention to detail and offer an exclusive experience. Each suite here is unique in its own way as they have been individually furnished. All suites have their own private plunge pools, en-suite bathrooms overlooking the bush, as well as indoor and outdoor showers. Just imagine spotting wildlife whilst sitting in a relaxing bubble bath? I think this is amazing. Suites also include minibars and air conditioning.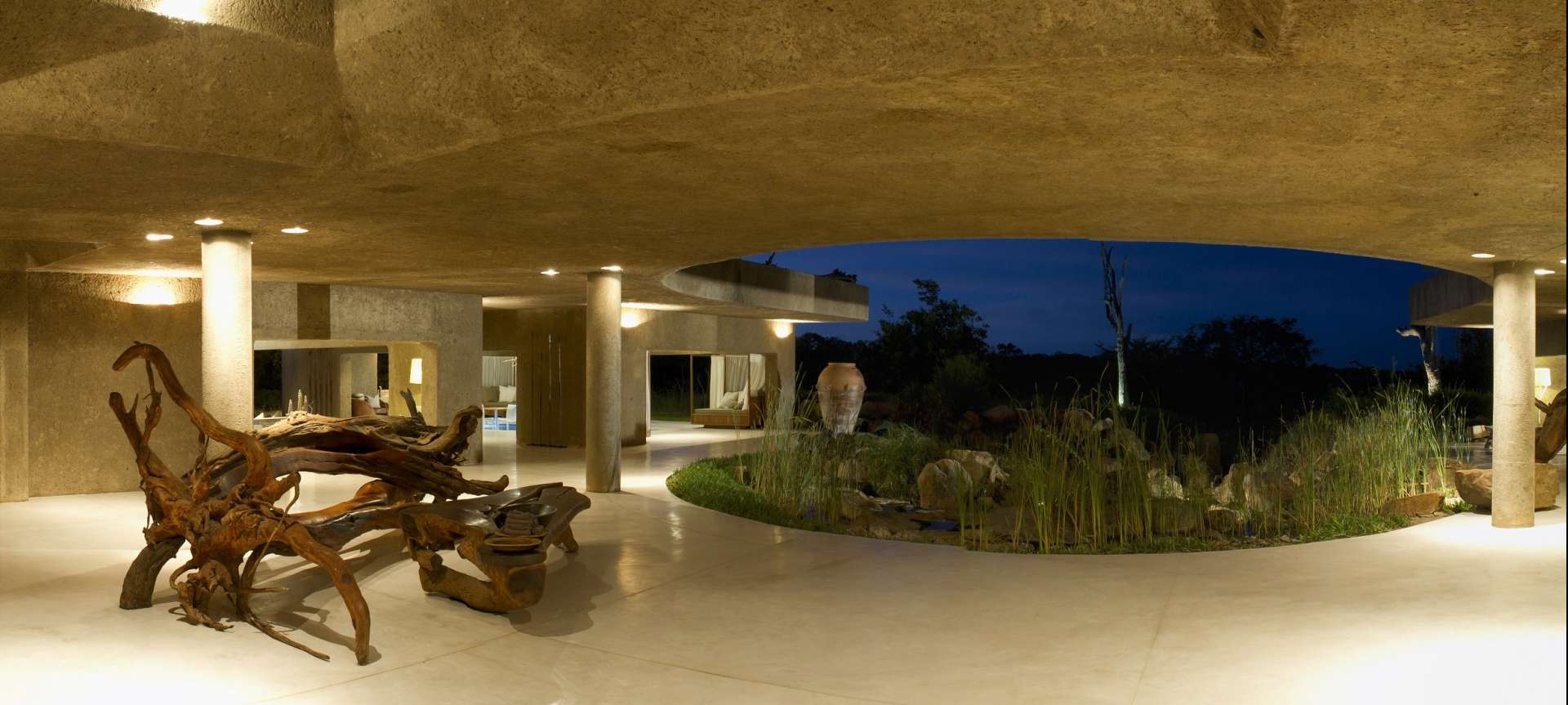 Regarding activities, the lodge offers day and night game drives, game walks and bird watching. All meals are offered at the lodge's communal area or set up privately in your room, one can also enjoy a drink in their lounge every now and then. The lodge offers free parking, free high-speed internet, spa services, a swimming pool, a library and laundry services.
Enough about the facts, let me tell you why this lodge truly captured me. I love that Sabi Sabi Earth Lodge has created pure luxury in such a natural and authentic way. This lodge has stayed true to their surroundings, by keeping all infrastructure as natural as possible. Sabi Sabi Earth Lodge is proclaimed to be one of the most environmentally sensitive lodges in Africa. So many Safari lodges have chosen to have a modern and contemporary look in the bush, and to be honest, when I'm in the bush I want to feel like I'm there and still appreciate the authenticity of it all.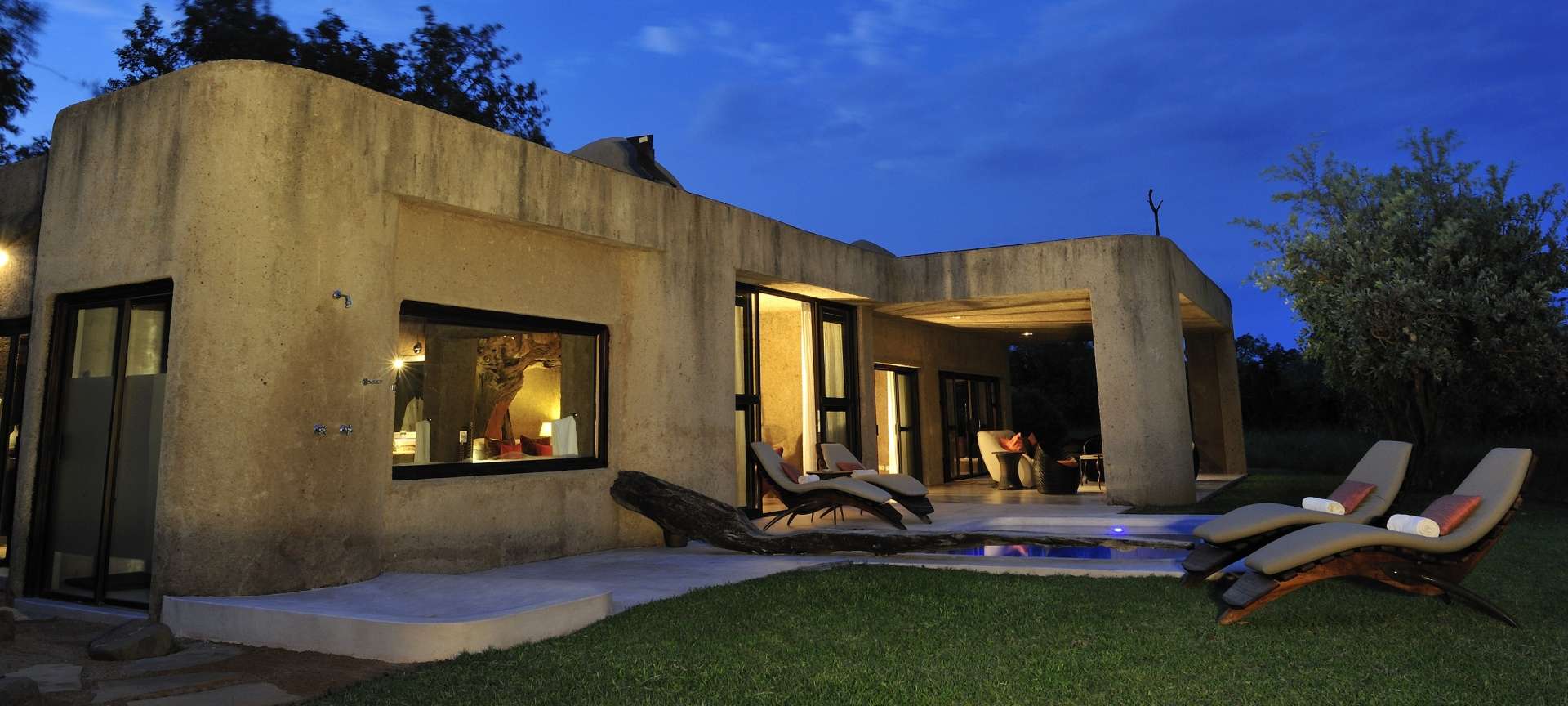 In conclusion, do yourself a favour (and if you have the budget), go to Sabi Sabi Earth Lodge and allow your senses to go wild not only by the lodge's surroundings but by the lodge itself and its unique infrastructure. Ultimate, authentic luxury will be found here.
---