Dulini Lodge
Sabi Sand Reserve, South Africa
Make Dulini Lodge part of your safari from
ZAR 15,400
Show price in
USD $ 1,237
GBP £ 886
ZAR R 15,400
EUR € 1,014
per person per night
The splendour of Dulini's setting: Beneath the shade of ancient Ebony and Leadwood trees, the tranquil haven of Dulini is enigmatically embraced by its rich riverine setting. There is a restorative quality to the peaceful atmosphere of the camp, on the banks of the Mabrak River. The symphony of bird song and the passage of wildlife add to the allure of Dulini.
Luxurious lodge: The main lodge, resplendent with deep couches and contemporary African accents spills onto the cool veranda, with views to the wilderness beyond. A welcoming ambience of laid back luxury creates a place of conversation and laughter, while the extensive library of books accommodates those more inclined to quieter contemplation.
Stay at Dulini Lodge on these recommended safaris
Explore the romantic Atlantic Ocean with multi-cultural mixture and Big Five - also encounter the Livington Victoria Falls
$ 5,191
£ 3,719
R 64,620
€ 4,253
per person
10 days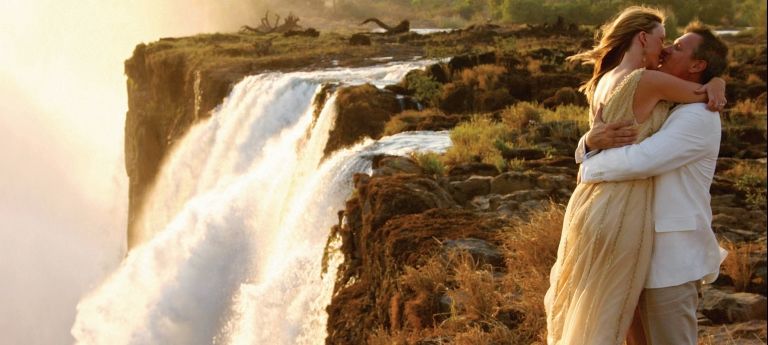 Combine three of Southern Africa's most loved destinations into one romantic getaway and you'll share the memories forever
$ 6,547
£ 4,690
R 81,490
€ 5,364
per person
11 days
Dulini Lodge Details
Activities offered
at the lodge
Game drives (day)
Game drives (night)
Game walks


Amenities
Bar/Lounge
Dining/Communal Area
Fitness Center
Room Service
Suites
Swimming Pool
Laundry Service
Transfers to and from the Airstrip
Library
Viewing Deck
Dining Sala
Wine Cellar

Included in your stay
Meals: All meals
Drinks: Most drinks (excludes certain spirits and wines)
Activities: 2 safari activities per day

Dulini Lodge Map
Dulini Lodge's location in South Africa on Google Maps

Reviews on our safaris in this area
I am copying Megan in case she is back from maternity leave (congrats Megan!). We are having an absolutely WONDERFUL trip. It has far exceeded our expectations! Everything has been perfect, the accommodations, transport, tours, etc. We…
Monica
from South Africa
We could not have been more pleased with "Discover Africa." Our agent, Megan W, was knowledgeable, accommodating and highly responsive. She asked pertinent questions, listened carefully to our needs, then organized a personalized tour- the…
Margery
from United States of America
We went on Safari to Phinda Game reserve which was our choice as was the the choice of 2 nights on the Rovos train.Our agent was quite happy with helping us with anything we requested. We worked out dates of where we wanted to be and when…
Madeline & Reymond Goodman
from Australia
Every one was so helpful in making the arrangements. The booking people helped in all the questions we had, they were polite and helpful. The tour and lodge were amazing. Every one was helpful and very interesting to talk to. They made our…
Shelia
from United States of America
Although our safari was very expensive for us as South Africans we were satisfied that we got a value for money experience. It was a once in a lifetime safari. Knowledgeable, professional guides - experience far beyond our expectations. They…
Uwe and Doreza Kersandt
from South Africa
We first reached out to two agencies when we were looking to book our trip to South Africa. They didn't really answer our questions and took days to respond. One actually stopped responding altogether and we gave up after 3-4 follow ups.
Julia
from United States of America