Is witnessing the greatest natural show on earth on your bucket list? Both the Serengeti in Tanzania and the Masai Mara in Kenya are expensive destinations to visit, so is it possible to do on a budget? We look at the factors that determine the cost of a Great Migration safari to give you an understanding of what you're paying for.
The season you travel in
The wildebeest migration is a cyclical event that occurs throughout the year, but in different regions, as the herds make their way between Tanzania and Kenya looking for greener pastures, fertile soils where minerals abound as well as freshwater. This phenomenon is determined by rainfall in each region and so can be challenging to predict.
This spectacle is divided into two seasons, the green season (or calving season) and the dry (or predator season):
Green season
The months of January, February and March mark the season for heavy rains in the Serengeti. This, in turn, marks the start of the calving season, where hundreds of thousands of wildebeest and plains game give birth to about 200 000 babies. The rains also transforms the landscape into fields of green pastures and flowers, a very beautiful spectacle. However, increased vegetation makes game viewing a challenge, as it hides many animals. This is why you can expect reduced rates for Great Migration safari packages during this period.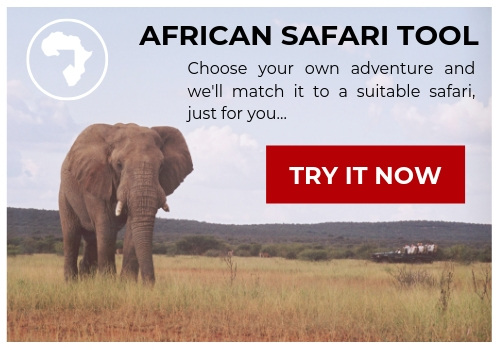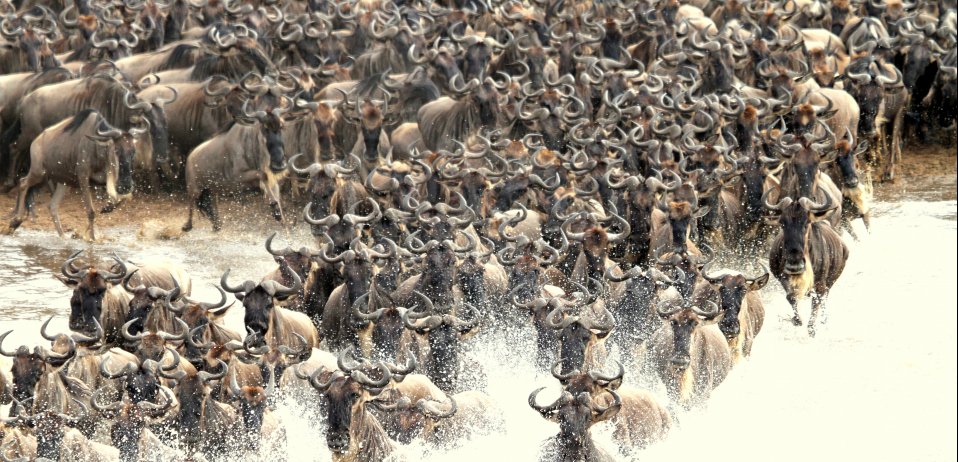 Credit | Camp Zebra
Dry season
As the herds migrate north towards the Masai Mara, the rainfall stops and the vegetation recedes. This exposes both the herds and the predators, which is why game viewing is so spectacular during the dry months of July to September. Forced into the open, the interaction between predator and prey can be experienced easily. Less rainfall also means that wildlife must find water quickly, and waterholes around camps and lodges attract thousands of them. This is the most expensive time of year for a Great Migration safari, but the wildebeest crossings at the Grumeti River in Tanzania and the Mara river crossing in Kenya are the highlights of the wildebeest migration.
If you're travelling on a budget, the best time to go on safari is during the green season. You can expect a less crowded experience, which makes for a more intimate experience, particularly for couples.
Try our budget Serengeti safari.
Your accommodation makes a difference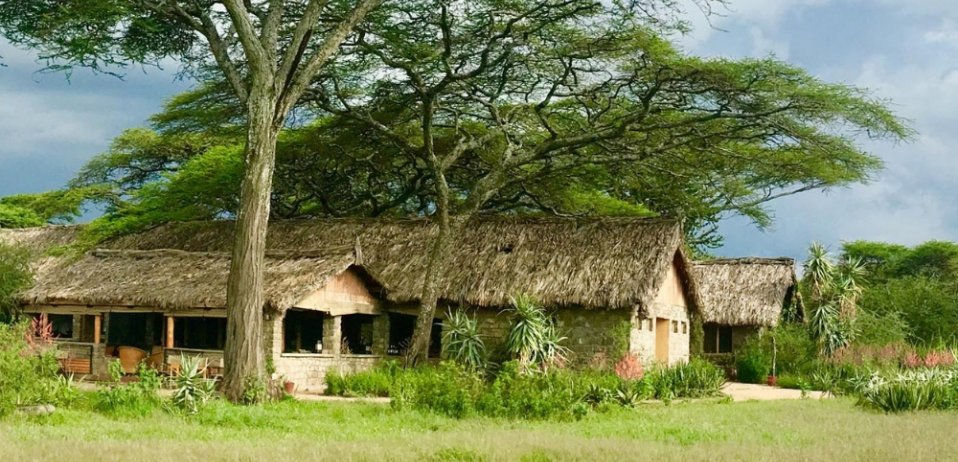 There is plenty of camps and lodges in Tanzania and Kenya. These lodges are situated in prime locations where the herds tend to congregate. There are also mobile camping safari areas that following the wildebeest as they move from month to month.
Accommodation ranges from budget to luxury. Budget accommodation is by no means sub-par, the only difference being the variety of activities on offer, the level of service (for example, having a private butler) and the overall look and feel of the lodge. We can attest to the quality of every one of the accommodations we suggest in our itineraries, regardless of the level of luxury. Both countries are beautiful, with plenty of wildlife to enjoy no matter where your lodge is situated.
Can I do a self-drive or overlanding Great Migration safari?
While it is possible to do an overlanding or self-drive safari in Tanzania and Kenya, we usually advise against this, for a variety of reasons:
Both the Serengeti and the Masai Mara are huge reserves, and so navigation is difficult on a self-drive adventure. The absence of a professional guide means that you will miss out on key moments of the Great Migration and will spend much time jostling for a good spot among the hordes of tourists doing an overlanding journey in these parks.

You will need to have water, food and other resources on hand at all times. The area is remote and often hours away from any village, where the resources there are minimal. Access to emergency health care will also be a challenge should something go wrong.

Park entrance fees are incredibly expensive. You can pay up to $70 per person per day in the Masai Mara and $60 per person per day in the Serengeti. This excludes camping fees at designated spots. You will not pay any park fees when you book a safari with us, they are included in your safari package.
Length of stay
To make the most of a Great Migration safari, we suggest a stay of three to five days for a complete experience. You can tailor your safari package with us in order to lower the costs of your African safari.
Proper planning
We recommend that you book your safari eight to twelve months in advance. This will require planning but will save you money in the long run. If you're unsure as to where to begin, please visit our HerdTracker app which allows you to plan your safari. A variety of lodges, camps and field guides in Tanzania and Kenya provide us with up-to-date information as to where the herds are so that this makes everything a lot easier for you. Our map of the Great Migration will also assist you in planning your safari.

---