The Kruger National Park is undeniably the best game reserve in South Africa and one of the largest in Africa. It is easy to see why the Kruger National Park is consistently rated as one of the top safari destinations in Africa. The enormous 20 000 km2 park is not only home to the famous Big Five (elephant, rhino, cape buffalo, lion and leopard) but it also boasts an incredibly diverse African savanna biome. More than 140 species of mammal, including oddities such as the shy aardvark and the fierce honey badger, call it their home while over 300 species of trees stand proudly scattered across the landscape.. Travel and accommodation in Kruger is ample, no matter your safari budget.
So what should you pack for your Kruger safari? Take a look at some of the essentials:
Pack the right clothing
Pack accordingly and avoid noticeable colours. White clothing will get dirty easily in dusty dry areas. Free-flowing, comfortable gear is always preferred. Be prepared for thunderstorms and some rain, particularly during the green season between November and February. Weather in the Kruger National Park is usually warm by day and cold at night- a warm jacket is a good idea. Pack lightly, some fly-in transfers only allow baggage of a certain weight on the aricraft.
No need for hiking boots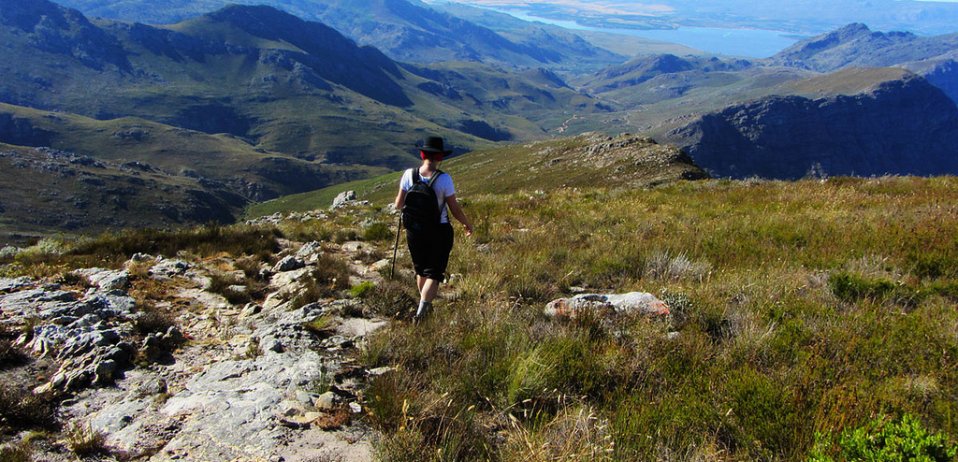 There is little reason to carry heavy duty hiking boots. Normal closed sneakers or trainers will be sufficient, this will help in packing light and getting the most out of the experience by feeling comfortable. However, if you're planning on exploring any hiking trails in South Africa, or any active adventures, then it's a good idea to bring appropriate boots.
Sunscreen and sunglasses
South Africa has many days of sunshine yearly, even in winter, so make sure you pack sunscreen and take a pair of sunglasses as the sun can be extremely harsh.
Pack a book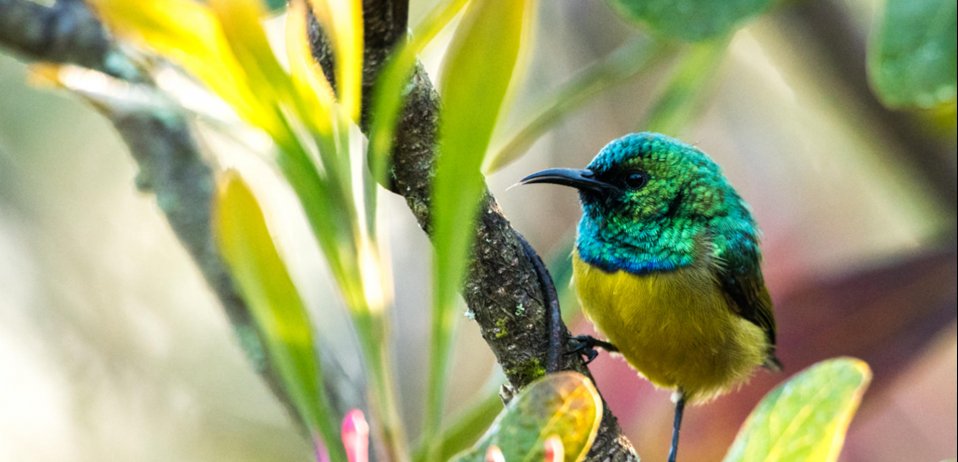 Collared sunbird
There will be some downtime in-between long game drives and majestic walks through rolling fields so pack a book or some reading material. Or alternatively, get familiar with the bird species you can look forward to seeing on birding tours by purchasing a birding book at any bookstore or fuel station.
Take all necessary medication and toiletries
A first-hand kit, soap and shampoo and certain daily items won't be obtainable in certain areas of the Kruger National Park.
Malaria is a concern in the summer months so take all precautions and pack some repellent. Alternatively, try a malaria-free safari in South Africa, particularly if you're travelling with children. It can also become very dusty in winter, anti-allergy or sinus medication could also come in handy.
Carry lighter sized binoculars
Binoculars are essential in the Kruger National Park; however packing light ensures a more enjoyable experience. Larger size binoculars can become hard to carry so it's advised to take a lighter sized pair (8 X 35 or 8 X 40). Photographic tours can be arranged with your travel agent.
Draw money at Skukuza base camp or in a city nearby before you leave
There is only one bank in the Kruger National Park at Skukuza base camp, so it's advised to draw money before you leave. Many of the restaurants may or may not have card facilities, so this is important. Certain items will be cash only so make sure you have sufficient spending money. Tipping in South Africa is the norm and is a best done in cash should you feel that your service has exeeded expectations.
Camera equipment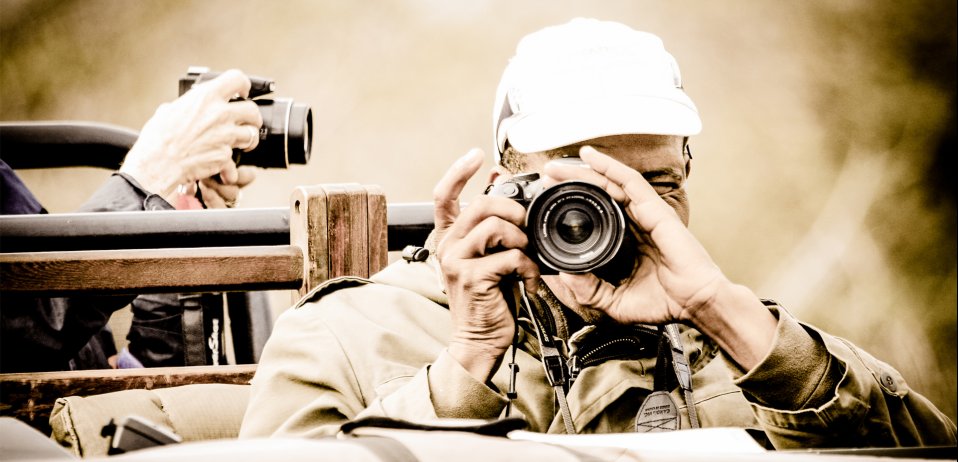 No trip to the Kruger National Park is complete without a camera to capture those breathtaking moments. However out in the wild camera shops will become a scarce commodity, so pack an extra smaller camera if possible with all the necessities such as spare batteries and lenses. Photographic tours can be arranged with your travel agent.

---