Shared emotions
Relais & Châteaux' annual meeting was held in Turin from 4 to 6 November. It brought together more than 500 Owners, Maîtres de Maison, and Grand Chefs, from almost 60 countries, to discuss the important issue of 'Shared Emotions'.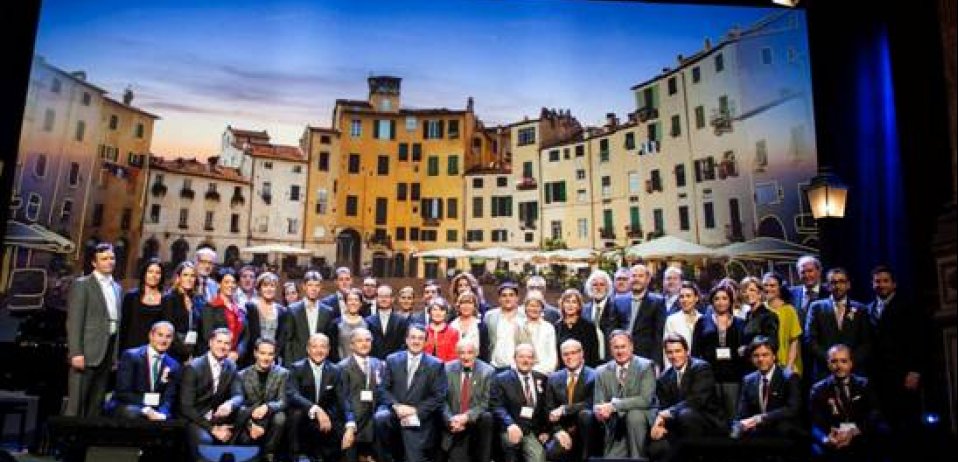 Above: Relais & Chateaux New Members. Photo by Daniele Ratti
After Lisbon in Portugal in 2011, Jaume Tàpies, Chairman of the Board of Relais & Châteaux, invited the men and women who are the 'backbone' of the Association to Turin, from 4 to 6 November.
This reunion provided the opportunity to take stock of what has been a particularly busy year: the entry into the Guide of 36 properties, 12 new Grands Chefs and 5 new destinations with the creation of new Routes to Bonheur, gastronomy that is celebrated more than ever before (Dîner des Grand Chefs au Gotham Hall à New York, Lunch on the Lawn, pop-up restaurant at the 26th Biennale des Antiquaires), a new-look guide which brings the paper and online versions closer together, the creation of new Lys offers. What unites all this is a desire to share excellence and emotions. And that is what happened at this 38th congress.
All the ingredients were there to ensure that the theme, 'Shared Emotions', elicited heart-felt and in-depth discussions and the sharing of experiences: a plunge into the heart of the culture and gastronomy of Italy with, as its culmination, a gala dinner given at the Venaria Reale with 15 Italian chefs, Fine Dining by Relais & Châteaux with contributions by Grands Chefs Thomas Keller (New York City), Andrew Fairlie (Scotland) and Jacques Chibois (Grasse), a meeting with Salvatore Ferragamo, Owner of Il Borro and 2013 Ambassador, the experience of a company director of what is a jewel in France's luxury crown in the person of Yves Carcelle, CEO of Louis Vuitton, the passionate enthusiasm of Angelo Gaja, one of Tuscany's most famous winegrowers, the vision of the world's top economic authority, Christine Lagarde, former French Economy Minister and now Managing Director of the International Monetary Fund.
This wealth of experience, these discussions and these moments of exchange gave food for thought and inspiration to the 500 members of Relais & Châteaux who had come from all around the world. And the promise that our guests will share with us, in 2013, original and intense new experiences.
---