Specialising in landscape photography, Juan Wernecke is an extremely talented photographer living in South Africa. His passion for photography feeds his ability to share a visual representation of the way he sees the world. Striving to skillfully capture every inspiring scene and moment thereby expressing himself through his work, Juan aims to celebrate photography, one shutter blink at a time. In this interview with landscape photographer Juan Wernecke, meet the man behind the lens.
Meet Juan Wernecke in the interview below
1. When did you first pick up a camera?
The most significant time was when I went to Bali & Singapore in July 2009. Singapore is very well known for its electronics and being a gadget person, I walked into an electronics store in Orchard Street.
Next thing, I found myself in the camera section, holding a DSLR, convinced I needed one. The idea was striking, and seeing as I had always done art and enjoyed capturing memories, the camera had to be mine. Afterall, I was in a foreign country and wanted to capture high resolution images.
2. What kind of photography do you most enjoy?
I have to say that I enjoy capturing scenic and nature images the most. I love being in nature - it makes me happy to be alive. I enjoy each location, capturing the way I see things and creating a unique, exquisite memory and experience. I like to hear the crickets, the peace and quiet, to hear the roaring waves break against the rocks, to hear the birds tweet and to watch and appreciate the view that I am capturing. I have a great passion for scenic photographs.
3. What is the simplest thing that has ever inspired you?
I would say the natural beauty of South Africa. I have travelled internationally quite a bit and I can honestly say from experience that South Africa is one of the most beautiful places in the world. I have a weakness when it gets to nature and scenic locations. I tend to stop and admire the view more than the average person does. It makes me respect the environment more.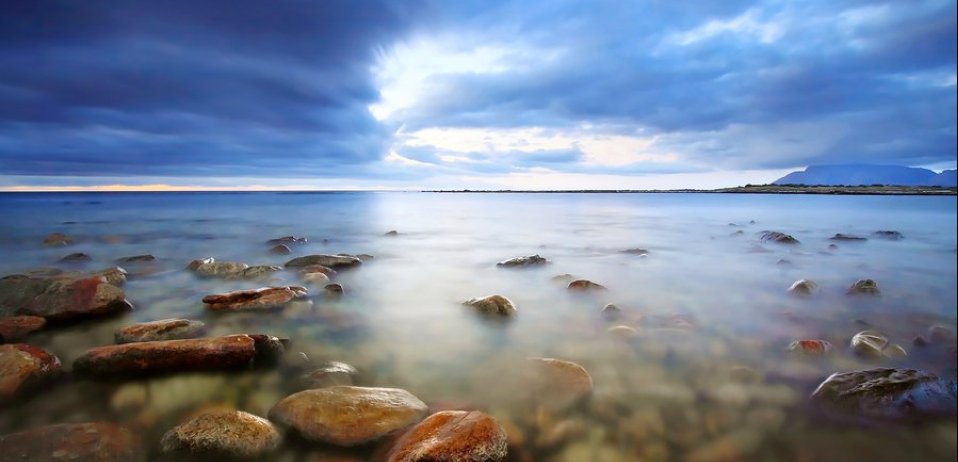 Kommetjie, Cape Town, South Africa - photographer Juan Wernecke
4. What is the most important thing you've learned through photography?
One of the main things that I learned was that in photography, you never stop learning. A few years back, I thought that I knew everything when I started to do HDR images. One guy approached me and suggested I look at Tony Kuyper's site, that it would improve my work. I took this as a insult back then. I thought that I never needed any help and that my work most certainly does not need any improvement. I carried on with my images.
Two years later. I was inspired by an international photographer. I asked him what his secrets were and he referred me back to the same Tony Kuyper I'd been referred to several years ago. That's when I bought Tony Kuyper's books and started learning a whole new division of photography. It opened my eyes to how little I actually knew at this stage.
5. What is your biggest pet-peeve as a photographer?
There are many new photographers who own a DSLR and simply call themselves professional photographers. I believe status comes with experience, not with the equipment that a person owns.
Most of these new photographers host workshops or cheap shoots; thereby stealing business from other photographers.
I don't do any wedding or portrait images, but I have heard that new photographers charge R500 for 50 images. The professional photographer would ask anything from R1,300 - R3,000 for one shoot. This might sound expensive, but a professional photographer still has to process and print each image which can take up to a week. Does R500 for a week's work sound good?
They do themselves in, and they steal other photographers' bread and butter. There is no such thing as a cheap shoot. Do you want quality images or average photographs?
6. What's the dumbest question anyone has ever asked you about photography or your work?
I think it has to be:
Does your camera make you a better photographer?
Can you teach me how to take photos for free?
Can I get a discount?
7. If there was one location in Africa you could go to take photographs, where would it be?
There are so many places! I think my first choice of location would be Namibia's Namib Naukluft, Sossusvlei. Next on the list would be Augrabies Falls, Seychelles, Kubu Island, Magoebaskloof, Blyde river canyon, Drakensberg, Dwesa Nature Reserve, Whole in the Wall, Tsitsikamma National Park, Kogelbaai, the Karoo (for the lightning storms) and the Cederberg.
8. What is the most unusual thing you have seen through your lens?
I haven't seen many unusual things before, I think the strangest thing I have seen was a shipwreck on Clifton beach earlier this year. Many photographers gathered together to capture this scene while the police tried to get us off the beach as soon as possible.

We were prohibited from taking photos of the ship at all times, day and night. The police threatened to take away our equipment if we continued to shoot. It was probably one of the most horrific, yet beautiful and usual things that I have ever seen before.
I got my shot in though. The Japanese fishing trawler washed up with all its men onboard for several days and these men did not leave their ship for nearly 3 days. The sun had just set with all the moody, dramatic clouds in the background, and I saw the boats' reflections on the water, the fierce waves crashing against the trawler. The whole scene was something new to my eyes; it was so tragic, yet so beautiful seeing such a large boat on such a small beach under moonlight.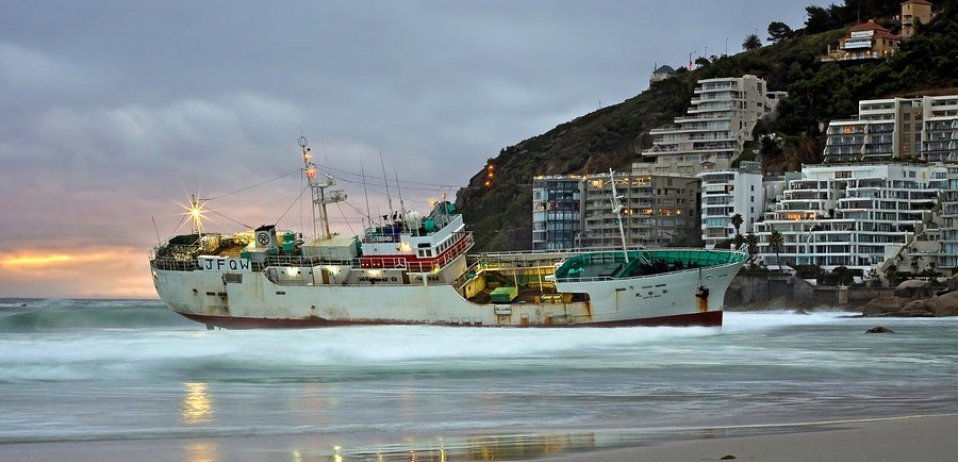 Clifton shipwreck, Cape Town, South Africa - photographer Juan Wernecke
9. Have you ever been in an unsafe place or situation to shoot a brilliant photo?
All the time! I stand on unstable structures, slippery rocks and on the edge of cliffs to get winner images.
I did a cover shoot for a magazine a few months back in Kleinmond. On our way there, we pulled over in Kogelbaai to admire the view. One moment I was taking a few scenic shots and the next I was hiking down the mountain to get a better shot. I stood on a ledge over a 100 m drop onto sharp rocks and rough seas to capture one of my best images yet. It was quite an adrenaline rush, the winds were super strong on this winter's morning. If I had fallen...
The waves gave off a scary roar, unlike any roar I have ever heard before. I don't think I have experienced waves of that size before. Just the sound of the roar intimidated me as it was. I couldn't wait to get to safety but I couldn't leave the scene either, I was so excited with the results but fearing for my life at the same time.
10. Are you actively involved in any photography communities online?
I decided to create a group on Facebook called South African Photographers; a group with nearly 400 members across South Africa. In this group, I teach individuals what I know. It's my way to contribute to the community. I am always open to learn as well as teach others. Shortly after I opened my group, I was contacted by Danie Bester; the owner of Digital Photo Critic as well as Louise Donald from PiX magazine. I was asked to be website administrator on both those sites. It's on those sites that I give critiques on images, give each photographer constructive advice and write tutorials for these sites in order to improve photography in South Africa. I also feature the best images on these websites. PiX magazine has nearly 7000 members throughout South Africa and Photocritic, 2000 members. I think the main lesson I would like to share is that those with a passion for photography should always aim to learn new things. Information is free and everyone has the ability to become a phenomenal photographer, whether you would like to do it full time or just as a hobby.
11. Complete this sentence: Because of photography…
Because of photography, I look at the world with different eyes, I appreciate life more than ever and I have grown a soft spot for nature and scenic places. I have learned to enjoy life and make every second count; live life like it's your last day and appreciate everything around you. It's opened my eyes on so many levels imaginable.
12. Where do you find are good places for aspiring and pro-photographers to place their work online?
This is a tricky question. I have my work posted on several websites such as Istockphoto, Getty Images, DevianArt, Flickr, Myshutterspace, outdoorphoto, PiX magazine, 365 project, Pixoto, Digital Photo Critique, 1X, Fotoskool, South African Photographers, as well as many Facebook photographic groups. I actually created a group on Facebook called South African Photographers with nearly 400 members in it. With all these websites, users (or should I say photographers) upload images, people give constructive feedback and tips so the user can improve their work.
I am always keen to learn, and share the knowledge I've acquired.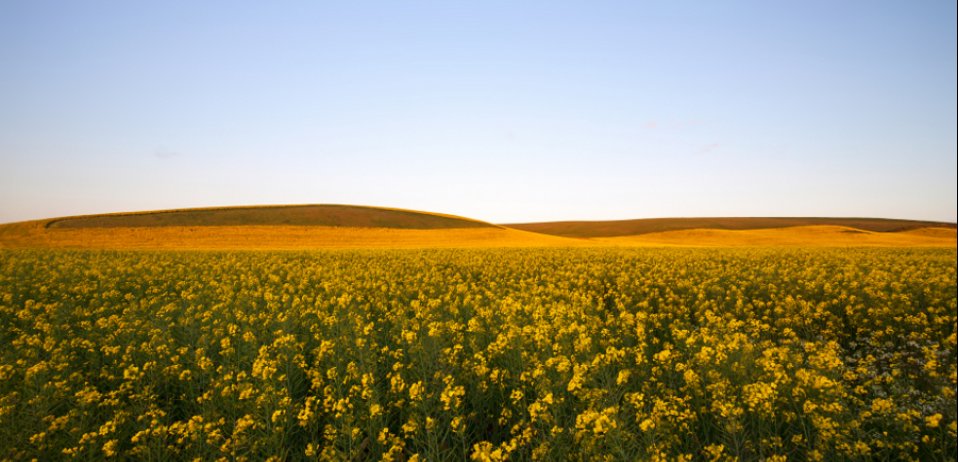 Napier, South Africa - photographer Juan Wernecke
---