"Growing up, I always had a fascination with nature. Instead of watching cartoons, I would spend my TV time watching National Geographic, wondering whether I would ever be able to get so up close and personal with the wild myself."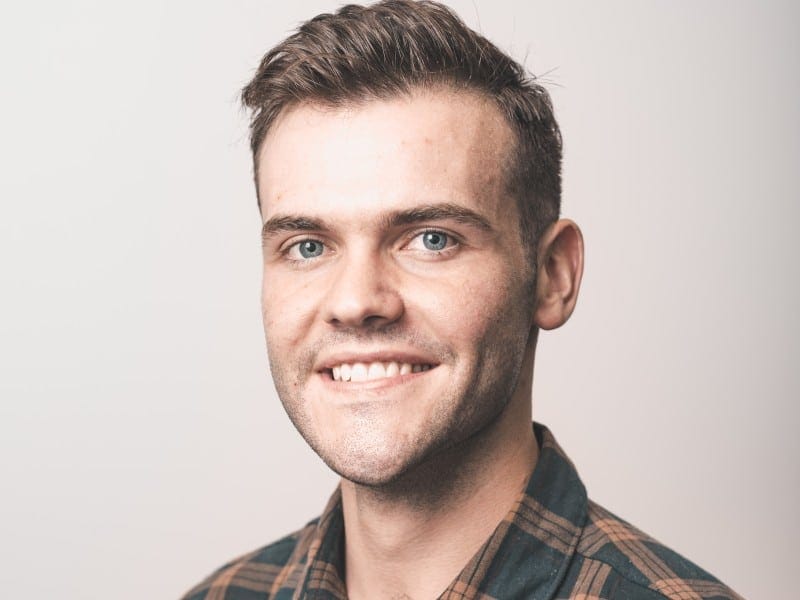 Photographer of the month – Roberto Kruger 
My name is Roberto Kruger. I was born in South Africa around 22 years ago, but I've been living in Namibia for most of my life.
I have had the amazing opportunity to be able to work in the same field as my hobby – photography.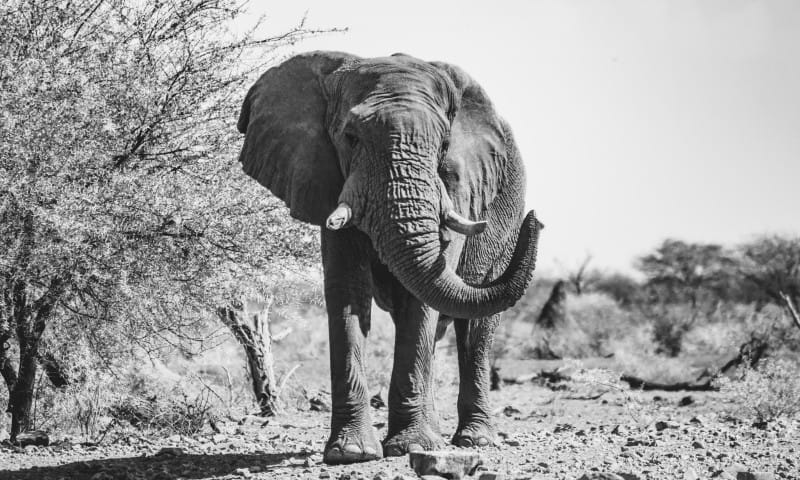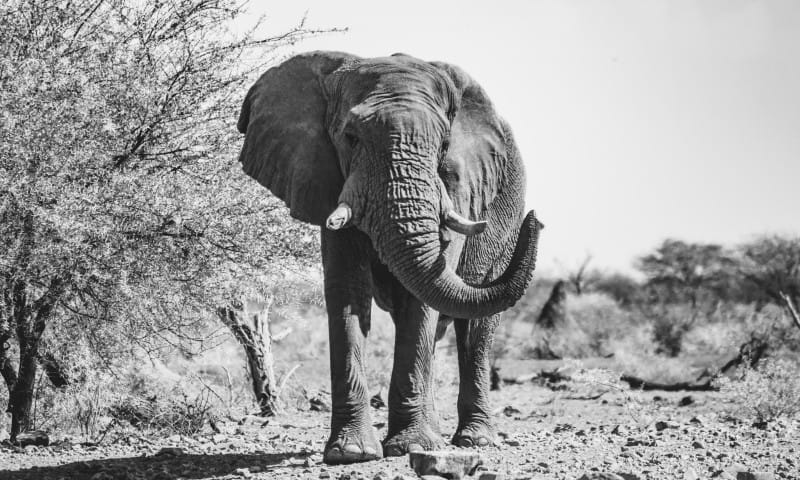 Elephant sighting in Namibia | Photo Credits: Roberto Kruger 
I started photography as a hobby when I was 15, and it has been a goal to make it my job since then. In addition to that, I do digital marketing as well.
Why did you choose to pursue a career as a photographer?
Photography has been a passion of mine for many years, and recently an opportunity presented itself for me to take it on in a more full-time capacity.
Why Namibia?
Namibia is one of the most diverse and beautiful countries I have ever visited.
The wildlife in Namibia and landscape scenes are unparalleled! It should be at the top of anyone's list to visit.
What is your favourite subject to photograph and why?
My favourite subjects to photograph are animals, specifically big cats.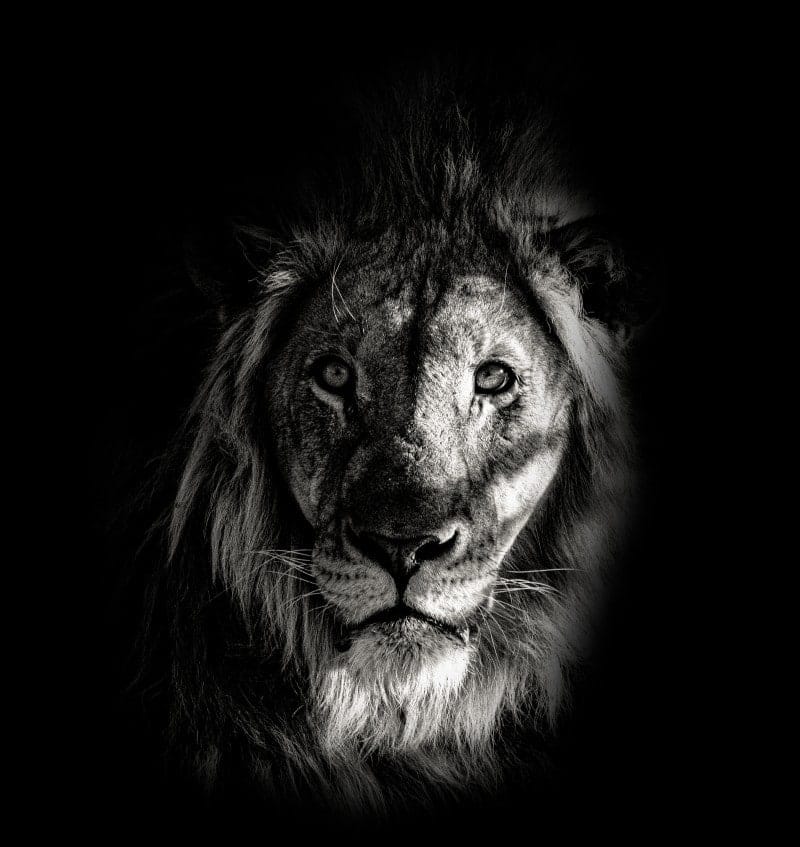 Powerful picture of a Lion in Namibia | Photo Credits: Roberto Kruger
Big cats like leopards and lions are fascinating to observe in general, and that makes it all the more enjoyable to photograph!
If you could suggest one specific lodge in Namibia to tourists, which is your favourite and why?
Okonjima Nature Reserve, without a doubt. The game viewing is exceptional, you will have a good experience. Apart from that, the way that guests get treated is second to none.
If you would like to experience Namibian wildlife as well as Namibian hospitality, visit Okonjima! Or for more Safari Lodge options in Namibia, why not have a look at our recent article " Best Safari Lodges in Namibia ".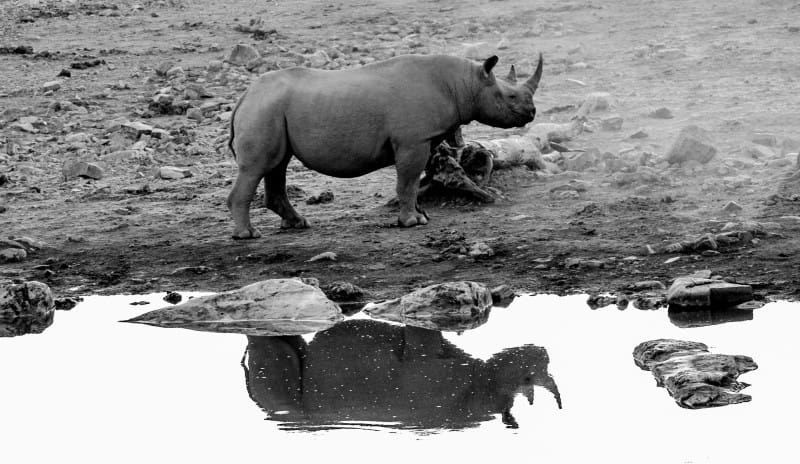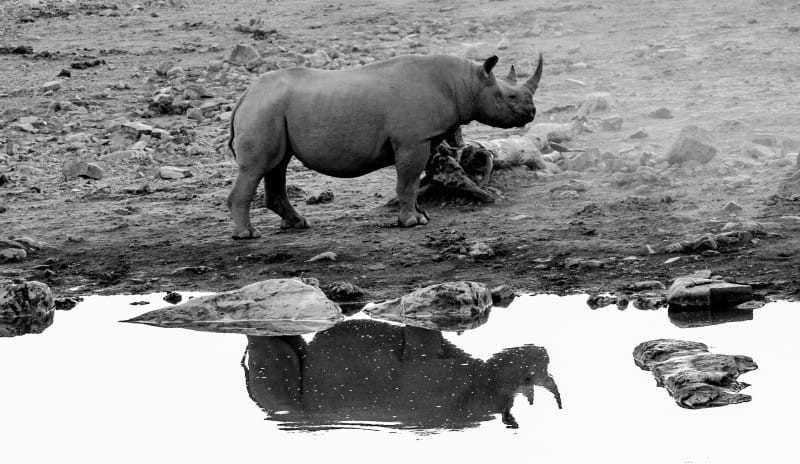 Rhino spotting in Namibia | Photo Credits: Roberto Kruger 
For more of Robertos stunning pictures and interesting stories, visit Roberto's website Discover Namibia.