Okonjima Omboroko Campsite
Namibia
Make Okonjima Omboroko Campsite part of your safari from
ZAR 500
Show price in
USD $ 35
GBP £ 27
ZAR R 500
EUR € 31
per person per night
Situated halfway between the capital Windhoek and the Etosha National Park, the 55,000 acre Okonjima Game Reserve has some of the best accommodation in Namibia, but the highlight has to be the cheetah and leopard safaris.
Omboroko campsite is one of four private campsites on the reserve. Each campsite offers a private shower (incl. hot water), private flush toilets, a washing up areaunder a roof with a power point to charge batteries and a light. The rate will include a private campsite and a guided tour to The AfriCat's 'Information & Carnivore Care Centre'.
Self-guided Walking Trails on the surrounding mountains or in the bush-veldt are free of charge. Walking trails of 4 – 6 km's, for those of you who want to spend some time alone in the solitude of the Okonjima wilderness. Walk amongst various game and enjoy glorious views. . . . However, most of the trails do not start from the camp, but require a short drive with your private vehicle to the start of the trail.
OMBOROKO means a natural 'CRATER' or what seems like a 'man-made EXCAVATION' in the Oshi-Herero language. There are a few natural 'crater like formations' in the area, which is why the Herero people named the river and the mountains on OKONJIMA – The Omborokos
Stay at Okonjima Omboroko Campsite on these recommended safaris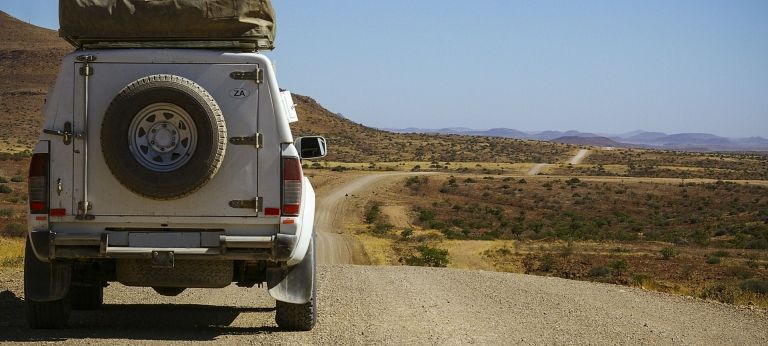 An adventure that encompasses areas like the Central Highlands of Namibia, Etosha National Park and Damaraland
Price on Request
per person
15 days
Okonjima Omboroko Campsite Details
Activities offered at the lodge
Game drives (day)
The Africat Foundation
Leopard viewing
Cheetah project
Large carnivore tracking on foot
Bushman trail
Nature trail
Bird watching
Photography

Amenities
Swimming Pool
Private shower/s (incl. hot water)
Private flush toilet/s
A washing-up area under a roof with a power point to charge batteries and a light
Two bundles of fire wood
One fixed light per campsite for cooking
One plug point will be available for charging of fridges, cameras, cell phones etc
Curio shop
Day centre

Included in your stay
Activities: Private campsite and a guided tour to The AfriCat's 'Information & Carnivore Care Centre'.

Okonjima Omboroko Campsite Map
Okonjima Omboroko Campsite's location on Google Maps

Reviews on our safaris in this area
Reliable and helpful, excellent service...everything was in line with our expectations! We had a great time in South Africa, Namibia and Botswana!
Valentina & Stefano
from South Africa
My young family and I utilised the Discover Africa Group over our 2008, 2009 and 2012 holidays - in total some 14 weeks through South Africa, Namibia and Botswana. Our expectations in terms of itinerary planning and accommodation bookings…
Kerfoot Family
from Australia
I would like to place on record the very important role that Discover/Overlanding Africa and in particular Steve Conradie played in making a success of our Africa trip (Cape to Kenya). The vital information that we were given (that you don't…
Eady Family
from South Africa
We have just returned from our 3rd African safari, this time as far north as Zambia and had an amazing time. It was everything we expected and more. The scenery was beautiful and the wildlife spectacular and the kids loved every minute of…
Howes Family
from New Zealand
Steve, It has been so long, I hope you remember who I am, lol. As a I said before the trip was magnificent, a never-to-be forgotten experience! Thank-you for everything you and your staff did to make this one of the most fabulous…
Viljoen Group
from Australia
Megan - Kids are super excited. I'm sure it's going to be an awesome trip. Thanks for all your help.
Gareth Butler
from South Africa