A Botswana safari is no fun without going on a mokoro ride. Luckily, most camps and lodges in the Okavango Delta offer this wonderful safari activity
.
Brief history of the mokoro
The mokoro is a traditional canoe painstakingly made from the strong and sturdy wood of the jackalberry, ebony, mangosteen or sausage tree. Crafting a mokoro is only for the highly skilled. Only the trees of a certain age are fit to be used in mokoro-making, to ensure the pliability of the wood as well as the buoyancy of the final product. Once the ideal tree is selected, controlled fire is used to burn out a hollow, which is then crafted into a dugout 'canoe', sanded and polished to perfection.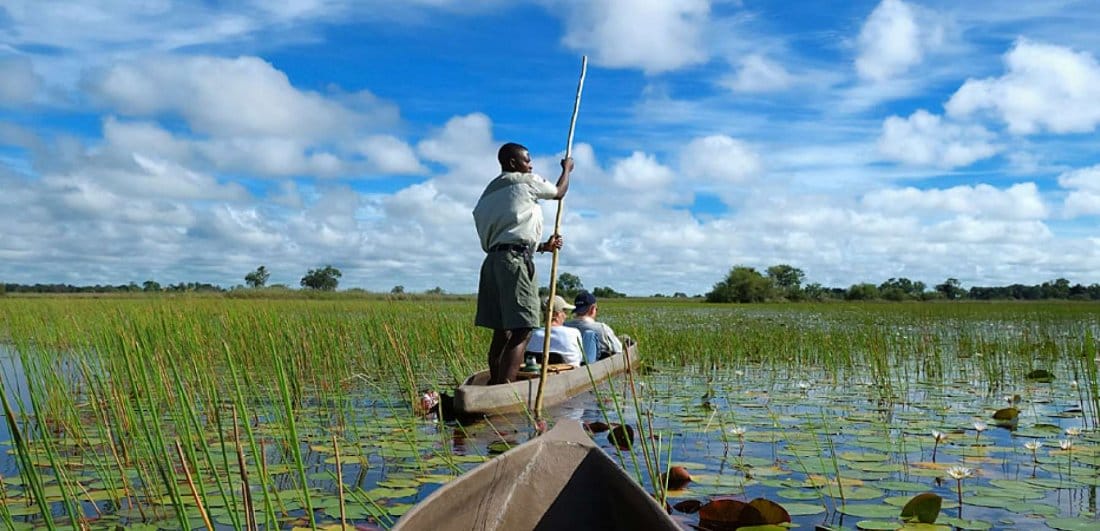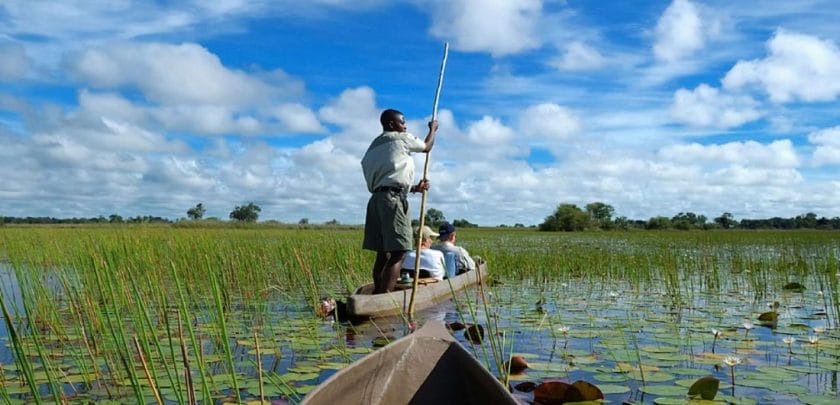 The result is a perfectly streamlined mode of transport, usually six metres long. Instead of an oar to move the mokoro through the water, a long pole is used, allowing for greater control in the muddy and sometimes murky waters.
Since the Okavango Delta swells at certain times of the year, it's not always easy to get around the area. Local people used the mokoro to navigate through the channels in search of good fishing areas and to reach places where hunting was particularly plentiful. Quick and efficient, this mode of transport is uniquely suited to exploring the watery wilderness of Botswana's delta.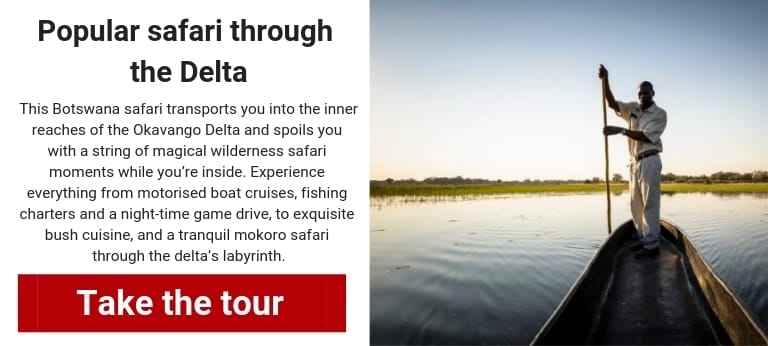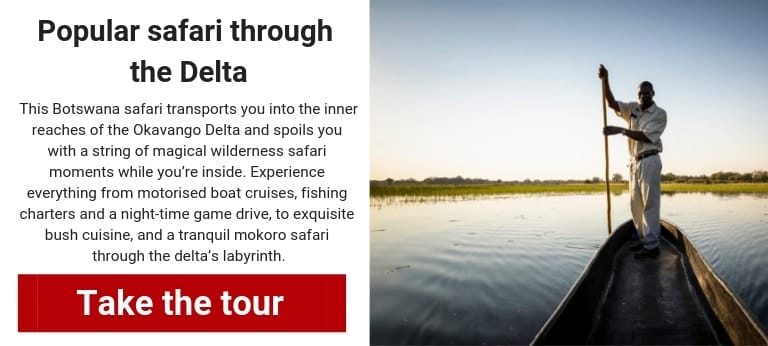 The mokoro and you
In the interests of sustainable tourism, mokoros are now made with fibreglass, but are shaped in the same way they always have been. Typically seating two people at a time, your mokoro excursion allows you to explore the delta from a different perspective. Game vehicles cannot access the unpredictable delta, so this activity really allows you to see and experience the amphibians, insects and birds that you might miss out on.
As you gently glide through the water, you'll see buck, elephant and other animals that come to drink from the life-giving waters of the delta. If you're really, really lucky, you'll even get to see wild dogs.
What about hippos and crocs?
While you may see crocodiles and hippos from a distance, the chances that you'll encounter them from close quarters is practically impossible. Why? An experienced safari guide will be in charge, one who knows how to operate the mokoro and knows a crocodile's lair when he sees one. Hippos, although extremely territorial and aggressive will be avoided so your safety is certainly guaranteed.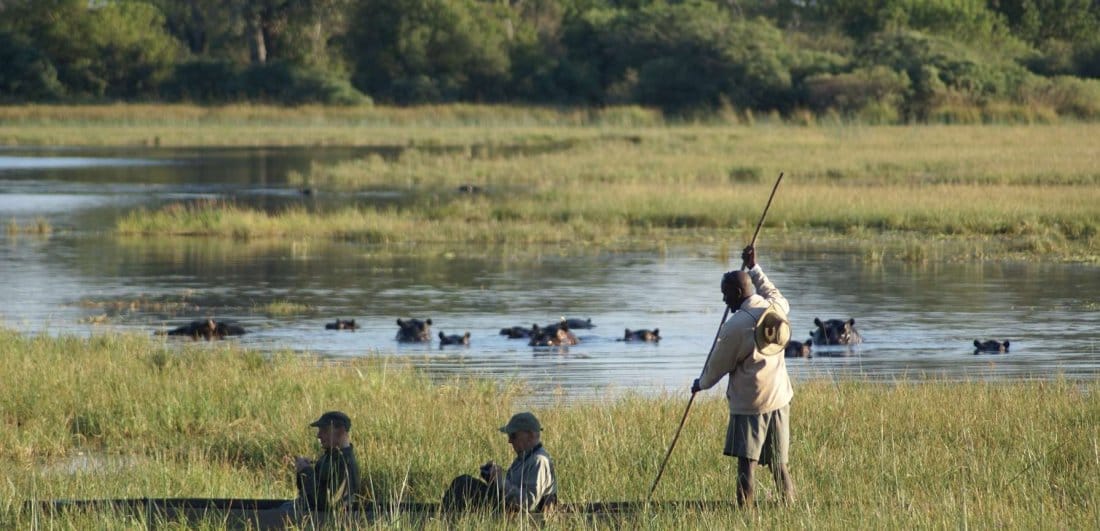 Mokoro excursions are usually about two hours long, giving you plenty of opportunity to sit back, relax and enjoy the sights and sounds of Botswana.
What to look out for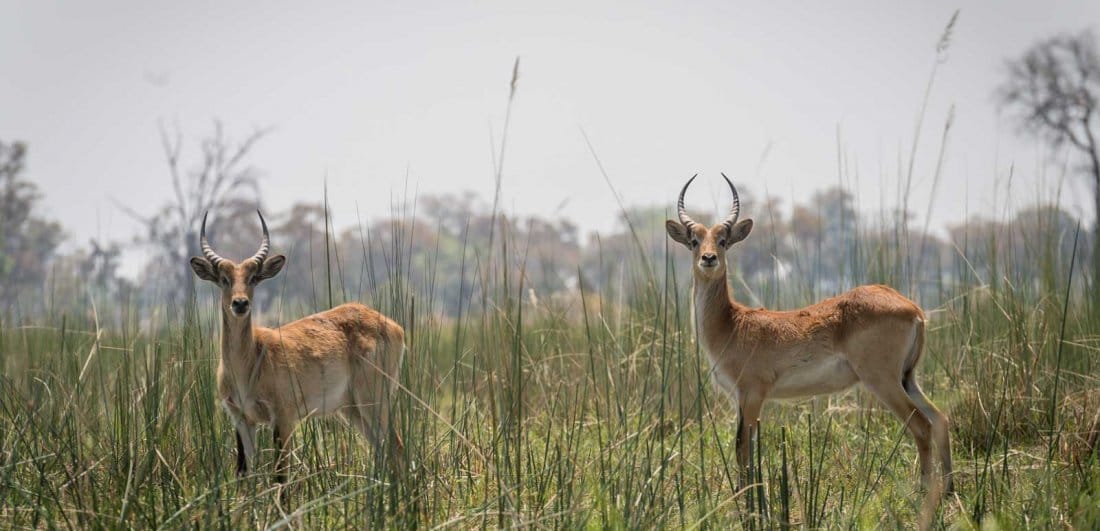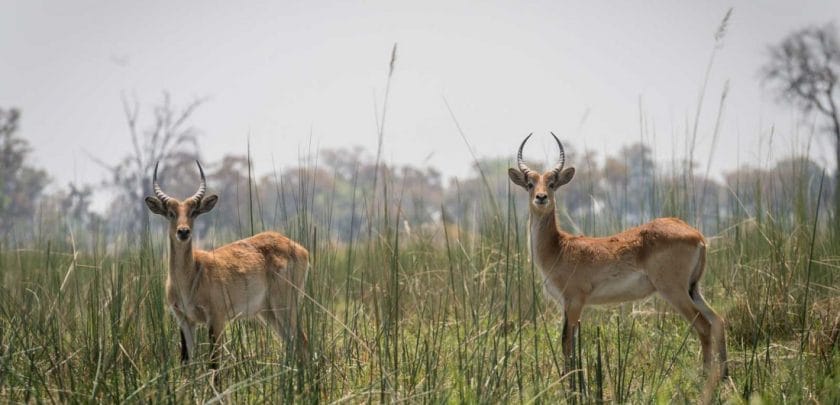 This highly adapted antelope is great to see in Botswana. They can submerge themselves in the shallows with only their snouts sticking out and are excellent swimmers, no easy feat for a buck. Read more about them here.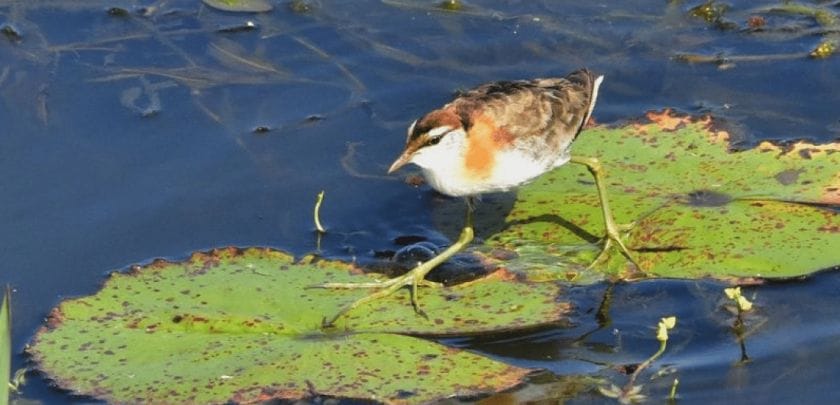 If you see a pretty, long-legged bird skirting across the water, you might not believe your eyes at first. The Lesser jacana uses its uniquely splayed feet to balance on large water lily pads, making it look like they are walking on water. Take a look here.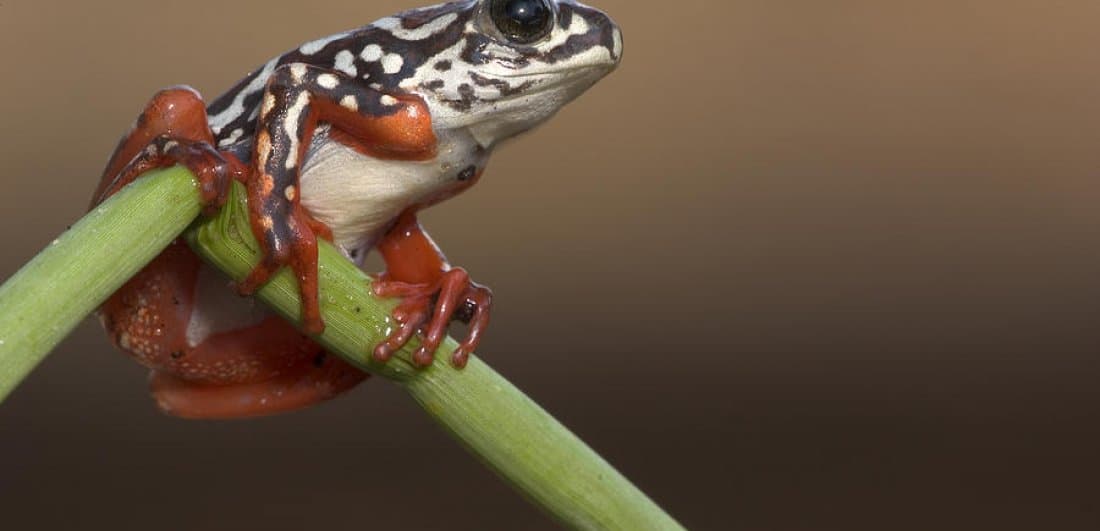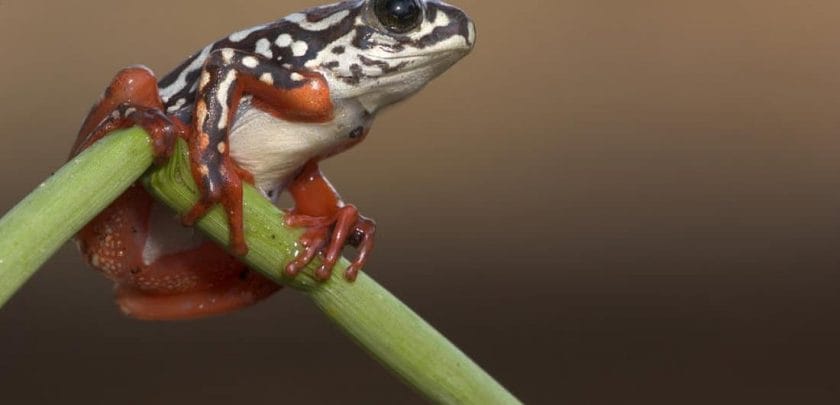 This beautiful is tiny, so you might miss him. Both sexes are beautiful; the males having a reddish marbling pattern, while the females are white and speckled. Their colouring depends on their age and breeding cycle. Learn more about one traveller's experience here.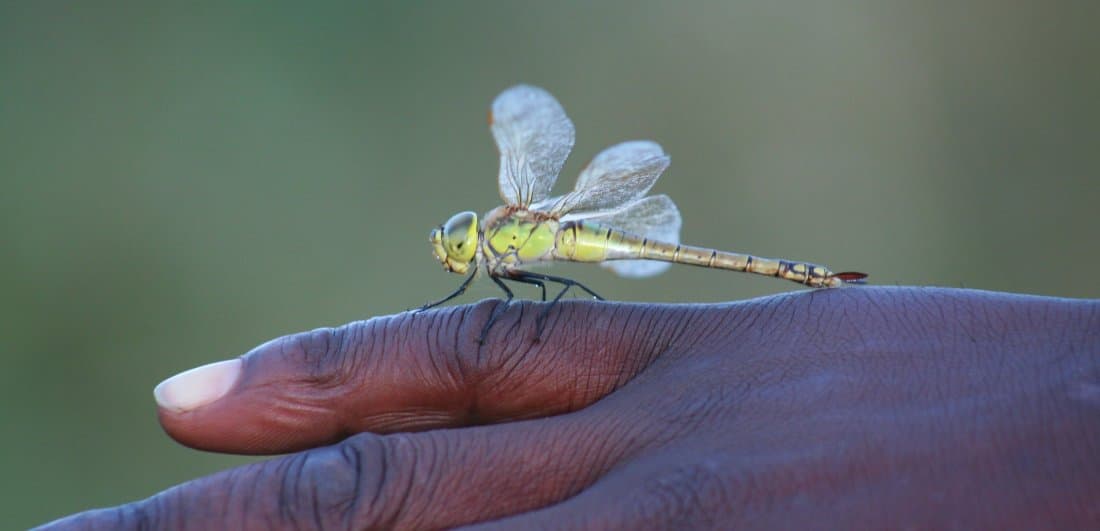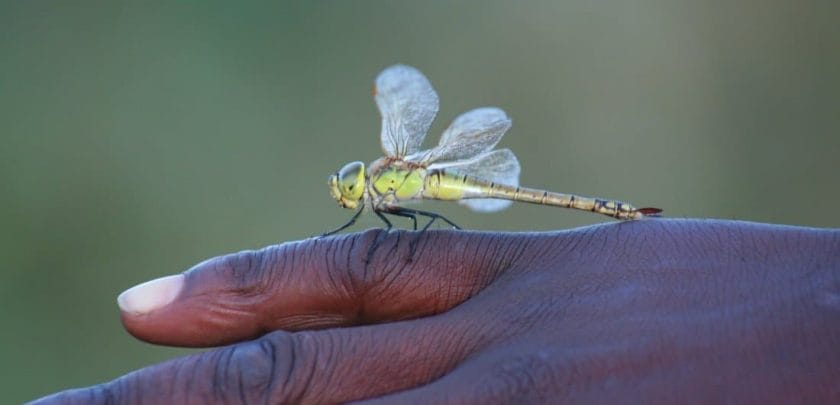 These pretty insects can be found all over the Delta. They differ in colour according to their sex and age. See more about identifying them here.
Travel tips
It is imperative that you use ample sunscreen on a mokoro excursion. The blazing sun reflecting off the water is a recipe for sunburn. A hat will also help shade you from the heat. Shoes with rubber soles are best to avoid slipping and for comfort. You'll regret not bringing a pair of binoculars and a camera.
This article was originally published on the fantastic website Africa Encompassed. Visit them to read the full article.