Lion Sands Tinga Lodge forms part of the world renowned private reserve of Sabi Sands in the south of Kruger National Park, which means first-class luxury, excellent wildlife experiences and sublime views over the Sabie River from a private balcony. If you're looking for a luxury South Africa safari experience, you've come to the right place.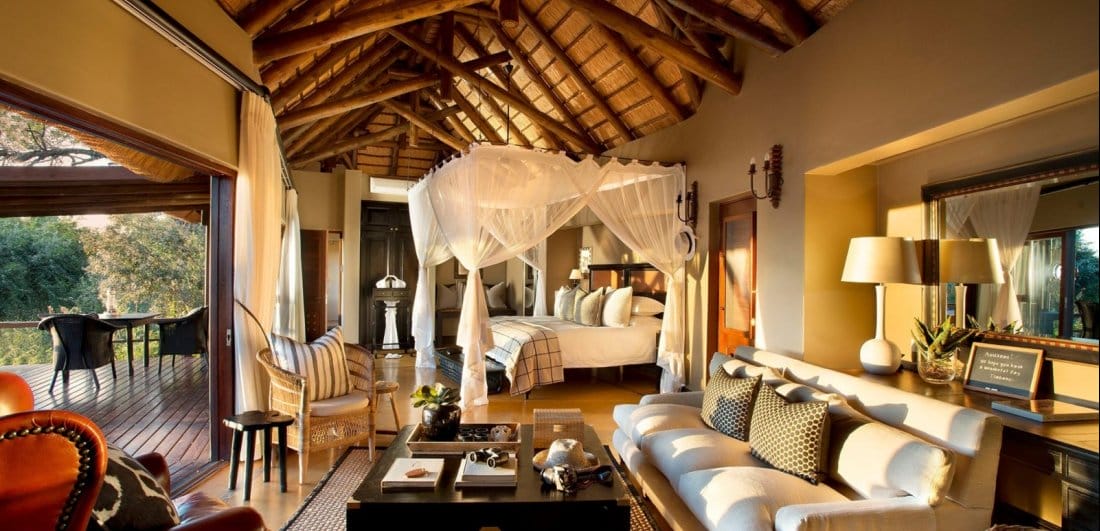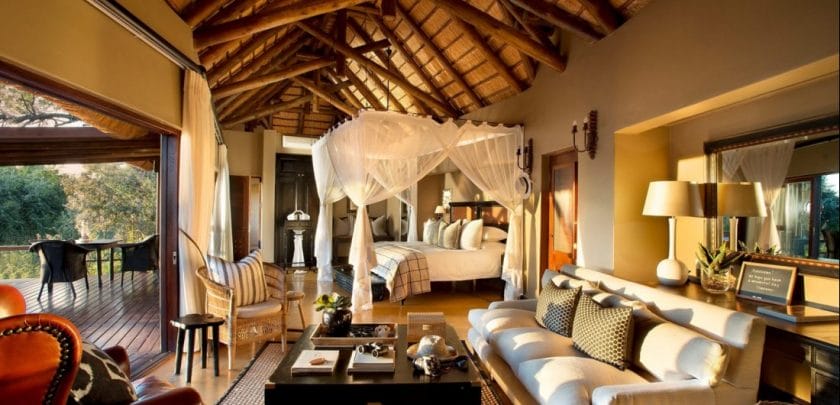 Modelled on an old frontier-style feel, Tinga Lodge couples a bygone era with modern, refined finishes that reflect the level of luxury one can expect from this stunning and comfortable lodge. Nine suites are available at Tinga, in keeping with the private and intimate feel of the space. However, it is the exceptional quality of service that makes Lion Sands Tinga stand out from the rest. One can expect a personal butler, personal field guides (who are highly regarded for their knowledge and experience of wildlife), great dining and food service (full day meals, plus some more) as well as personalised activities for children.
In fact, Tinga Lodge is very family-orientated. Children over the age of ten are most welcome at Tinga and while you have a private moment, your child will enjoy a variety of fun and educational safari activities such as sports, crafts (including cake baking and decorating), morning family game drives, bug CSI and immerse experiences that will keep the kids busy for hours while you go for a spa treatment or one of the many excursions available. Open game drives are a particular favourite, with the Big Five you've always wanted to see right on Tinga's doorstep.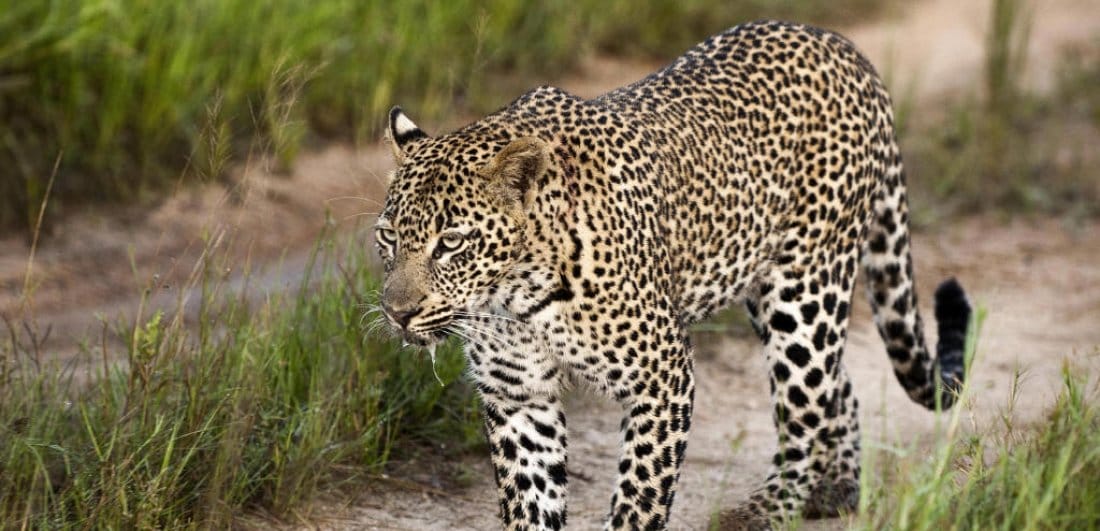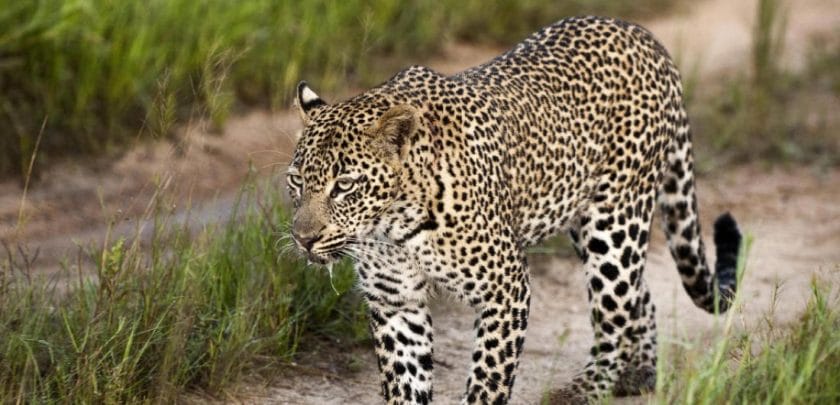 In addition, guests will have access to all modern amenities, including free wireless, private plunge pool, library, wheelchair access, air conditions and plenty more. As stay at Tinga Lodge is highly recommended for guests who are used to the finer things in life.
Our rating:
Luxury Level: 5/5
Malaria-free: No, but considered a low-risk area
Activities: Game drives (two per day), cultural tours of the local area, bush walks, hippo experience, nature talks and star gazing in the special 'star bed'
Wildlife highlights: Hippos, big cats (leopards are highly concentrated in the area), Big Five. Birds include babblers, storks, owls, eagles, raptors, Fork Tailed grongo and Bateleur.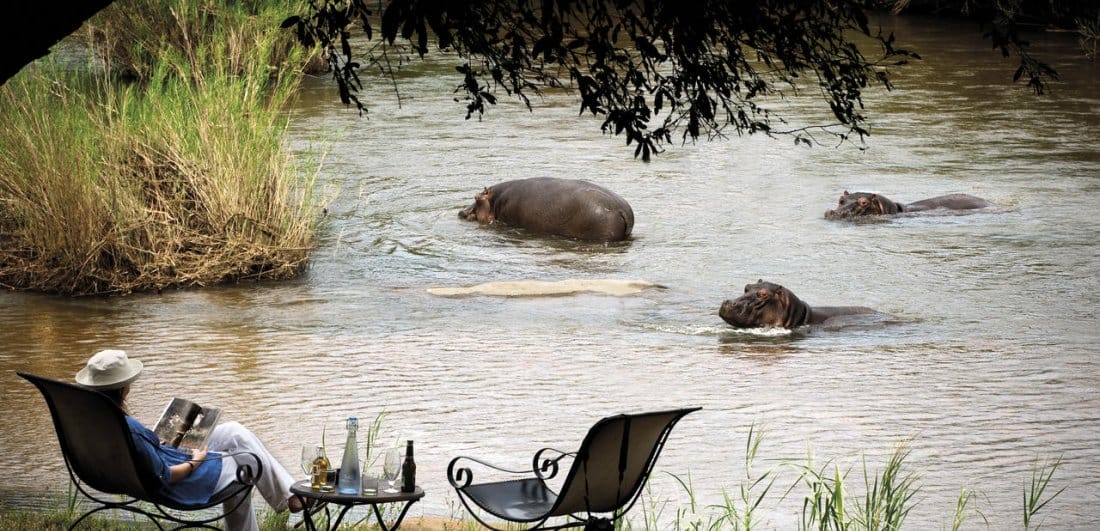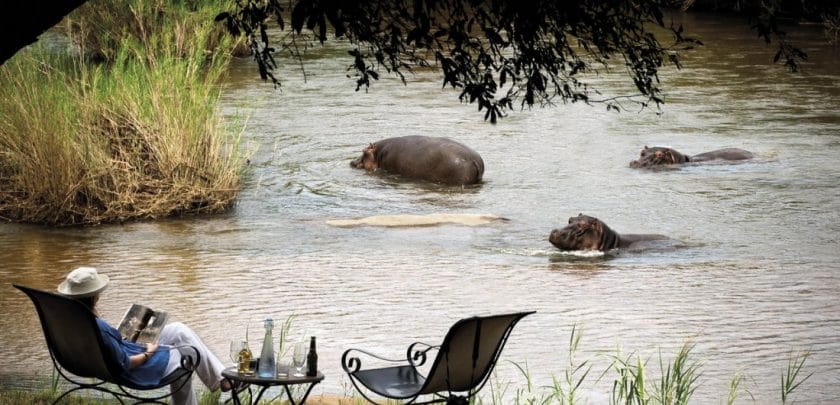 Best time to go: Game-viewing is exceptional all year round but go during March to October if you want to avoid the rains. Bird watching is wonderful between October and April.
Type of traveller: Honeymooners and families

Click to stay at Lion Sands Tinga Lodge with this customisable safari itinerary
What previous guests had to say:
The best accommodation bar none!
" I didn't expect to be served the best hotel food we've ever tasted four times a day! (Breakfast,Lunch,High Tea,Dinner). The last thing you'll feel here is hunger but prepare your appetite as every meal is exciting and different! I doubt if any other lodging could top what we experienced in Tinga Lodge. It is a solid 10 stars for us! We hope to be back again and bring our friends and relatives with us! Thank you Tinga Lodge team for making our stay perfect! Don't think twice! Stay here! You won't regret it!," Redstone 1365, Philippines.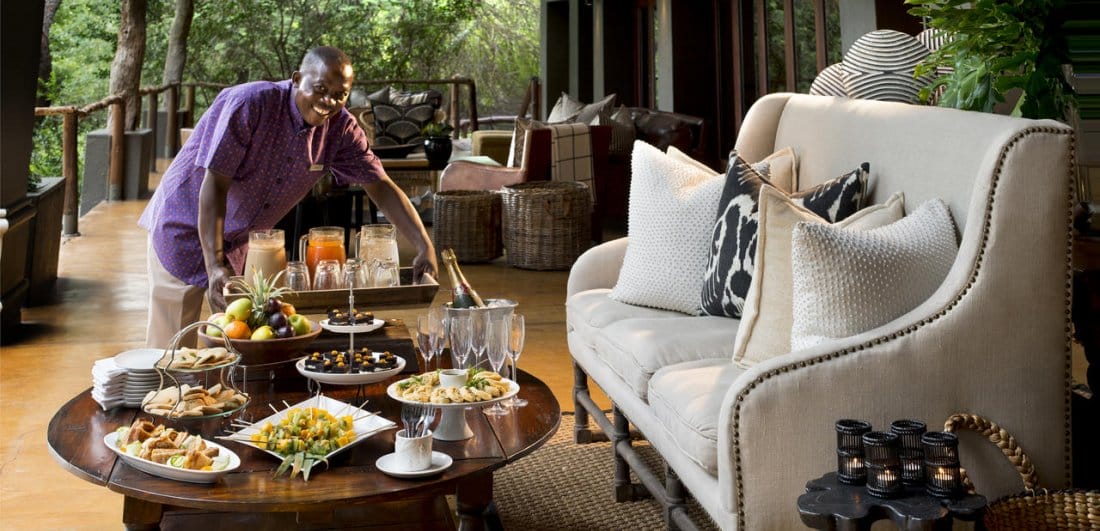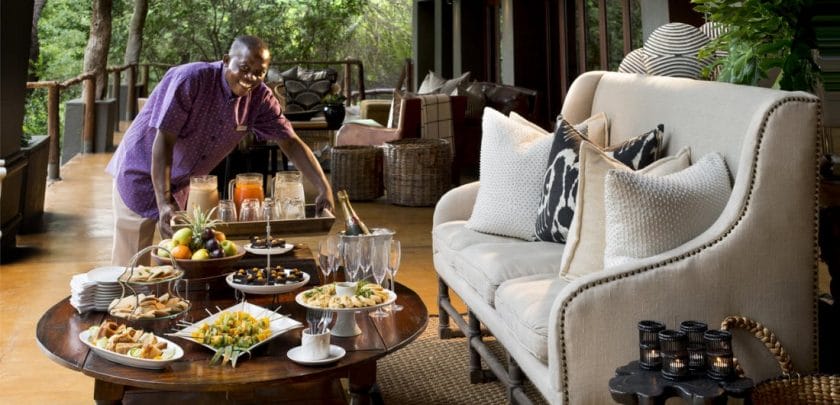 A truly memorable experience
"If you want to have a safari experience but not forgo the personal comforts, Lion Sands is for you. The accommodation is private, luxurious and clean. The food was amazing and you seemed to have food and drinks all day! The Ranger and Tracker were very knowledgeable and personable – they went out of their way to make the guests experience memorable – many animal sightings. Would definitely go again," mcam 2018, USA.
Amazing!
"This was a trip of a lifetime and it surpassed my expectations!. Everything was top notch and everyone at the lodge was friendly and helpful. This has been the BEST place I have ever stayed and the total experience was unbelievable. A special shout out for our tracker and ranger – George and Thovi- they were the best. Incredible. Thovi has a fabulous personality, explained everything to us, and kept us engaged and informed. All the little touches the lodge did – the mid-way drinks, the crepes at the water's edge will always stay in our memories," Aunty Candy, Cape Town.
Please contact us if you'd like to include a stay at Lion Sands Tinga Lodge. Remember, you can opt for mixed accommodation safari to keep costs down.