June to October may be the low season in Cape Town, but there's never any want for things to do. One of the most exciting and celebratory events is the annual passing of whales along the coastline of South Africa. There is something so magical about seeing these enormous creatures breaching, tail-slapping and blowing as they make their journey through the wonderous ocean.
Cape Town and its surrounds happen to be one of the best places to whale-watch, with thousands of visitors both locally and abroad joining in on the action each year. There is even a festival to honour the experience.
This brief guide will let you in on some of the important things to know about seeing our treasured cetaceans:
What will I see during whale-watching season?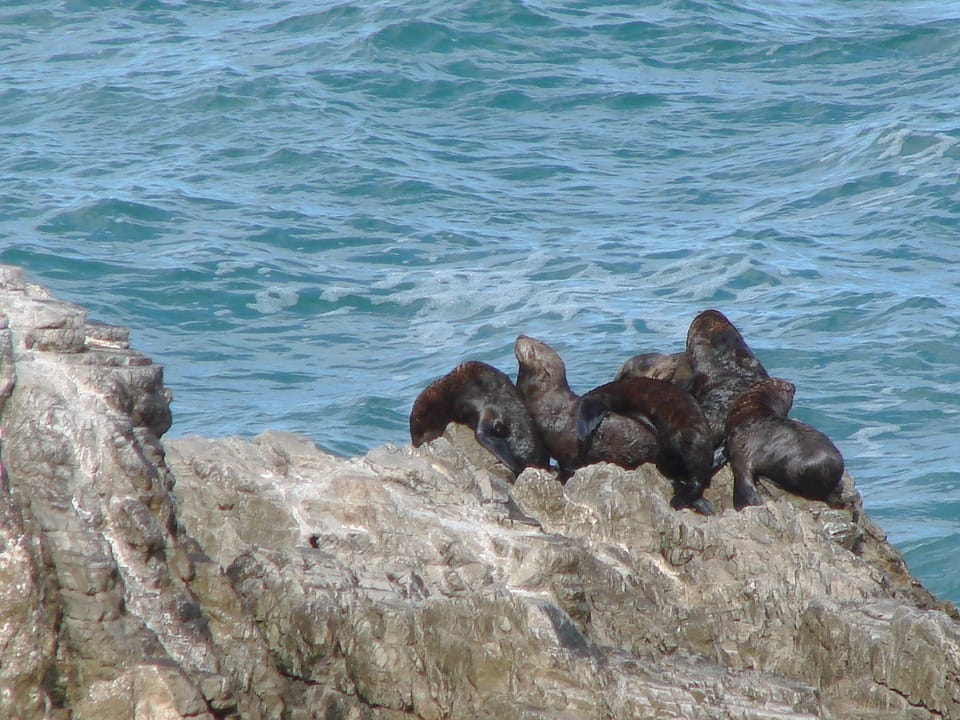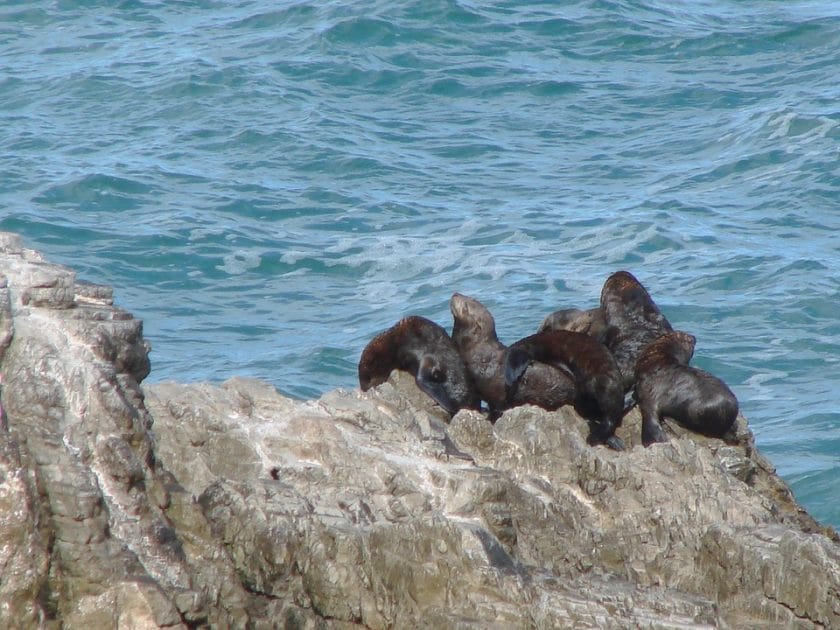 Cape Fur seals enjoying the pale winter sun
The most sighted whale is the Southern right, known for its elongated mouth. In addition to these, you may see:
Humpback whales
Bryde's whales (rare)
Minke whales (rare)
False killer whales (rare)
Orca
Common and Bottlenose dolphins
Humpback dolphins (rare and endangered)
Great white sharks
Cape fur seals
Coastal birds, including penguins
When can I see the whales?
The general period runs from June to October or early November. The Southern right whale will stick around during this period to calve. The Humpbacks arrive a bit earlier (around May) on their way to breeding grounds in Mozambique and Madagascar. Other whales will calve heavily during July and August. Despite the fact that Bryde's whales can be found in our waters year-round, they are difficult to spot.
What is the best way to see whales in South Africa?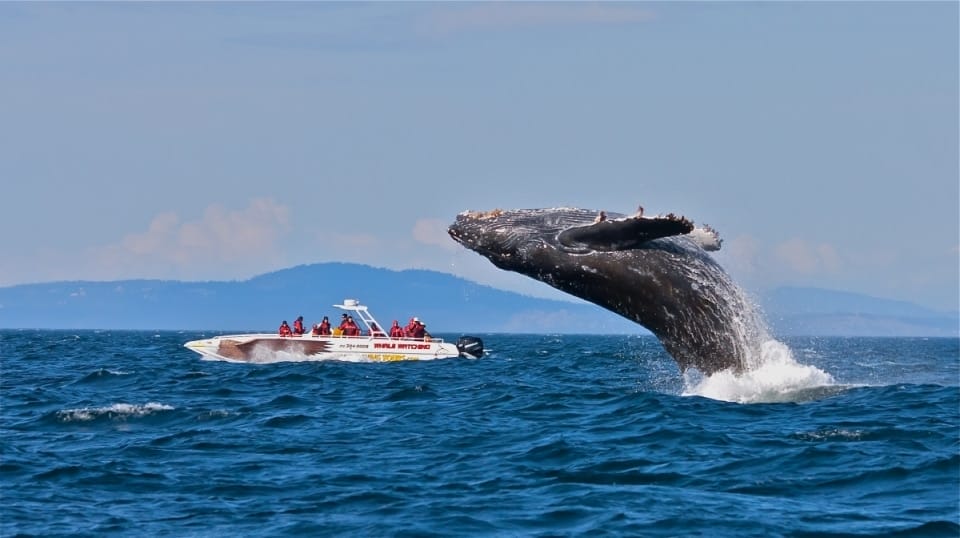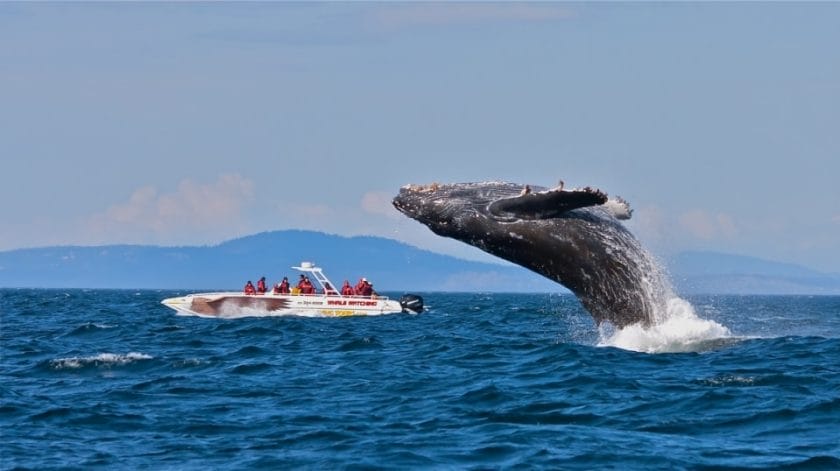 There are three ways to observe these gentle giants; on land, from the air and by boat. While land-based is the more affordable option, boating excursions are conducted by various tour operators along the coast. Day trips on the water are a lot of fun and there is nothing quite like seeing a whale (relatively close up). They allow for greater photographic opportunities and offer insight into a whale's' intriguing behaviour that can be both awe-inspiring and amusing.
Aerial flights can be costly and there is nothing like observing whales with the sea breeze on your face, it's just a more pleasurable experience.
Which tour operators should I use for whale-watching by boat?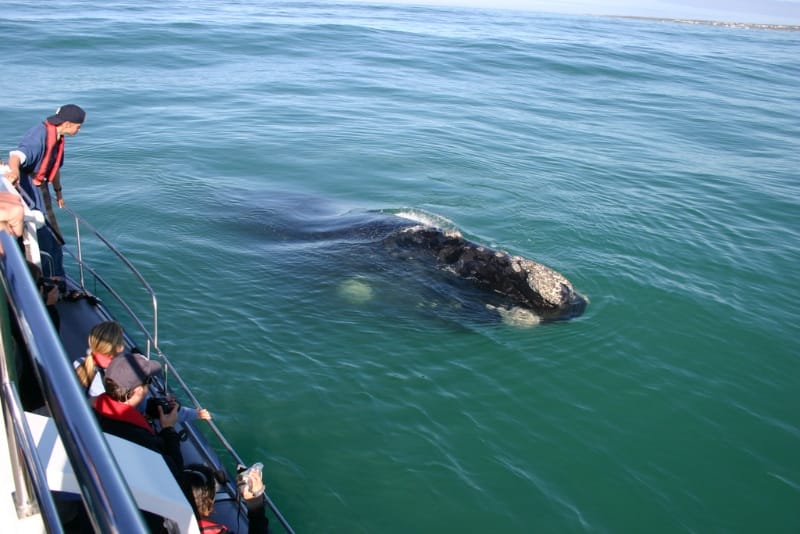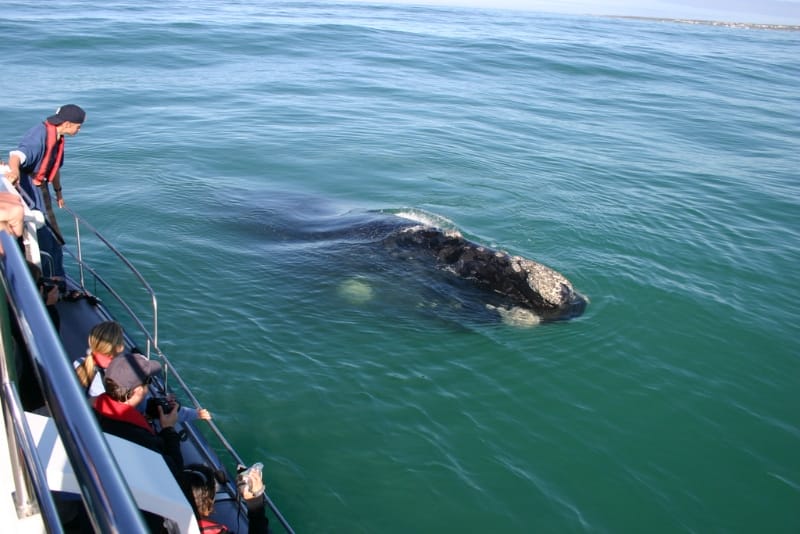 Dyer Island Cruises is a certified member of Fair Trade Tourism
Cape Town and surrounds were once grounds for whaling, which significantly reduced whale populations. Whaling in South Africa was banned in 1979 and the emphasis now is on the conservation and protection of our precious marine life. Unfortunately, not everyone plays by the rules.
Some boating operators do not respect the ocean, nor the delicate ecosystem that supports our marine life. Harassing, crowding and getting too close to these animals scares them away and can be potentially fatal to the whale. These operators often do not have whale-watching permits, or any passenger safety requirements in place, making a trip with them extremely dangerous.
Good tour operators often work closely with local conservation bodies and some even lead non-profit initiatives to educate children about the value of marine life. Look out for a tour operator that is a member of the Blue Flag eco-label and Fair Trade Tourism.
There are strict laws governing the whale-watching industry so please do report any suspicions you may have about a tour operator or anyone who says you can feed, touch or swim with whales in South Africa.
Hermanus Whale Festival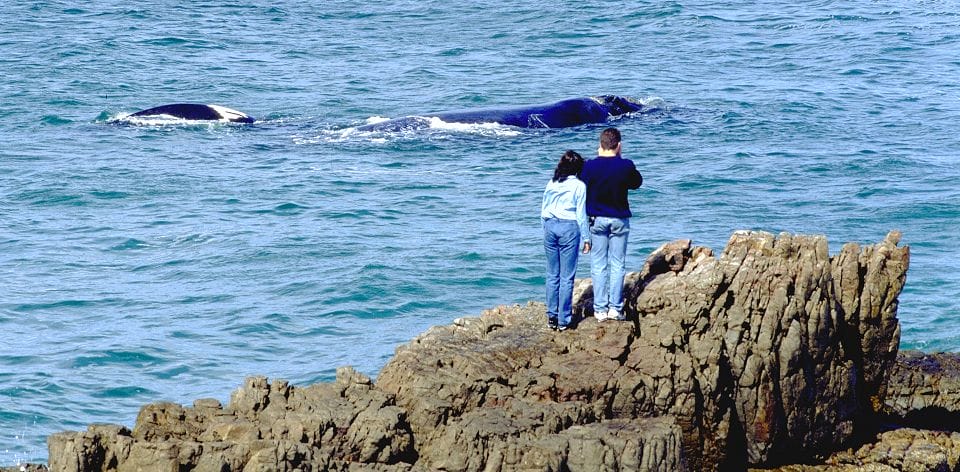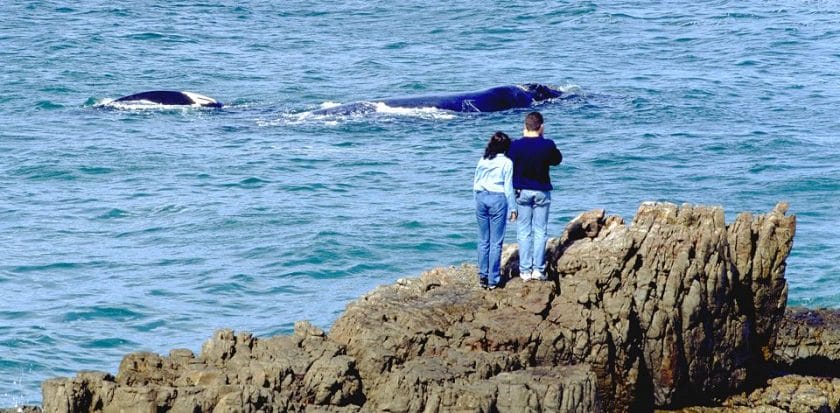 This annual festival is great for a weekend getaway with the family. It's not just about whales though. There are stalls selling homemade wares and crafts, educational activities for the kids, music, street parades and car shows. Enjoy some fresh seafood at any one of the great restaurants littered through the town.
If you'd like to go whale-watching on the beautiful South African coast, let us advise you on where to stay and how to include this experience in your South Africa safari.
Travel tips: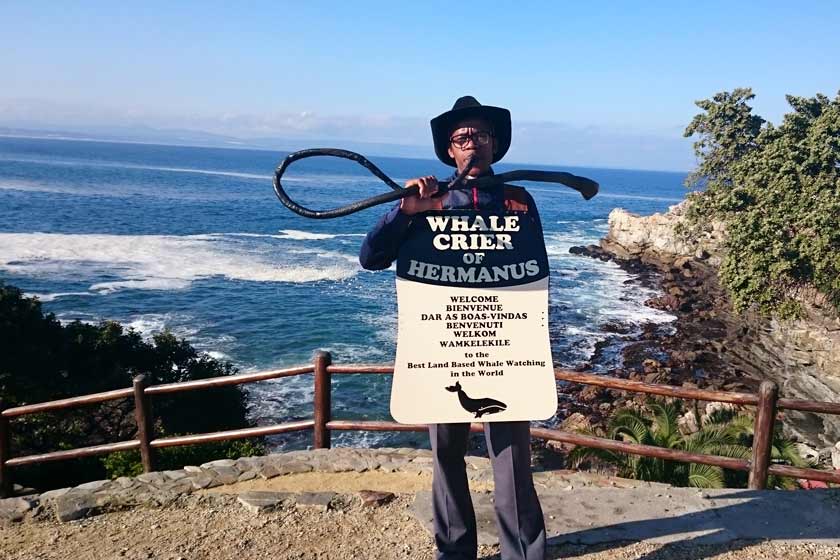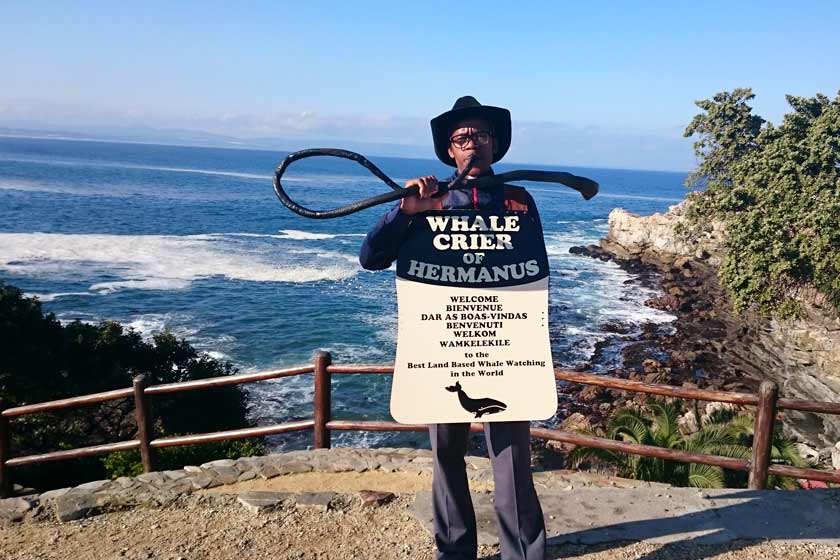 Look out for the resident whale crier, who alerts the public to whale sightings around Hermanus
It is worth phoning a whale-watching tour operator before your trip to check on the latest sightings.
Be aware that Great white sharks will avoid areas where there are orcas
Children under the age of five usually board a boating excursion for free
Pack a pair of binoculars, sunscreen and a sun hat. You will still get sunburn even if it's winter and there is cloud cover.
Look out for a designated "whale crier" if you're whale-watching from land. They are tasked with signalling where a whale has been spotted. They use a piece of dried out kelp to create audible codes that can be deciphered on the board around their necks.
Feature image credit: Mike Lloyd