No other country in Africa, and few anywhere else in the world, offer a diversity of attractions to rival South Africa.
South Africa is one of the continent's finest Big Five destinations. The likes of the Kruger National Park and Hluhluwe-Imfolozi Game Reserve have all the amenities and attractions one would come to expect from world-class wildlife destinations. While adjoining private reserves such as Sabi Sand and Phinda rank among the world's most luxurious venues for all-inclusive guided safaris. Importantly, when it comes to families with young children, South Africa is unique in that several of its most alluring Big Five reserves - for instance Madikwe, Pilanesberg and Addo Elephant National Park - lie within regions that are 100% free of malaria.
Wildlife aside, South Africa's 2,500km coast line is one of the most varied in the world. Split between the warm Indian Ocean and cooler Atlantic, it is studded with idyllic sun-kissed swimming beaches, but also embraces everything from the subtropical forested dunes and coral reefs of iSimangaliso Wetland Park to the craggy windswept cliffs of the Cape and Robberg Peninsulas.
Sounds intriguing doesn't it? However, planning is key. We've compiled a list of things you can expect in South Africa during July, August and September. Take a look:
South Africa in July
July is an ideal time for beach holidays on the Indian Ocean coastline of KwaZulu-Natal, which tends to be temperate to hot over the nominal winter months, and very dry. Conditions on the coast of the Eastern and Western Cape are less predictable. The conditions will continue through the next few months.
Game viewing in the Kruger Park and other reserves tends to be good in the dry season, as animals congregate close to perennial water sources and the undergrowth clears to improve visibility.
July usually heralds the start of unrivaled whale-watching season in Hermanus and the Western Cape.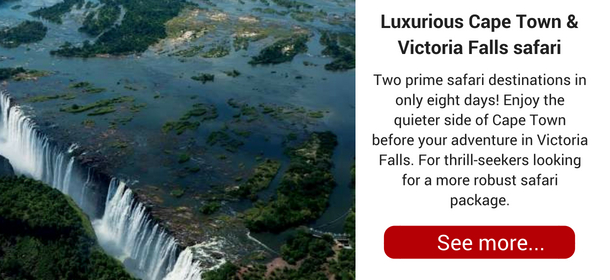 Accommodation in tourist areas picks up over this period because it coincides with the long mid-year holiday break for South African schools.
Hikers should be alert to the substantial risk of snow in the Ukhahlamba-Drakensberg over June/July. The 11-day National Arts Festival, the premier event of its type in South Africa, is held in Grahamstown over early July.
South Africa in August
Johannesburg and the highveld is mild to cool by day, cold at night, and dry. Cape Town and the Western Cape is warm by day, cool at night, and receives regular rainfall.
The Kruger Park and surrounds is hot by day, cool at night, and dry; this is considered South Africa's high season, which means you'll be spending a few more bucks on a safari. Well worth it though.
Accommodation in tourist areas is usually very quiet in August.
Taking everything into account, August is one of the best months to visit South Africa, particularly if your main interest is safaris rather than beaches.
South Africa in September
Spring is a magical time in the Northern and Western Cape, with wildflowers bursting into bloom along the West Coast outside Cape Town and far north in Namaqualand.
This month is a great time to visit the Western and Eastern Cape before the busy summer season starts. The weather is mild with stunningly sunny days.
September-November is peak whale-viewing season in Hermanus and the Western Cape as the cetaceans congregate in large numbers along the coast on their way to the Indian Ocean.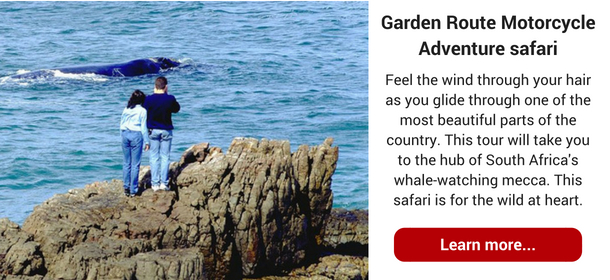 Tourist areas may fill up over the short spring school holiday that usually takes place in late September/early October.
For more information about when to go to South Africa, contact us here.
---