Hogsback - South Africa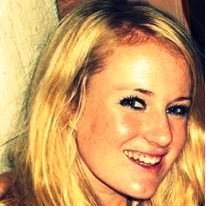 Tracy Thomas
Travel writer
Instagram: @trac_lee
www.introspectivetravels.wordpress.com
Hogsback in the Eastern Cape of South Africa is one of the most romantic destinations in Africa. We stayed at Away with the Fairies in a little cabin in the forest. Our days were spent hiking in the mountains, exploring the forests, discovering waterfalls and enjoying some of the local cafes and restaurants in the town. The highlight was experiencing bathing in one of the most scenic bathrooms in the world: a bathtub above a valley with a breath-taking view.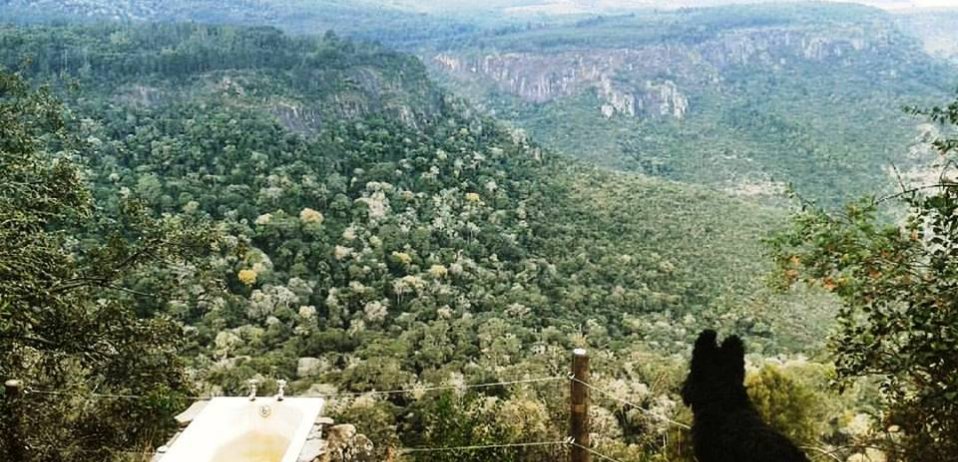 Take a bath with some of the best views on offer anywhere in the world - photo by Tracy Thomas.
Overberg - South Africa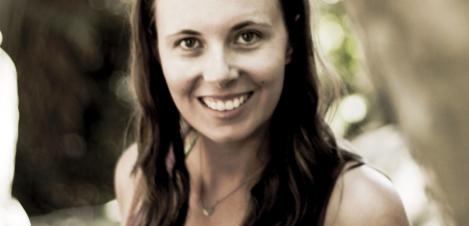 Bridget Williamson
Travel writer
Twitter: @BridgeeW
Instagram: @bridgeew
For anyone living in Cape Town or just visiting the Mother City, the Overberg region is the perfect destination for a romantic getaway. It's a beautiful two to three hour drive from Cape Town, with lots of little spots to stop along the way to pick up a few treats for your romantic hideaway.
The Overberg is quiet, with lots of secluded spots to feel like you're the only two around, with beautiful beaches to spend some one on one quality time.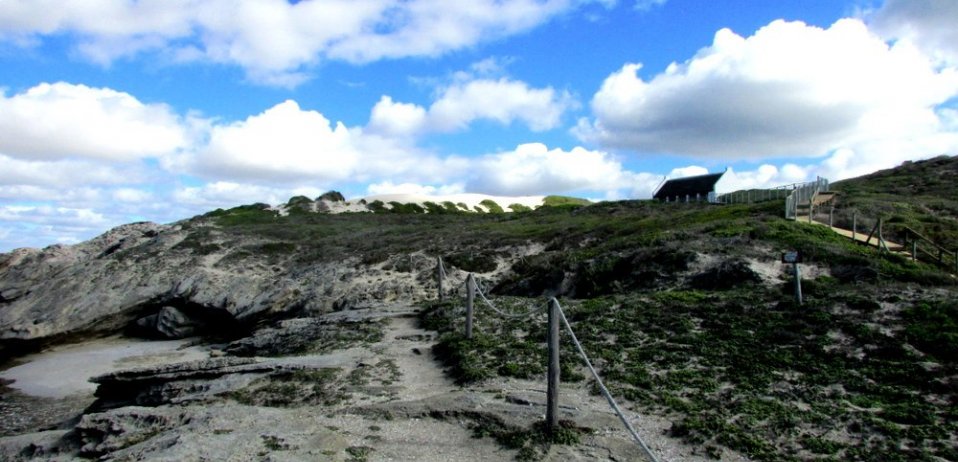 The Overberg in the Western Cape, of South Africa is a wonderful location of untouched beauty - photo by Bridget Williamson.
Cape Town - South Africa
Jacqui Cooks
Travel writer
Twitter:@thejaxblog
Instagram:@thejaxblog
I know this may sound biased as a Capetonian, but there really is no other romantic place in the world for me than my beloved Cape Town. I've been to the Eiffel Tower in Paris, Venice in Italy, London in the UK and nothing rings truer than that Afrikaans saying: "Oos, Wes Tuis Bes" (English translation East, West, Home is Best)
From great sunsets on the beach; to the seductive opulence of any of our fine wine estates or the perfect serenity of nature found in our exquisite luxury game safari lodges, Cape Town has it all. I am a beach baby, so for me, nothing steals my heart more than a romantic picnic for two at sunset on Sunset Beach in Cape Town, in full view of the magnificent 7th natural wonder of the world, Table Mountain. If there is anywhere in the world you would want to propose to the love of your life, or simply treat him or her, without a doubt it simply has to be Cape Town.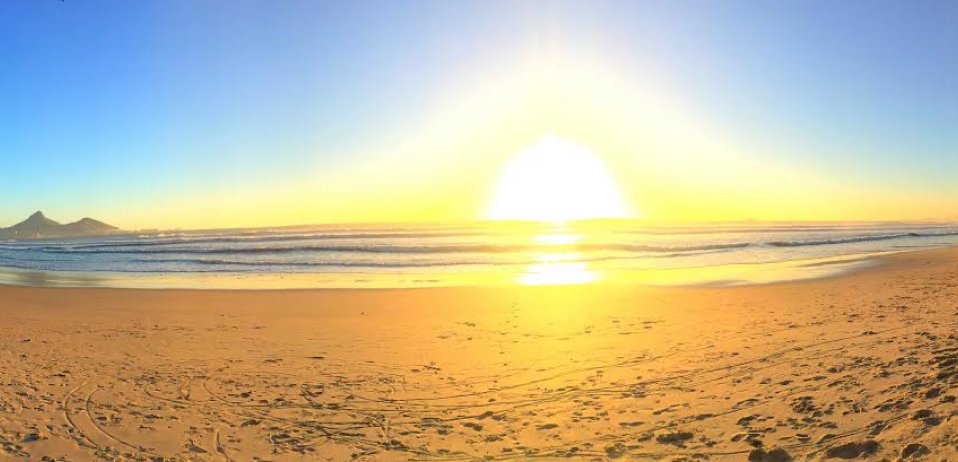 A typical Cape Town sunrise - photo by Jacqui Cooks.
Malindi - Kenya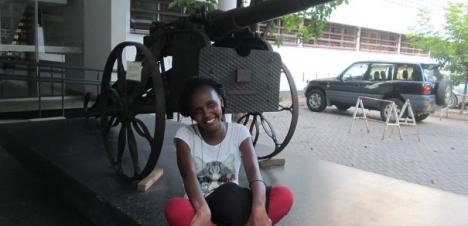 Millicent Kaimenyi
Travel Writer
Honeymoon is a special occasion and it will be more memorable when spent in Malindi, Kenya. Malindi is a coastal town with white sand beaches, magnificent hotels, delicious African cuisine and less crowded beaches.There are great historical sites, water activities and precious souvenirs on sale to take something home for loved ones.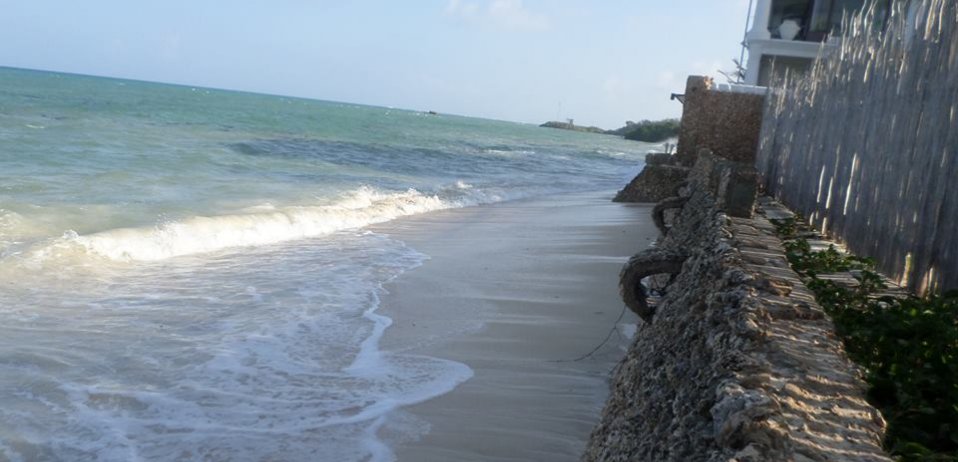 Sun, sand and surf in the coastal town of Malindi, Kenya - photo by Millicent Kaimenyi.
Zanzibar - Tanzania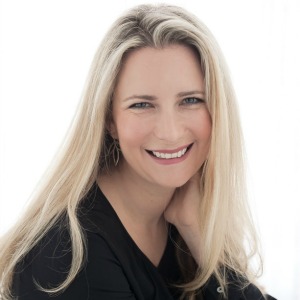 Kathryn Rossiter
Travel Writer
Twitter:@Becomingyoublog
Instagram: @becomingyou
The most romantic setting on earth is almost always a tropical beach where lazy days are spent with white sand between your toes and a warm breeze tickling your skin and swaying the palm trees over your head. Now add to this scene a traditional Dhow fishing boat slowly sailing across the turquoise horizon and you've found paradise! With its spicy blend of African and Eastern cultures, Zanzibar has to be the most romantic destination in Africa.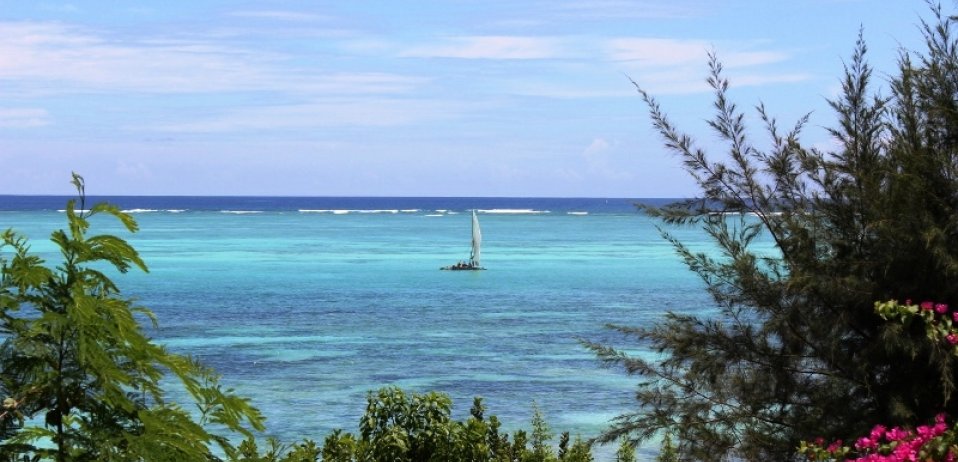 Picturesque unrivaled beauty of Zanzibar – photo by Kathryn Rossiter.
Hermanus - South Africa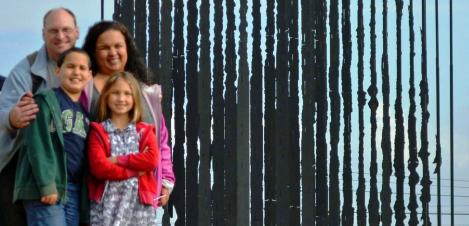 Tami Magnin
Whether you like hiking and biking or long walks on the beach, you are spoiled for choice in South Africa. If snuggling up in front of the fire with a good book sounds like your idea of heaven, you can do that too.
This time of year, why not enjoy a romantic getaway in Hermanus, just a short road trip from Cape Town? From luxurious hotels to economical backpackers, you will find something that meets your needs. From restaurants to cute boutiques, there is something from everyone in this little town. There is more to this town than just whale watching but watching these majestic creatures, raise their young in the bay can be romantic too.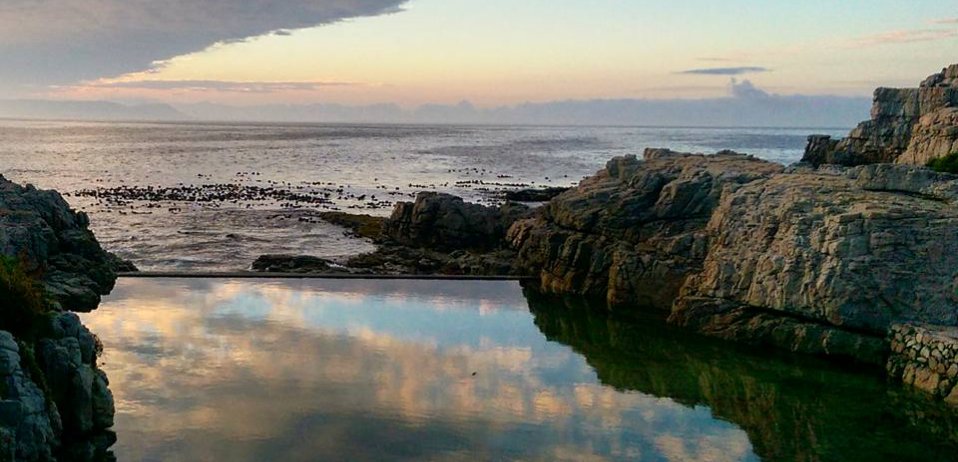 A room with a view in Hermanus - photo by Tami Magnin.
Nkwichi Lodge - Lake Malawi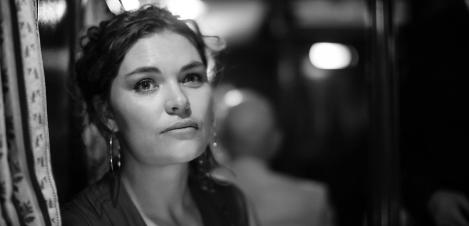 Daréll Lourens
Twitter: @the_goodholiday
Instagram: @thegoodholiday
Nkwichi Lodge lies right in the centre of one of Africa's last true wildernesses. And wilderness it is in every way. The words 'pristine' and 'untouched' come to mind almost immediately. Life is simple, there is no cell phone reception and limited other contact with the outside world. Energy is completely off grid and food is fresh, all grown organically at the community farm, the Manda Wilderness Agricultural Project. Best of all, there is no time and no schedule.
Visitors experience this special place on their own terms and at their own pace, exploring this majestic lakeside retreat and the surrounding wilderness.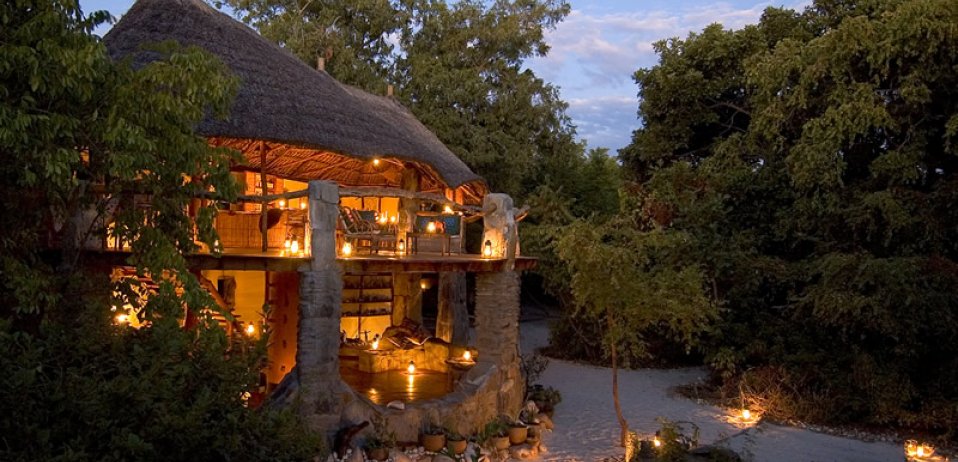 A beautiful almost tree house like lodge at Nkwichi Lodge Malawi photo -https://www.nkwichi.com/ .
Mozambique - Vilankulo & the Bazaruto Archipelago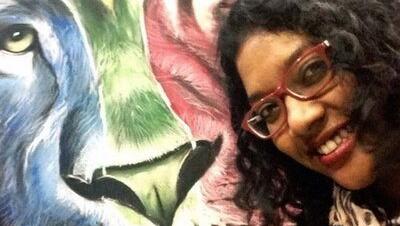 Meruschka Govender
Twitter:@MzansiGirl
Instagram: mzansigirl
"I like to spend some time in Mozambique….The sunny sky is aqua blue…And all the couples dancing cheek to cheek….It's very nice to stay a week or two." - Bob Dylan 'Mozambique'
Sun, sea, sand and tropical sunrises. The Bazaruto islands and Vilankulo ooze romance. Start your days with long walks on the white sandy beaches, then head off for a snorkel trip to the azure waters, and end off with sundowners at one of the local beach bars. For the more actively inclined, take go diving at Two Mile reef and see turtles, manta rays and tropical fish or take a deep-sea diving charter and fish for your dinner! We saw dozens of whales and dolphins on our fishing adventure. Exploring the islands of the Bazaruto archipelago, is one of the most romantic things to do - think each picnics on sand islands or island hopping on a luxury yacht! I love that the Bazaruto archipelago is still relatively cocooned from mass tourism; you can still feel alone on the beach, which is surely one of the most romantic feelings ever!
On a recent trip, I stayed on the mainland at the uber romantic Bahia Mar Boutique hotel on the Vilankulos mainland. Its great value for money, as staying on the islands is considerably more expensive.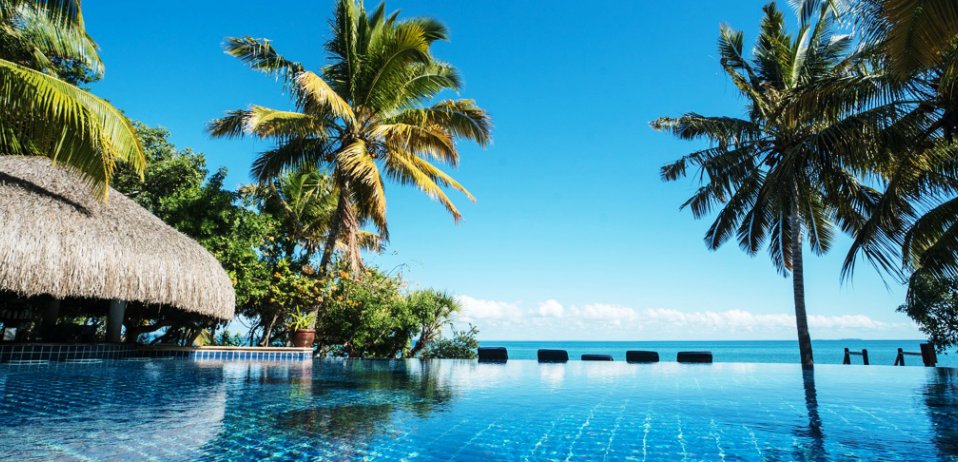 Beautiful views in beach paradise - photo by Daréll Lourens.
---