Africa is huge and home to magnificent wildlife and deciding where to go is your first big decision when planning an African safari.
Which destination should I go to?
This is the most frequently asked question from our clients. The answer to this question would be - What appeals to you and what is the most convenient? Both destinations are suitable for single travellers, honeymooners, Luxury travellers, budget travellers and families with children. Your choice of destination could be influenced by various factors - BUT remember there is no wrong choice - both destinations are absolutely spectacular.
Popular Highlights of each region
East Africa
Southern Africa
Weather
East Africa
East Africa experiences two rainy seasons and two dry seasons. The short dry season runs from late January to early March and the long dry season from June to October. In between are the short rains of November to January and long rains from late March to May with April being an extremely wet and challenging month to get around.
January marks the end of the short rains and tends to be quite green and wet. The lush, green vegetation looks fantastic at this time of year. For the migration, head to the southern plains of the Serengeti to coincide with the wildebeest calving season.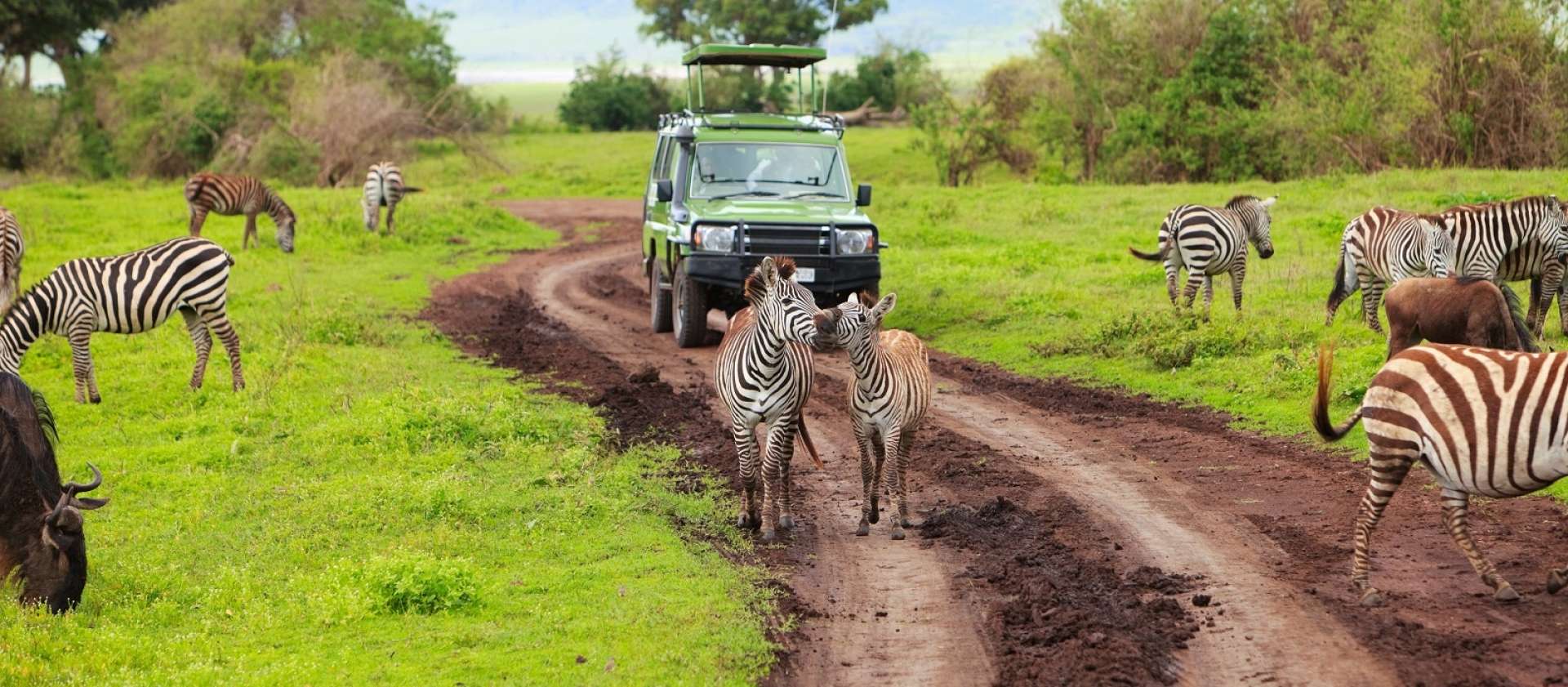 Many visitors to Tanzania / Kenya want to coincide their visit with seeing the migration, but it is worth noting that you can view the migration during any month of the year - your travel specialist will advise you which area you would need to stay in to see the wildebeest herds and experience the migration.
Southern Africa
The countries of Southern Africa generally tend to experience very hot summers and mild winters. Each season has its own unique charm. The dry season offers spectacular game viewing and the wet season sees the birth of the young with an environment that is lush and green.
The Winter months are best if you are travelling to the northern part of Southern Africa, including the Kruger National Park, Botswana, Namibia and Zambia. In the Southern part, you will experience the region at its best between September and April (Spring, Summer and Autumn).
Safari Vehicles
East Africa
Depending on your African destination and the type of safari you book, you could be in a number of different safari vehicles.
The open 4x4 Safari Vehicle is designed to carry 6 t0 8 guests. These vehicles are used at private lodges and camps throughout East Africa and will be used when clients fly to the camp they are staying at.

Hatch Top Safari Vehicles - These are modified Landcruiser 4x4's with pop-up roofs that can be closed if needs be.
Minivan Safari Vehicles - The most common safari vehicles used in East Africa are the mini-van with a pop-up roof. These vehicles are great for travelling long distances.
Southern Africa
In Southern Africa, the chances are that you will go out on a safari in one of the vehicles arranged at your lodge or camp. Vehicles used on game drives are open-sided 4x4 Land Cruisers and Land Rovers with tiered seating. Although these safari vehicles have open sides, many of them have sunshades.
Some game drive vehicles may have a bucket seat on the front of the car for the tracker - allowing this expert to watch the road for tracks and spoor which are communicated to the driver/guide.
What animals will I see?
Both East Africa and Southern Africa offer incredible wildlife sightings. The Big Five are present in both safari regions. The major difference is how many you will see. In Southern Africa, you will find a higher concentration of animals in smaller areas.
If it is the Great Migration you want to see, then you only have one choice - East Africa. This phenomenon is found in Kenya and Tanzania as well as the Masai Mara and the Serengeti - these are the only places that you will witness herds of thousands of wildebeest, zebra and antelope migrating across the plains.
Factors that could influence the cost of a Safari - East and Southern Africa
How many days do you want to be on a safari? The length of time you would like to spend on an African Safari will influence how the cost will be.
When you plan to go - Visiting most areas of Africa during the school holidays costs more than going outside the holiday period, but other local factors can also impact the cost of your safari. The majority of national parks have periods when the game viewing is better than other times. To keep costs down, try visiting during a park's offseason. This can mean less visible wildlife and, if it's the Wet season, occasionally washed-out roads, it does bring significantly lower prices, less tourists and amazing lush landscapes.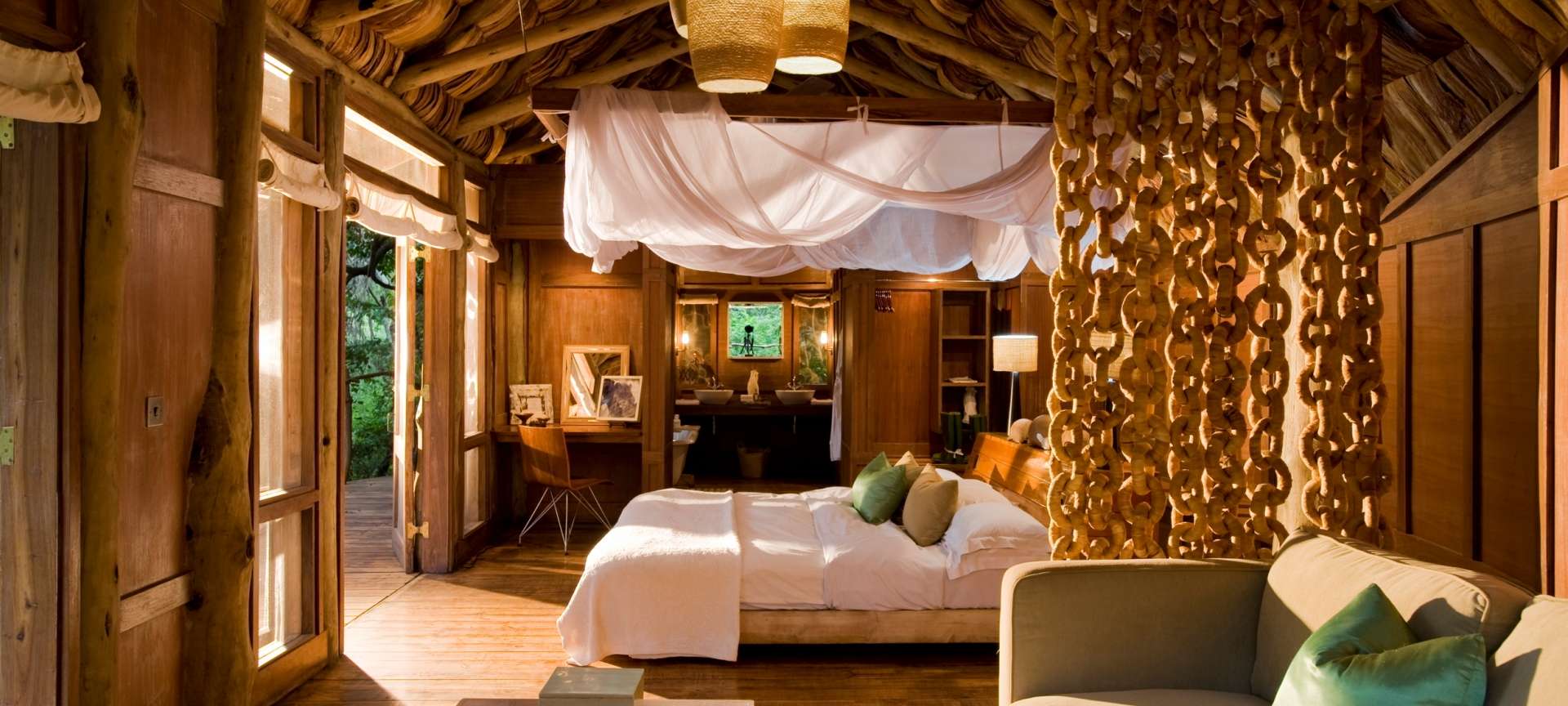 Where you want to go - You will be surprised to discover that much of Southern Africa, where park infrastructure is often better and self-drive and camping safaris easier, offers a cheaper safari experience than East Africa.
Level of Accommodation - This has a huge impact on the overall cost of your safari. So depending on your budget and preference you could choose to stay in 5-Star Luxury Lodges / Tented Camps, Affordable Lodges / Tented Camps or Budget Lodges / Tented Camps.
Location of Accommodation - Another way of saving money is by staying outside of the National Parks / Private Conservancies.
Combining an East Africa Safari or Southern Africa Safari with a Beach Holiday
Why not combine your safari with an awesome beach holiday. It's easier than you think and is absolutely doable.
Your Safari and Beach holiday will take you from iconic game reserves to tropical islands with stretches of white sand beaches.
A holiday isn't just a holiday to any tropical island, but a unique blend of cultures and experiences, a chance to bask on the sun-drenched beaches, sipping cocktails - a dream that can only get stronger once you first touch the shores.
Some popular Island destinations to include in your safari itinerary are:

Seychelles
So when you sum it all up, which is better? It's hard to say. Either way, you will have the most amazing safari experience.
Don't dream about your perfect bush and beach holiday - make it a reality with Discover Africa Safaris

---