Africa is the second most populated continent but its air traffic only accounts for 3% of the global total. That doesn't mean the Dark Continent is lacking its share of weird and wonderful airliners. In this post, guest contributor, Russell Jarvis breaks down a few of the African airline invalids as well as the movers and shakers.
Afriqiyah Airways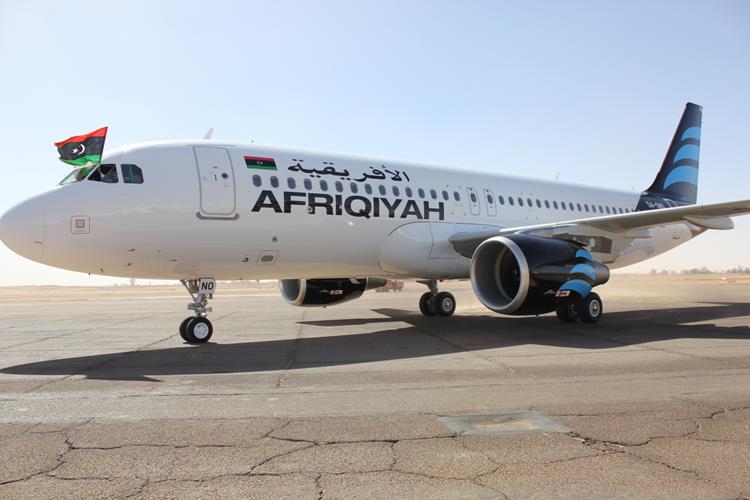 It's onwards and upwards for the national carrier of Libya which used to have 9.9.99 arranged in a square formation as its logo. The numbers stood for the date the African Union was founded, but since Gaddafi's fall, it's thankfully rebranded. The name "Afriqiyah" comes from the Arabic word for African.
Air Austral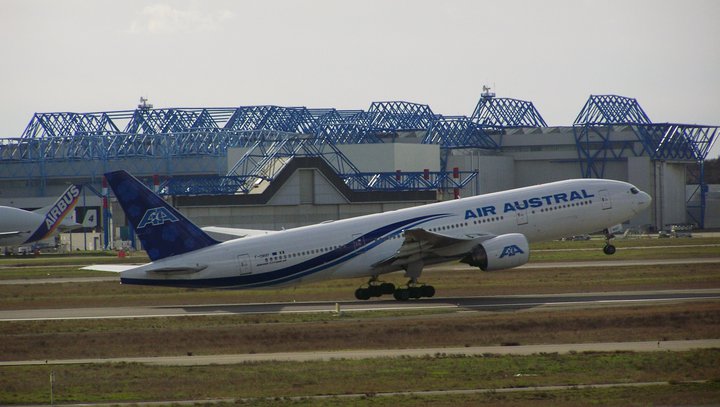 Reunion's flag carrier doesn't even fly to Australia… or Austria for that matter. Air Austral takes its name from the French/Latin word for "Southern". Why you ask? Well Reunion is in the Southern Hemisphere and it's an "overseas department" of Northern Hemisphere located France.
Air Bourbon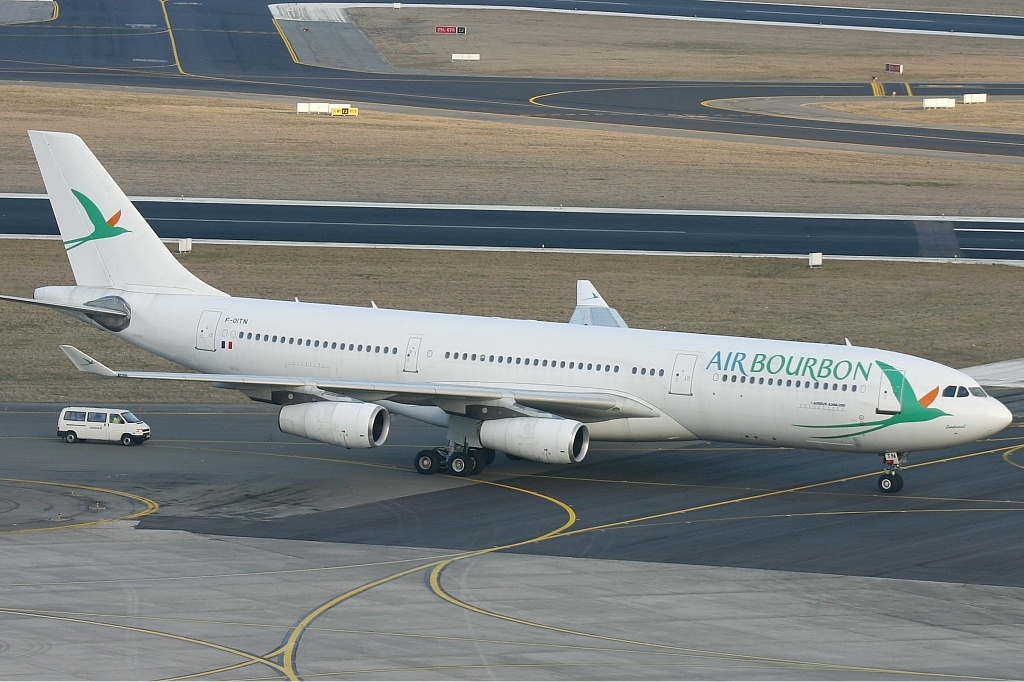 Founded in Reunion in 2002 and ceased operations in 2004, Air Bourbon's existence was short lived but that's not to say the pilots were too busy sipping on the fine whiskey that bears the same name as their airline. Financial problems forced Air Bourbon to liquidate and their sole aircraft (an A340-200) was re-commissioned to fly under a new name – Air Comores International. Sadly, this venture never came to fruition.
Bellview Airlines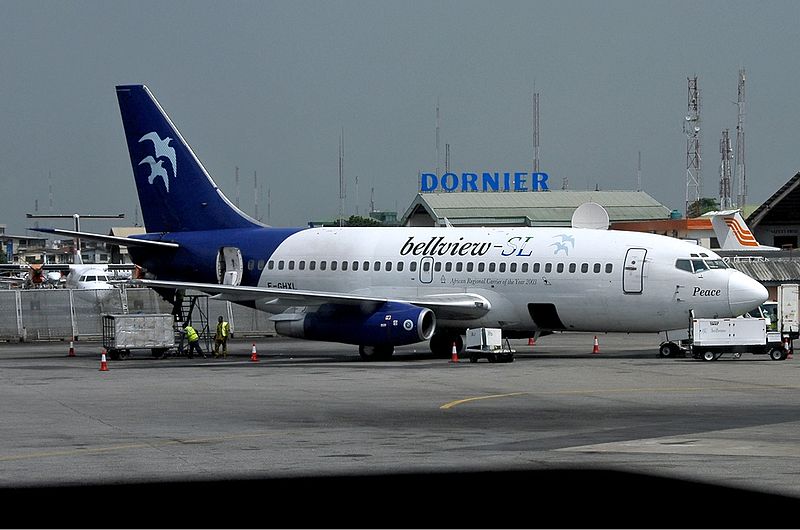 Sounds more like a dodgy neighbourhood than a credible carrier but Bellview Airlines was the name of a Nigeria based carrier that started as a Lagos travel agency in 1992. It had a pretty good run even flying to London and Johannesburg but it's since gone bust (1999).
Benin Golf Air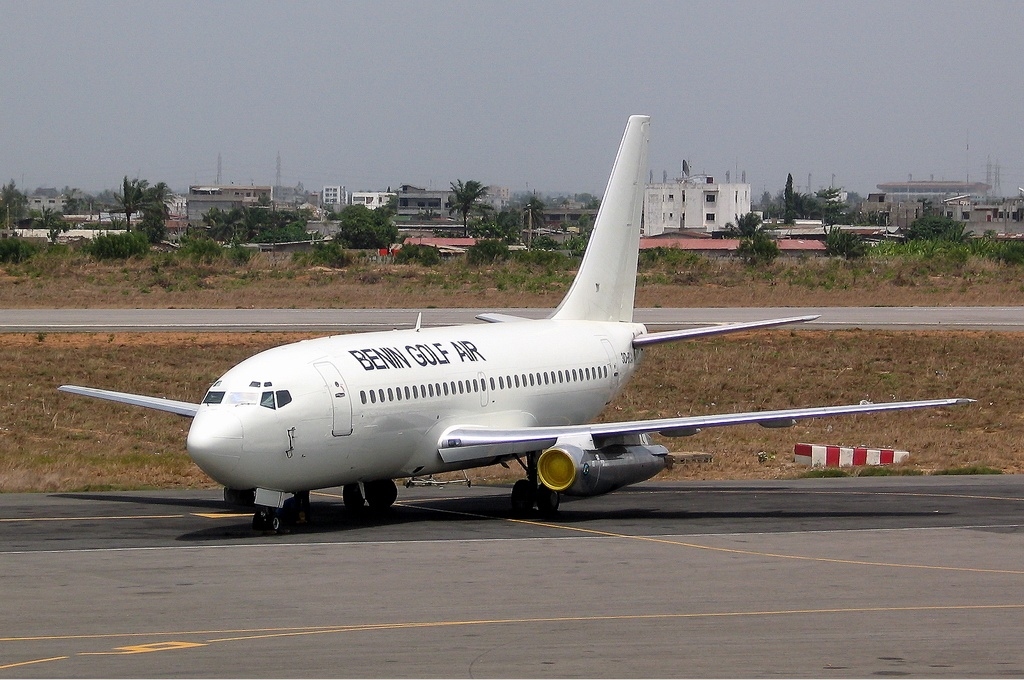 The now defunct Benin Golf Air never did transport avid golfers to dream courses around the globe. Rather it took its name from the Gulf of Guinea – the region in which it operates in West Africa ("Golfe" is French for gulf). Even when it was operational it was on the blacklist of carriers banned from operating in EU airspace.
fastjet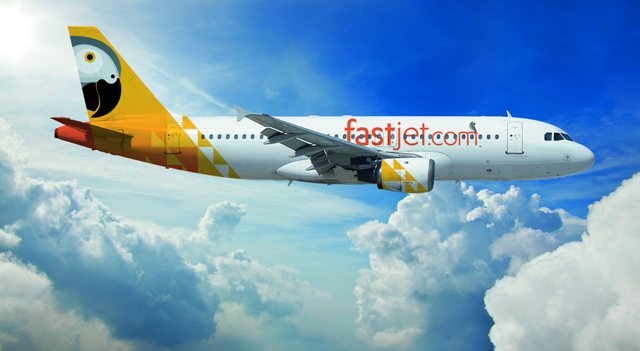 It might be unknown to you for now but that's about to change as fastjet (yes it's with a small 'f') is set to launch in South Africa in the very near future with nonstop flights between Johannesburg and its base; Dar es Salaam.
Fly540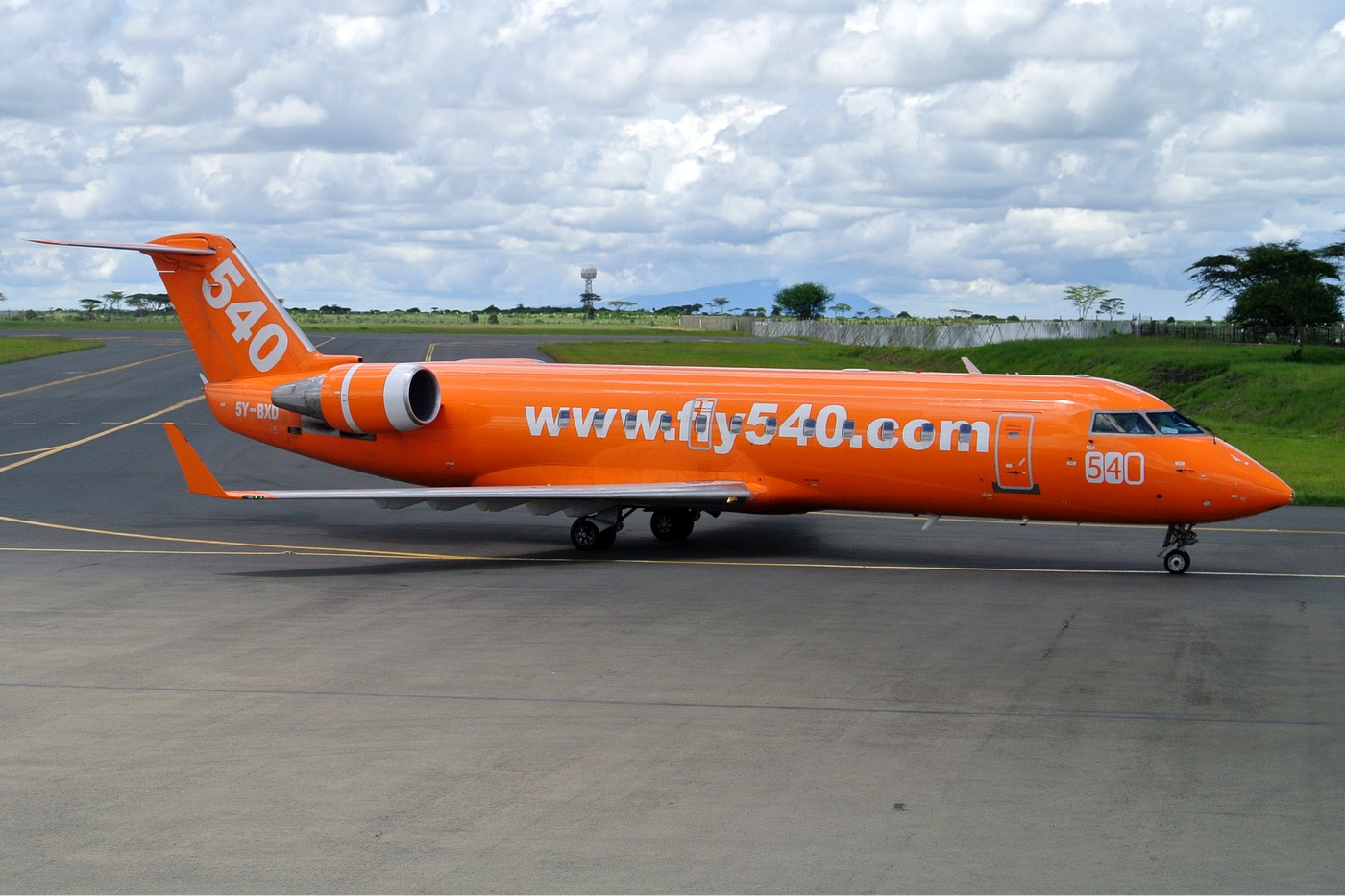 Taking its name from the low-priced Sh5, 540 flight deals it launched with, Nairobi based Fly540 boasts a current fleet size of 16 aircraft. The airline was sold in 2012 to form the basis of the new Pan-African airline fastjet, and its services are expected to be migrated to fastjet.
Gambia Bird

Oddly enough, Gambia Bird is a German owned carrier functioning from its hub at Banjul International Airport in Kanifing, The Gambia since 2012. Their fleet of two aircraft is leased from FlyNext and they operate scheduled flights in West Africa as well as flights to London and Barcelona.
Jubba Airways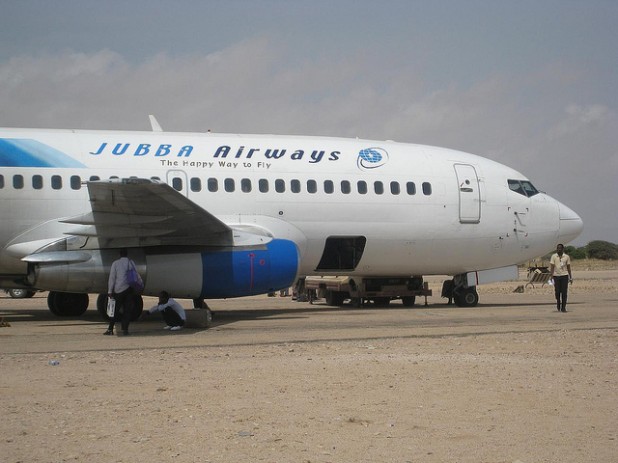 I won't blame you if by now you're thinking "Huh?!?" but I can promise you the curiously named Jubba Airways is real. It was founded in 1998 by Canadian based Somali entrepreneurs and it's still going strong with its fleet of four aircraft and ten destinations.
Marsland Aviation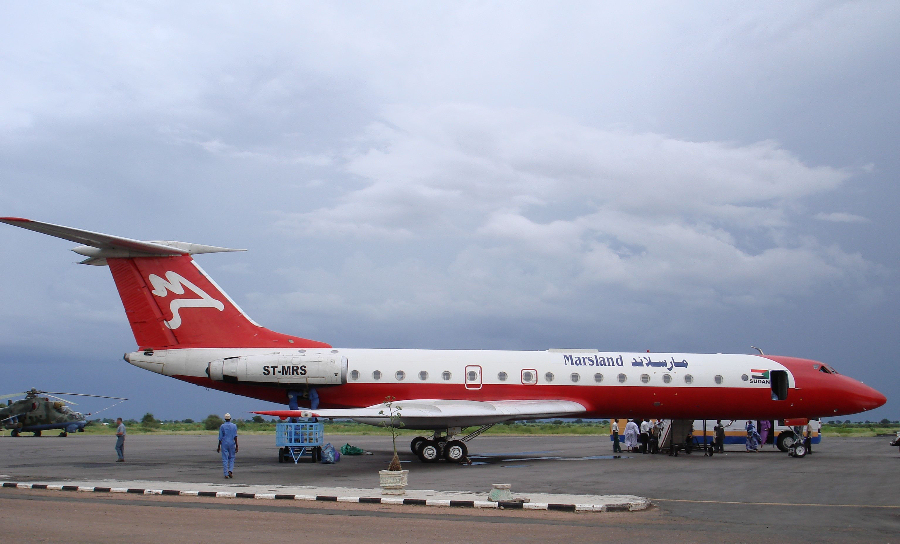 The Sudanese carrier with the celestial sounding name doesn't offer intergalactic flights like Sir Richard Branson's Virgin. Their fleet of four planes offer scheduled flights in Sudan as well as East Africa (Nairobi).
Starbow Airlines

If you were thinking they also sell cider, flour or pilchards you'd be wrong. But don't be down on yourself; after all, their name does seem fitting of some random consumable. Starbow is a Ghanaian airline flying from their hub in Accra to domestic destinations in Ghana. They won't be launching in South Africa anytime soon but they are looking at branching out to more destinations in West Africa.
TAAG Angola Airlines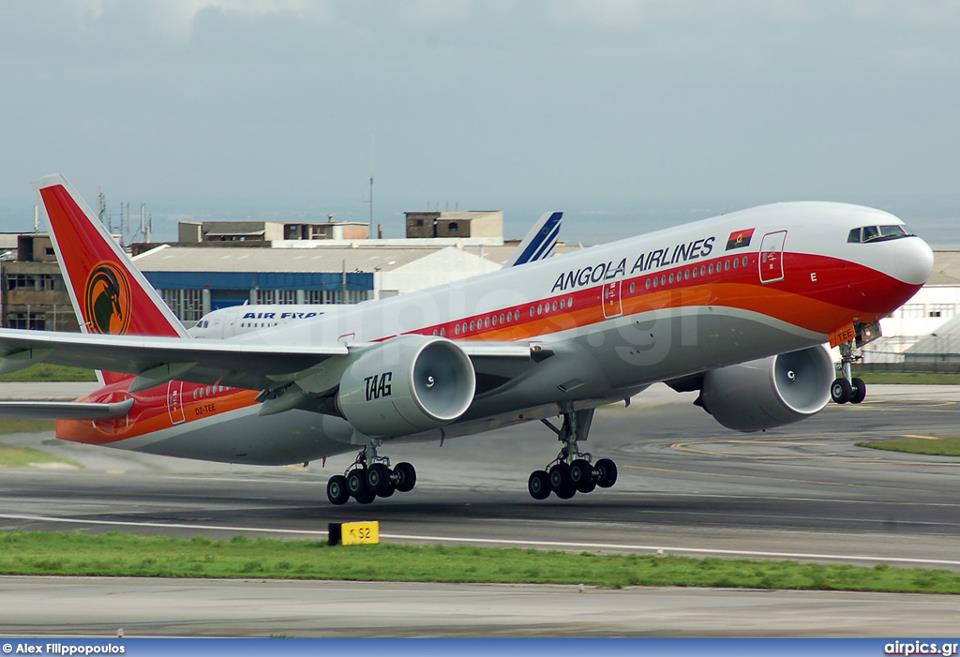 Portuguese carriers are no stranger to shortening their long names to more functional acronyms and TAAG Angola (commonly referred to as "TAG") is no different to the likes of TAP Portugal and LAM Mozambique. Based in Luanda, the airline operates domestic services within Angola, as well as medium-haul services in Africa and long-haul services to Brazil, Cuba, China and Portugal.
Some of these airlines cease to exist which is why they are African airlines that you've probably never heard of. Fortunately a handful of them have gone on to succeed and take on new heights, so consider them the next time you plan a trip into Africa.
About the author:
Russell has lived all across South Africa, but chose the Mother City as his home. He is passionate about Cape Town and enjoys sharing all that the captivating city has to offer. Russell also enjoys writing which is why deciding to work at Travelstart as a content strategist was the perfect match.
---