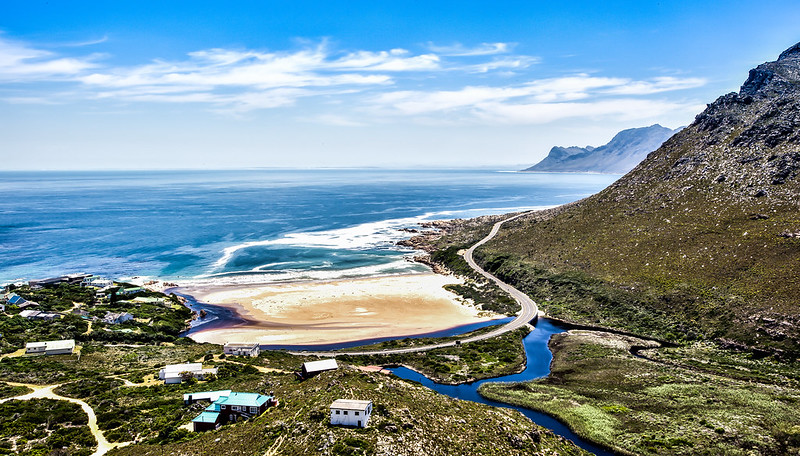 The small coastal town of Pringle Bay offers great diverse dining experiences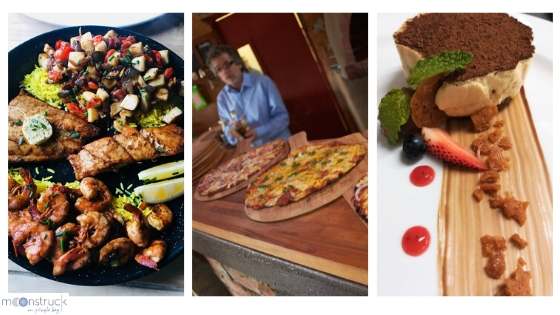 Bistro 365
The menu at Bistro 365 has something for everybody's palate. The dining experience offers country hospitality in a relaxed elegant environment. Friendly staff focus on attentive service and making you feel welcome. Local artists works for sale are displayed on the walls. Their duck or liver and onion mains are firm favourites as is their vegetarian curry. Food is presented with flair.
Hake Away
Every town needs a good takeaway restaurant, and Hake Away is just that! Beer battered hake and chips along with really tasty non-greasy calamari are firm favourites on the menu.
Hanging Rock Kitchen
This is not your traditional Italian Trattoria, rather an eclectic eatery with stylish decor, antique charm and flair and a warm and welcoming ambience. Enjoy thin crust wood fired quality pizzas, interesting salads and friendly service.
Hook Line and Sinker
This rustic restaurant, its walls covered with scribbles from satisfied patrons, offers lip smacking beer battered hake and chips served on paper for lunch 5 days a week. It's a no frills experience so if thats not for you, don't try it. You need to book as they only seat 26 and are popular with regular patrons coming from near and far. Five nights of the week they offer an assortment of fresh line fish all cooked on an open indoor fire. Carnivores can enjoy an array of quality steaks on Wednesday & Sunday nights. They feature consistently every year in Eat Out's list of top Overberg restaurants.
La Galerie - the art of good food
This daytime restaurant and art gallery serves excellent breakfasts, light lunches and mouth watering cakes. They offer breakfast, light meals, sandwiches, daily specials and a traditional Sunday roast for Sunday lunch. Keep an eye out for evening specials and high tea. Best ever ginger and pecan nut cheesecake.
Lemon and Lime
The Eatery at Lemon and Lime offers seriously great coffee in a light contemporary environment. Check out the blackboard menu for the days special. This food emporium is on a par with any top city deli. They have a diverse selection of quality fare on offer and a client loyalty programme. Lastly their coffee is outstanding!
Simply Coffee
A firm favourite with regular return patrons Simply Coffee offers superb coffee and an array of bakes. Home made pies sell out by mid morning and they are known for their terrific cakes. Offering a great choice of breakfasts and light lunches they can be found in the village square. Friendly and attentive owner and excellent staff and great toasted chicken sandwich!

POP UPS & MARKET
Art Zoo Pop Up
Keep an eye out on social media for the next pop up curry club at the Art Zoo. In summer the focus is on Greek dining with Mediterranean meze on offer and in the cooler months it's a Curry Club experience. Bring your own alcohol.
Fynbos Enterprises & Pop up Pizzeria over weekends
This tiny store is a treasure trove of unique produce including Italian ice cream, candles, raw honey, liquers and toiletries. The area doubles up as a pop up pizzeria over weekends offering thin crust wood fired pizzas and Askoek. They are unlicensed so bring your own drinks.
Saturday Markie at Miems
Pop in to the small country market on Saturday mornings at Miems for Zainab's fantastic fresh Malay samosas and small chicken pies.
Getting to Pringle Bay
Travelling by car is by far the easiest way of getting to Pringle Bay. There are other transport alternatives, such as taking a taxi or transfer from Cape Town, however, this can be a costly exercise and you may end up travelling for over 2-3 hours. If you're travelling from Cape Town International Airport, we recommend booking a shuttle service or car rental for the duration of your trip. Once you've arrived in Pringle Bay, getting around is fairly easy.
The best accommodation options in Pringle Bay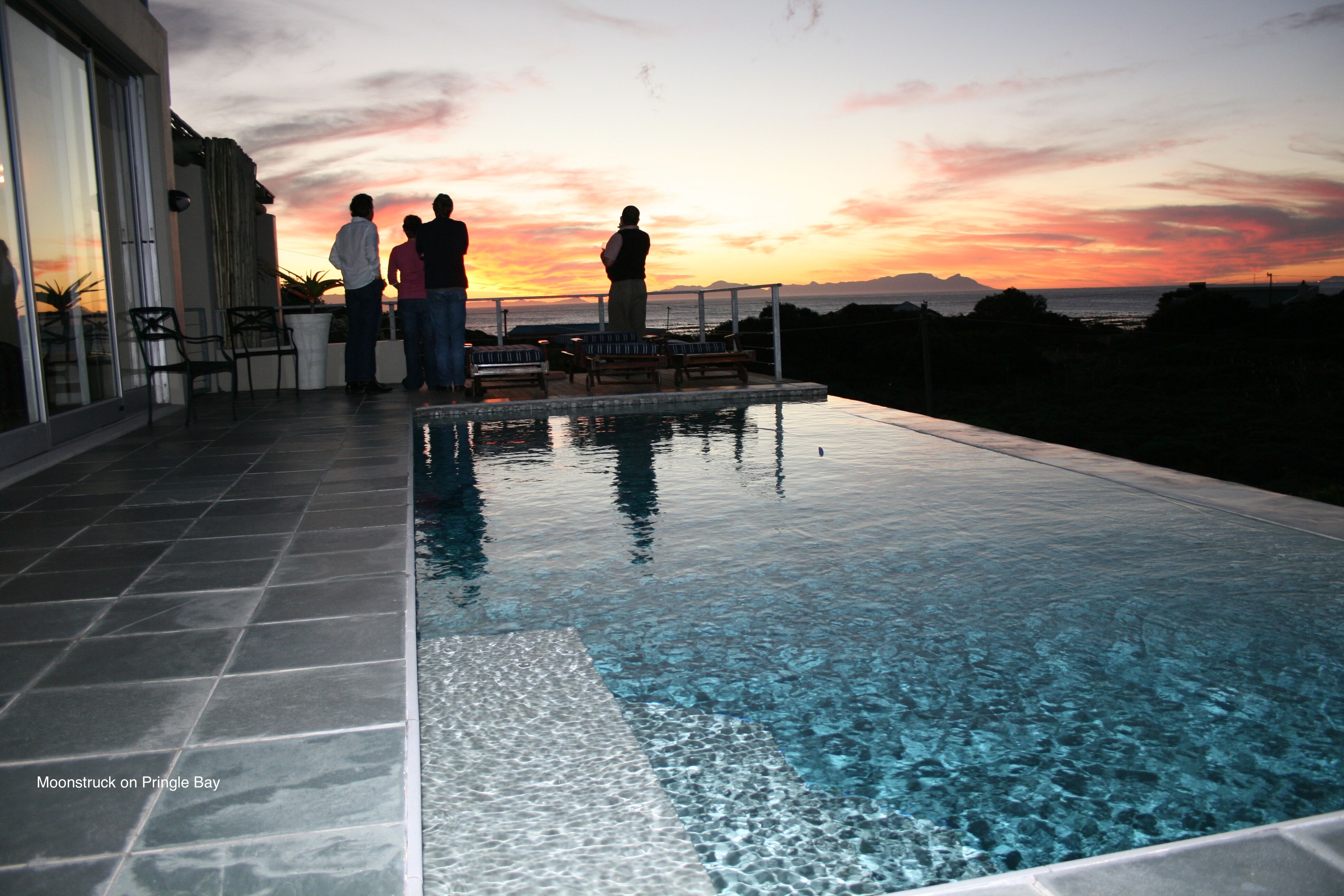 The contemporary Moonstruck Beach house is just a three-minute stroll from the beach. It is ideal for any traveller looking for tranquillity and peace while escaping the busy city life. All of the rooms at this facility are luxurious and spacious with panoramic ocean and mountain views. The guest rooms offer shaded patio's, internet, satellite televison, bar-fridges, tea/coffee stations and modern en-suite bathrooms.
---