Pringle Bay is a small coastal village located in the Overberg region of the Western Cape. The village is nestled at the foot of the Hangklip mountain and is a part of the Kogelberg Biosphere Reserve, which is UNESCO World Heritage site. The main beach is hardly ever crowded and the village is regarded as one of the safest in the country.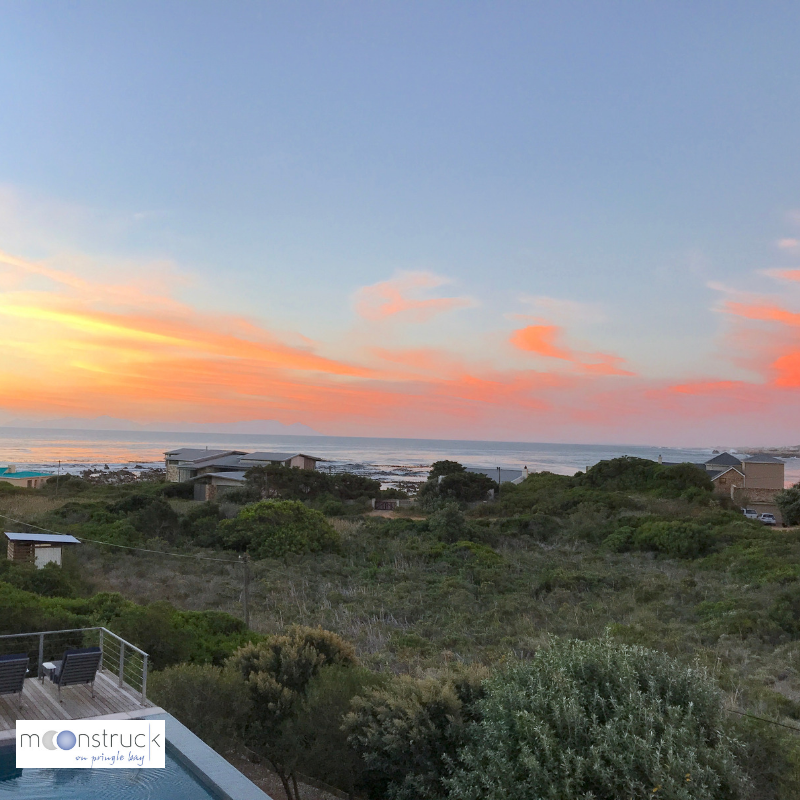 We've listed five reasons why you should visit Pringle Bay on your next holiday:
The village is filled with tranquility and peace
The village is very low key. It is quiet with many dirt roads and the predominant sounds you will hear are birdlife and the ocean. The pace is slow and the energy from the mountains which envelops the valley is palpable. You automatically just want to slow down and enjoy the tranquil pace of village life. The village is on the shoreline of the Atlantic Ocean and is a part of the greater False Bay area.
It's in the heart of the Cape Floral Kingdom
Pringle Bay is in the heart of the Cape Floral Kingdom, one of only six in the world. The village is surrounded by majestic mountain scenery, the ocean and magnificent fauna and flora.
Beautiful beaches and majestic sunsets
Pringle Bay is one of a few South African bays that faces due north and overlooks False Bay all the way to Cape Point. The sunsets in the village, particularly in winter, are phenomenal. Main beach is powder white and at the end of the beach the Buffels River forms a lagoon before it flows into the Atlantic ocean. The lagoon offers warm and safe water to young children and is also ideal for novice kayakers.
Abundant wildlife
Pringle Bay has no shortage of wildlife. Apart from the incredible bird life ( birder's paradise), resident mammals include porcupines, duikers, mongooses, genets, caracal's , honey badgers, chacma baboons and there are still resident Cape Leopards in the mountains too.
Southern- Right Whales frequent the bay
Pringle Bay is situated on the Cape Whale Coast Route which means seasonally you can view Southern Right Whales along the shoreline. These gentle giants are wonderful to behold. Pringle Bay overlooks False Bay, known as "The Serengeti" of the ocean as it teems with marine life. Regular visitors are Cape Clawless Otters ,schools of dolphins and Bryde's whales passing by.
Accomodation is an easy choice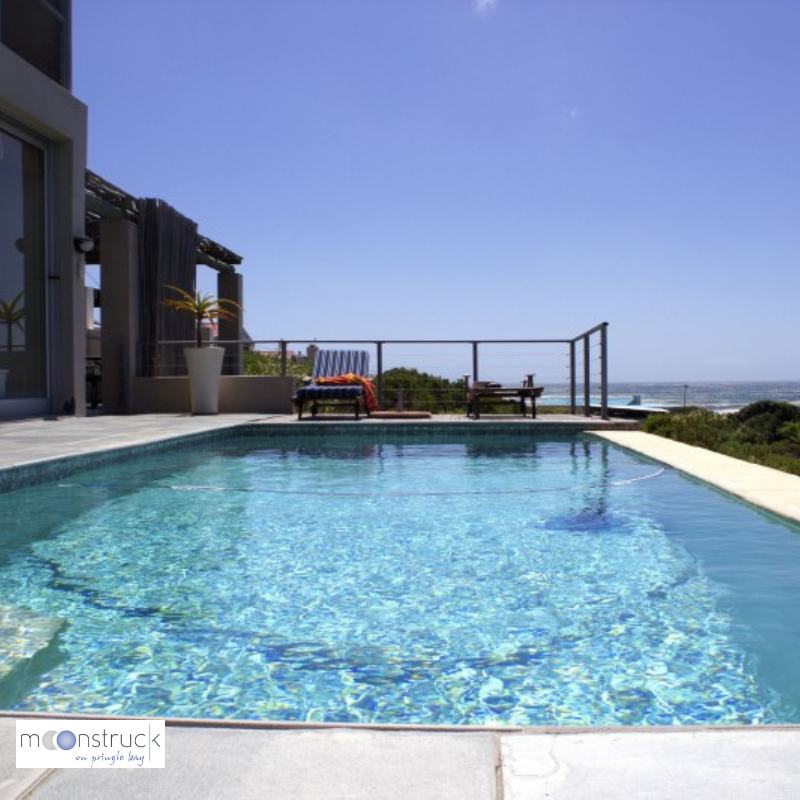 The Moonstruck beach house overlooks Pringle Bay Main beach and is ideal for anyone looking for a coastal retreat away from the busy city life. All of their rooms are spacious with panoramic Ocean and Mountain views. Moonstruck offers private luxury accomodation and is a three minute stroll away from the beach.
---