World Cup of Wildlife Migration Safari with HerdTracker (9 days)
World Cup of Wildlife Migration Safari with HerdTracker (9 days)
This is the stage on which the greatest wildlife show on earth and plays out, as it is by far the greatest mass movement of land mammals on the entire globe.
These mass ungulate herds cross plains and rivers as the season's change and rain-ripened grass are depleted in their area, forcing them to move on to the next.
JulPeak
AugPeak
SepPeak
OctPeak
Costing tip: When comparing with other companies, remember most of them only show the low season rate. How pricing works >
What to Expect on This Safari
This popular itinerary can be customised to match your budget and travel dates by adding/removing a few days or selecting different lodges
Arrival in Tanzania
When you arrive at Kilimanjaro International Airport, you will be transferred to the Legendary Lodge, located in Arusha. This will be your home for the night with your dinner and breakfast included. Enjoy the stunning view of Mount Meru.
Meals: All meals and Local drinks
Transport: Included
Enjoy game drives at Tarangire National Park
After spending a night at Arusha, you'll be driven to the Sanctuary Swala Camp situated in the Tarangire National Park. Enjoy all your meals for two nights.
Enjoy morning and night game drives, nature walks, bush breakfasts, picnics and dinner as well as Beekeeping projects.
Meals: All meals and Local drinks
Transport: Included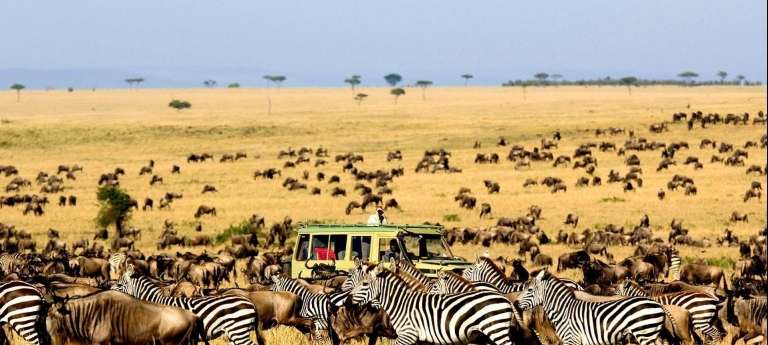 Nature walks in the Ngorongoro Crater
Spend two nights at the Entamanu Ngorongoro with all your meals included.
You will enjoy a full day exploring the Crater - you can set off with your guide and a packed breakfast and return to camp in time for lunch. Or, head out in the afternoon and enjoy sundowners on the rim on your way back to camp. The lodge also offers guided walks along the rim of the Crater and in the surrounding highlands.
Meals: All meals and Local drinks
Transport: Included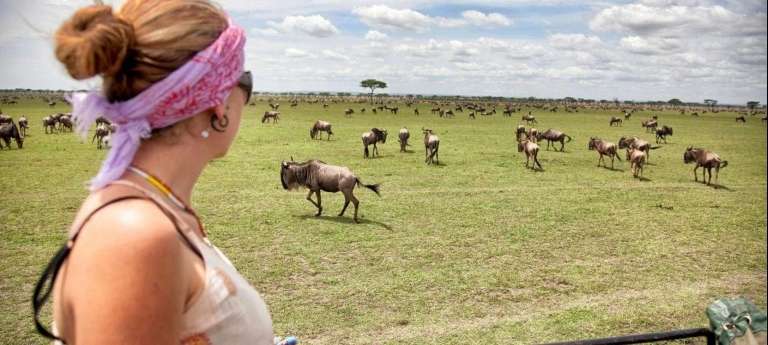 Witness the Great Migration in the Serengeti
You'll be transferred to Lake Manyara Airstrip for your flight to the Serengeti. When you arrive at Kogatende Airstrip, you'll be transported to the Lemala Kuria Hills Lodge. This will your home for the next three nights with all your meals included.
Here, you'll be given the opportunity to spot the great wildebeest migration through game drives and nature walks. However, other activities you can look out for includes balloon safaris, sundowners, bush meals and Lemala Cubs Kids Activities.
Meals: All meals and Local drinks
Transport: Included

End of Migration!
After breakfast and scheduled activities, you'll be transferred to Kogatende Airstrip for your flight back to Kilimanjaro International Airport.
Recommended Iteniraries and Tours