The long wait is finally over for your Botswana Safari Holidays! You have been counting down the days for months and now your Botswana safari is only a few weeks away.

When travelling on a safari, it is always good to start packing early. Even if you are a last-minute packer, start making a list of what to pack.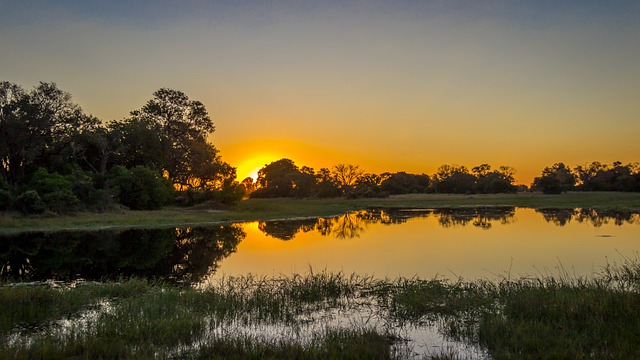 Botswana Safari | Photographic sunset
Staying in the bush for a few days on your Botswana safari, you would not be able to quickly go to the store if you have forgotten anything. Below find a good starter guide of what to pack.

Luggage restrictions and size
Travelling throughout Botswana on your Botswana Safari Holiday, you would most likely be flying between the camps. These light aircraft companies all have restrictions on the size and type of luggage they would allow you to board the aircraft with.

As these aircraft are small, the luggage has to be stored in small compartments in the belly of the plane. Therefore no hardshell suitcases would be allowed and soft duffle bag type luggage is recommended. There are also weight restrictions for luggage which would normally be around 20 kg (44lbs) which would include your luggage and hand luggage.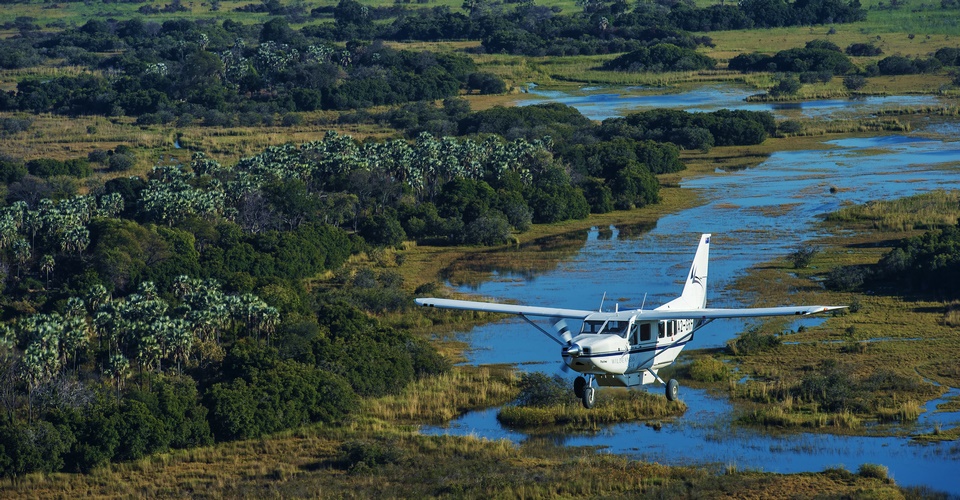 Transfer Flights over the Okavango Delta | Botswana Safari Holidays

Should you have additional luggage and you would not be needing this on your safari, you can arrange for storage facilities at Maun Airport or you can request an additional seat to be booked with your safari at an additional cost to transport your luggage.
Before you start packing for your Botswana safari, it would be best to check with your consultant regarding any luggage restrictions. Nothing worse than arriving at the airport and you need to repack your luggage.
Clothing
No matter the season you would be travelling in on your Botswana safari, it is best to pack light, natural coloured clothing for your safari.

As most wildlife does not define shapes like we do, but rather define objects, it would be best to try and blend in with nature as much as possible. Soft shades of khaki, brown and grey are good choices. Whites and bright colours tend to stand out in the bush and dark colours can be very hot. Also, remember some comfortable items including your swimming costume, to wear around camp.

Walking Safari Adventure in Botswana | Botswana Safari Holiday

Comfortable closed walking shoes or hiking boots would protect your feet from any thorns or harsh terrain. Especially if you are departing on a walking safari. Just make sure you walk them in before arriving in the bush. Packing a pair of flip flops are great for relaxing around camp or when spending time at the pool. The African Sun can be harsh. Always pack a good SPF sunblock and lipbalm together with your sunhat and sunglasses.

During game drives it can become chilly, so best to pack a light rain jacket. During the winter months remember to add a beanie, scarf and gloves as well. Also, look at bringing a thicker jacket. Keep in mind that layering tends to be warmer than one thick item. Also, packing more lighter items would save space than thick items. In the evening semi-formal clothing would be fine and it would be best to keep your arms and legs covered to not be bothered by mosquitoes too much.
Personal toiletries and Medicines
Most lodges on a Botswana Safari would provide some toiletries like shampoo, soap and lotion, but it is always better to bring your own. If you are able to bring smaller quantities, do so as to not add too much to your luggage restriction.

Botswana is in a malaria area and it is recommended to check with your doctor or travel clinic for any precautionary prophylaxis. Add Insect repellent to your list to also keep any bugs at bay.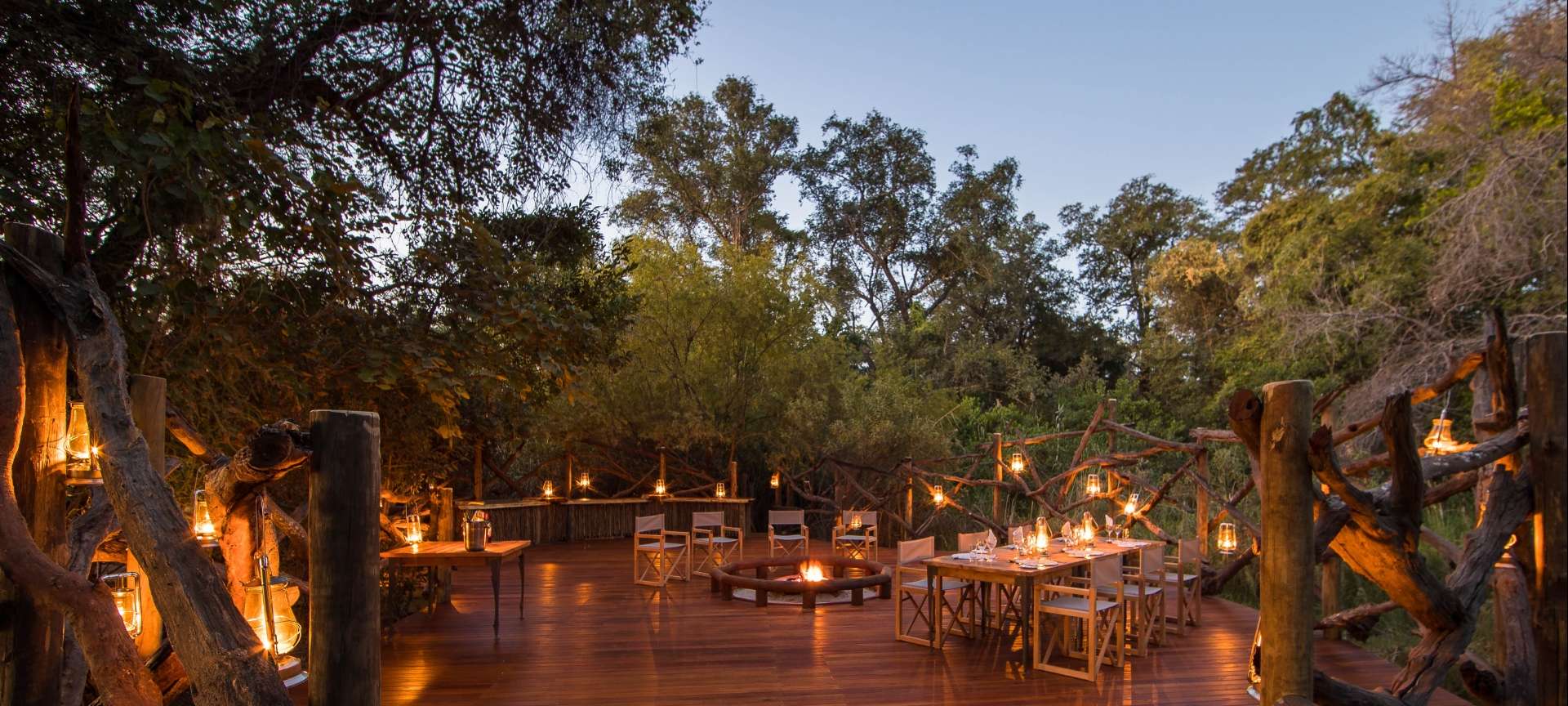 Botswana Safari Boma Experience
Putting together a small medical kit would be a good idea with some headache tablets and any allergy medication. Eye drops would also be handy as it can be dusty in the bush. Should you be on any prescription medications, make sure you would have enough for the duration of the trip as there are no chemists in the bush.
Gadgets and Digital Equipment
Travelling to the bush on a Botswana Safari you would not want to be carrying a lot of equipment, but there are definitely a couple of items you should consider;

A good camera, in addition to the one of your phone. Pictures do speak a 1000 words and a good camera can really make a difference in capturing your experience. Maybe add an additional memory card just in case. You would not want to have to delete some pictures to make space for more.

Binoculars are also a must-have item while on safari. Most camps would have spares, but it is even better having your own. While at a sighting, you would not want to have to wait your turn to see a little better or miss out on the action.
Elephants in Green Season in Botswana
To learn more about the wildlife you spot on your Botswana safari, packing a bird or mammal book would help a lot. However to save on space, maybe have a look at downloading an app on your phone beforehand.
Keeping all this in mind, you should be well prepared for your Botswana safari Holiday. But most important on your packing list is to bring yourself, someone to share the experience with and a sense of adventure. Looking forward to welcoming you to the African Bush! For some of Botswana's Best accommodation options, why not check out the 5 Best Safari Lodges in Botswana.
---