We've all heard of Moremi Game Reserve, Chobe National Park and the Central Kalahari Game Reserve. Even the small Selinda Reserve gets more attention than the following parks that are usually far off most safari-goers radar. Why not diverge from the crowds next time and include these little gems in your Botswana safari itinerary?
1. Kgalagadi Transfrontier National Park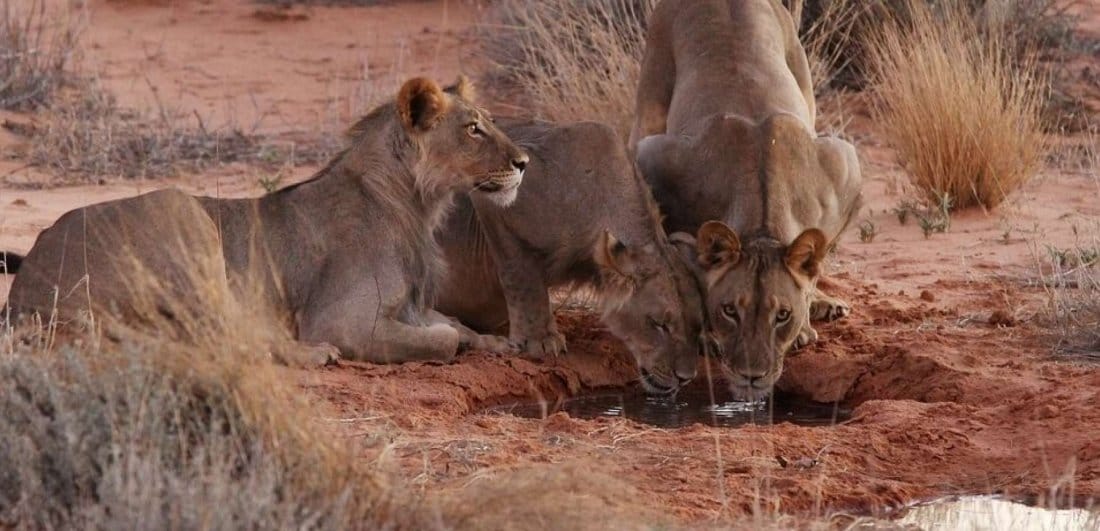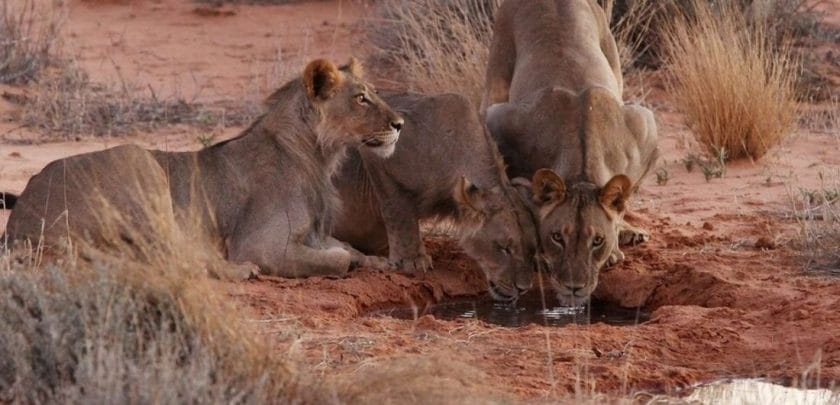 Bordering Namibia and straddling South Africa and Botswana, the Kgalagadi is more for your serious and experienced safari-goer. Why? The Kgalagadi with its towering sand dunes and landscapes of red, ochre and blond hide much wildlife in its folds, but the vast land size and lack of fresh water sources throughout the majority of the year means that spotting an animal as easily as you would in Moremi Game Reserve won't happen unless you're at the right place at the right time. Luckily, there are man-made watering holes that attract all manner of mammals and birds near lodges and camps throughout the park, making your experience that much more enjoyable. Besides the animals, there are wonderful birds of prey here and stunning landscapes that make the Kgalagadi almost surreal.
Best time of the year to visit: March to May. Look out for the wildflowers that bloom after the rainy season
Look out for: The black-maned lion, brown hyena and leopard
Travel Tip: Use this interactive checklist to record your sightings
2. Mokolodi Nature Reserve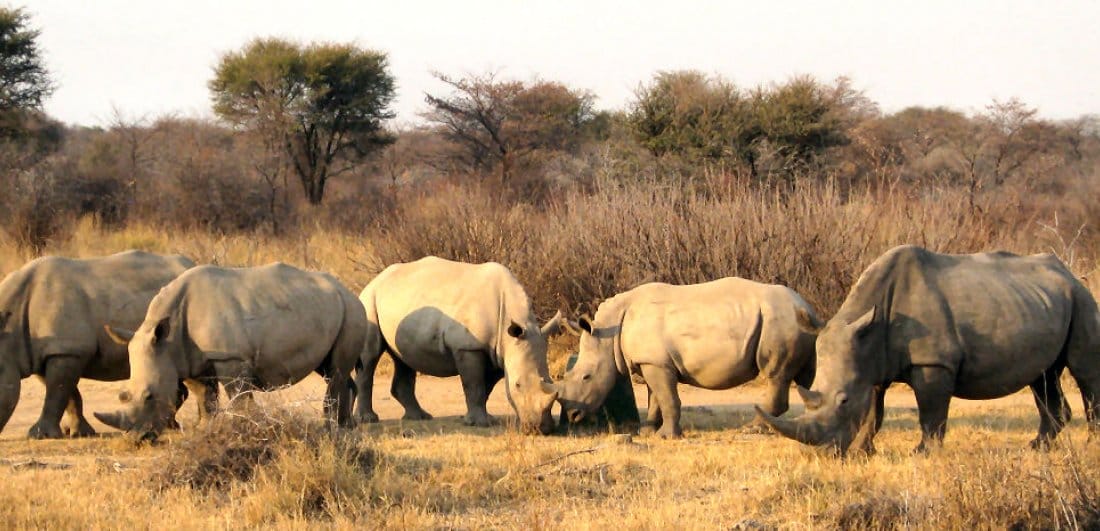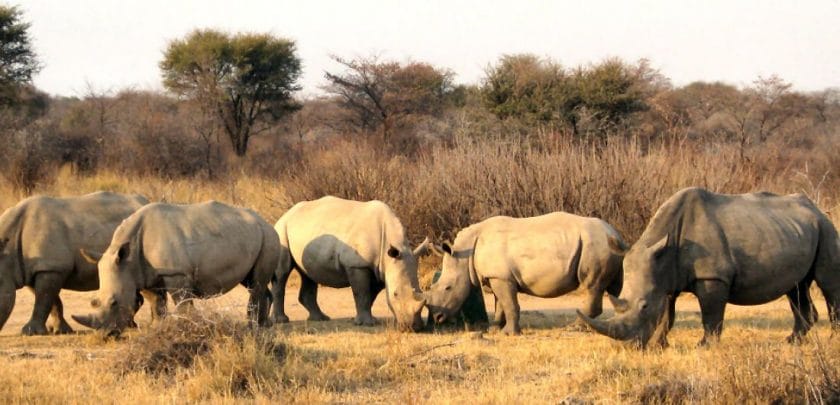 Just a short drive from Botswana's capital city of Gaborone, Mokolodi is the country's only non-profit reserve that was put into Trust for the conservation of Botswana's precious species. Not intended for luxury travel, this little treasure has great game viewing in spite of this and offers both day and night game drives. If you're after a bit of a rustic spin on a safari, then the humble but well-maintained picnic facilities are great for a serene picnic. If you intend on staying the night, there are fully-equipped self-catering chalets available (beware of the baboons).
Best time of the year to visit: May to September
Look out for: Hippo, leopard and cheetah
Travel Tip: You can track rhino on foot at a very reasonable cost. All profit goes to the upkeep and maintenance of this family-orientated reserve.
3. Mashatu Game Reserve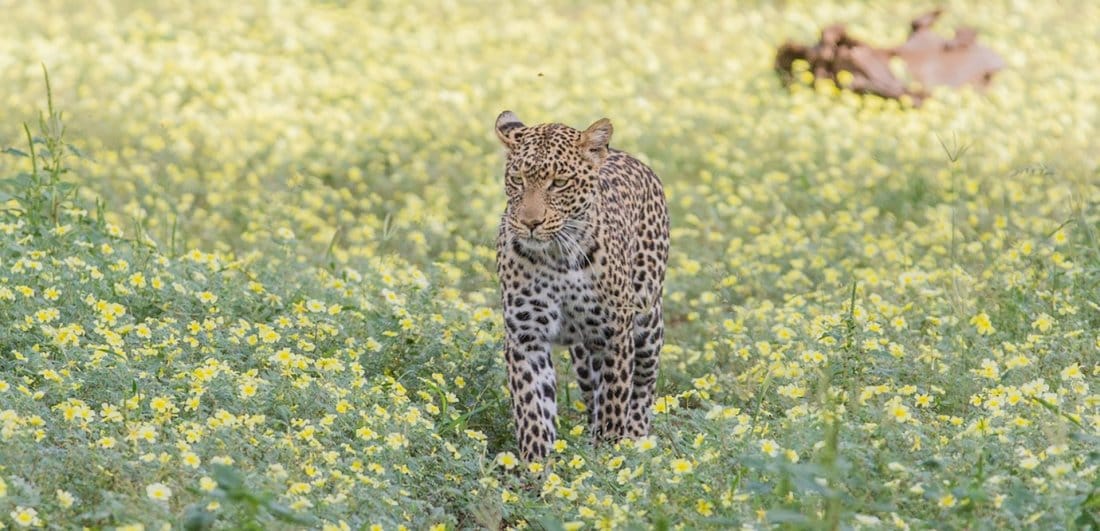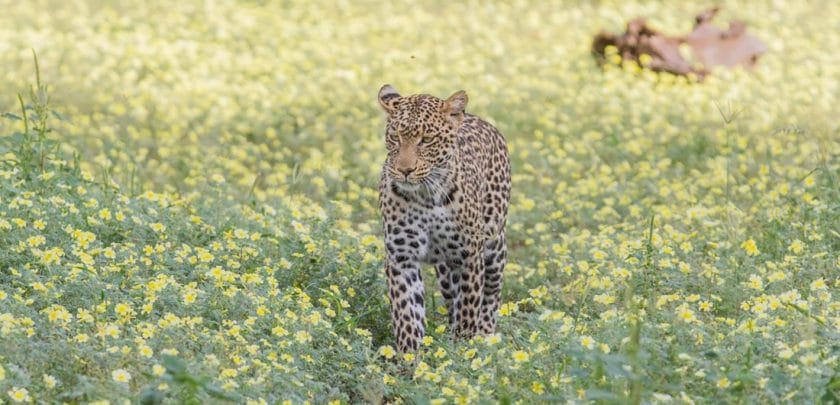 Fondly referred to as the 'Land of the Giants', Mashatu is a privately-owned wedge of pristine landscape bordering Zimbabwe and South Africa. Part of the greater 'Tuli Block', this pretty corner of Botswana is renowned for its truly ancient landscapes, history, paleontological finds and geographical features. Much-loved by photographers due to the low levels of human traffic, this proud reserve boasts of having the Big Five as residents, 350 bird species, as well as other outstanding animals. So invested are people in this reserve, that the guides who work here have an average working experience of 12 years in their profession. Exploring this neat little pocket of wildlife is a little bit off-the-beaten-track but well worth it.
Best time of the year to visit: May to September each year
Look out for: The African honey-badger, aardwolf and impossibly cute elephant calves.
Travel Tip: There are mountain bikes for rent at Mashatu, so hire one and enjoy a totally unique experience with a professional guide.
If you're someone who would like to extend your existing safari itinerary to include a journey to one of these lovely reserves, chat to us and we'll arrange it for you.