The Overberg, popularly referred to the breadbasket of the Cape for its prosperous grain farming, is a mere 2-hour drive to the east of Cape Town, South Africa. It lies along the south-western coast of the Cape Peninsula with the famous Garden Route to the east.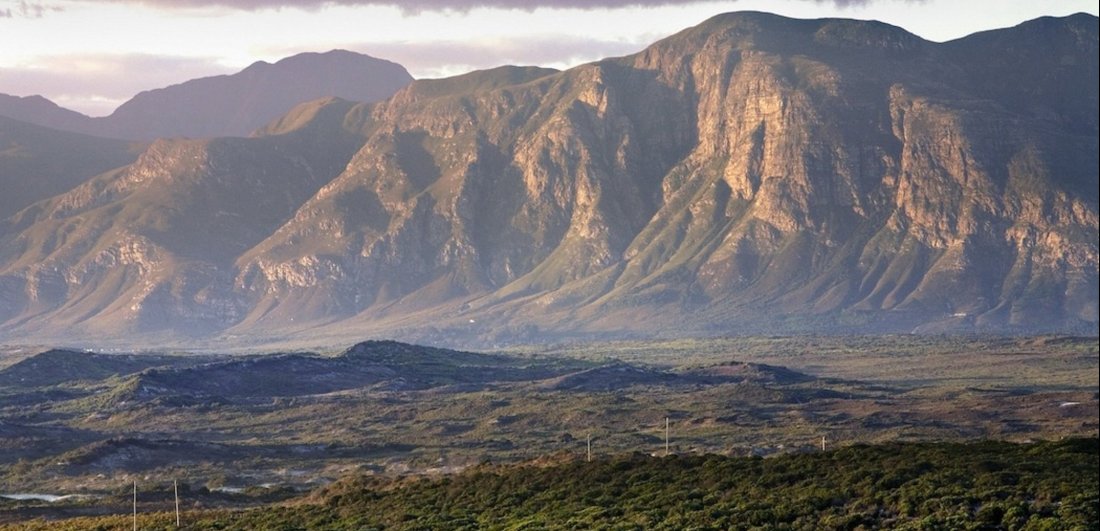 The Overberg remains one of the Cape's most important landscapes. The area preserves indigenous plants of the Cape floral kingdom, flora found nowhere else in the world. Along the coast, visitors get to see South Africa's oceanic Big Five; whales, sharks, seals, penguins and dolphins.
This untouched biome is a haven for birds. Kingfishers, eagles, Cape vultures and the iconic blue crane flock to this unique area. There is, however, another surprise hidden in the Overberg; the small group of wild horses that have roamed the landscape since time immemorial.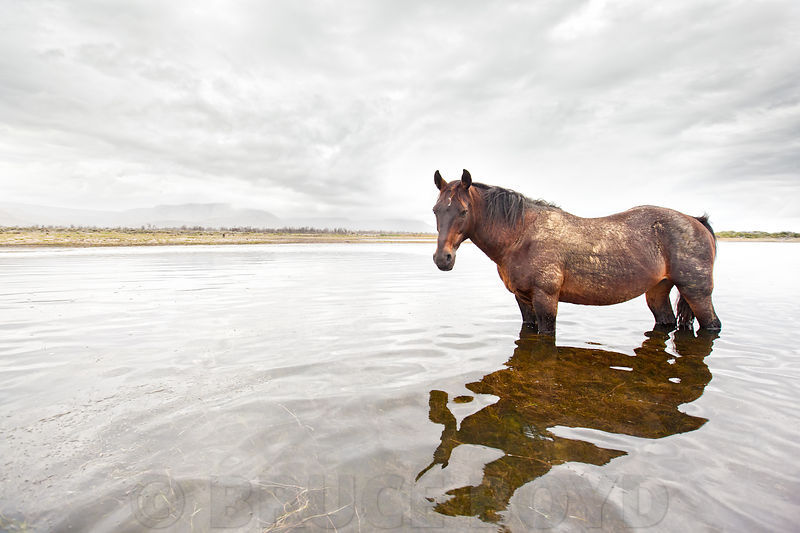 Image by Bruce Boyd
There are many popular legends about how these horses came to be in the wetlands between the Bot River lagoon and Kleinmond area. Some say these wild horses are descendants of a rare breed of horses introduced to South Africa during the Anglo-Boer war over a hundred years ago. Others claim that they are escapees from a large cull that occured in the 1970s. Yet more people claim that these wild horses are survivors of The Birkenhead Ship that sank along the coast many years ago and who bravely swam ashore to settle in the region.
Regardless of their origins, these horses are a symbol of strength, survival and resilience in an oftentimes harsh and unpredictable environment. Wading through the marshlands of the Bot river mouth, these horses can be seen exploring their world at leisure, with one weary eye on the lookout for would-be capturers.
See them for yourself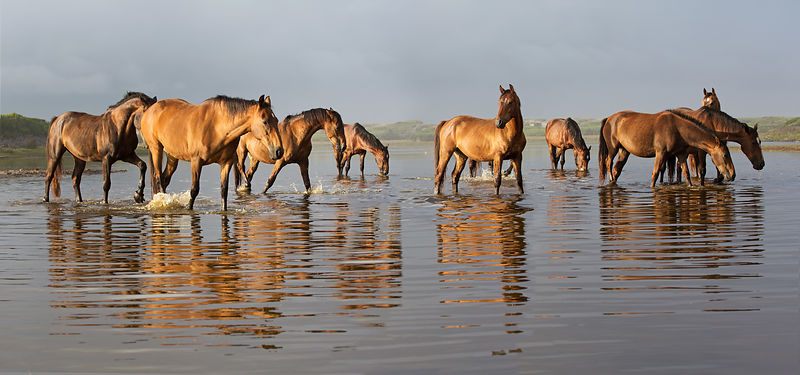 Image: Bruce Boyd
Both visitors and locals flock to the Overberg region to experience exciting outdoor activities such as hiking and bike-trailing in the mountains, diving in the deep blue waters along the coast and (tame) horseback safaris. The artistic and cultural lifestyle of the quaint villages also draw tourists, with Stanford, Hermanus and Swellendam being some popular, eclectic and affordable destinations.
While most visitors come to see the Big Five on safari, some come to unearth the secrets of the untouched wilderness. With its rare vegetation, ancient mountain ranges and endless possibilities for adventure, the Overberg region is well worth exploring for an affordable South African safari holidays.
About the photographer: Bruce Boyd is a commercial photographer based in Cape Town with years of experience shooting decor and design as well as children's fashion. His talent doesn't end there however. Known for his magical exploration of "The Wild Ones" of the Overberg, Boyd is also involved in a frozen flower project. Follow him on Instagram at @bruceboydphotos.
---