It's no secret that it takes a very passionate person to become a safari game ranger or guide in the African bushveld. These men and women work very hard to learn the secrets of the bush and some might argue that it takes a lifetime of learning and discovery before one can say they know anything about the flora and fauna of Africa.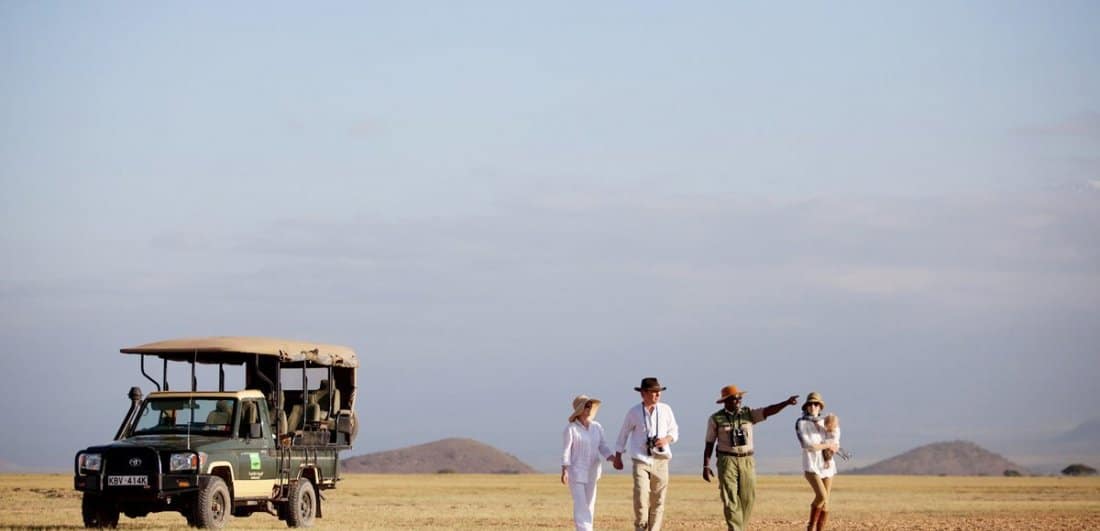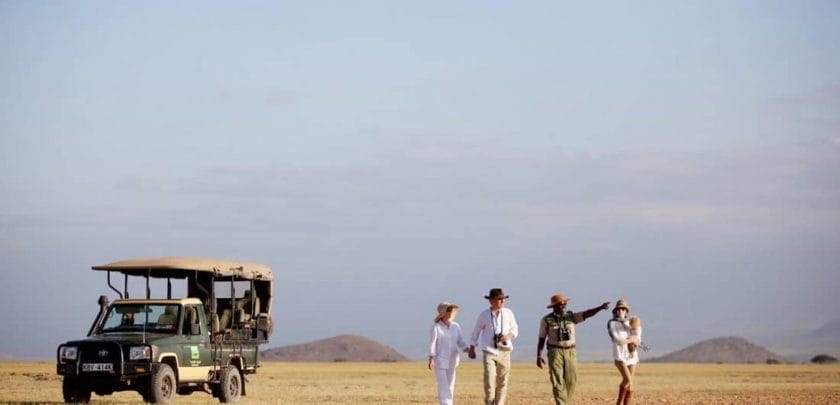 Having a professional guide in the bush makes your whole safari experience an educational and safe one.
We spoke to veteran game ranger Craig McFarlane, who's lifelong fascination with the African bushveld has left an impression on all those who he has taught and guided over the years. As the Head of Guide Training & Activities for Elewana Collection in Tanzania and Kenya, Craig's knowledge of the bush is impressive, with only a few guides having been trained at his level in Africa.
We spoke to Craig to find out his story, and what he thinks safari-goers should know about being a game ranger:
"As a boy growing up on the family farm in South Africa, my dream was always to work in the bush. I was fascinated by animals, big and small, wild and tame, and spent all my time learning about them. My father taught me the foundations of being a guide and I helped him with guiding clients," Craig reminisces.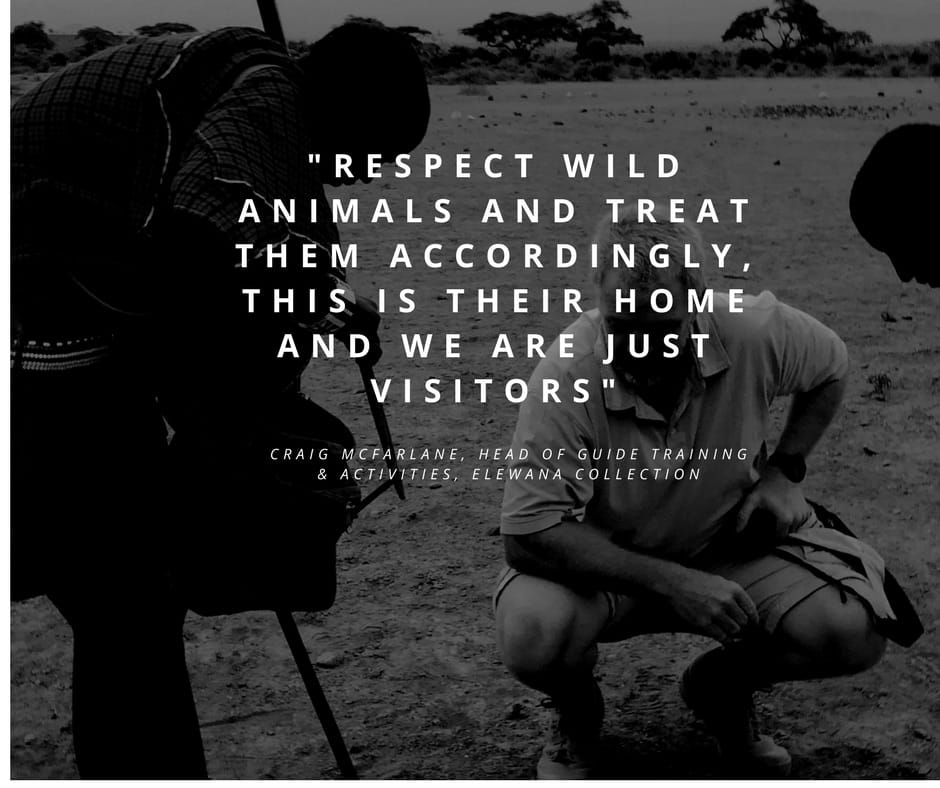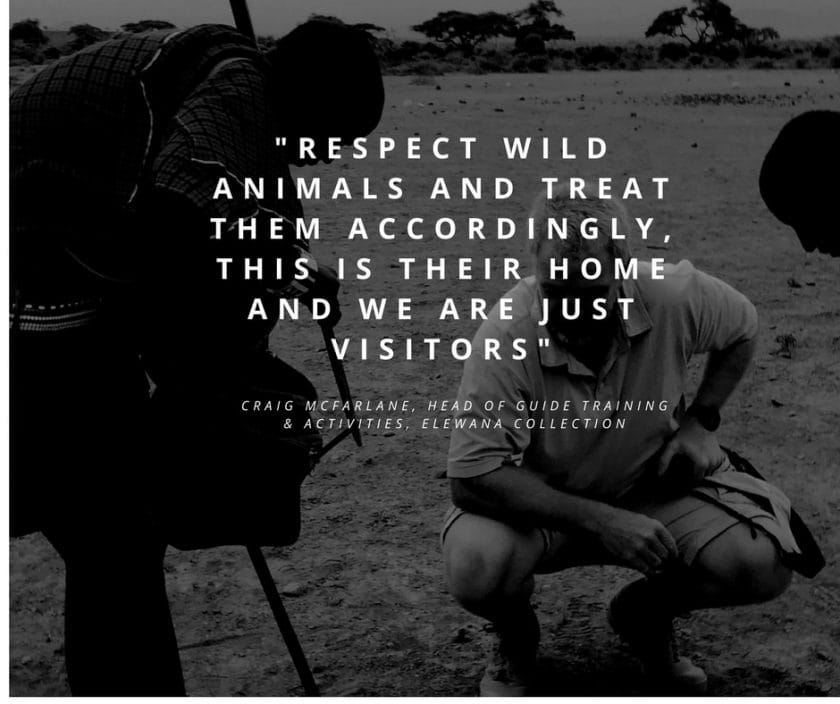 Craig has been a safari guide for more than 27 years
"The African bush is my home and it's what I know best. I am passionate about sharing my knowledge with people who have an interest in animals and wild places," he explains.
Craig earned a number of qualifications during his career, including the FGASA Level III, SKS DG and Tracker II qualifications. After 27 years in the bush, he really knows his stuff. To be a great game ranger, he says, "One needs to be obsessively observant and have an inquiring mind."
On his most dangerous wildlife encounter, Craig remembers a day when he was confronted by elephants while leading a group of safari travellers through the bush.
"We came across a matriarch elephant with her small calf and without warning, she immediately charged with full intent. I told my clients to get down on the ground and try to appear as non threatening as possible. Suddenly she stopped, only an arm's length away and assessed us. When she realised that we would not do her calf any harm, she turned and left.
Believing the whole ordeal was over, we were about to continue our walk when a young bull elephant suddenly mock-charged us. With a lot of noise, flapping ears and shows of strength, he finally tired of showing off and left, leaving my clients terrified, but with a newfound respect for animals in the wild," Craig remembers.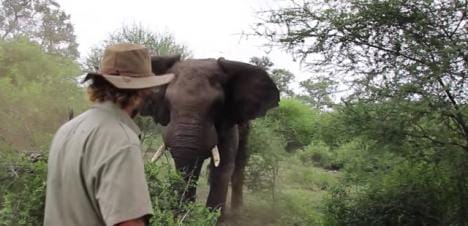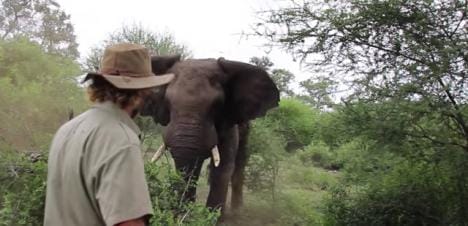 This confrontation between this game ranger and elephant is similar to what Craig and his group must have encountered. Without Craig's knowledge of elephant behaviour and quick thinking, his encounter with a swaggy young bull could have meant disaster
Craig's must-bring essentials for a memorable safari is a camera, binoculars, a comfortable pair of shoes and sunscreen. With wisdom he continues, "Have an inquiring mind, ask as many questions as you want and respect wild animals. This is their home and we are just visitors," Craig advises.
Thank you to Elewana Collection for this interview and to Craig for his passion and dedication both out in the field and in training Africa's next generation of elite game rangers.