Cape Overberg tours & holiday packages
A small area offering incredible natural diversity, quiet seaside towns, cottages in the mountains and tranquil riverside camping.
Leaving Cape Town, the iconic Hottentots-Holland mountains mark the start of the Cape Overberg. You can travel across them on Sir Lowry's Pass or follow the R44 along the coast. Both of these roads will bring you to an exceptional kind of beauty.
Sir Lowry's Pass winds into the Elgin Valley, threading between pear and apple orchards. In the valley, silver Airstream trailers at Old Mac Daddy Luxury Trailer Park are great for spending a weekend surrounded by these tall trees. The towns beyond the orchards, such as Napier, Greyton and Stanford, are lined with interesting arts-and-crafts outlets, coffee shops and garden cafes.
Popular Cape Overberg safaris
These popular itineraries can be customised to match your budget and travel dates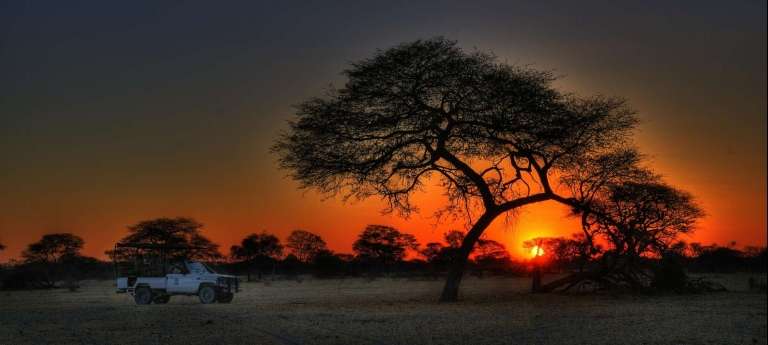 Africa safari adventure will take you to the tip of the African continent
$ 5,527
£ 4,464
R 95,685
€ 4,920
per person
19 days
Adel Groenewald says
"The Overberg is conveniently close to Cape Town and we spend countless weekends there, no matter the season, just enjoying a break from the city."
More on Cape Overberg holidays
The coastal route snakes along the Atlantic and Indian Oceans, overlooked by towering mountains then entering beautiful farmland. Find the towns of Pringle Bay, Betty's Bay and Hermanus, where land-based whale watching is famously popular between June and December. While the sea is generally chilly, the beaches are great for sunbathing and there are many surf spots dotted along the coast.
The Kogelberg Biosphere Reserve also lies along the Overberg coast and protects fynbos that doesn't occur anywhere else in South Africa. Further to the east and slightly inland lies the old Moravian mission village of Elim, now one of the few places in the region where you can enjoy lazy days of wine tastings.
However, apart from the coast and fruit-growing valleys, the Overberg is predominantly covered with wheat fields, which are the preferred breeding ground of South Africa's national bird, the blue crane. In spring, it's easy to identify the striking yellow canola fields.
Options for accommodation – farm stays, riverside cottages, camping in the mountains or houses by the sea –are almost endless.
Cape Overberg Map
Cape Overberg's location on Google Maps

Frequently Asked Questions about Cape Overberg
What vaccinations should I get?
This is all dependant on the countries that you will be visitng and due to the status of certain vaccinations changing at times, please consult our experts before getting vaccines. go there.
Is it okay to drink the water?
In some parts of Southern Africa it is safe to drink the tap water, however it is highly recommended to stick to bottled water (mostly supplied) during your trip as even drinkable African water is completely different in taste and… go there.
Reviews on our Cape Overberg safaris
Our family (5 adults and 3 children) went to the Kruger with Discover Africa and all I can say is that it was outstanding! The service, the attention, the arrangements, the site, the lodge ... everything was absolutely perfect thanks to…
Verkijk Family
from Spain