This year's National Geographic Travel Photography winners stunned yet again across three categories; Nature, Cities and People.
Be inspired by the top three Nature category winners:
First: Mermaid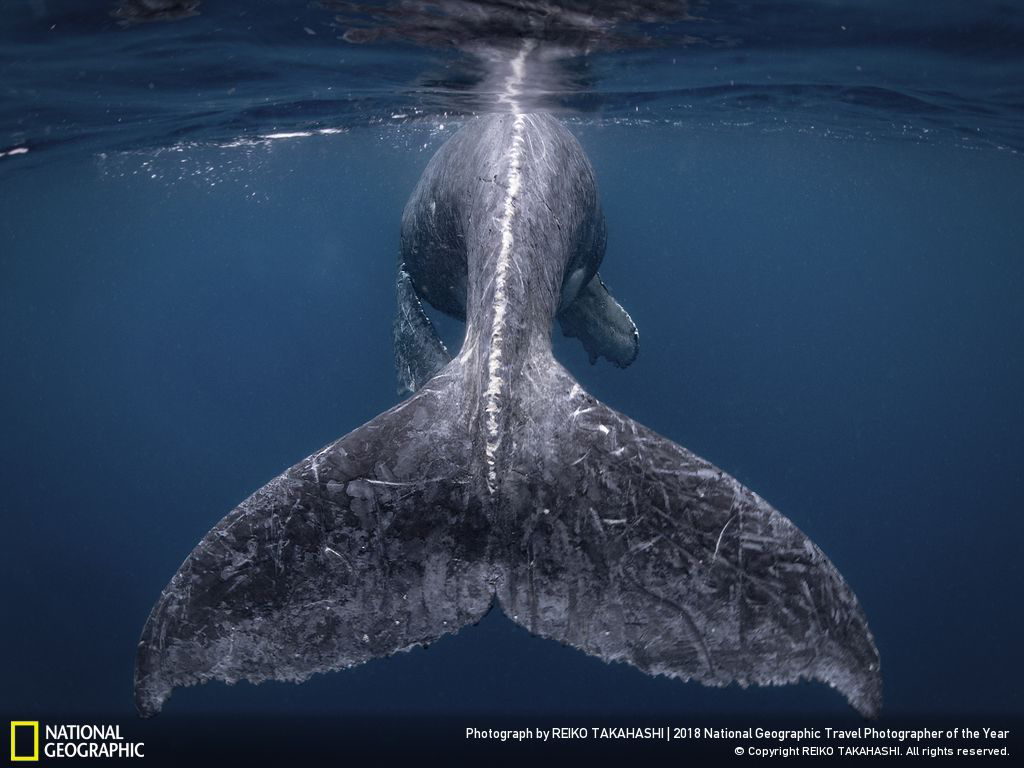 Humpback whale off Kumejima Island, Japan
Reiko Takanashi
"I was fortunate to have encountered a humpback whale with her calf on my first day snorkeling near Japan's Kumejima Island. Most of the time, the calf stayed close to her mom. At one point, the calf began jumping and tapping its tail on the water near us—it was very friendly and curious.
"Finally, the mother, who was watching nearby, came to pick up the calf and swim away. I fell in love completely with the calf and it's very energetic, large and beautiful tail."
Second: Flamingos take off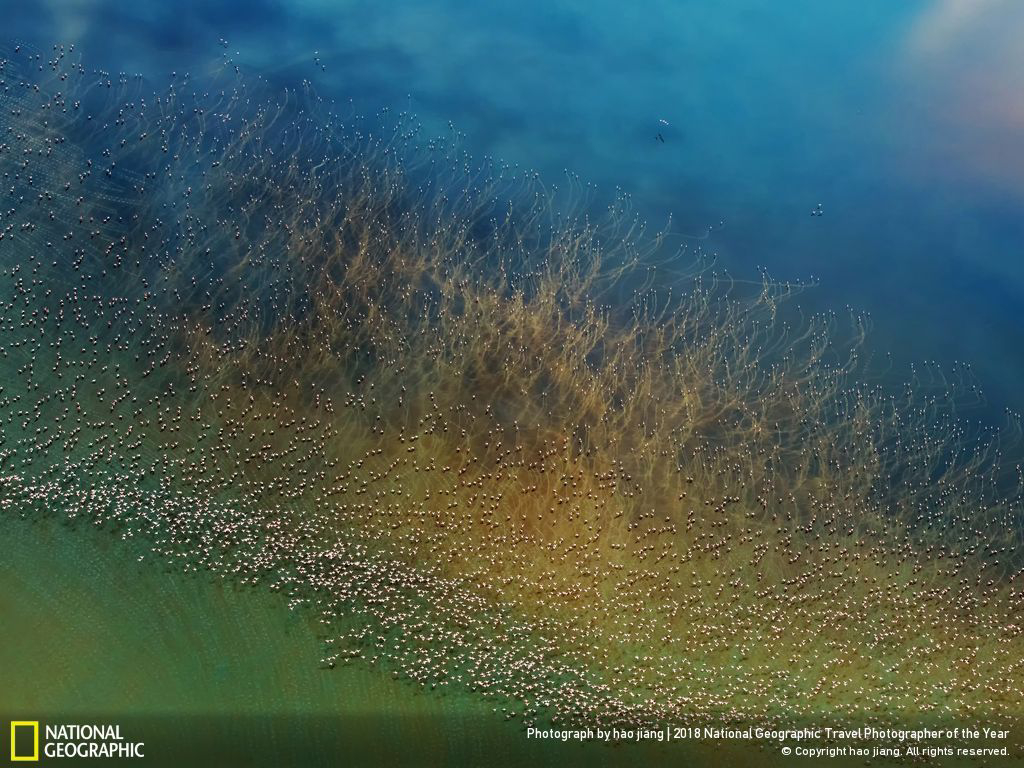 Lake Natron, Tanzania
Hao J
"Thousands of flamingos are seen taking off from the colorful Lake Natron in Tanzania. Before taking off, flamingos need to take a short run on water to build up some speed. At that moment, their long, red legs create a series of water ripples on the surface of the lake.
"Looking down from the helicopter, these ripple lines look like giant aquatic plants flowing in the water. This photo was taken from a helicopter."

Third: Mars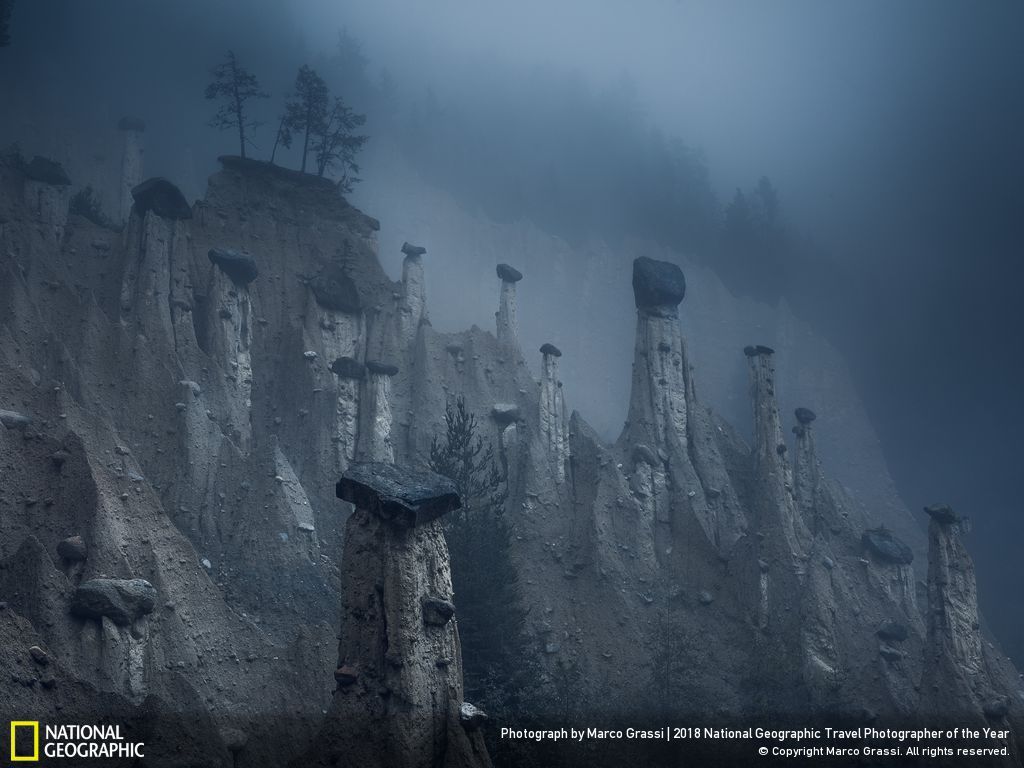 Earth Pyramids of Platten
Brunico, South Tyrol, Italy
Marco Grassi
"These natural sand towers, capped with large stones, are known as the Earth Pyramids of Platten. They are situated in Northern Italy's South Tyrol region. Formed centuries ago after several storms and landslides, these land formations look like a landscape from outer space and continuously change over the years and, more accurately, over seasons.
"This natural phenomenon is the result of a continuous alternation between periods of torrential rain and drought, which have caused the erosion of the terrain and the formation of these pinnacles. As the seasons change, the temperatures move between extremes and storms affect the area, pyramids disappear over time, while new pinnacles form as well."
Full article and list of winners here.
---