One of Africa's greatest safari destinations, the 22 000-square kilometre wilderness of Etosha National Park is a top highlight for many travellers to Northern Namibia. Made up of grasslands and woodland savanna and dominated by a giant salt pan, Etosha is home to 114 species of mammals, including four of the Big Five and the world's largest concentration of black rhino.
In a land of sweeping deserts, towering sand dunes and stark Quiver trees, Etosha National Park is a welcome oasis for Namibia's wildlife. As the most popular national park to visit on a Namibia safari, Etosha delights time and time again with its striking white salt pan that adds to the already bizarre collection of Namibian landscapes.
Wild things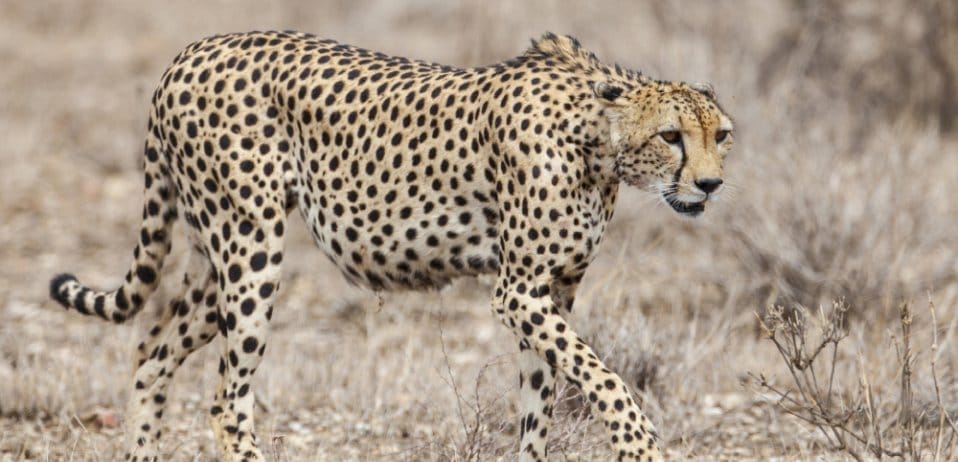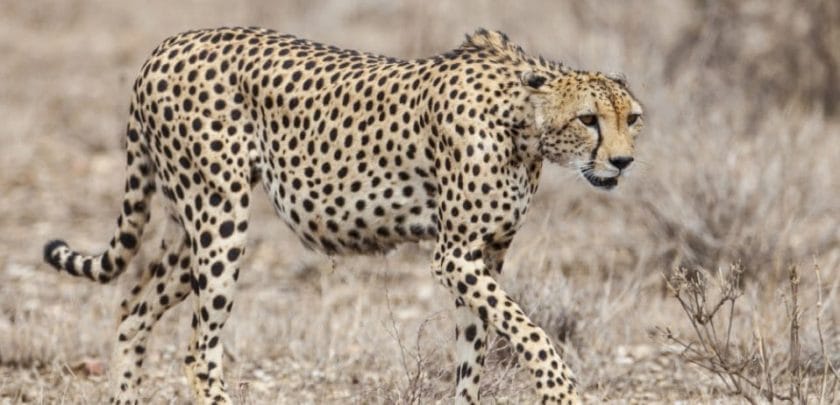 Wildlife is prolific in Etosha. You can find four of the Big Five in the park, with the exception of the buffalo. In addition, you will spot giraffe, wildebeest, oryx, lion, leopard, cheetah, black rhino, rare black-faced impala, elephants and multiple species of antelope.
Birdlife is also wonderful, particularly during the summer months. 340 bird species can be observed, from flamingos to raptures, owls, hornbills, Rüppel's parrots, eagles, vultures and many, many more. The best place to birdwatch is Fisher's Pan.
What type of traveller would enjoy Etosha National Park?
Wildlife-enthusiasts and photographers will love how the wildlife drama plays out in the floodlit waterholes dotted around the park, attracting all manner of desert-adapted predators and game.
For honeymooners, there are a variety of luxury lodges outside the park that offer game drives in Etosha.
Self-drive adventurers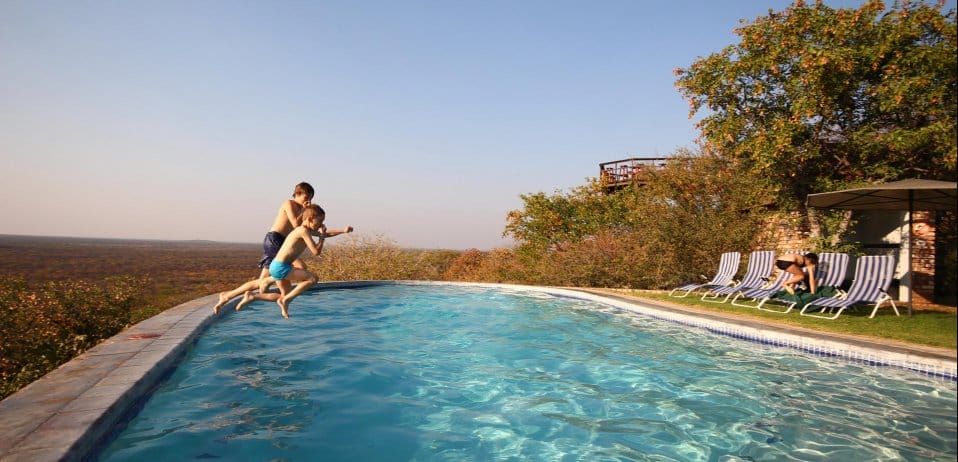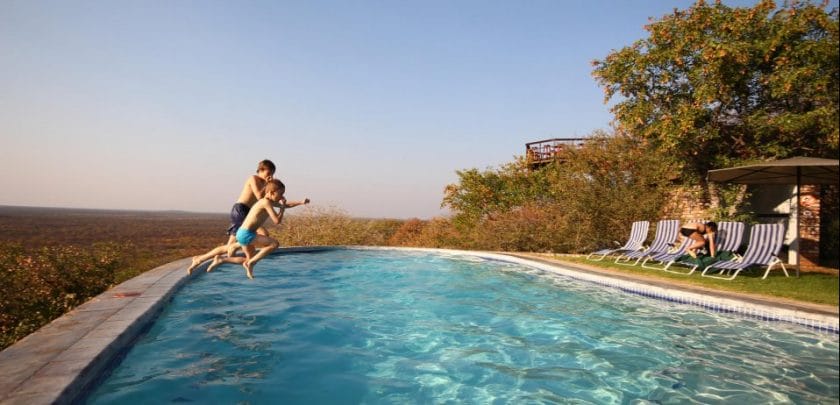 Credit: Etosha Safari Lodge
Etosha is a malaria-free destination and well suited to family travel.
Where to stay:
Accommodation in Etosha National Park is relatively rustic, while accommodation near the park is more luxurious. Take your pick according to your budget.
Budget-conscious travellers:
Olifantsrus Campsite (from N$ 350)
Value-for-money
Namutoni Rest Camp (from N$ 1200)
Luxury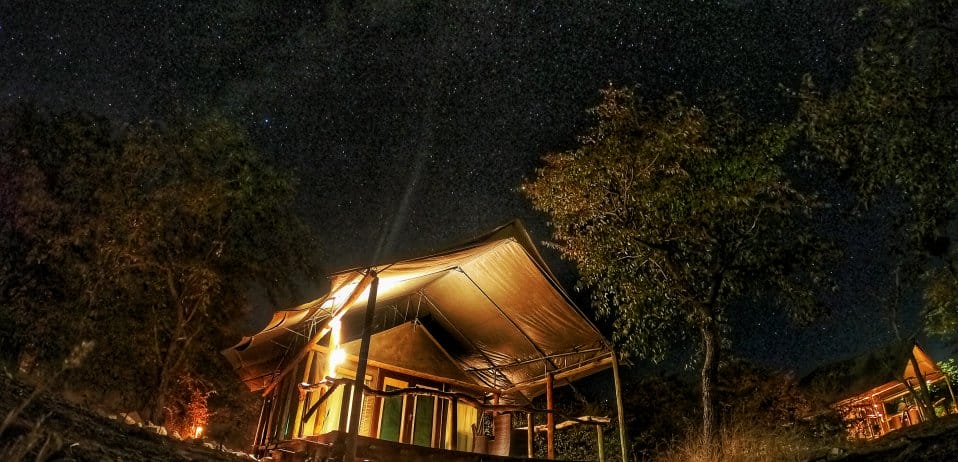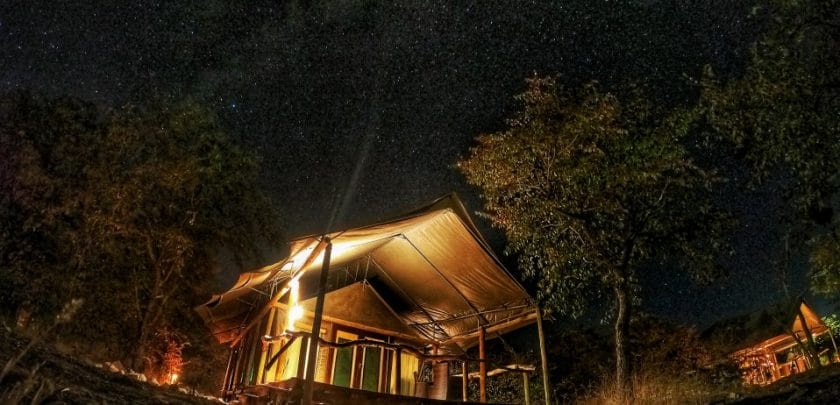 Ongava Tented Camp (from N$ 4198)
When should you go?
The best time to visit Etosha is during the dry months of June to October means you'll be treated to some of the best wildlife viewing that you can have on the continent. The lack of rain forces animals to congregate around the waterholes spread out in the park, so seeing black rhino, herds of elephant, prides of lion, as well as herds of zebra, giraffe and springbok takes no more effort than parking next to a waterhole and waiting for the animals to arrive.
The rainy summer months have their own appeal though: at this time of year, the vegetation is lush and green, and for keen birdwatchers there are the million flamingos that use Etosha as a breeding ground, and the host of migratory bird species that make the park their temporary home.
Travel tips:
Etosha is a perfect choice for a self-drive holiday: the roads are easy to navigate and are in very good condition – and suitable for 2WD vehicles, although you might prefer a 4WD for better visibility.
Self-drive visitors will have to pay a small entry fee for vehicles, N$ 10.
Foreign visitors can expect to pay N$ 80 per adult per day in park fees (prices for 2018). Children under 16 years old enter for free.
There are several camps inside the park that offer camping grounds, self-catering chalets and luxury rooms, but the lodging options outside of the park gates are also excellent.
It's much easier to spot animals than in the rainy summer months. The winter months can get very busy, however, so be sure to book your lodging many months in advance.
While the winter months experience little to no rainfall, temperatures can drop below freezing in the early mornings and late evening. Please bring warm clothing, particularly for game drives.
Park rules dictate that silence is required around the waterholes at all times
Please note that drones are not permitted in the park