Set in a sand forest in the middle of a UNESCO World Heritage Site, Kosi Forest Lodge is located on the banks of the serene Kosi Bay Nature Reserve's extensive lakes. The only lodge within the iSimangaliso Wetland Park, Kosi Forest Lodge perfectly blends with its natural surroundings, creating a truly one-of-a-kind holiday experience.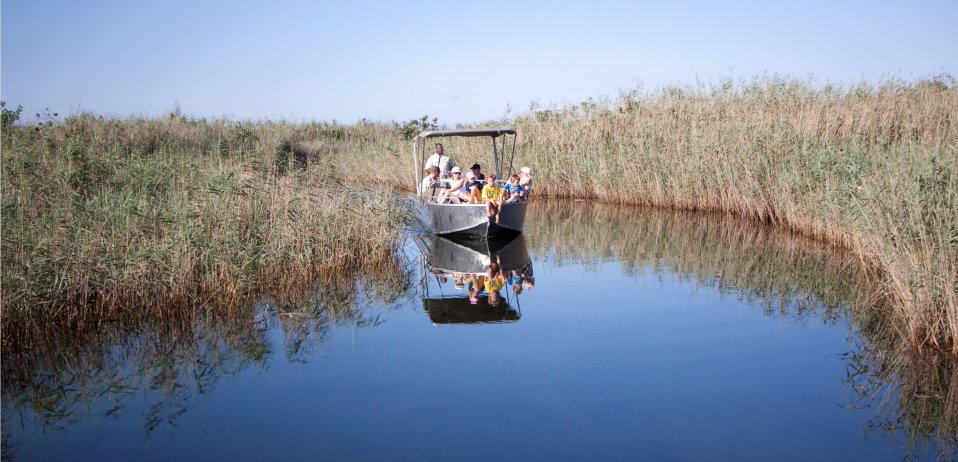 Being the perfect base for exploring the wetlands and of nearby pristine beaches, the lodge and its luxurious rooms are elevated above the ground, with access to the chalets requiring an adventurous trek along soft sandy pathways. Each chalet is separated from each other providing enough distance to keep accommodations private. There are two interconnecting family rooms for bigger groups, a great way to enjoy a family-friendly safari. The main lodge, which features a wooden deck that circles around a Zulu podberry tree, hosts a lounge and the dining area, where breakfast, lunch, and dinners are served.
Beyond the chalet's is the lodge's small swimming pool, which offers amazing views of Lake Shengeza, where hippos and birds are a common sight. Because Kosi Forest Lodge is nestled within the iSimangaliso Wetland Park, electricity is limited to a generator and solar panels providing power to the entire lodge. At night, oil lamps are used to light the property, allowing for stunning star gazing opportunities for guests. This is one way in which Kosi Forest Lodge is practicing sustainable tourism that has minimal impact in this important reserve.
A family-friendly, intimate lodge nestled in the forest of one of South Africa's most important ecosystems, Kosi Forest Lodge is a beautiful accommodation that provides you with an authentic bush experience, close encounters with wildlife, as well as explorations of lesser known and unspoilt secrets of the KwaZulu-Natal province. Highly reccommended for your return safari in South Africa.
Our rating: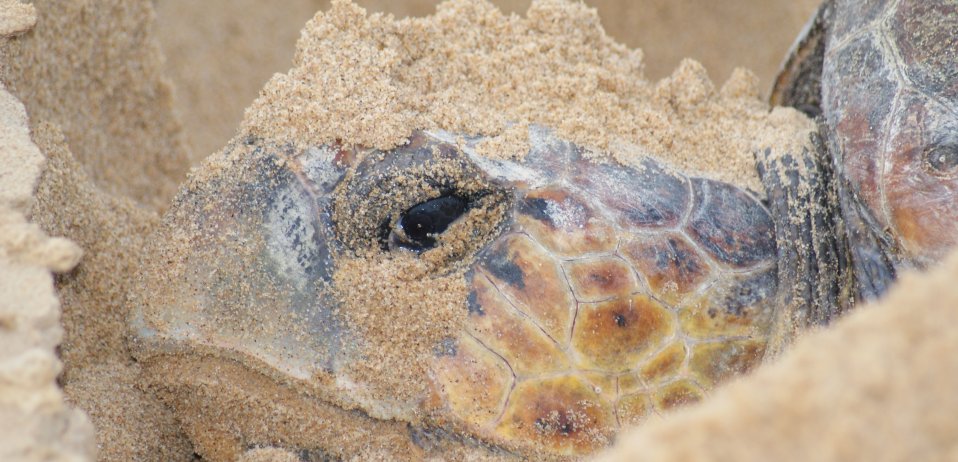 Luxury level: 3/5
Malaria-free: Low risk
Best time to visit: The months of November to March, where guests can take an evening guided tour to one of the beaches and witness loggerhead and leatherback turtles appear ashore to lay their eggs. If you're interested in seeing humpback whales in the Indian Ocean, then the months of June to September are the best months of the year to spot them from the Nature Reserve; while bird watching is good in the area all year round.
Activities: Included in the lodge accommodation is a tour through the Raffia Palm Forest, as well as canoeing along water channels to spot crocodiles, otters, water monitor lizards, and the vast variety of wildlife that live in the wetlands. At an additional cost, turtle tracking, 4x4 visits to Kosa Bay mouth and lake visits are on offer. Another worthy experience to be had at Kosi Forest Lodge is a visit to nearby Tembe National Elephant Park. Only an hour away, exploring the expanse of the Kosi lake system is well worth it. Bird watch, swim in the ocean and see how a traditional Thonga fish trap works. Guided walks through the Raffia palm forests are another highlight.
Wildlife highlights: Abundant bird life, hippo, crocodile, whales off the coast, turtles. A safari trip can also be arranged by the lodge, since the national park is also home to the Big Seven: elephant, lion, leopard, rhinoceros, buffalo, whales, and dolphins.
Type of traveller: Best suited to honeymooners and famillies
What guests had to say: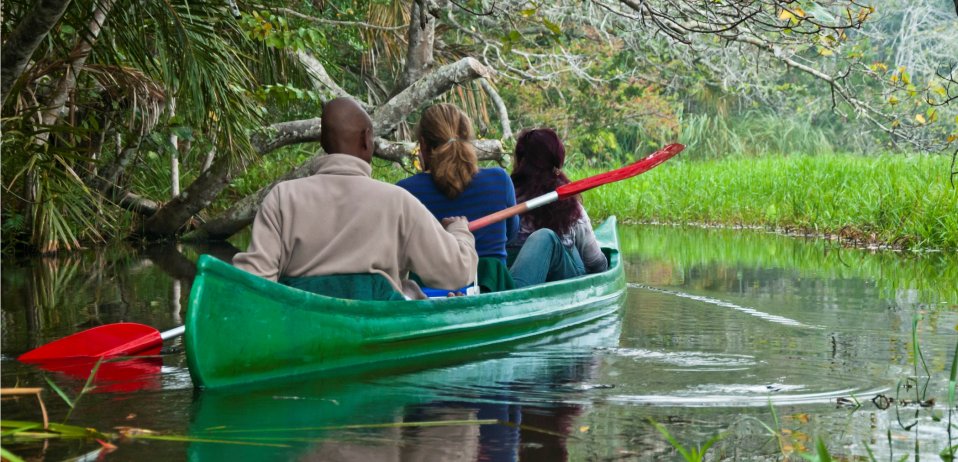 Close to nature
"Brilliant setting and service. Facilities are great and provides a forest experience. Love the sand and trees. It was very hot and humid, and you should be prepared for this. The activities, especially turtle tracking and a boat trip on the lakes were top class," Explorer61543758217, South Africa
Week long Holiday
"We had a wonderful stay - being birders we were especially catered for by Blessings and his team. Thank you so much! We added 10 new lifers to our list, ate way too much, and had the most wonderful 5 days in Kosi Bay Forest Lodge," Relax34046523608
Kosi Forest - Cosy Stay
"Great area and lodge to experience. I loved it...the tours were interesting, the staff are so friendly and helpful and everybody was taking such good care of me... the sundowners at the pool were so romantic," 691carolah, Germany

---