The Great Wildebeest Migration is undoubtedly one of nature's most spectacular events encompassing the trials and tribulations of millions of wildebeest and other migratory animals on their quest for lush, green grass and fresh water. It's the ultimate journey of life and death – so why would you want to miss it?
Going on a migration safari can be costly, and naturally, you want to make sure that you get full value for your money – and that's where HerdTracker comes in.
HerdTracker is a Google map giving you accurate, weekly updates of where the wildebeest herds are at this present time. We receive our updates from pilots who fly over the Serengeti and Masai Mara, safari guides, Tanzania National Parks Authority rangers and lodges.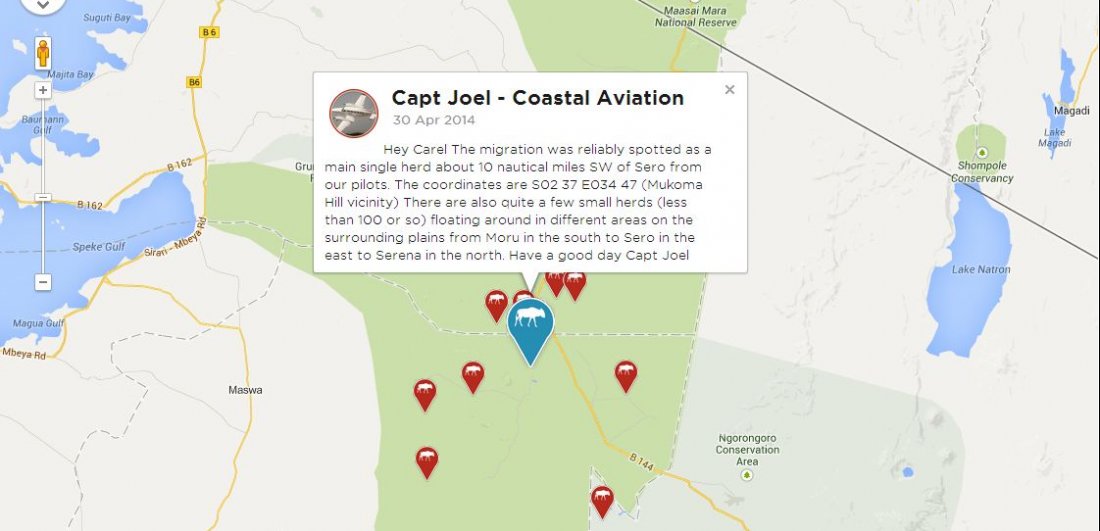 The HerdTracker map giving you the precise location of the wildebeest herds.
Created in January 2014 by Carel Verhoef, a qualified safari guide that's lived in Tanzania for more than 10 years and led over 300 great migration safaris. HerdTracker is the ultimate prediction tool to help you see the wildebeest herds live.
It hasn't taken long for HerdTracker to be noticed. British news organisations such as The Daily Mail and The Telegraph have both featured HerdTracker in their online publications.

HerdTracker is featured in the Daily Mail

The Telegraph have also mentioned HerdTracker
You can also follow HerdTracker on Twitter – spearheaded by Conrad, world's first tweeting wildebeest. Conrad will give you weekly updates of where you can find him and the wildebeest herds as he shares life experiences during the great wildebeest migration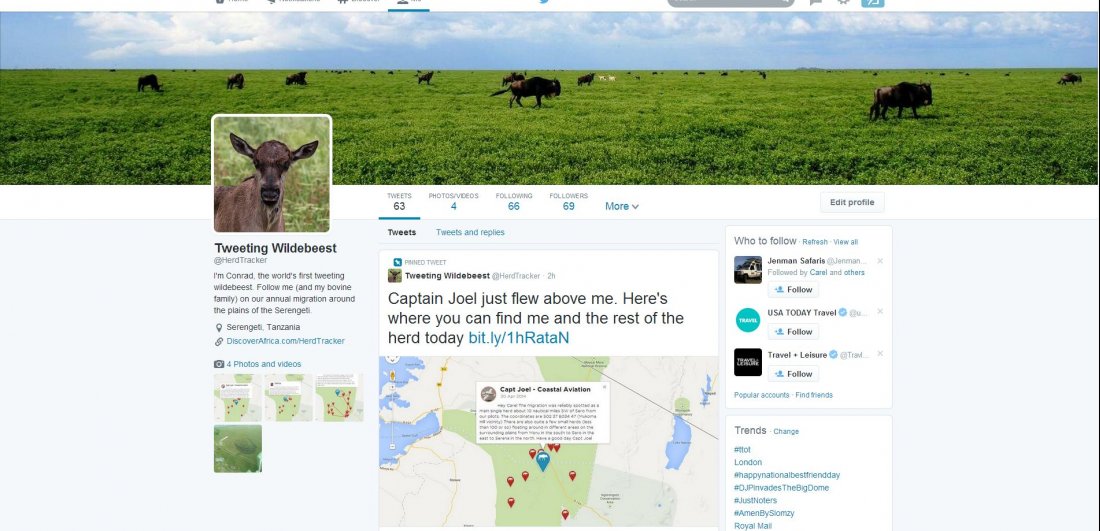 Follow Conrad the tweeting wildebeest daily by using the Twitter handle @HerdTracker
You can also find a migration map with monthly predictions by our East Africa expert Carel Verhoef – who used previous years' migratory patterns and real-time updates received from pilots, rangers and safari guides in the Serengeti to estimate where the wildebeest herds will be in future.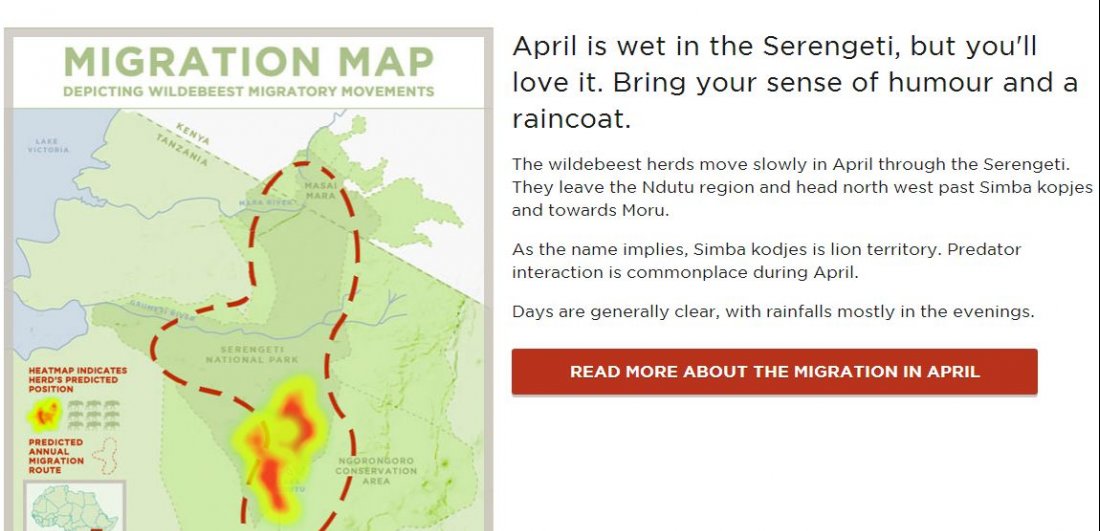 The Migration Map with monthly predictions courtesy of our East Africa expert Carel Verhoef
If you're interested in seeing the wildebeest herds during the great migration, then HerdTracker is the perfect tool for you. There's no reason why you should miss it!

---