It's bad enough lying awake listening to the drone of a persistent mosquito, but the fear of actually having one infect you with Malaria is enough to put some people off the idea of a safari in Africa forever. Luckily, there are loads of great places where you can enjoy a malaria-free safari in Africa.
Top 5 malaria-free safaris in South Africa
#1 Pilanesberg National Park
Home to Africa's Big 5, Pilanesberg National Park is proudly a malaria-free safari destination in South Africa. This gorgeous stretch of unspoiled land is South Africa's fourth largest park, and fosters lush bushland vegetation and an array of intriguing wildlife and bird life. Delving into Pilanesberg National Park promises bush walks, game drives, picnics and birding without the worry of contracting malaria. Truly a safari experience that won't disappoint.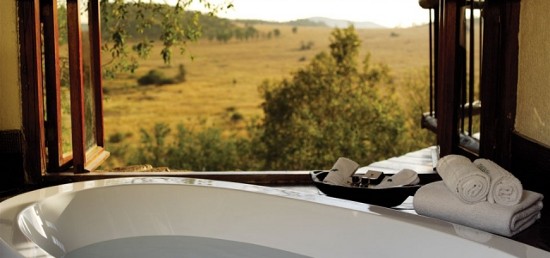 Above: Tshukudu Bush Lodge in the malaria free Pilansberg National Park
#2 Shamwari Game Reserve
Situated in the Eastern Cape, Shamwari Game Reserve forms as a natural link to the Garden Route. This award-winning Big 5 game reserve boasts five unique ecosystems and is teeming with game and birdlife. When you're not on a game drive, game walk or visiting one of the two Born Free big cat sanctuaries, a leisurely bout of reading, spa treatments, swimming or sampling delicious cuisine are to be enjoyed with peace of mind that you're on a malaria-free safari in South Africa.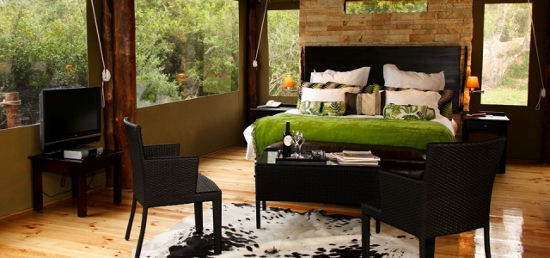 Above: Shamwari Bayethe Tented Lodge in the Eastern Cape.
#3 Madikwe Game Reserve
Greatly proud of their conservation efforts, the family friendly Madikwe Game Reserve offers that Big 5 safari experience everyone is after. Set among gigantic expanses of malaria-free land, live the rich variety of wildlife and birdlife. Only to be enjoyed in 4 and 5 star luxury, this malaria-free safari in Africa experience is not one to be missed.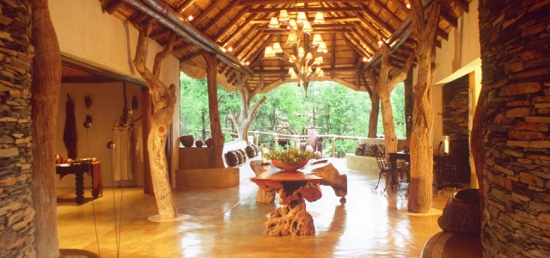 Above: Madikwe Hills Main Camp, in the malaria-free Madikwe Game Reserve
#4 Addo Elephant National Park
Not only does Addo Elephant National Park offer malaria-free safari's in South Africa and the Big 5, but also whale viewing and a chance to spot the great white shark. Located near Port Elizabeth in South Africa, the park combines a variety of wildlife and marine life viewing. The land is rich in culture, thriving in large herds of elephant, and is a truly superb destination for those with a passion for photography.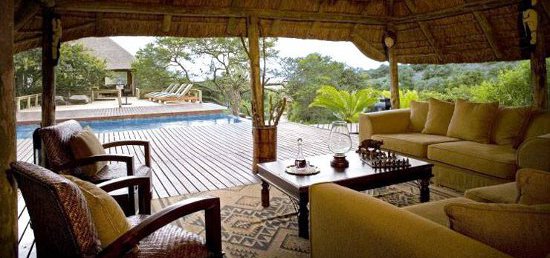 Above: Bukela Game Lodge in the malaria free Addo Elephant park region
#5 Marakele National Park
With a name meaning 'place of sanctuary', The Marakele National Park has found a home with its majestic mountain landscapes, grassy hills and deep valleys. In the heart of the Waterberg Mountains, the variety of wildlife and brilliant bird population is impressive. Rare finds of yellowwood and cedar trees, five metre high cycads and tree ferns, are plant species gems which are found in the area. Wildlife like elephant, rhino and big cats meander the plains, while the largest colony of endangered Cape vultures in the world, has settled here too.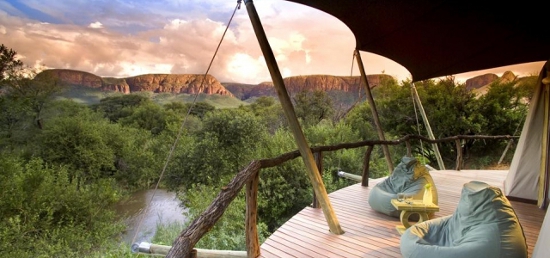 Above: Marataba Safari Company
So if you're travelling with children, if you're pregnant or if you're a senior, forget the anti-malaria medication and enjoy a malaria-free safari in Africa.
If you're thinking about going on a self-drive safari, be sure to use an efficient, trustworthy car rental company, like Drive South Africa to avoid inflated prices.
---