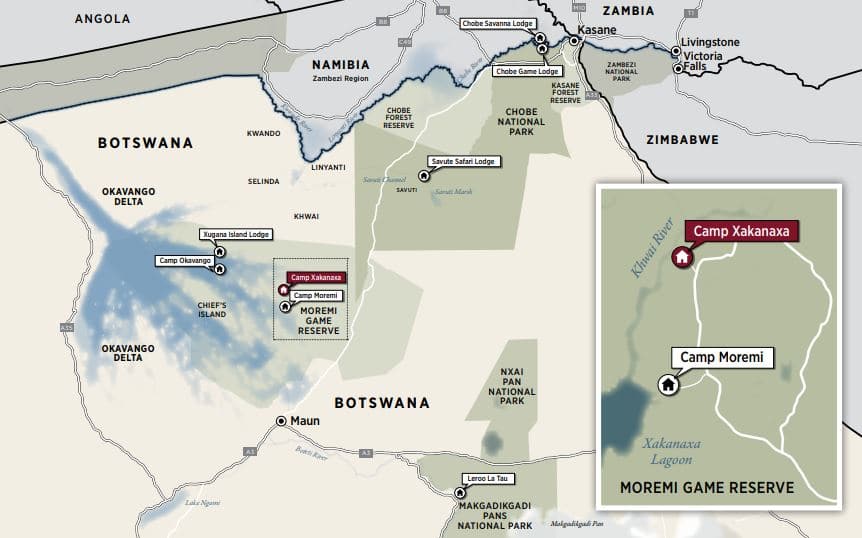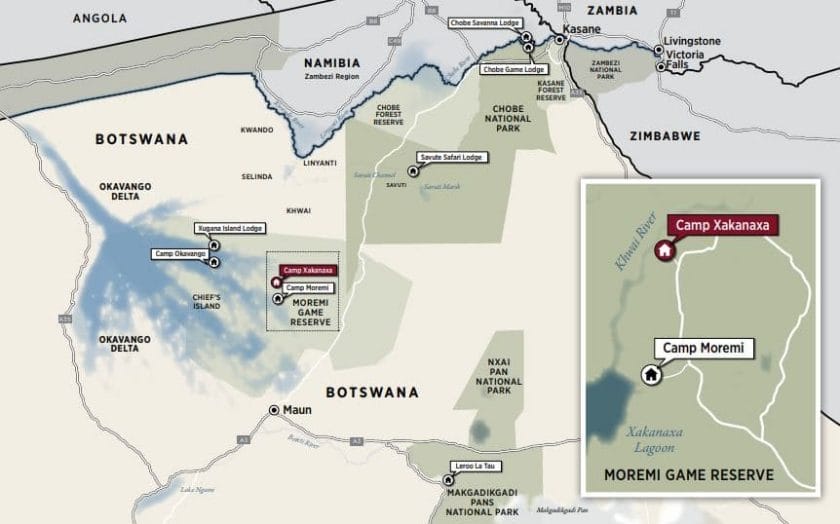 Only 24 guests are allowed into Camp Xakanaxa classic, tented camp at a time. This exclusive 'glamping' spot is another one of Desert & Delta's superb Botswana safari accommodation offerings.
Enviably located in the heart of Moremi Game Reserve, Xakanaxa prime position along the Khawi River means that both game-viewing and water-based safari activities are year-round. The diverse ecosystems surrounding the camp encompasses a world on its own, with the seasonal ebb and flow of the local flood plains and savanna grasslands making for a varied landscape that attracts countless grazers as well as predators lurking around every corner.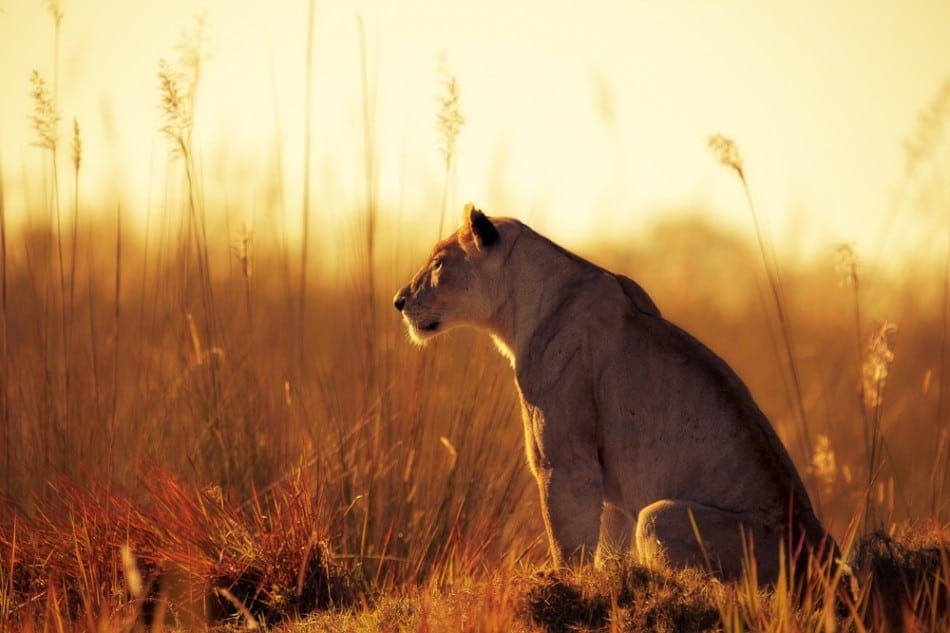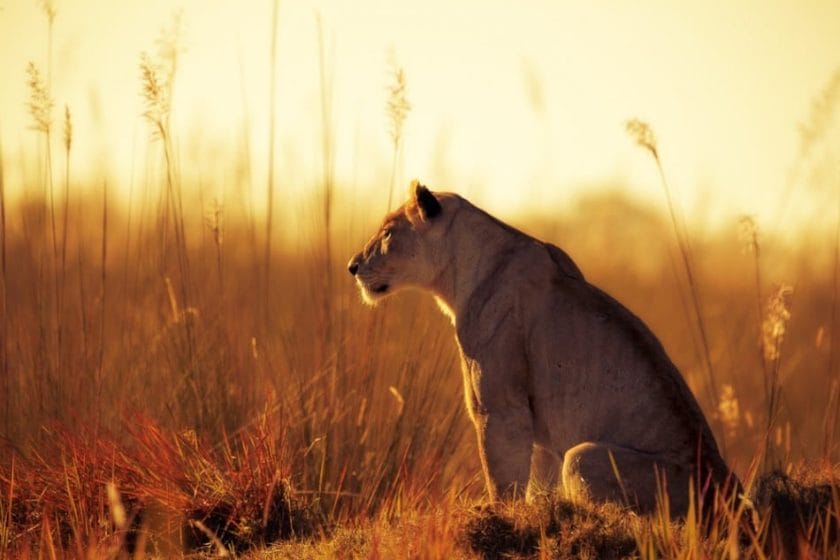 While the camp offers a relaxed atmosphere, one cannot discredit the distinct air of luxury one can experience at Xakanaxa. The luxury tents are comfortable and well-equipped, with a private balcony overlooking the expansive views of the surrounding landscape that is arguably the highlight of the camp, so be prepared to be enchanted by the serenity of Botswana's bush.
Camp Xakanaxa forces you to reconnect with nature, with very limited connection with the outside world. This little spot of heaven is about shared experiences and intimate safari experience, away from the hustle and bustle of daily life. Enjoy end of an exhilarating day around a boma campfire, watching the Botswana sunset with new and old friends.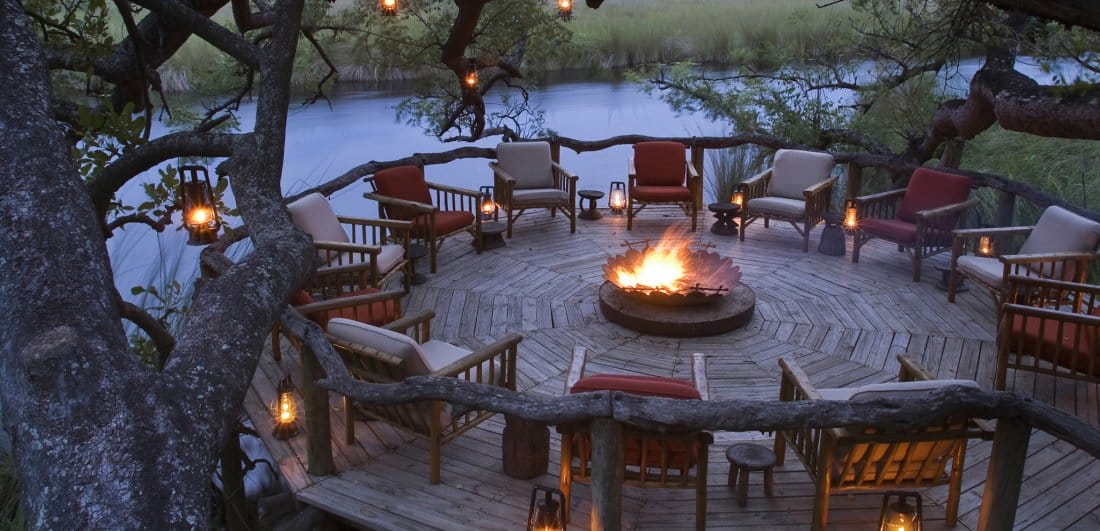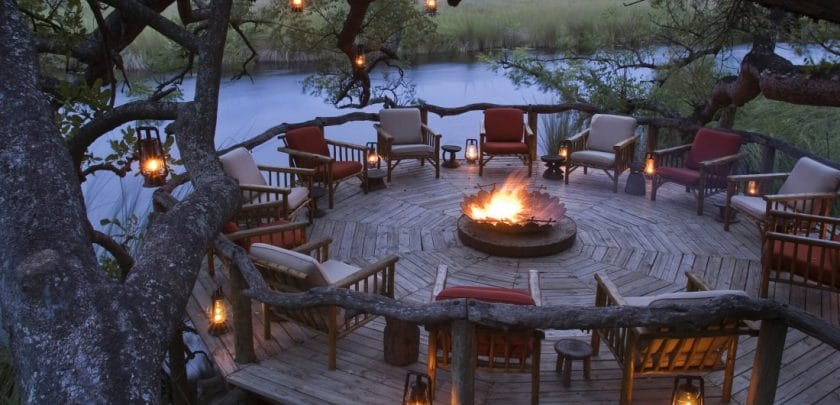 Daily activities include both land and water-based activities including 4×4 game drives and power boating activities. This allows you to experience the wildlife-rich Moremi Game Reserve from a different perspective. Other highlights include bird watching, which is prolific.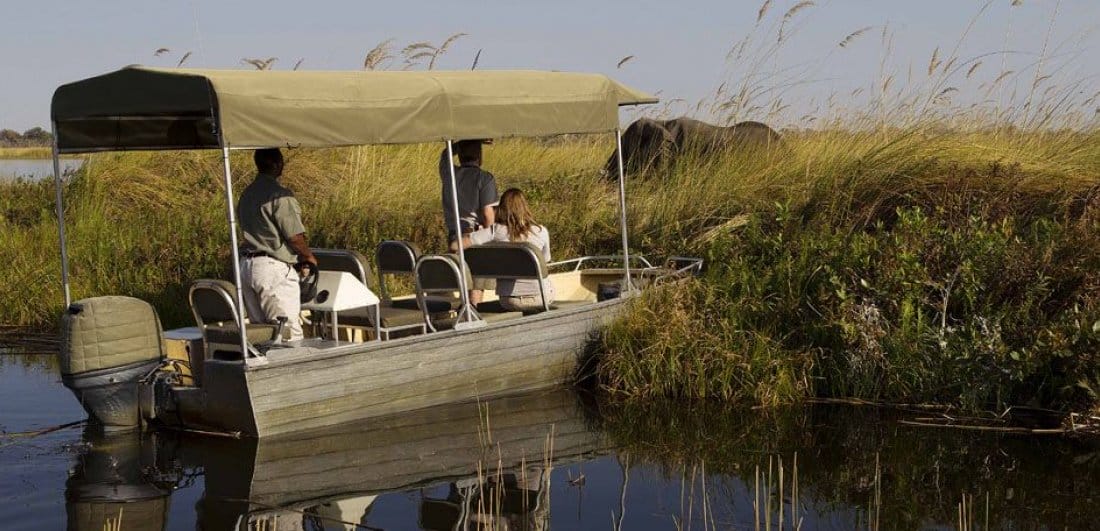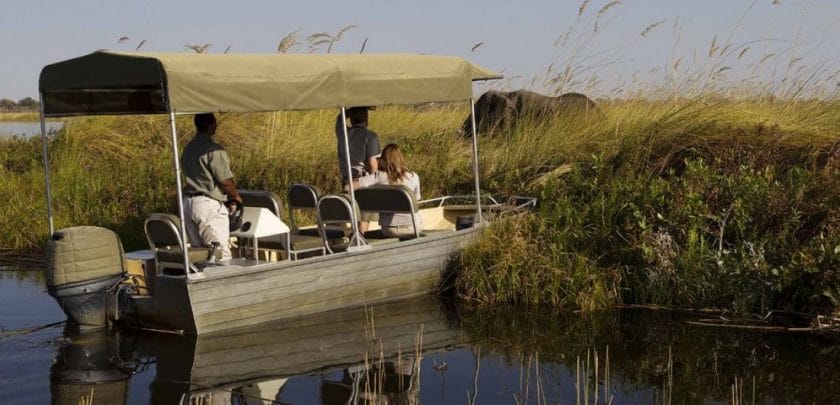 Camp Xakanaxa rates include park entrance fees, transfer flights and transport as well as all meals, local drinks and all daily safari activities. This is one the prime lodges in Botswana.
Our rating:
Luxury level: 4/5
Malaria-free: No
Activities: Two safari activities per day (either game drive or powerboat excursions) with highly skilled and knowledgeable guides as well as excellent birdwatching
Wildlife: Prolific wildlife highlights including elephant, hyena, giraffe, hippo, wildebeest, lion and leopard. Watching out for the endangered wild dogs and rare lechwe (antelope)
Bird watching is best in spring and summer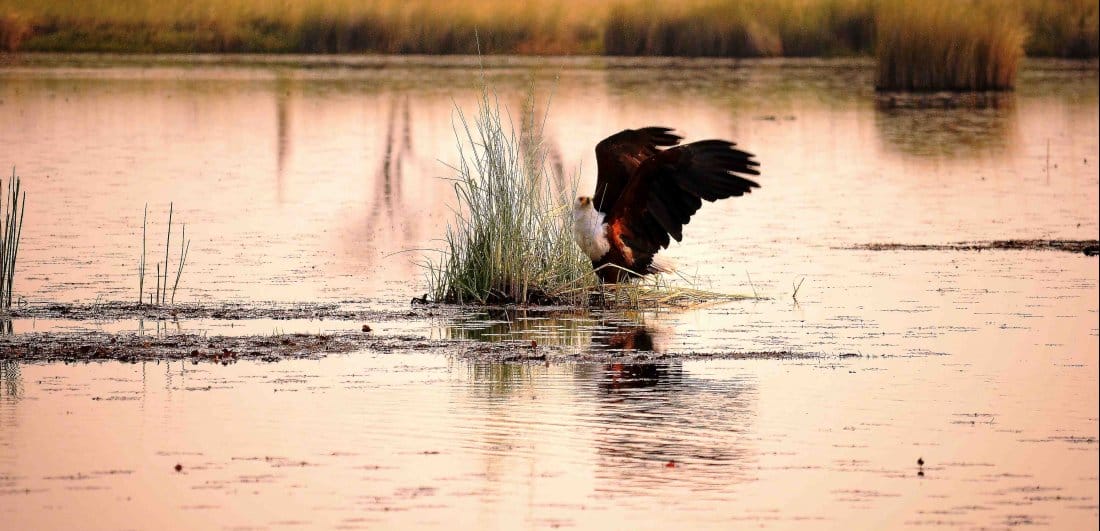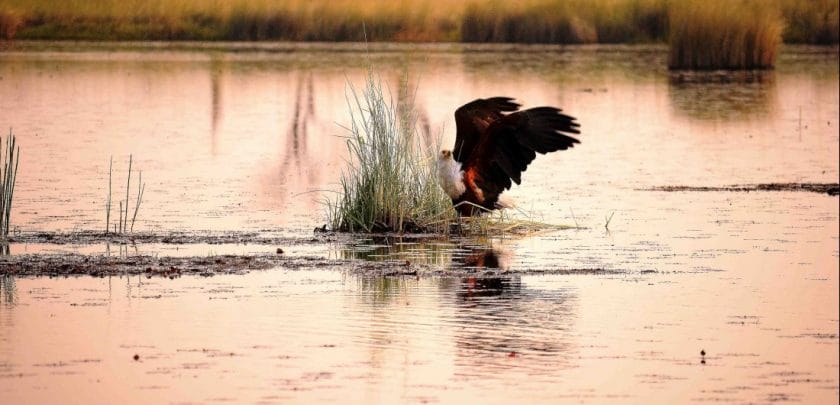 Best time to go: July to October
Type of traveller: Groups and families as well as couples
What previous guests had to say:
Great wildlife experiences and caring staff we will remember for a lifetime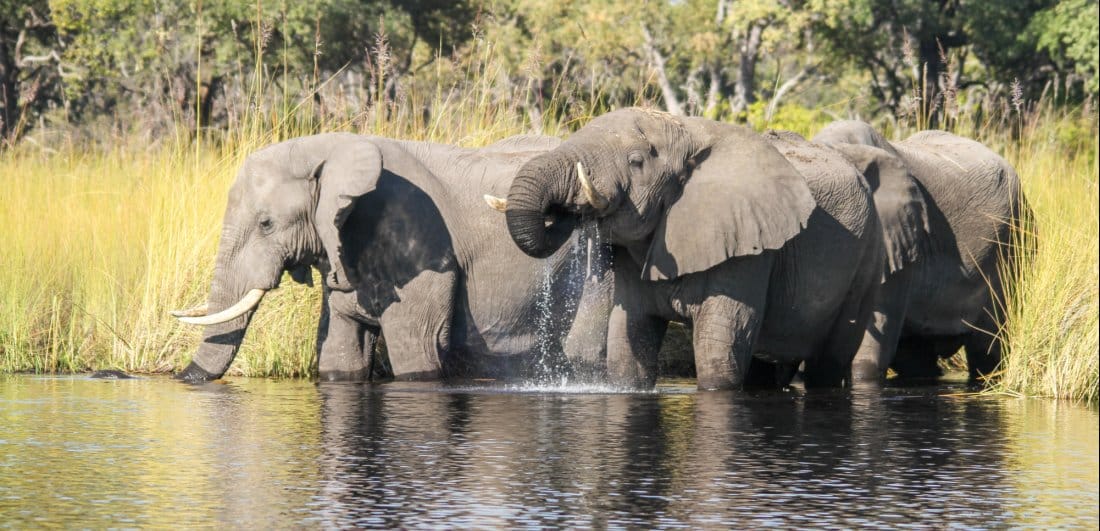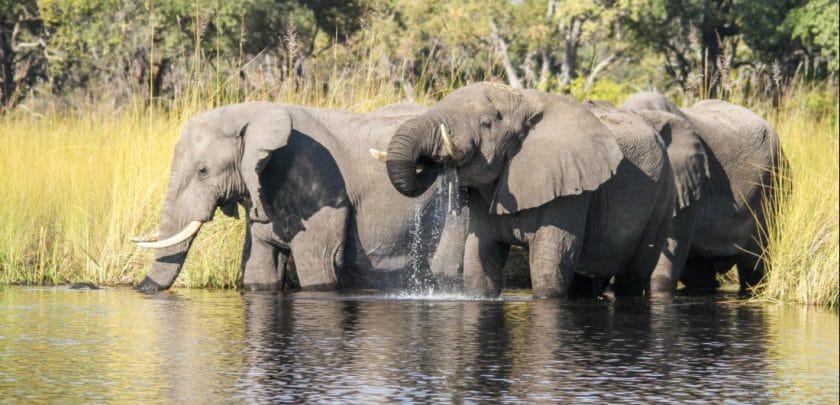 "Having arrived from Australia the day before for our first ever Africa visit, our 3 days at Xakanaxa did not disappoint. We loved the camp, from the luxury tents to the open dining areas, lounges, pool and gardens. We loved the wildlife experiences – particularly the huge variety of birds as well as lions, giraffes, hippos, antelopes of all varieties, elephants etc.
We loved the early morning porridge for breakfast by the lagoon and the campfire. We loved the sundowners out on the game drives. BUT most of all, we loved the people. The staff were, without exception, just delightful. Each and every one bent over backwards to make our stay perfect and always with a huge smile,"Linda T, Australia.
Honeymoon safari
"Beautiful lodge in beautiful surroundings. The game drives, boat ride, food and drink were all excellent. The accommodation featured the best bathroom and shower that we have stayed in on safari – better than our one at home in London and just remarkable given the location.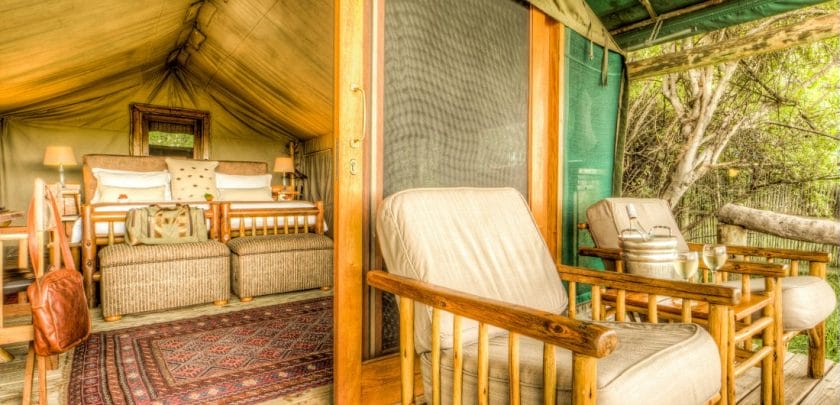 Our guide (Harrison) was very friendly and knowledgeable. A particular highlight of our stay was a spectacular performance by the staff choir before dinner. We had a wonderful time and were very sad to leave," VGandBG, United Kingdom.
Staff are the tops that make this place so special
"In our 32 days of staying at so many accommodations, this is the one that brings back great memories. All the staff were simple warm, smiles and ever so happy to greet and help. They would introduce every night what we're having, drinking and they would rotate to sit with us on the tables. Each time we get back from safari, we get towels with greetings of "Welcome Home". Love all of them. They also come and torch our way from room to dining and wonderful warm porridge overlooking the delta in the morning, heaven!" Kosing2015, Australia