On the banks of the Mkuze river lies one of South Africa's prime safari destinations, AmaKhosi Safari Lodge. Located within the heart of Zululand's private game reserve, AmaKhosi is been the winner of the prestigious Lilizela Tourism Awards . This award seeks to identify and celebrate the best in world-class South African lodges that offer amazing safari experiences and five-star service and accommodation.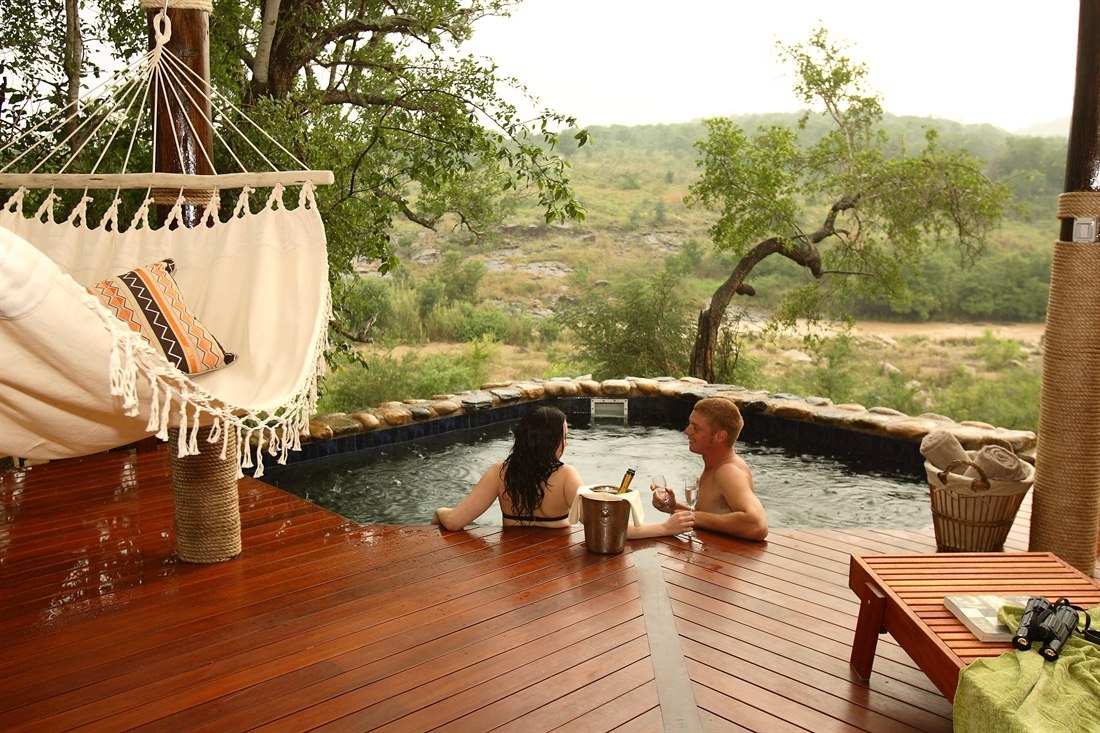 A lodge is so much more than just a place to stay. It is the people who make the AmaKhosi private game reserve so special, and guests return countless times to experience authentic journeys into the African bushveld. Warm hospitality and an emphasis on preserving the country's natural wildlife and landscapes, AmaKhosi offers wetlands, grassy savannah and the cool serenity of the Mkuze river. This combination of ecosystems means that wildlife flourish here, and the Big Five are easy to spot on a bushveld meander.
One of the most important roles at AmaKhosi is that is of the game rangers that dedicate their lives to educating safari-goers about the importance of South Africa's natural resources. We interviewed passionate Head Ranger Sipho. Sipho has been a game ranger for 38 years, and has had countless experience in identifying and guiding guests in this pristine private game reserve. He told us a bit about his experience in this vital role.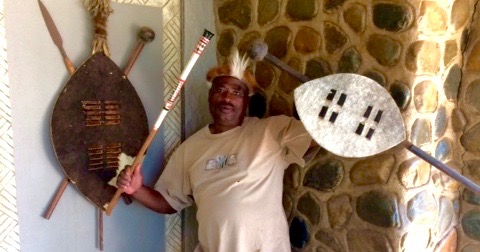 Head Ranger Sipho displaying traditional Zulu dress
When did you know that this was the career for you?
My grandfather played a big role in conservation during his lifetime, he was the one who sparked my love for nature at a very young age. I started working with him when I was around 18 years old.
I went on to train through SATMA and later at FGASA. I have been game ranger for 38 years, three of which have been at AmaKhosi Safari Lodge as the Head Game Ranger.
Being a game ranger requires plenty of skills. What personal qualities make for a great game ranger?
Being a good game ranger requires a good work ethic, the ability to work with people and a lot of patience. One of the best things about my career is being able to teach guests about the secrets of the bush.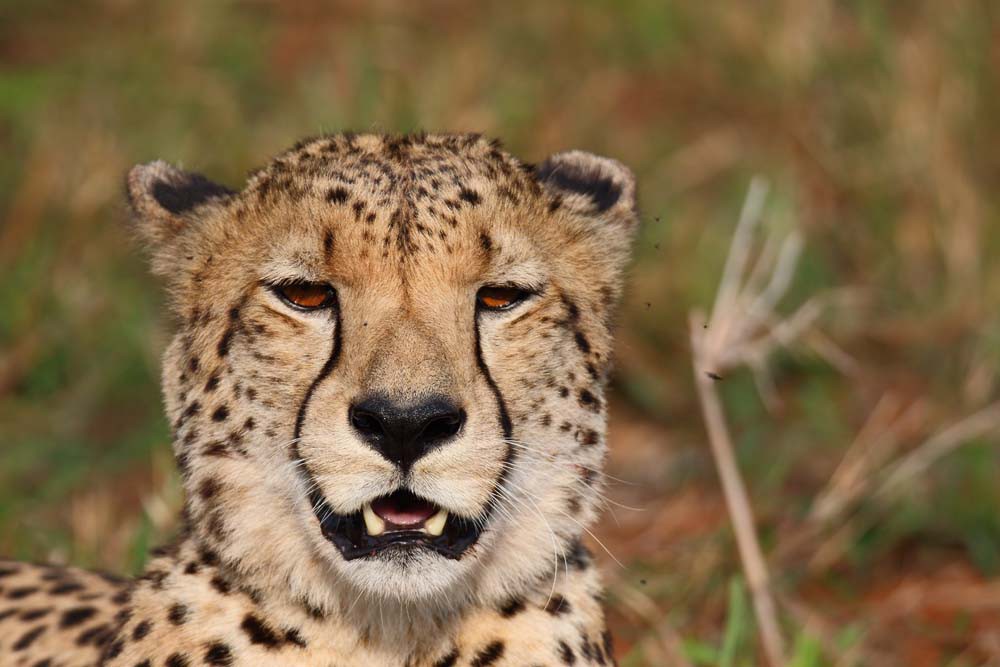 Game rangers are there to track animals, teach you about them and keep you safe
Surely every career has its challenges. What is the toughest part of the job for you?
I spend a lot of time away from home and therefore, I don't see my family as much as I would like to.
Have you had any dangerous encounters with wildlife during your career?
As I have done a lot of walking safaris, there has been many dangerous encounters. I have been charged by lions, rhino and elephants during my career. Luckily I was able to deal with the situation sufficiently on every occasion and no one has ever been hurt.
With your experience, which species in South Africa do you believe needs conservation the most?
Definitely the rhino.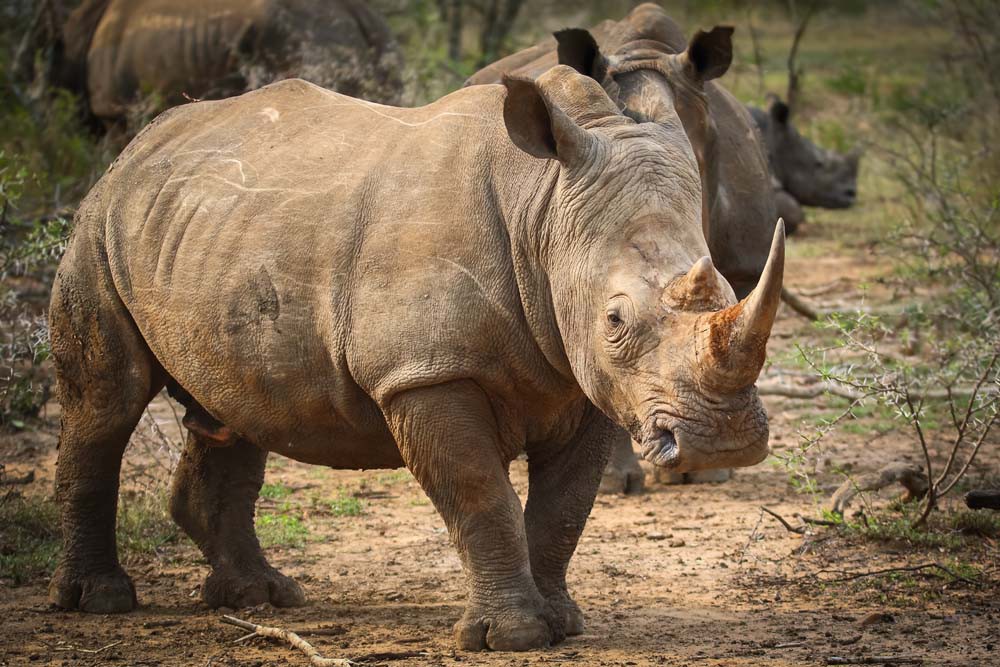 Rhino at Amakhosi
Can you offer our guests some top tips before going on safari?
Don't be afraid to ask questions, even if you think it might be a "stupid question." This is a good opportunity to learn.
Trust your rangers and trackers, they spend time in the bush every day. They know the animals and circumstances on the reserve very well.
Don't just be set on finding the big animals, there is so much more the bush has to offer.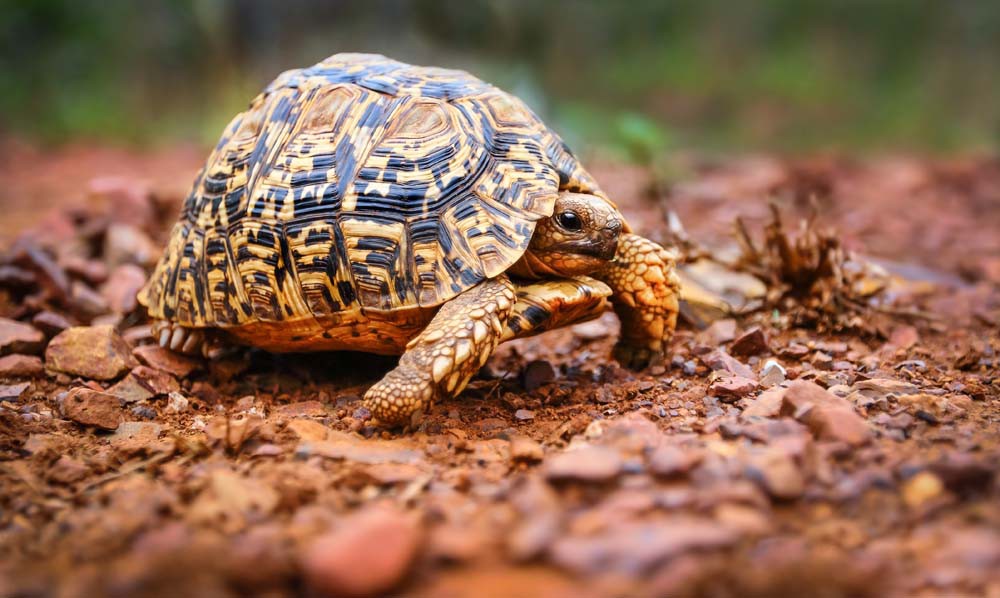 A leopard tortoise
What three essentials are important for any South Africa safari?
A hat, a pair of binoculars and plenty of water.
Thank you to AmaKhosi for the interview and to Head Sipho for continuing his very important work for the safari community. If you'd like to include a stay at Amakhosi in your bespoke safari package, contact us here.
---